Morganfield's, Pavilion Kuala Lumpur: Snapshot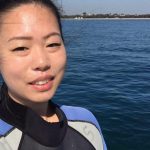 Rosalyn
July 16, 2018
LIKE 'EATDRINK' ON FACEBOOK
Share This Post :
Malaysia's own 'Home of Sticky Bones' is turning seven this year! For your dining inspiration, take a look at some dishes available at the Morganfield's Pavilion outlet.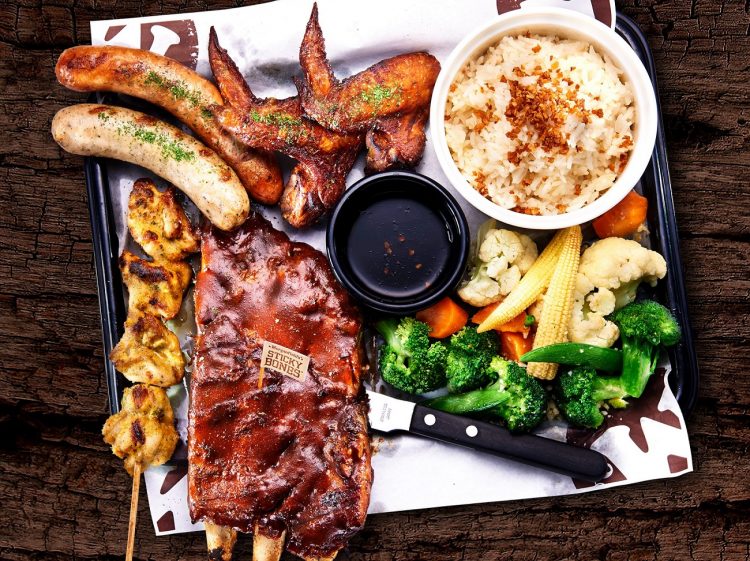 To celebrate their 7th anniversary, there are three special dishes on promotion from now until 15 August 2018. The dish pictured above is the Mini Anniversary Platter that's good for two persons. There's also the Anniversary Platter, which is basically a larger version of this, and a special drink called 7 Heaven.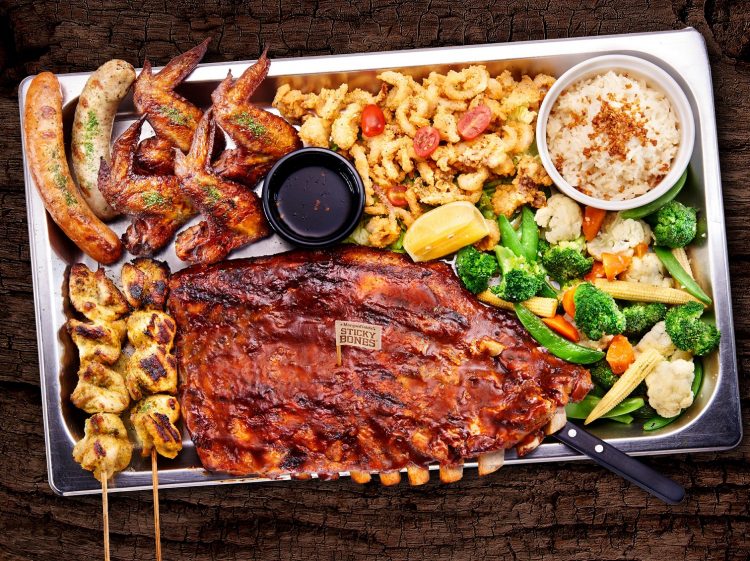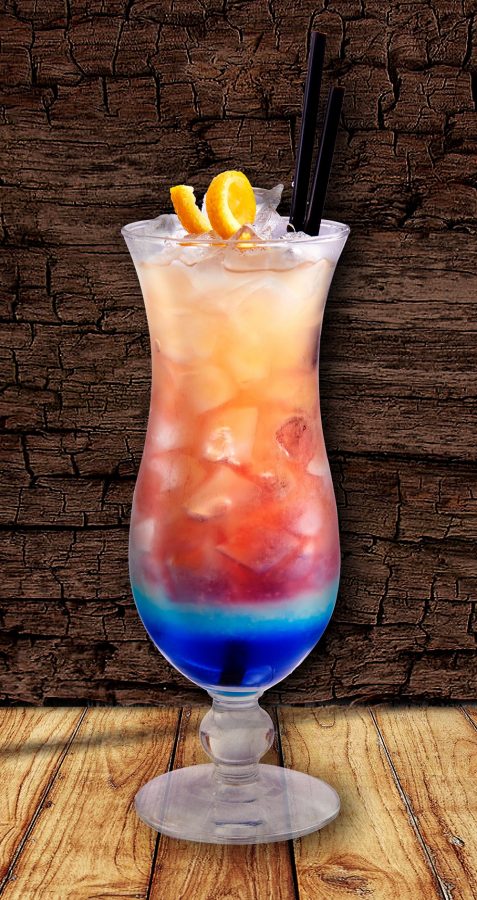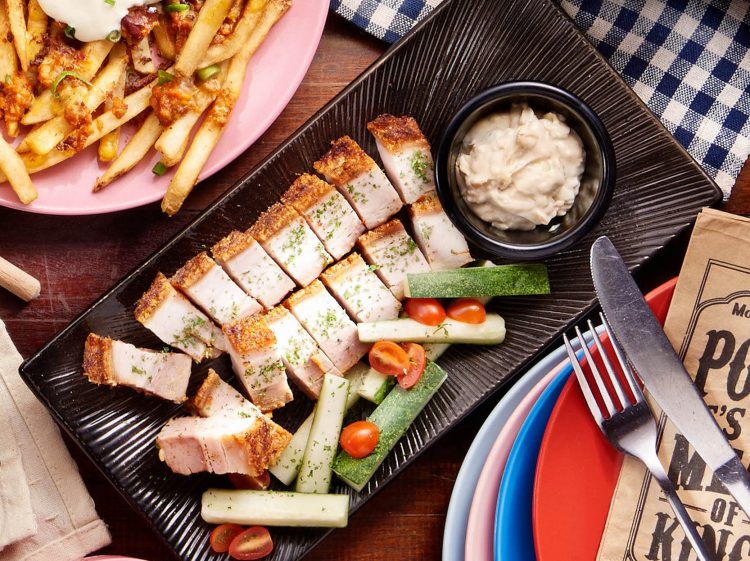 No nonsense, straight-to-the-point siew yok a.k.a. Roasted Pork Belly. The pork belly is rubbed with salt and spices before being slow-roasted. It's served with cucumbers, cherry tomatoes, and homemade garlic aioli for a twist.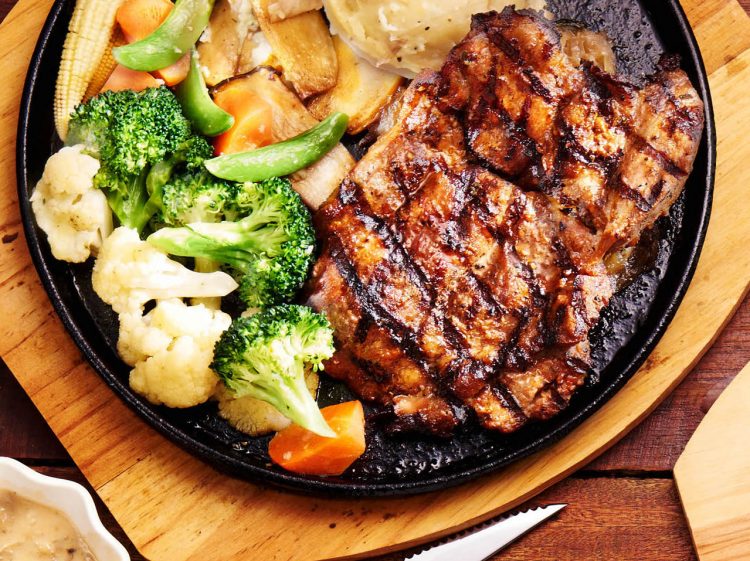 Then there's the Sizzling Pork Chop. Marinated pork loin fillets are chargrilled and covered in their homemade mushroom gravy. On the side, there are caramelised onions, red skin mashed potatoes, and sliced eryngii mushrooms besides some garden vegetables.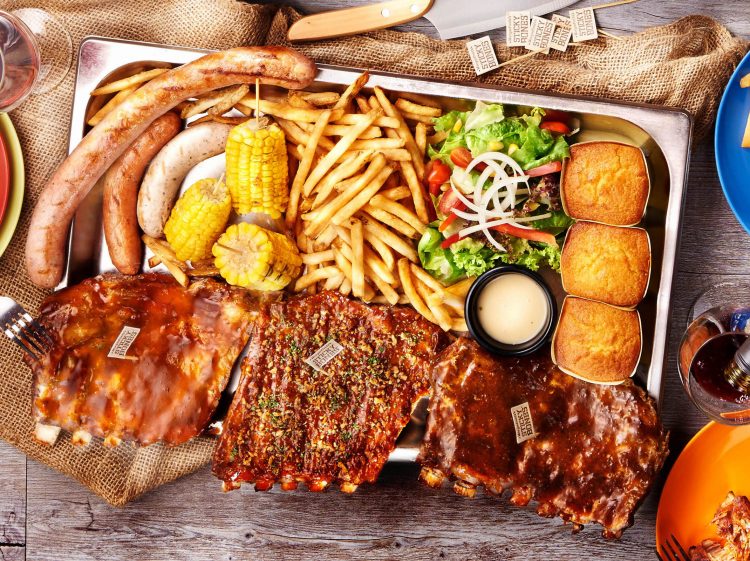 If dining in a large group, perhaps you might consider the Ribs Sampl3r Platter. The dish is made up of three half-slabs (of different flavours) of their signature Sticky Bones Spare Ribs, a foot-long Framer's Bratwurst sausage, Spicy Devil sausage, Herby Hog sausage, garden salad, grilled corn on the cob, crispy French fries, and corn bread.
Location & Details
Address: Morganfield's, C4.03.00, Level 4, 168 Jalan Bukit Bintang, 55100 Kuala Lumpur
Hours: 11am – 1am daily
Tel: +603 2141 3192
Find: View directory for Morganfield's Pavilion Kuala Lumpur here.
Related Topics