Pintu at Old Malaya: Restaurant Review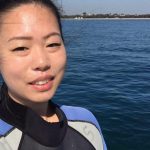 Rosalyn
June 27, 2018
LIKE 'EATDRINK' ON FACEBOOK
Share This Post :
Old Malaya on Lorong Raja Chulan houses a number of restaurants and bars, offering a selection of different cuisines. Ranging from northern Indian specialties all the way to a seafood restaurant, the whole row gives off chill vibes, and seems like a nice place to catch up over drinks. Pintu is one of the newer kids on the block that we had yet to try, so we fixed that with a visit sometime last week. Read on for an idea of what to expect from this relatively new Western fusion restaurant and bar.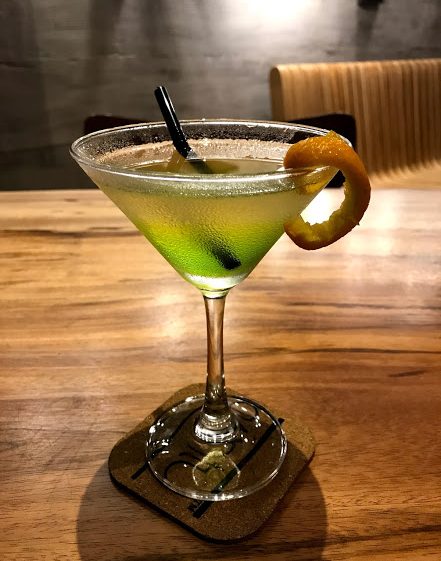 We started the evening properly, with cocktails, of course. The Lychee martini (RM28) was an enjoyable one. Made with vodka, lychee syrup, lychee liquor, and lime juice, it was sweet, slightly sour, and all-around tasty. If you don't intend to get tipsy, stay away from this easy-to-drink option.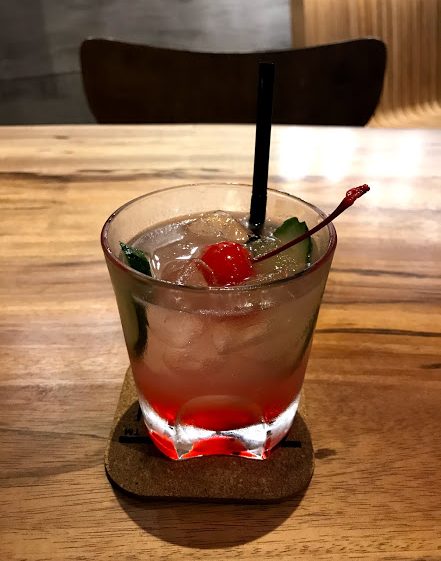 And then there was the Succubus (RM28). Gin, lime, cointreau, cucumber, and grenadine were used in this seemingly light-flavoured, yet naughty cocktail.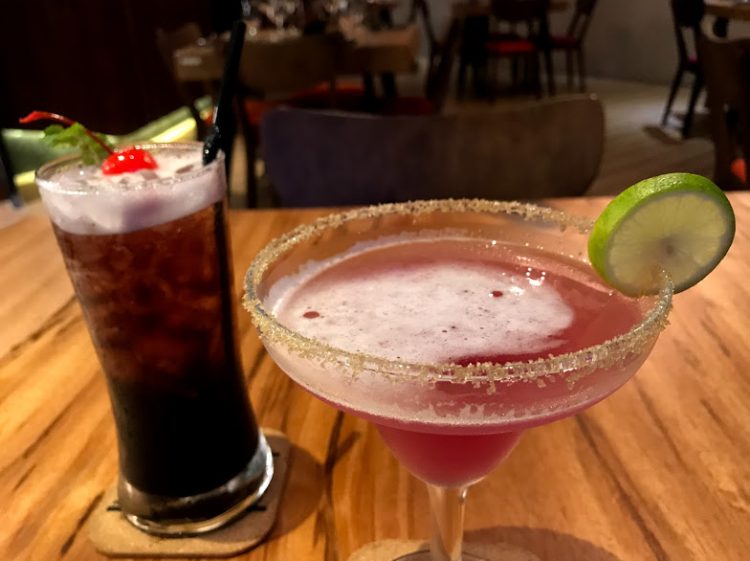 If you need mocktail options, we quite liked both the ones we tried – Blueberries Blaze (RM26) and Twister (RM22). The former contained blueberries, mint, and tea, while the latter was a pleasant mix of lime, cranberry, and pineapple. Both were refreshing, and worked well as thirst-quenchers.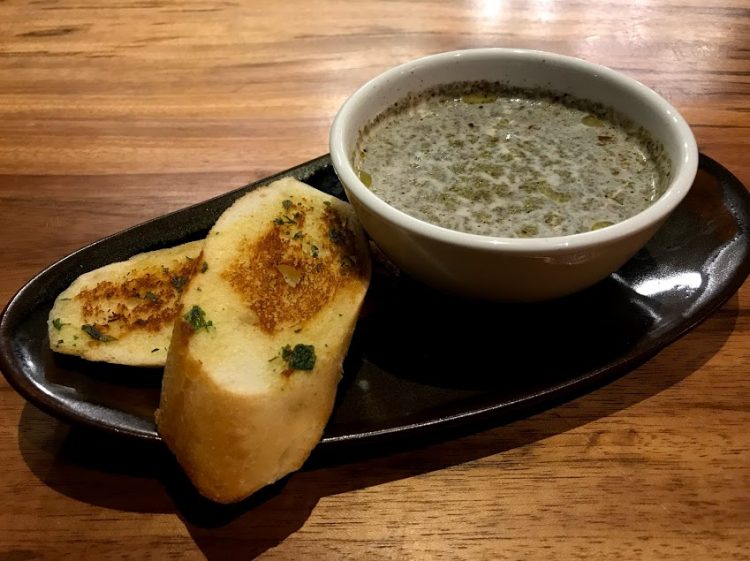 To officially start the meal, a warm bowl of Porcini mushroom soup (RM25) was served. It was made with creamy mushrooms, dried porcini flakes, and black truffle oil, and delicious. The toasted garlic-flavoured baguettes on the side were perfect, well-seasoned accompaniments.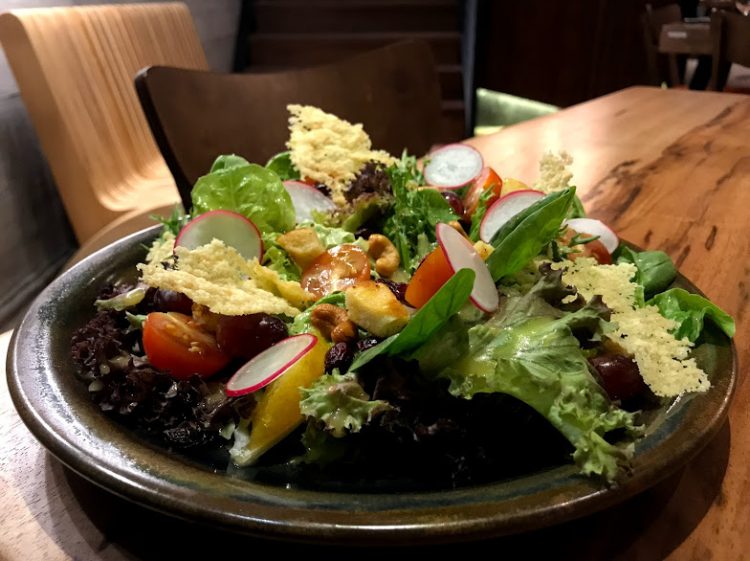 The Autumn salad (RM28) came next. It was a proper salad, with components like arugula, spinach, peach fruit compote with dried cranberries, soft ricotta cheese, crispy croutons, grapes, and cashew nuts. We liked this combination of textures and flavours. The Parmesan crisps that topped it further provided a satisfying crunch.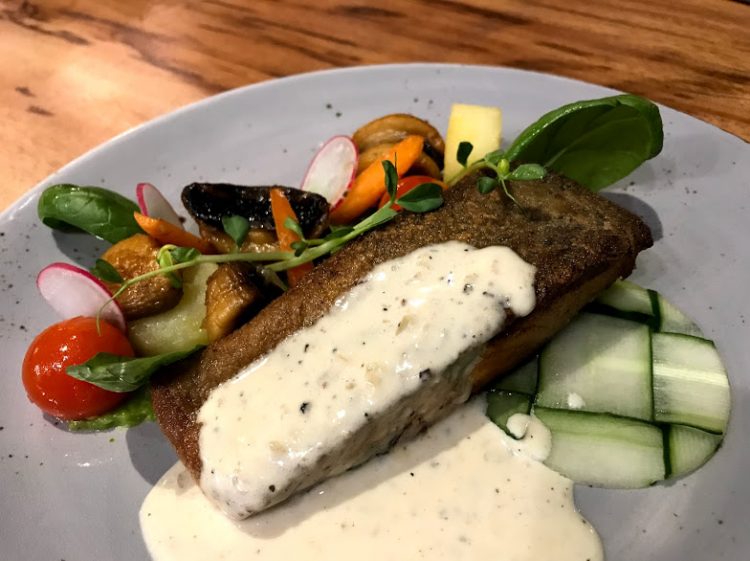 For our first main, we had the Grilled Norwegian salmon with green pea puree, roasted potatoes, and baby carrots (RM60). The salmon was seasoned and cooked well, and the entire dish was tied together nicely by the lemon cream sauce and the green pea puree.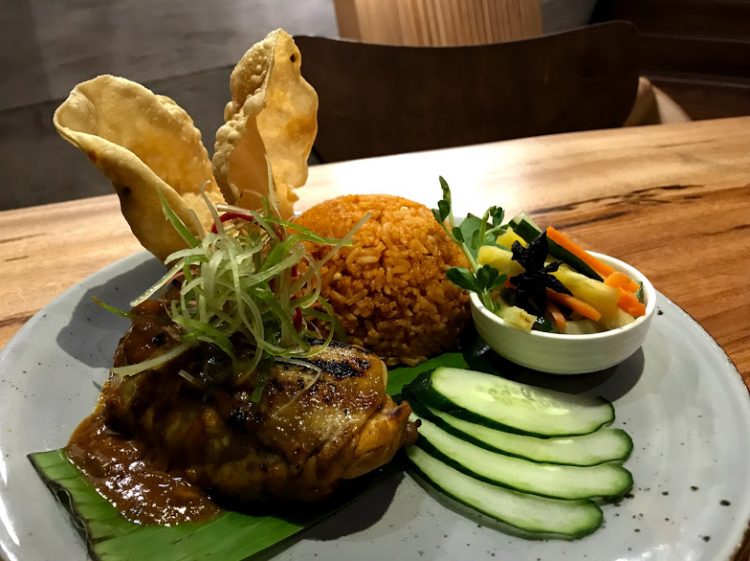 Then, we tried something more local. The Spiced grilled chicken with savoury tomato rice, crispy lotus root, and mild coconut gravy (RM48) was tasty enough. It came with a side of pickled vegetables that were, interestingly, spiced with star anise. The pappadoms added a welcome crunch to the dish.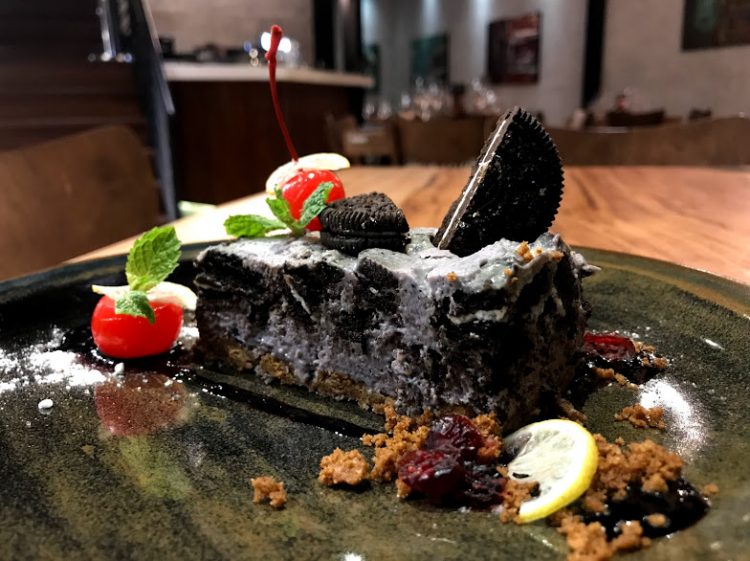 Dessert took the form of an interesting Oreo cheesecake with blueberry coulis and sugared raspberry (RM28). The blueberry flavour was distinct, adding a whole other layer of flavour to the otherwise typical Oreo cheesecake. We recommend sharing this dessert to properly enjoy it.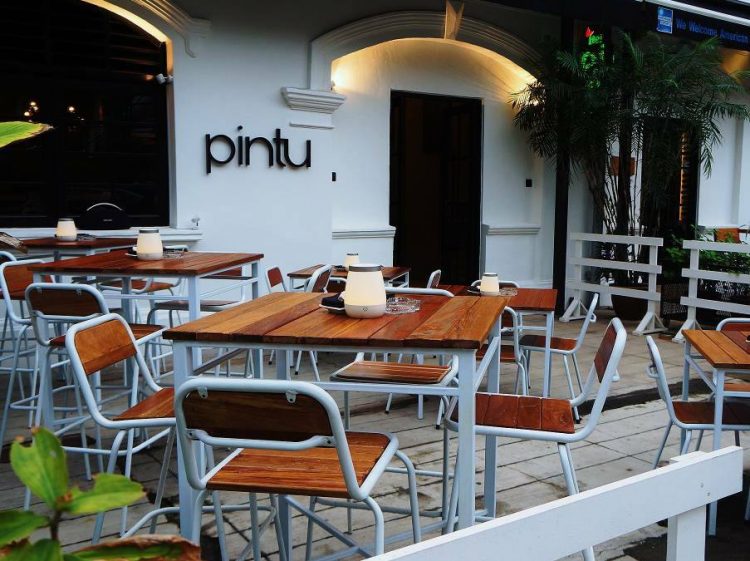 Location & Details
Address: Pintu at Old Malaya, 66, Lorong Raja Chulan, 50250 Kuala Lumpur
Hours: 5pm – 12am from Sundays to Wednesdays, 5pm – 1am on Thursdays, 5pm – 2am on Fridays and Saturdays
Tel: +6017 680 8761
Find: View directory for Pintu here. 
Related Topics