The Olive Restaurant, Genting Highlands: Snapshot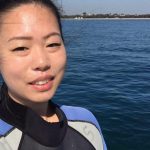 Rosalyn
June 6, 2018
LIKE 'EATDRINK' ON FACEBOOK
Share This Post :
As you enter the Genting Grand Hotel lobby, The Olive restaurant sits serenely on your left. It is a restaurant, bar, and lounge that opens from 6pm daily. Guests can relax here with a cup of joe or a whisky, depending on their mood. As for us, we had a Miyazaki Wagyu three-course meal.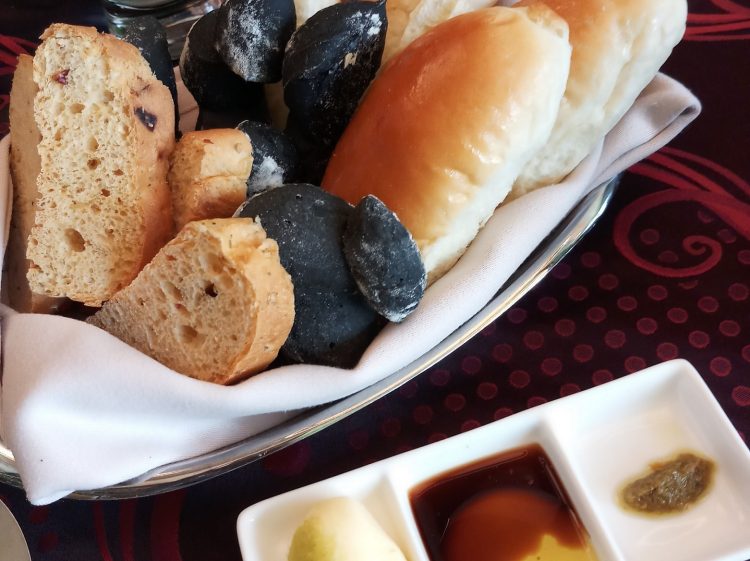 Starting off with The Olive's home-baked bread, the bread basket included focaccia, squid ink bread, and soft rolls. They were served with butter, balsamic vinegar, and a little tapenade on the side.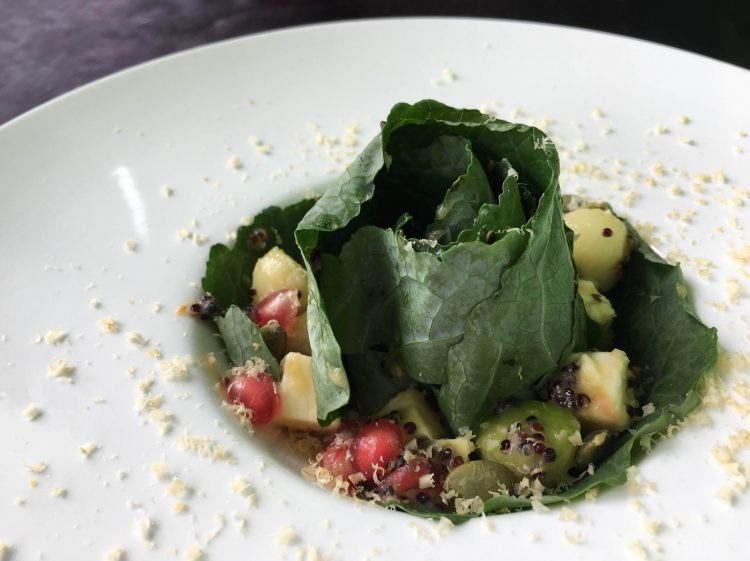 The first course was a Quinoa and kale salad with pomegranate, feta, and maple dressing.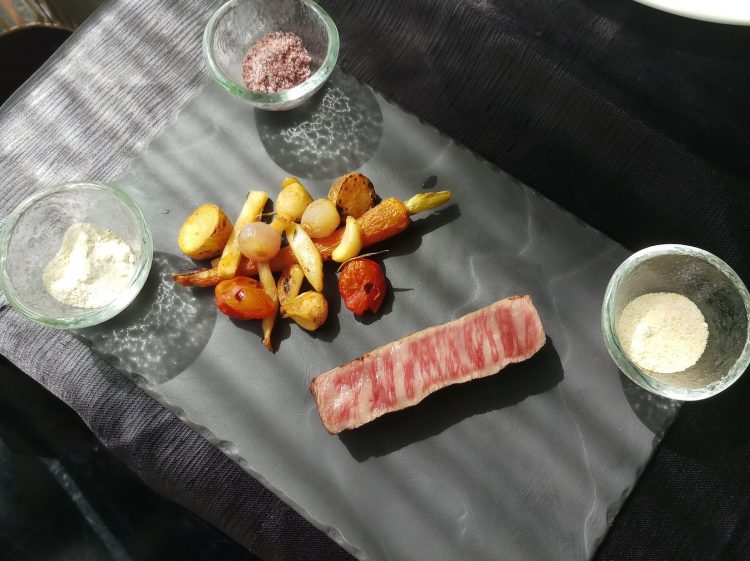 Then, the highlight and main course of the meal arrived. The Miyazaki Wagyu beef came with some root vegetable and a three type flavoured salad. We detected shallots, tomatoes, potatoes, and green apple, besides the aesthetically-pleasing baby carrot.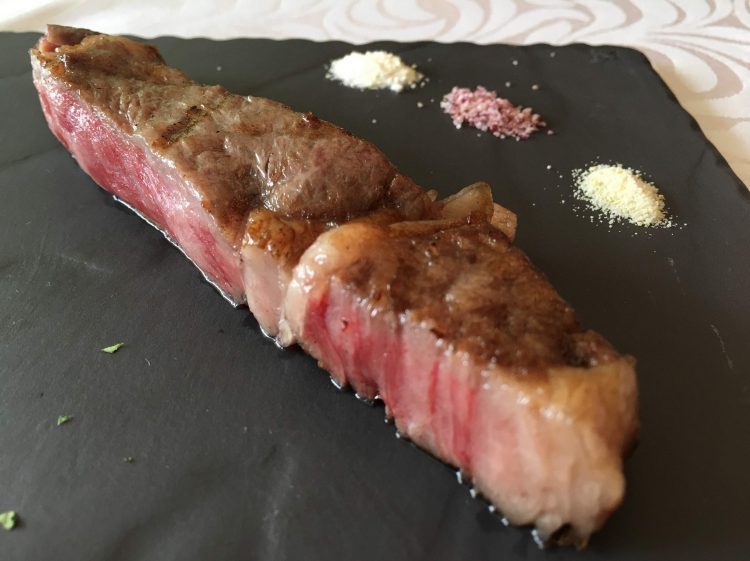 The Miyazaki Wagyu here is served with flavoured salts, with options like Kikkoman, apple, parsnip, shallots, and even lemon, to name a few. The meat boasts a marbling score ranging from nine to 12, as can be seen above.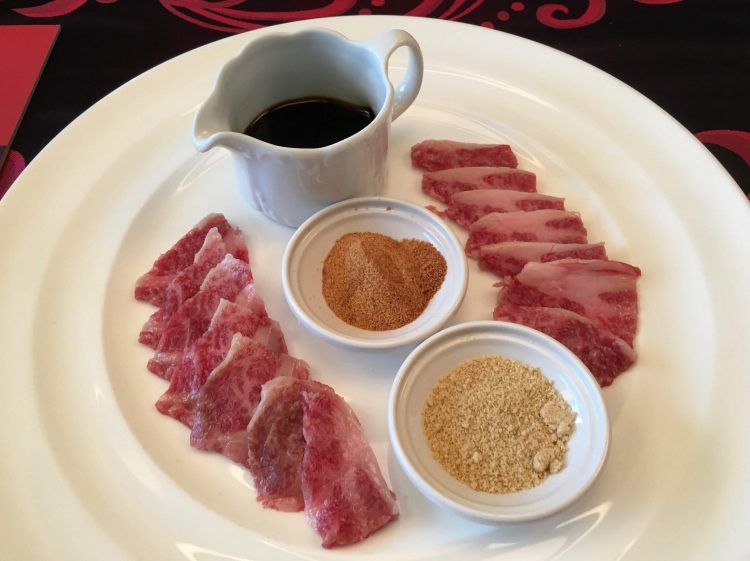 Dessert looked like a real apple, but it was actually made of mousse, apple compote, crumble, and caramel sauce.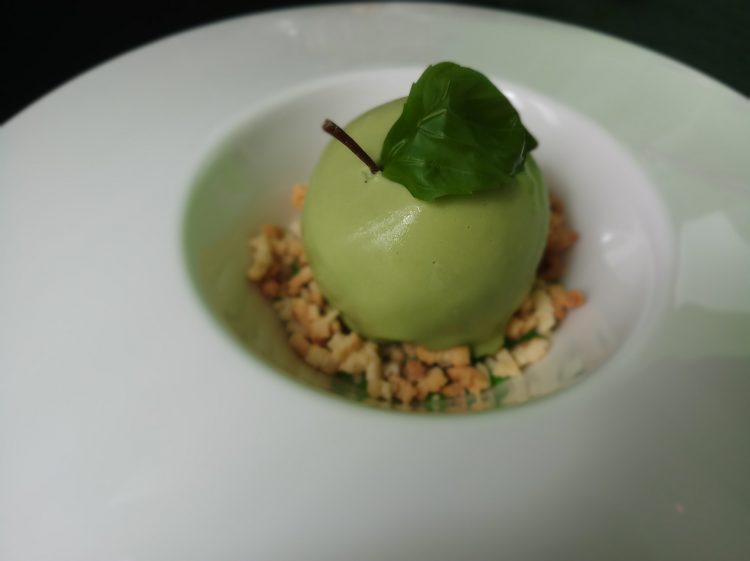 There's also a private dining room that seats up to 12 people, if guests prefer a more intimate experience.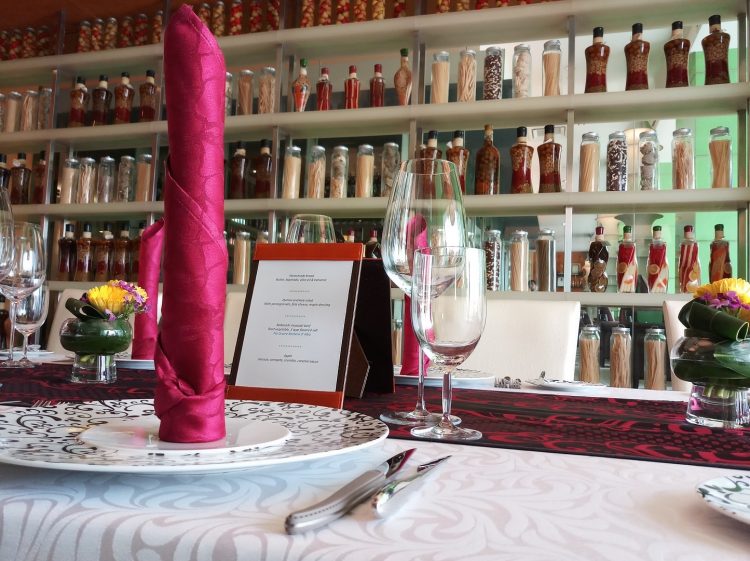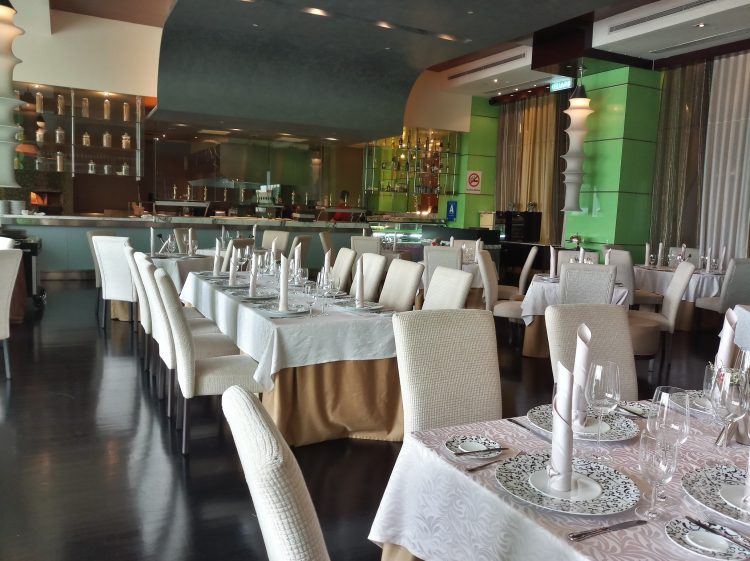 Location & Details
Address: The Olive, Lobby Level, Genting Grand Hotel, Genting Highlands Resort, 69000 Genting Highlands, Pahang
Tel: +603 2718 1118
Hours: Bar and Lounge 6.00 pm to 1.00 am (Sundays to Thursdays), 6.00 pm to 2.00 am (Fri & Sat), Dining 6.00 pm to 11.00 pm daily
Find: View directory for The Olive Restaurant here.
Related Topics