Fusion Delights at Manja: Restaurant Review
Chad Merchant
April 12, 2018
LIKE 'EATDRINK' ON FACEBOOK
Share This Post :
An interesting culinary gentrification has taken place at the formerly ramshackle venue along Jalan Raja Chulan, under the imposing KL Tower. Now collectively called Old Malaya, this bustling monument to the power of renovation attracts locals, expats, and tourists alike to sample the eats and drinks at any number of its inviting restaurants.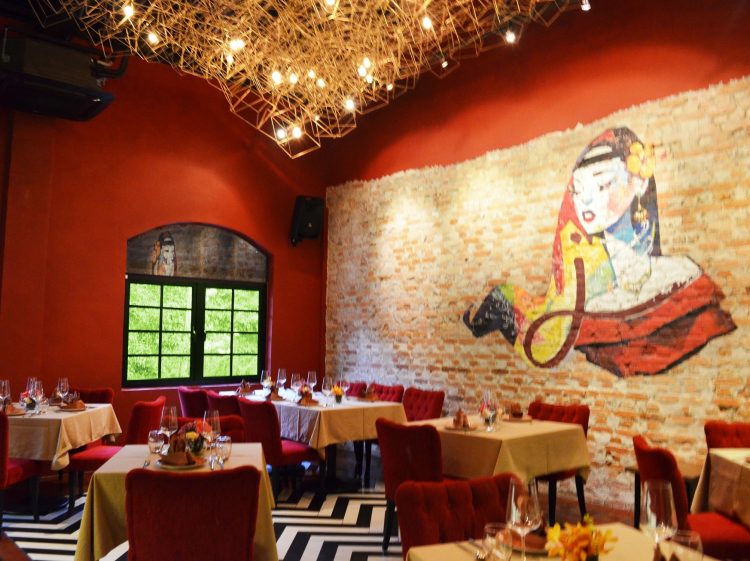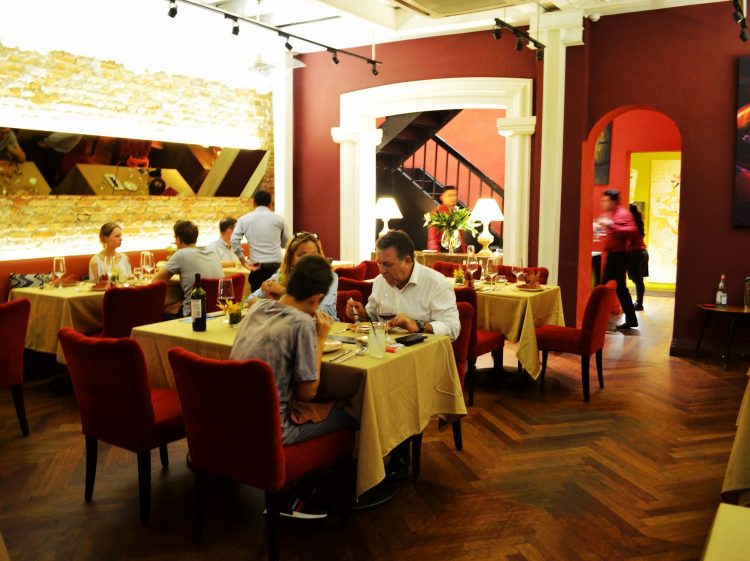 We stopped in one night recently to an especially popular venue called Manja. Immediately upon walking in, we felt certain this was going to be a good experience. A welcome ambiance greeted us as warmly as the staff, with the outdoor dining area beautifully arranged and the maroon-walled interior boasting an upscale panache that was classy and understated. A quick perusal of the food and drinks menus only reinforced our thinking that the meal would be excellent.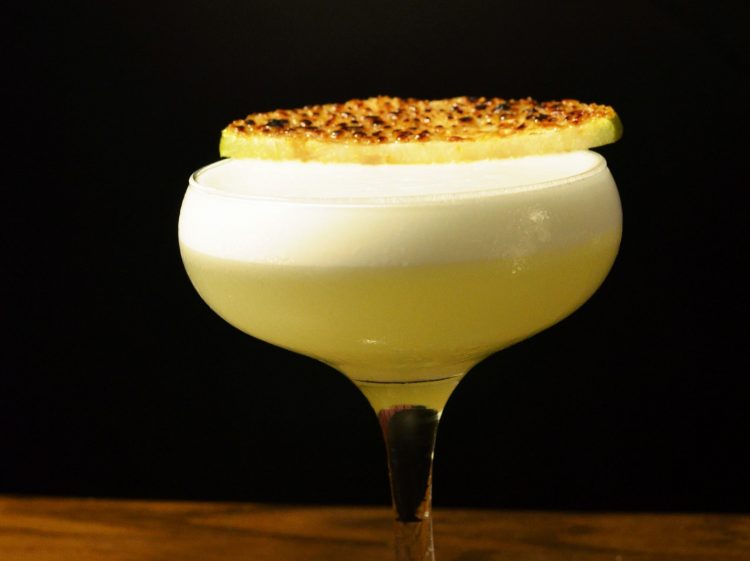 At Manja, most of the dishes, which are best described as a fusion of local and Western cuisines, are served 'sharing style' – so the starters come on smaller plates and the entrées on larger, but they're all meant to be shared. It's a great concept when supported by the right service and plateware – and when it's executed properly. At Manja, they ticked all the proper boxes and we found ourselves satisfied from start to finish.
Our meal began with the Paneer and Mango salad, a nicely presented dish with grilled cubes of house-made organic paneer and seasonal mango on a bed of fresh greens, drizzled with a delightful coconut and chestnut honey dressing. We also took the opportunity to start out with a couple of Manja's cocktails, many of which feature house-made infusions and syrups. Though several of the creative cocktails piqued our interest, we especially enjoyed the G&R, made with light rum infused with fresh guava, and topped with a dry shaken egg white. A more assertive cocktail is found in the Teh-o-Limau, Manja's twist on ice lemon tea, made with Earl Grey-infused vodka.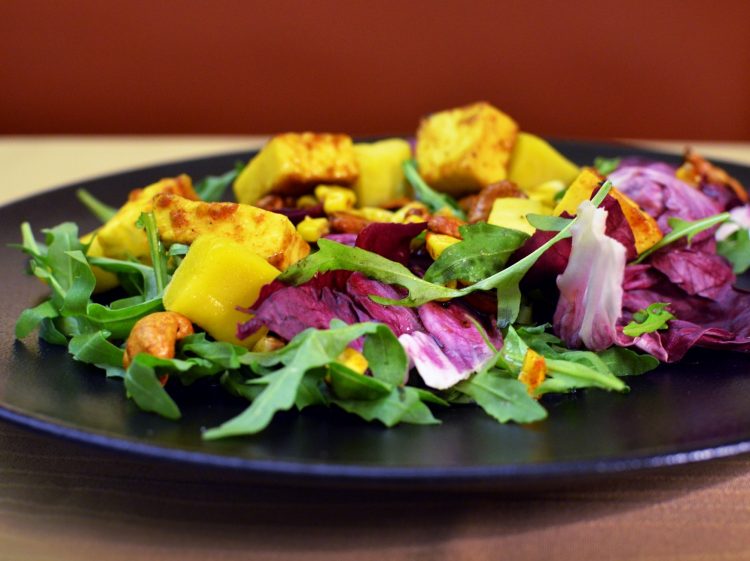 The next starter dish really wowed us – the Crab Bunga Cake. We don't quite know why one word is English and the other Malay, but ketam bunga means flower crab, a local crab whose delicate meat is hand-picked from the shell for this delectable dish. The crab cake is complemented with a lightly piquant garlic aioli sauce, a salty-sweet smoked cod liver raisin mousse, and creamy guacamole.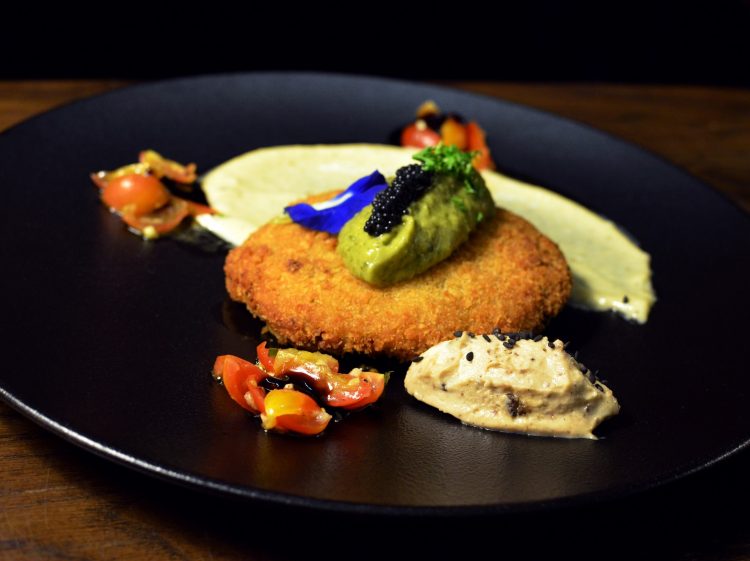 Next up was a beautifully grilled fillet of Wild Ling Cod, served with a sautéed seasonal vegetables, nicely accompanied by an unctuous sauce of coconut cream and ginger. Grilled cod is seldom a bad choice, and that certainly held true here – this was a delicious dish all around. Unintentionally continuing our seafood theme, we next treated our eyes (and then our palates) to the terrific Oishi Sakana dish, featuring a range of fish. Manja's house-cured Unagi really stands out, lightly glazed with teriyaki. The sashimi-grade smoked salmon was superb, and the trio was finished off by a generous serving of line-caught tuna from Sabah. Sliced avocado topped the presentation, offering a creamy counterpoint to the feisty wasabi aioli sauce.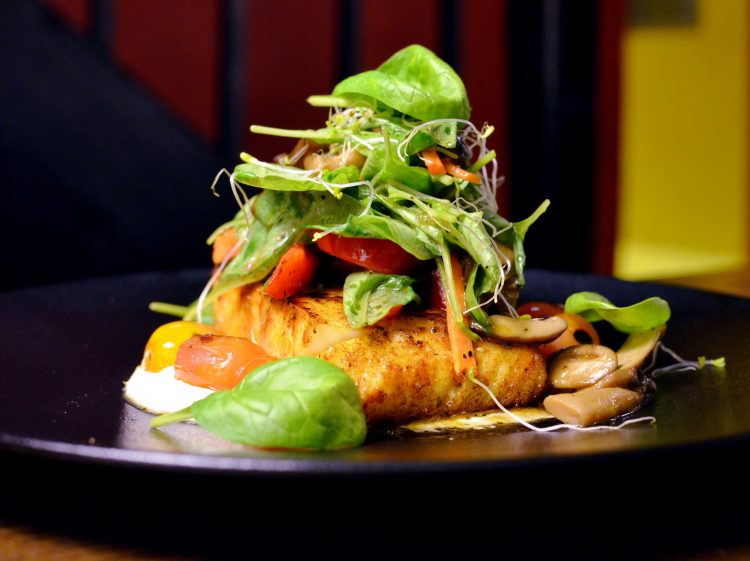 Dessert – a decadent Summer Truffle Cocoa Mousse – was astonishingly good: chocolate lovers will be in seventh heaven with this one. We also enjoyed some of Manja's house pouring wine, which is very welcome in that it's not limited to one red and one white. Take your pick; they have several choices, as well as an eclectic list of wines by the bottle, most of which are under RM200.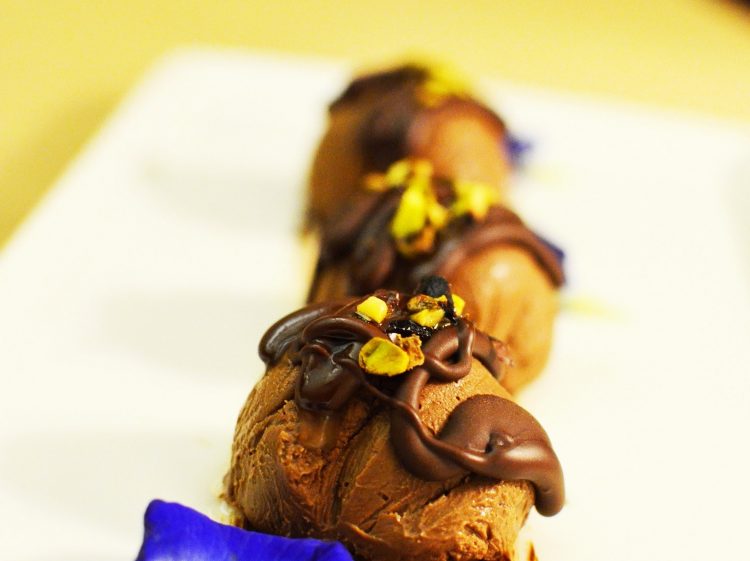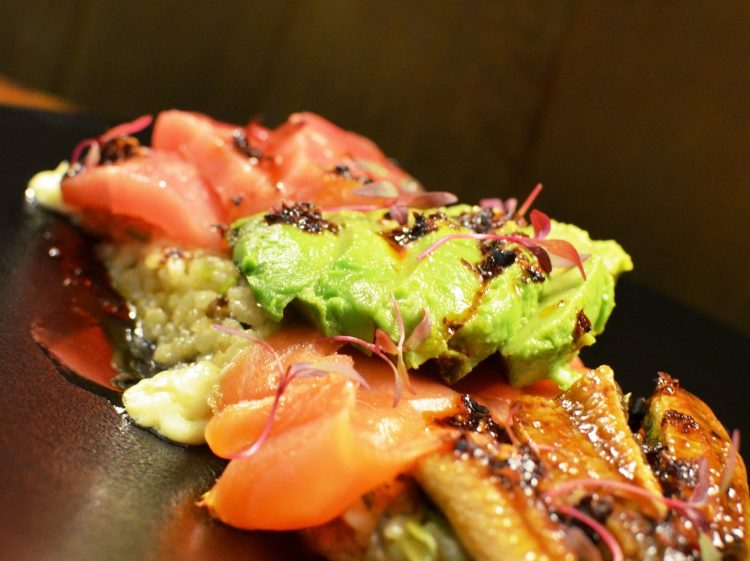 There are a good number of tantalising dishes featured on Manja's menu – so many that it made choosing difficult. We'll just have to go back, which will certainly be another welcome dining experience.
Location & Details
Address: Old Malaya, 66, Jalan Raja Chulan, 50200 WP Kuala Lumpur
Tel: +6012-373-7063
Hours: Open Monday-Saturday, 1130am-2am
Find: View directory for Manja Kuala Lumpur here.
Related Topics