8 Irresistible Dessert Cafes in KL and Selangor
EatDrink Staff
November 28, 2017
LIKE 'EATDRINK' ON FACEBOOK
Share This Post :
From vegan ice cream to dainty cakes, these desserts cafes are great for you if you're looking to get your sweet tooth cravings fixed.
1. Butterfly Dessert Cafe at Sri Petaling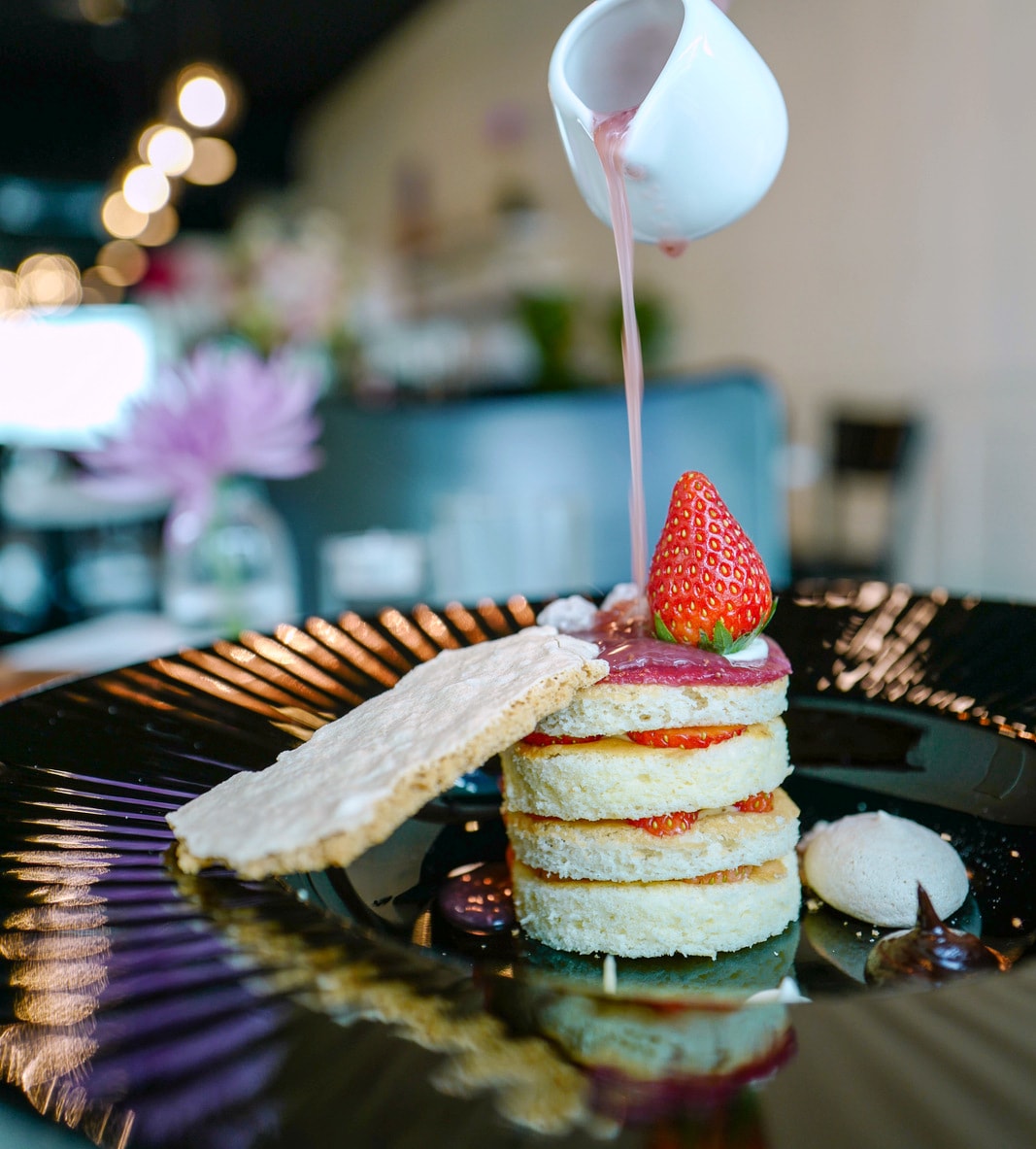 Butterfly Dessert Cafe charts the metamorphosis of Lai Leng, who emerged from the chrysalis of her corporate career to find a new life as a cafe founder.
For now, her parlour is a purveyor of primarily fruit-based plated indulgences – a layered trifle of orange and mango mousse that's rich with fresh, fleshy fruits,  a deconstructed strawberry opera cake with a centrepiece of almond joconde and sponge cake, strawberry cream, strawberry-coated almonds, strawberry jelly, strawberry syrup, dark chocolate ganache, and chantilly cream and coconut-passionfruit mousse with house-made ice cream that conveys a potent flavour of coconut, textured with nutty crumbs and meringue cookies.
Address: 3-1, Jalan Radin Bagus 6, Sri Petaling, Kuala Lumpur.
Read review for Butterfly Dessert Cafe.
2. Mad Hatter Desserts at Damansara Uptown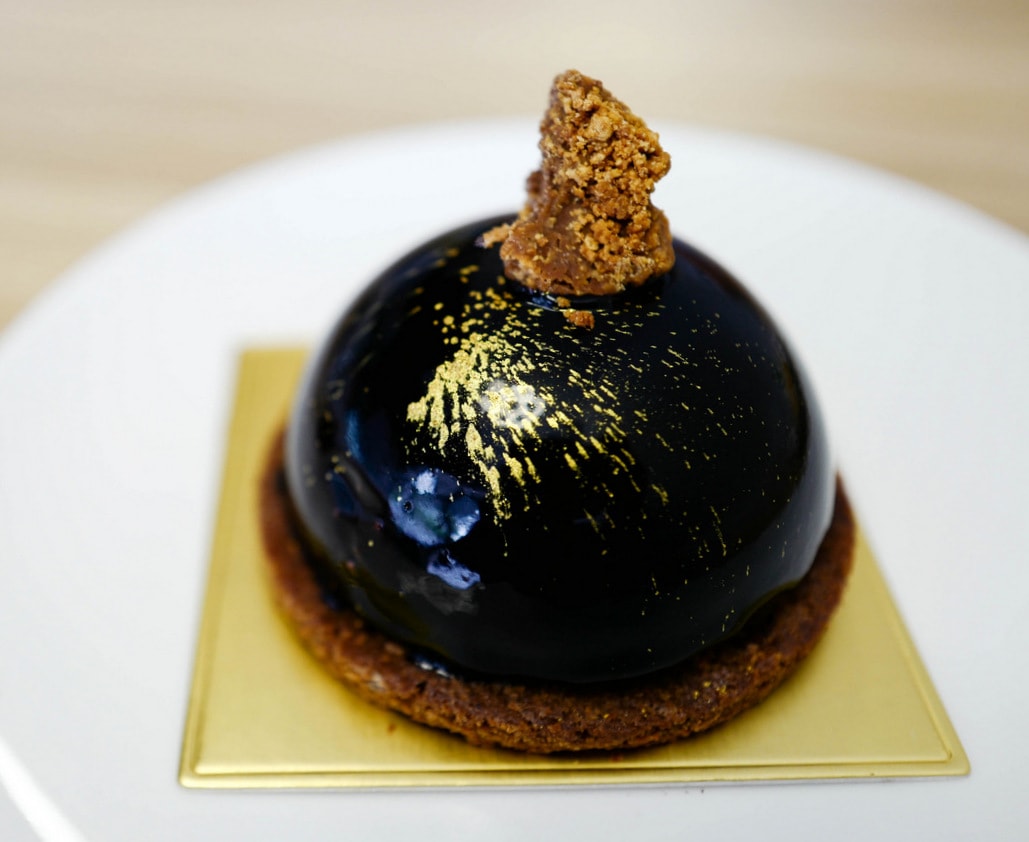 Don't be late, for this very important dessert date: This new wonderland of eat-me treats by hat-sporting MasterChef Asia standout Marcus Low in Damansara Uptown will have customers grinning like a Cheshire Cat – perfect for a mad tea party.
Chocolate ranks prominently among Mad Hatter's flagship offerings – Chocolate Calamansi wraps a core of calamansi curd with the salted praline crunch of hazelnut feuilletine in a sensuous dome of dark chocolate mousse.
Address: 19 Jalan SS21/60, Damansara Uptown, Petaling Jaya, Kuala Lumpur.
Read review for Mad Hatter Desserts.
3. Waffuru5 Dessert House at Taman Paramount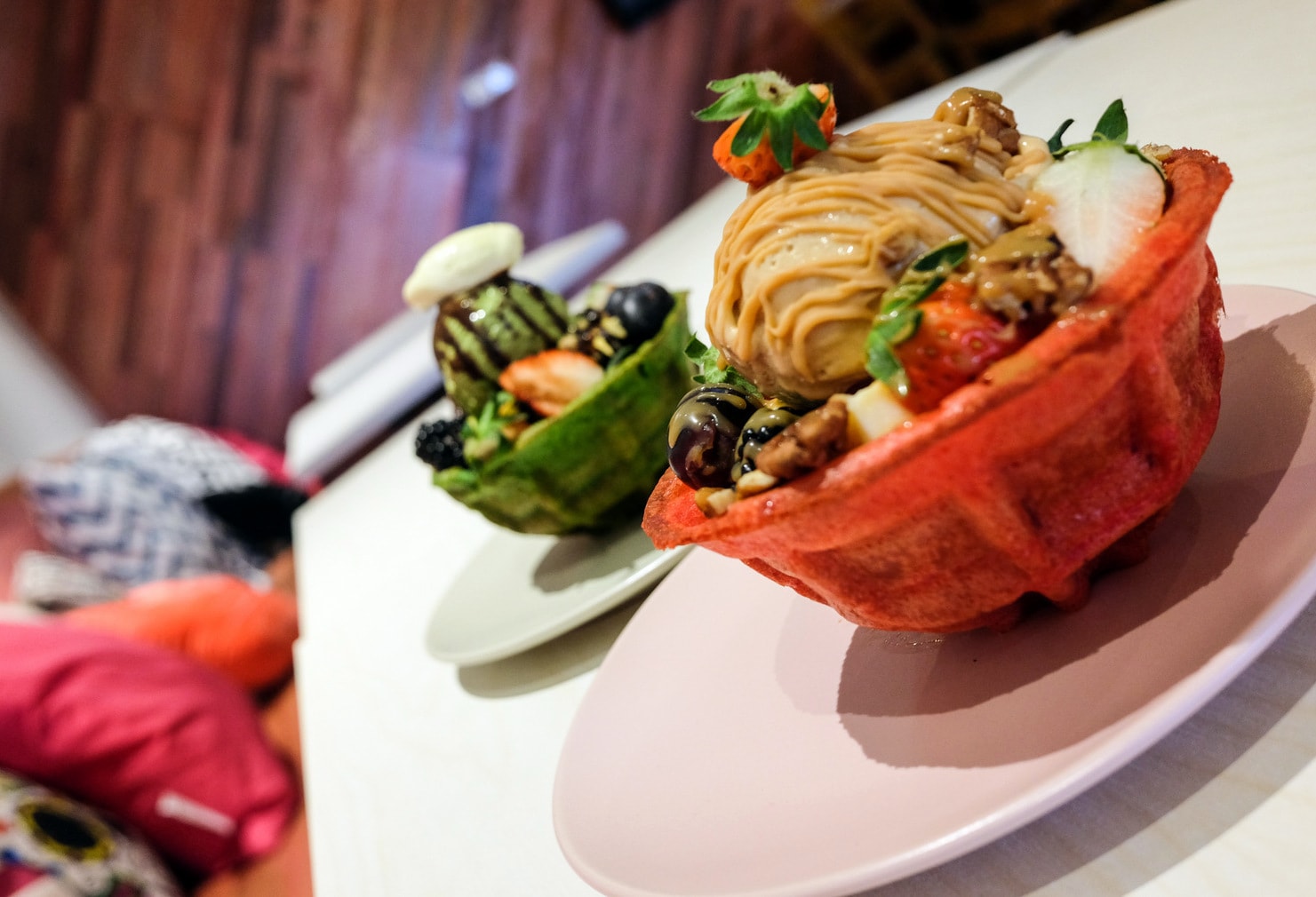 Warm, crunchy waffle bowls, filled to the brim with ice cream, cake slices, fruits, nuts and more: The signature dessert at this new cafe will tempt the young at heart.
Playful creations include The Pink (a red velvet-inspired waffle bowl with Waffuru5's own-made raspberry ice cream, baked cheesecake bars, strawberries and walnuts) and The Green (a green tea bowl with matcha ice cream, wasabi ice cream, matcha mochi and pistachios). Fans of cute novelties, this might be for you.
Address: 5, Jalan 20/14, Paramount Garden, Petaling Jaya, Selangor.
Read review for Waffuru5.
4. My Own Bakes Cafe at Bandar Kinrara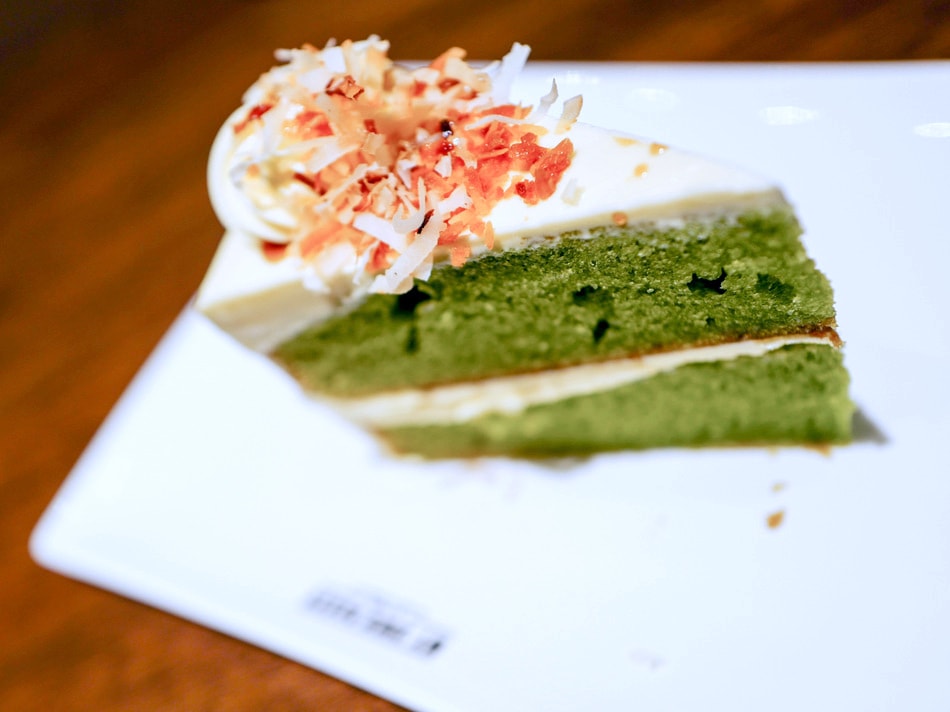 Heaps of happy vibes await dessert enthusiasts at My Own Bakes, where the selection swings from a signature Baba Nyonya Cake infused with the flavours of pandan, coconut and gula Melaka to the unconventional but well-executed creme brulee pie, plus cupcakes galore, with the red velvet cheekily renamed the Red Kebaya (RM4.80). Tarts, brownies and more are also available for the young at heart; the cafe is child-friendly, complete with a colourful play corner.
Address: Eight Kinrara, Bandar Kinrara, Kuala Lumpur.
Read review for My Own Bakes Cafe.
5. Kakigori at The Gardens Mall, Mid Valley City
Our favourite destination for Japanese desserts has embarked on a new chapter of its delightful journey: Nearly one year after opening in Taman Paramount, Kakigori has launched its charming first mall-based branch at The Gardens, introducing a fresh set of sweet temptations that stretch beyond kakigori, ahead of its imminent foray into Pavilion starting next month.
Anmitsu is the chief crowd-pleaser, a dessert bowl that plays with plenty of classic components – a base of jelly-like clear and matcha kanten cubes, topped with chewy-gooey, mochi-evoking shiratama dango dumplings, adzuki bean paste, fruit slices, a choice of Chiba sweet potato or Uji matcha soft serve, and sweet black syrup. It's a testament to Kakigori's painstaking passion that practically everything in the bowl is crafted in-house by the team here, ensuring that everything is done right for satisfaction's sake. You can definitely taste the quality.
Address: LG-201A, Lower Ground, The Gardens Mall, Mid Valley City, Kuala Lumpur. Beside Jaya Grocer.
Read review for Kakigori.
6. Kind Kones Vegan Ice Cream Bar at Mont Kiara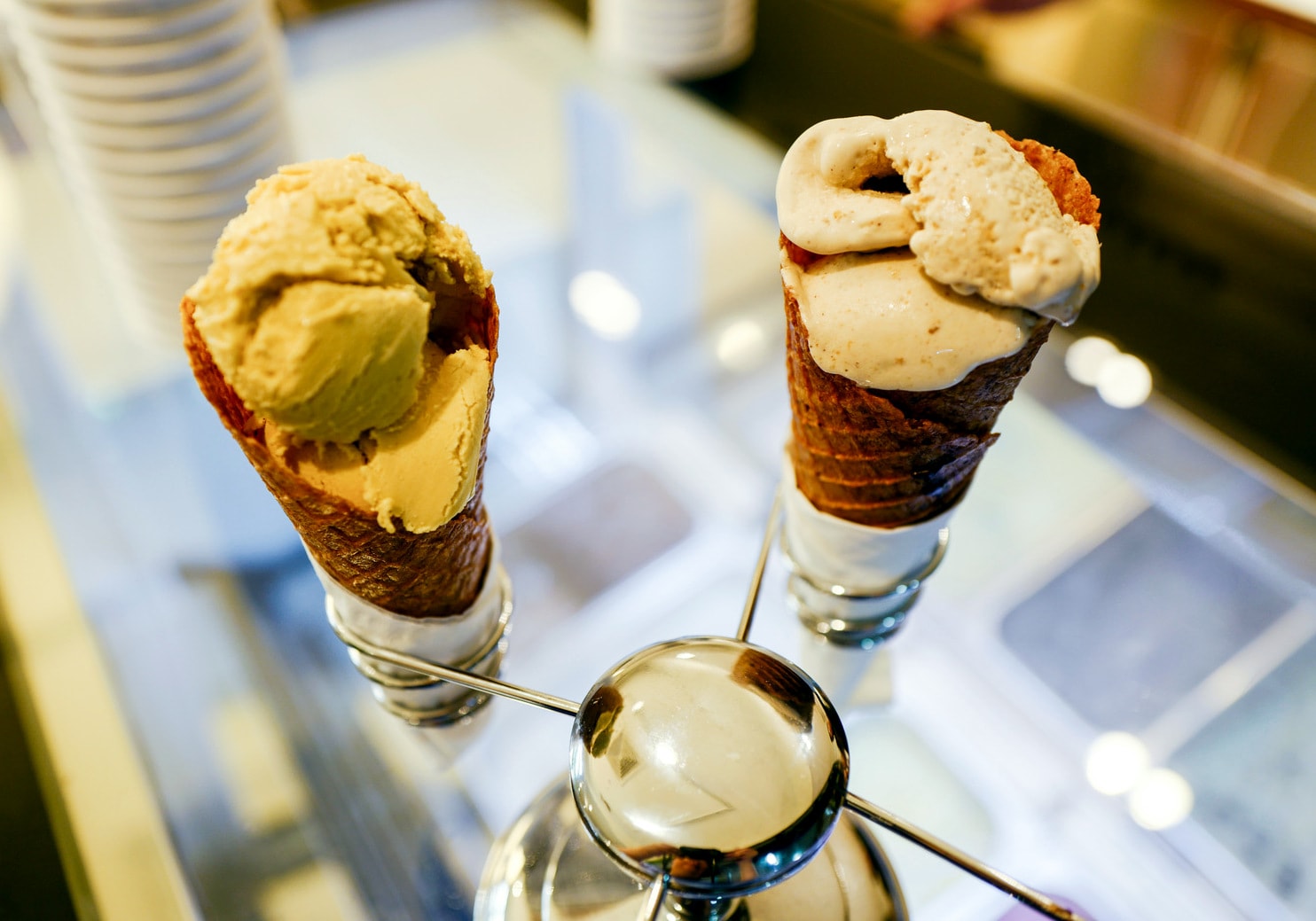 Touted as Southeast Asia's first full-fledged vegan ice cream bar, Kind Kones' philosophy is that everyone should be able to enjoy ice cream – this is a dairy-free treat that you can indulge in without remorse, free of health-harming preservatives and processed sugars, crafted with a mother's care. Kind Kones' co-founder Serina S. Bajaj, a self-confessed dessert enthusiast, has previously dabbled in making ice cream for clean eating at home, and with an 18-month daughter now in her household, her passion for nurturing wholesome dietary habits is the spark that makes Kind Kones worth supporting.
While Kind Kones has nearly 30 tried-and-tested flavours in its arsenal, customers will find a dozen available daily, maneuvering from Turkish coffee to French vanilla, black sesame to dark chocolate, with several sorbets such as pineapple mint or lychee rose.
Address: LG-7, 1 Mont Kiara Mall, Kuala Lumpur.
Read review for Kind Kones Vegan Ice Cream.
7. Whip Up at Pudu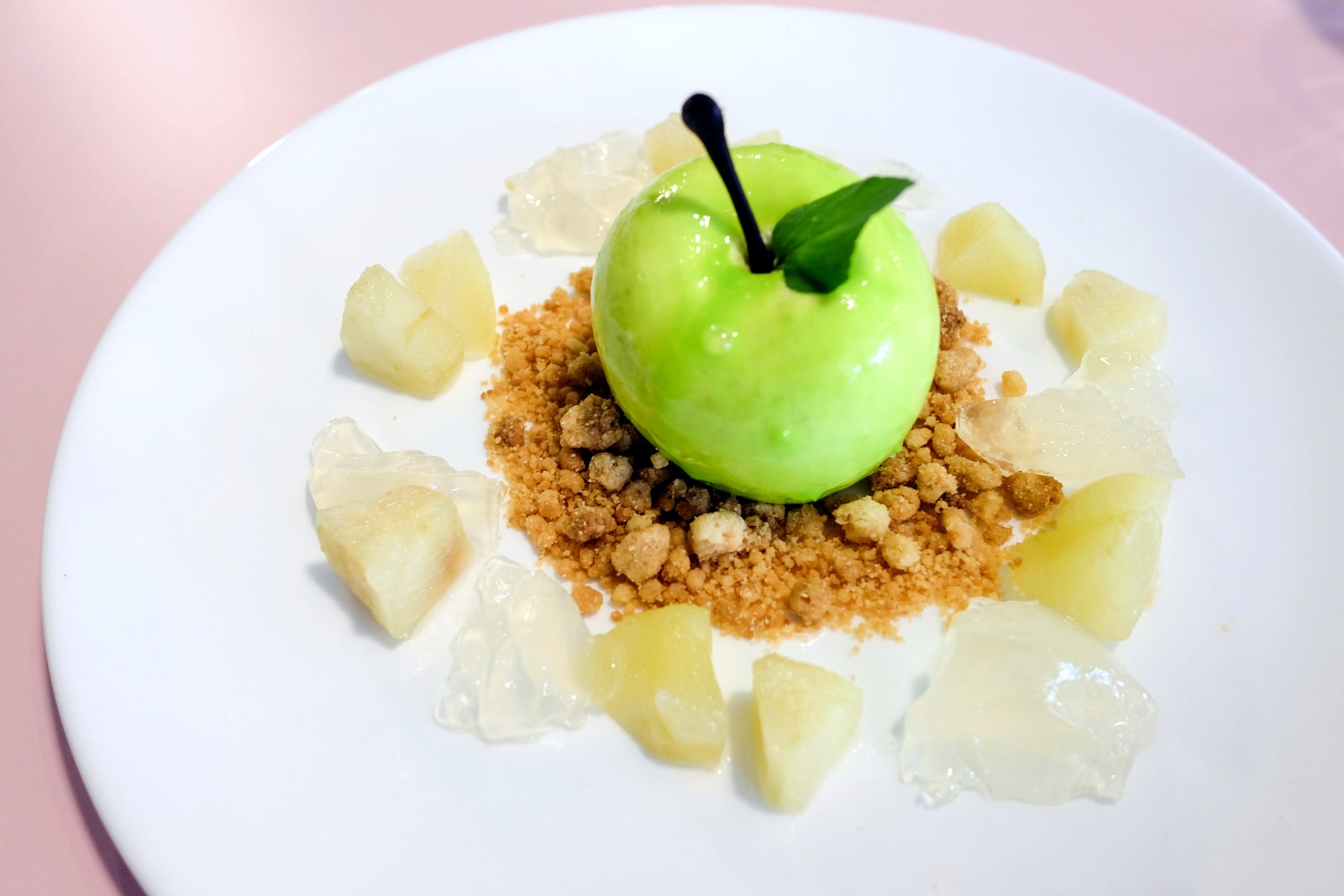 Plated desserts that reveal playful secrets, served in a cheerful, creative cafe.
'A For Apple' features fruit morsels and sponge cake cloaked in white chocolate mousse, shaped and shaded to resemble a full apple, surrounded by lime jelly.
Address: 270, Jalan Changkat Thambi Dollah, Pudu, Off Bukit Bintang, Kuala Lumpur.
Read review for Whip Up.
8. Tiny Temptress at Telawi, Bangsar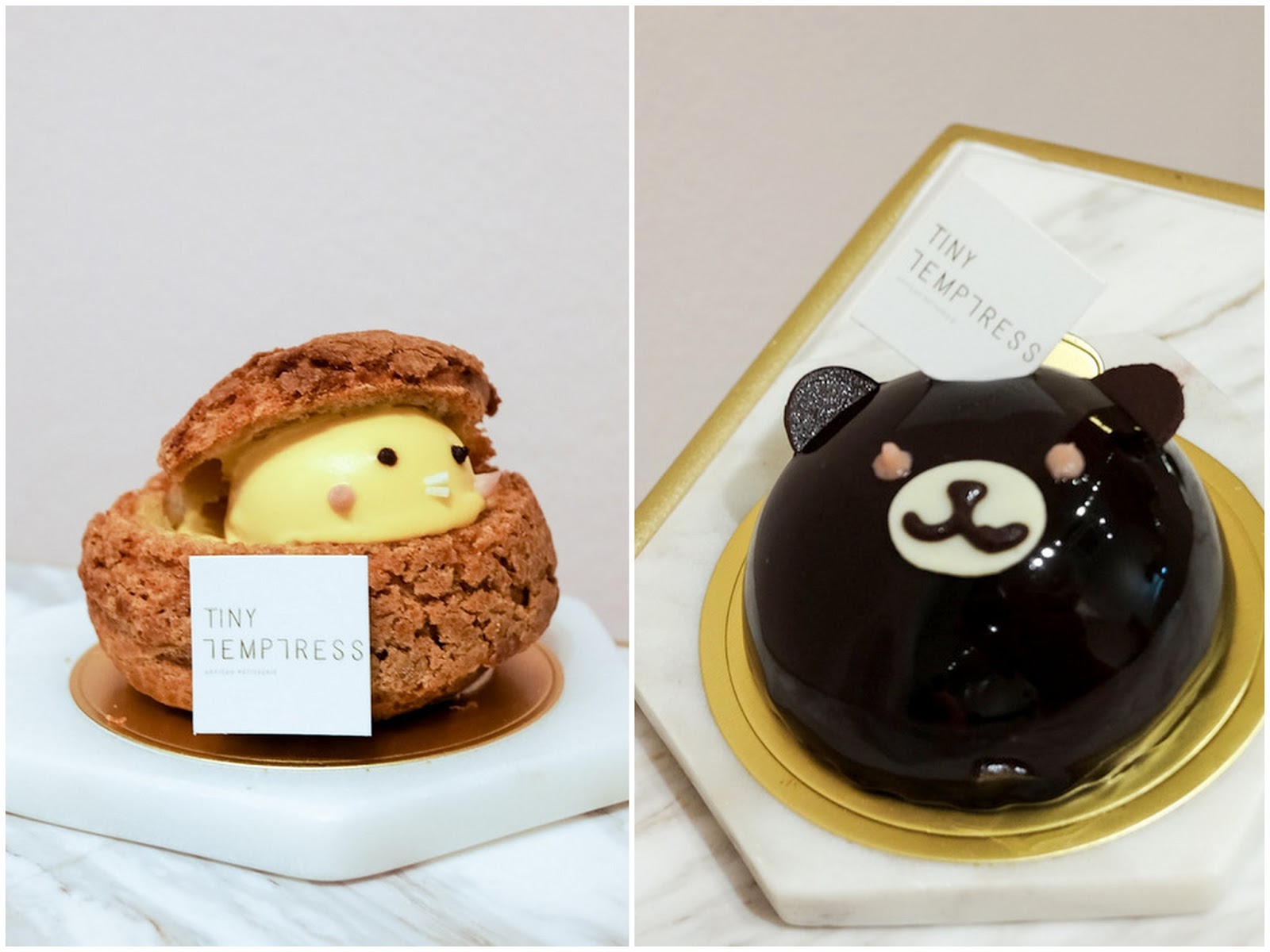 Temptation comes in many shapes and sizes: Telawi's latest dessert parlour might be tiny in both its name and pastel-pigmented space, but it works hard to punch above its weight in terms of creativity, charm and cheeriness. Founder Wendy Loh and her team first fired up their ovens as an online baking business in 2013 before launching their first physical cafe in Sri Petaling this year; now, their second outpost in less than six months is open too, spreading the gospel of ganaches, gelees and glazes in Bangsar.
From macarons in unorthodox flavours like salted egg yolk, lychee rose, mint, milk orange and caramelised white chocolate to marshmallows and madeleines, Tiny Temptress' repertoire spans both the basic essentials and the more elaborate entremets.
Address: Jalan Telawi 2, Bangsar Baru, Kuala Lumpur.
Read review for Tiny Temptress.
Related Topics