Bait at The Intermark: Restaurant Review
Sean Yoong
November 16, 2017
LIKE 'EATDRINK' ON FACEBOOK
Share This Post :
This review is brought to you in part by Bait. 
Five years after Bait first cruised into Bangsar, the tide has finally brought these swashbucklers of seafood to KL's city centre. Bait's sophomore berth, moored now at The Intermark, is a safe harbour for fans of fruits de mer, reeling them in with a catch of clams and cod, shrimp and sole, mussels and mulloways.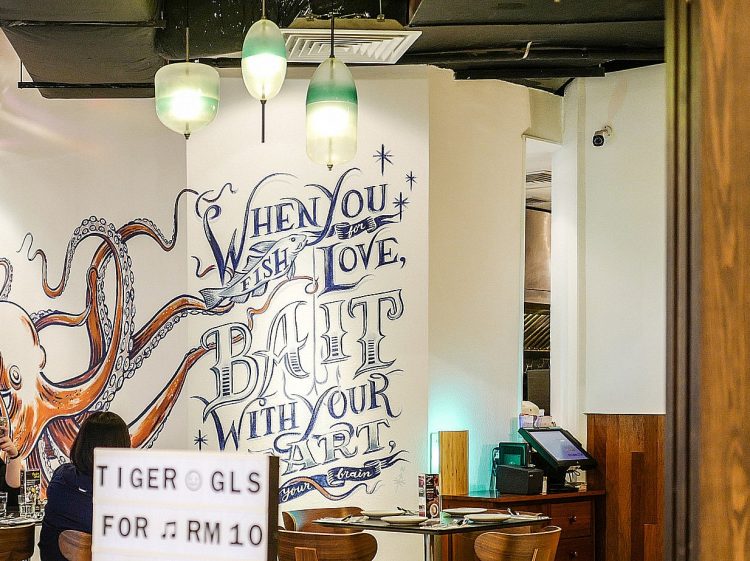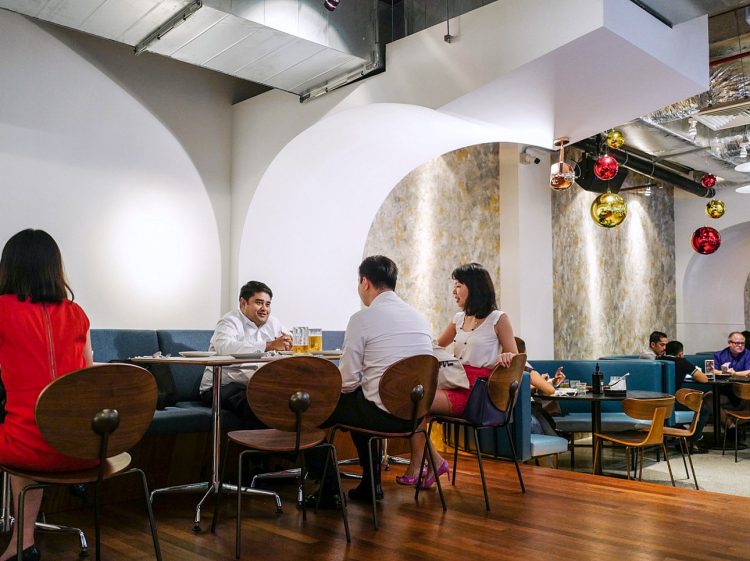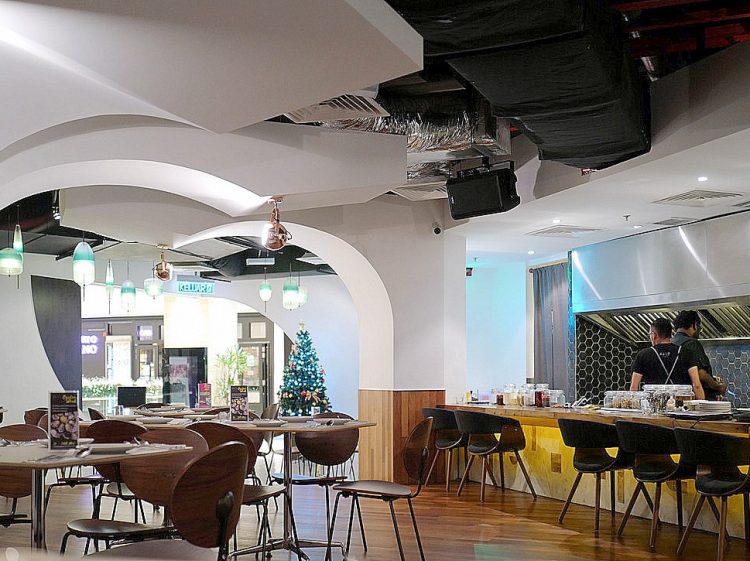 The captain of Bait's kitchen, chef Logan Terence Lopez, tackles mainly Mediterranean flavours, infusing his own eclectic flourishes into a selection of plates both small and big. Sharing is the best way to savour this bounty: Dive in with Bait co-founder Colin's personal favourite of baby squid, stuffed with paella and cheese, lushly flavoured with paprika (RM28), followed by its cephalopod cousin, the cuttlefish, slow-cooked in squid ink gravy and spread over pan-fried polenta (RM30).
Inspirations span the breadth of Italy to France, Spain to Greece and Lebanon: The Amalfi Coast fish-sauce speciality of colatura di alici makes a rare appearance at a KL restaurant, bringing a border-leaping bent to a combo of Chinese broccoli and Spanish anchovies with roasted garlic (RM19). It's a recipe with easy-going, balanced nuances – even if you're not typically fervent about bold-tasting fish, Bait tames the pungency of, say, sardines by preparing them in croquettes, for example, rounded out with a creamy richness of bechamel and parmesan that leaves you wanting more, not less (RM18).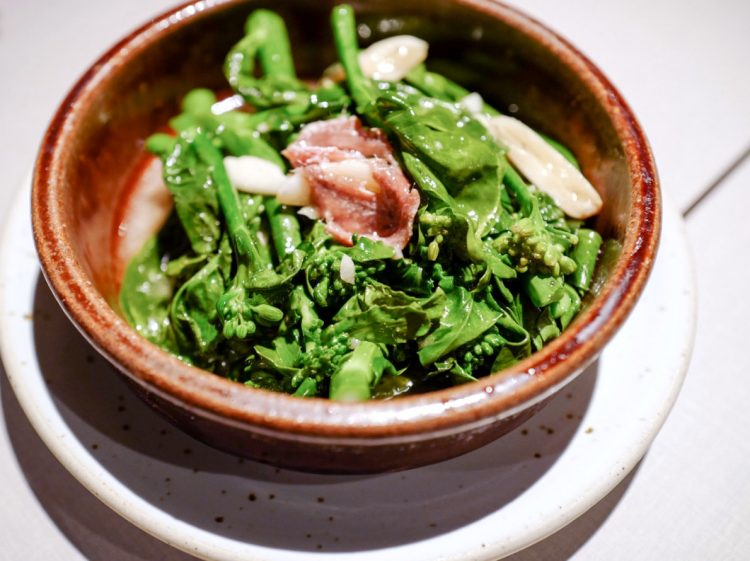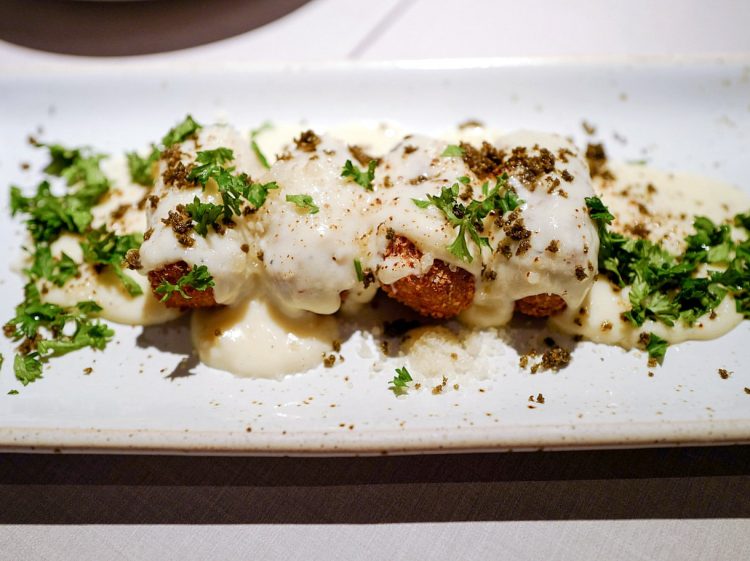 You can construct a complete meal out of Bait's starters – we could imagine snacking on the ceaselessly crunchy baby prawn fritters with zucchini chips and spicy aioli (RM23) all evening long. It's fine to also bring friends who crave more than seafood – Bait's wild mushroom soup comprises no fewer than eight varieties of fungi, made even tastier and more textured with carrots, celery and cheese espuma (RM25), while roasted sweet peppers conceal a treasure of stuffed tender lamb, buoyed by a blue cheese sauce and balsamic glaze (RM30).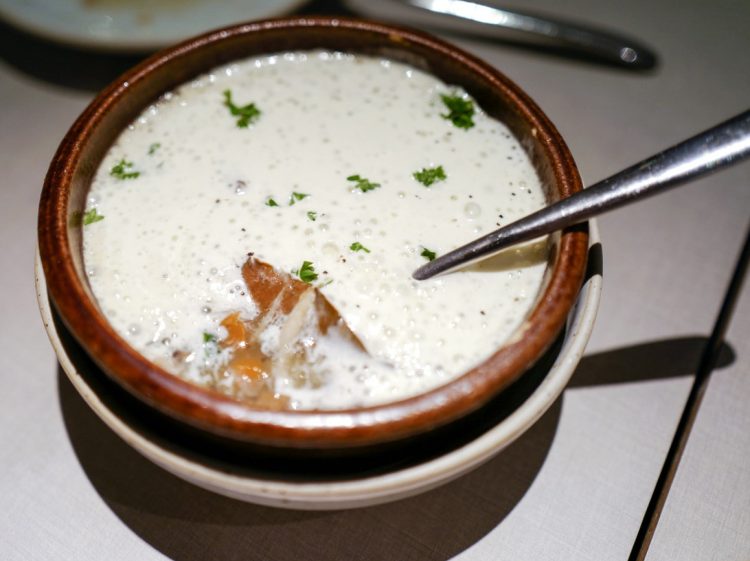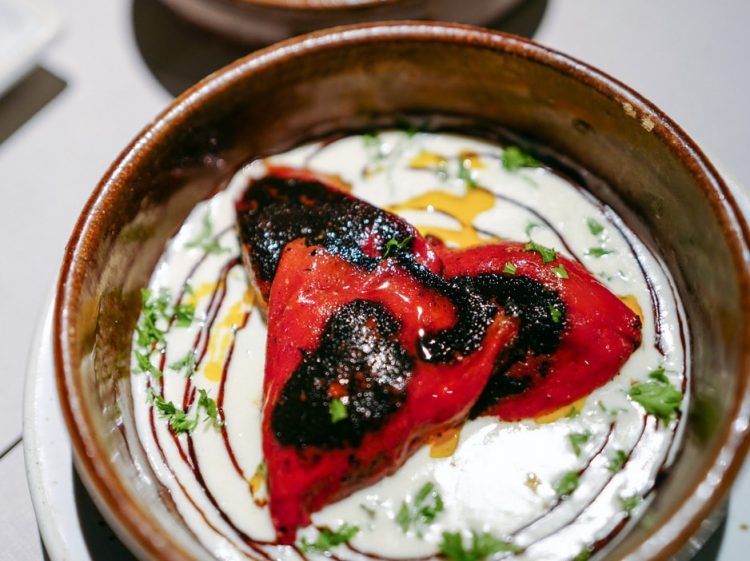 For lusty appetites, paella is as coveted as a lighthouse in a storm – Bait offers a moist, suitably hot-and-hearty arros negre, with the rice saturated with squid ink gravy, crowned with shrimp and squid (RM75). But if you prefer to sink your teeth into chunks of fish in their full glory, the souvlaki seems your best bet, featuring meaty grilled perch skewered with roasted peppers, elevated with tomato gravy and a side of coriander dip (RM48).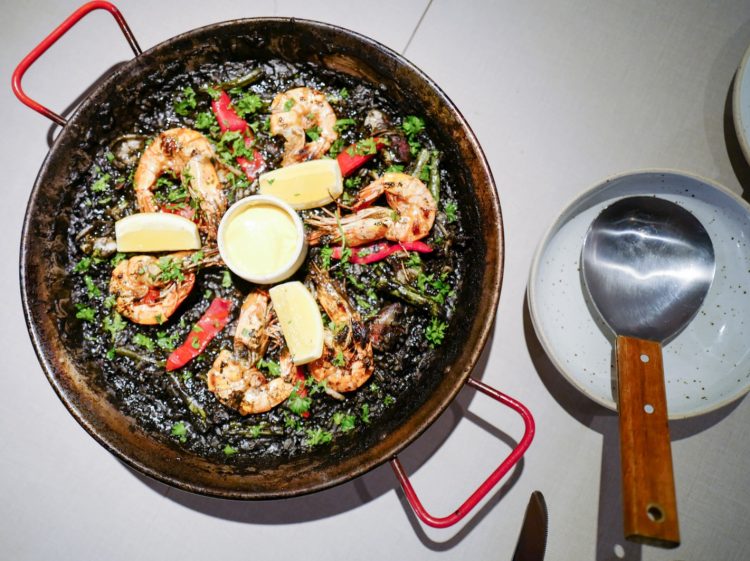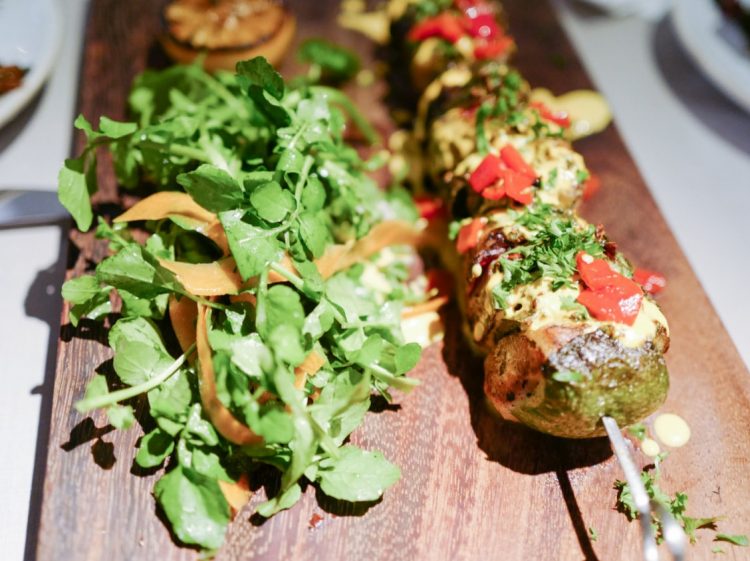 Here too, the menu stretches beyond the ocean – truffle-tinged ravioli with morsels of smoked duck and parmesan foam (RM69) and sumac-spiced spatchcock, oven-baked and served with the always-welcome watercress (RM42), would fit in nicely at any modern European establishment with an eye toward the world of contemporary dining.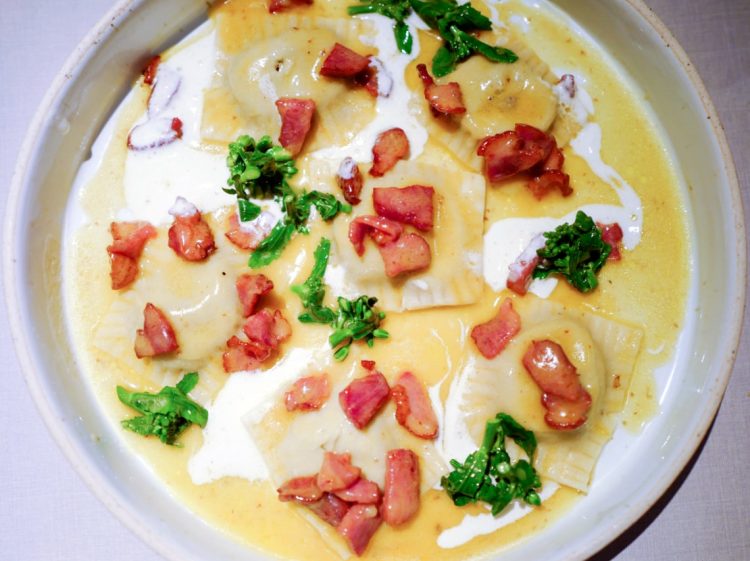 The restaurant won't leave patrons high and dry – from Manhattans with house-made bitters to enough wine to sink a ship, its bar is awash with a well-stocked haul.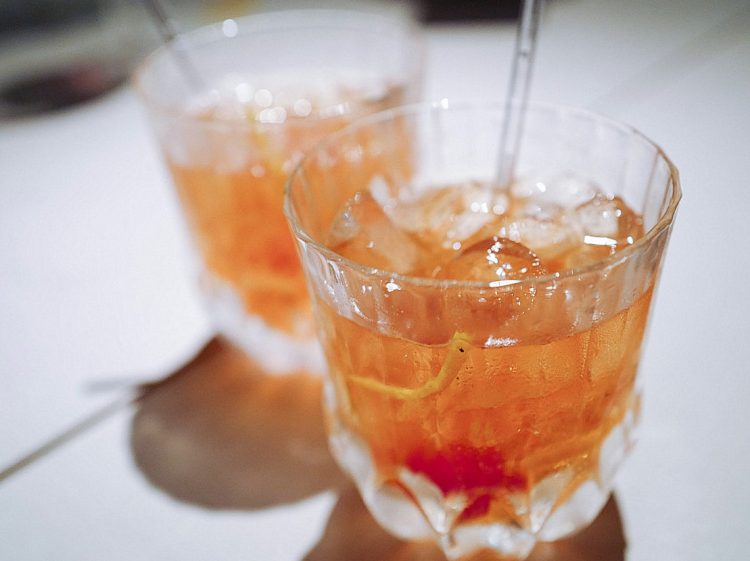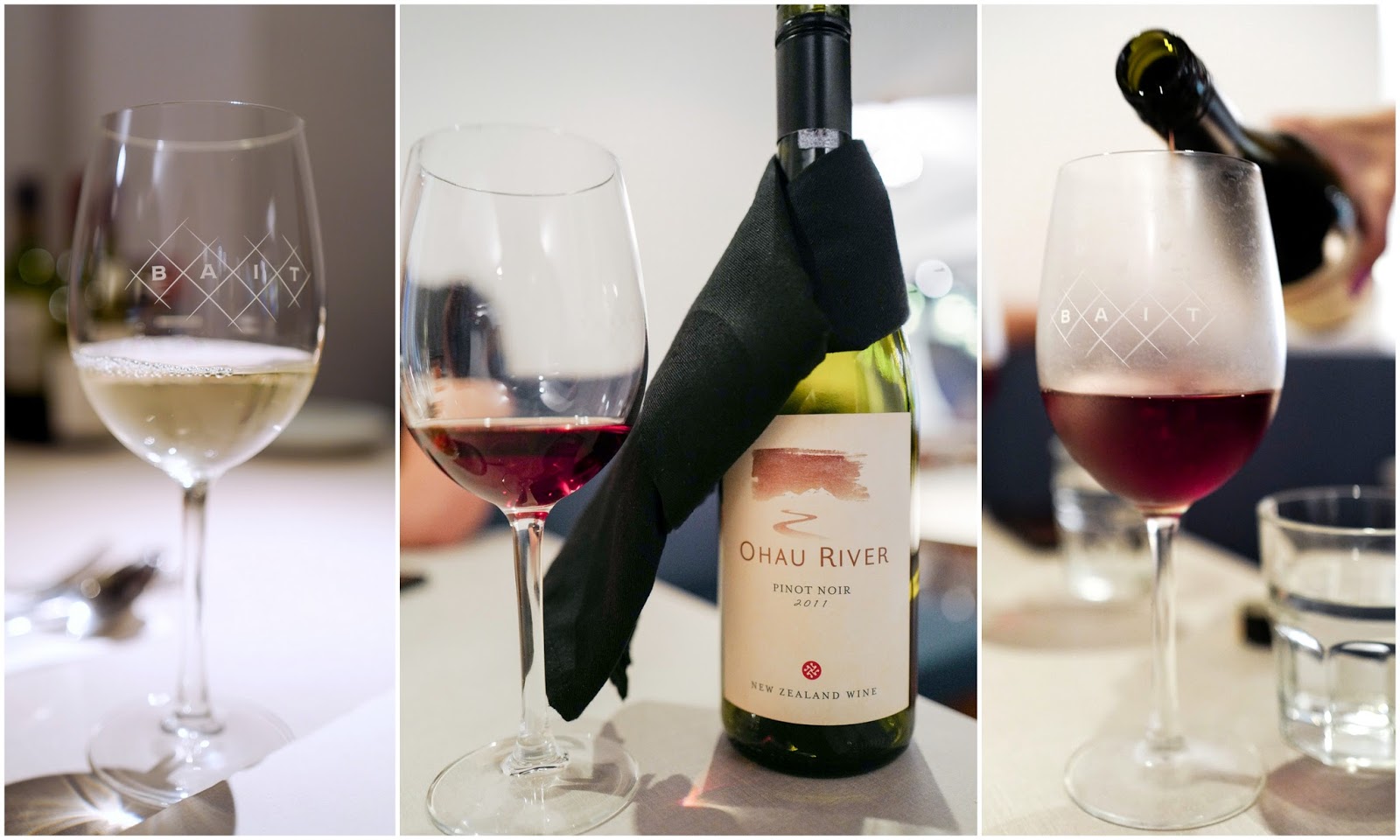 Many thanks to the Bait team for having us.
Location & Details
Address: G-19, Ground Floor, The Intermark Mall, Jalan Tun Razak, Kuala Lumpur
Tel: +603-21811268
Hours: Daily, 11am-late.
Find: View directory for Bait (The Intermark) here.
Related Topics