Goa by Hubba at Bukit Ceylon: Restaurant review
Sean Yoong
November 13, 2017
LIKE 'EATDRINK' ON FACEBOOK
Share This Post :
In her cookbook New Indian Kitchen, Sapna Anand conjured a spice-streaked swirl of enchantment, celebrating the raitas and tikkas, the masalas and vindaloos, the kulfis and ladoos that make her homeland so marvellously magical for the palate.  Through fewer than 150 pages, the Goa-born Sapna ferried readers over a lifetime's worth of inspiration, navigating the influences of her first mentor, her mother, and her formal instructors at restaurants and culinary schools, in a never-stop-learning voyage that brought her from Bangalore to Bangkok, San Francisco to the UK, and finally, to KL at the turn of this millennium.
Sapna's gifts rest not merely in her mastery of ingredients (a two-minute conversation with her could triple your knowledge about cardamom, or reveal to you that Kashmiri chillies actually don't come from Kashmir) but also her wisdom in perceiving the potential of contemporary Indian cooking, built on the foundation for respect for heritage, as chaotic as that seems in a sprawling country like India that has seen ceaseless change for centuries. By recognising the past so well, Sapna comprehends the future of Indian food. By appreciating the divergent parts that make up the regions of India, she's capable of making the country's cooking whole.
Thanks to the Soul Society, a new, meticulously curated batch of Sapna's creations can now be experienced at Goa, a complete revamp of Bukit Ceylon's Hubba Hubba. Soul Society has been responsible for popular establishments like SOULed Out, Tujo and WIP, but Goa feels like their most distinctive destination yet, shining a light on a vibrant spectrum of Indian cuisine in a captivating manner that's utterly unlike any other curry-loving restaurant in our city.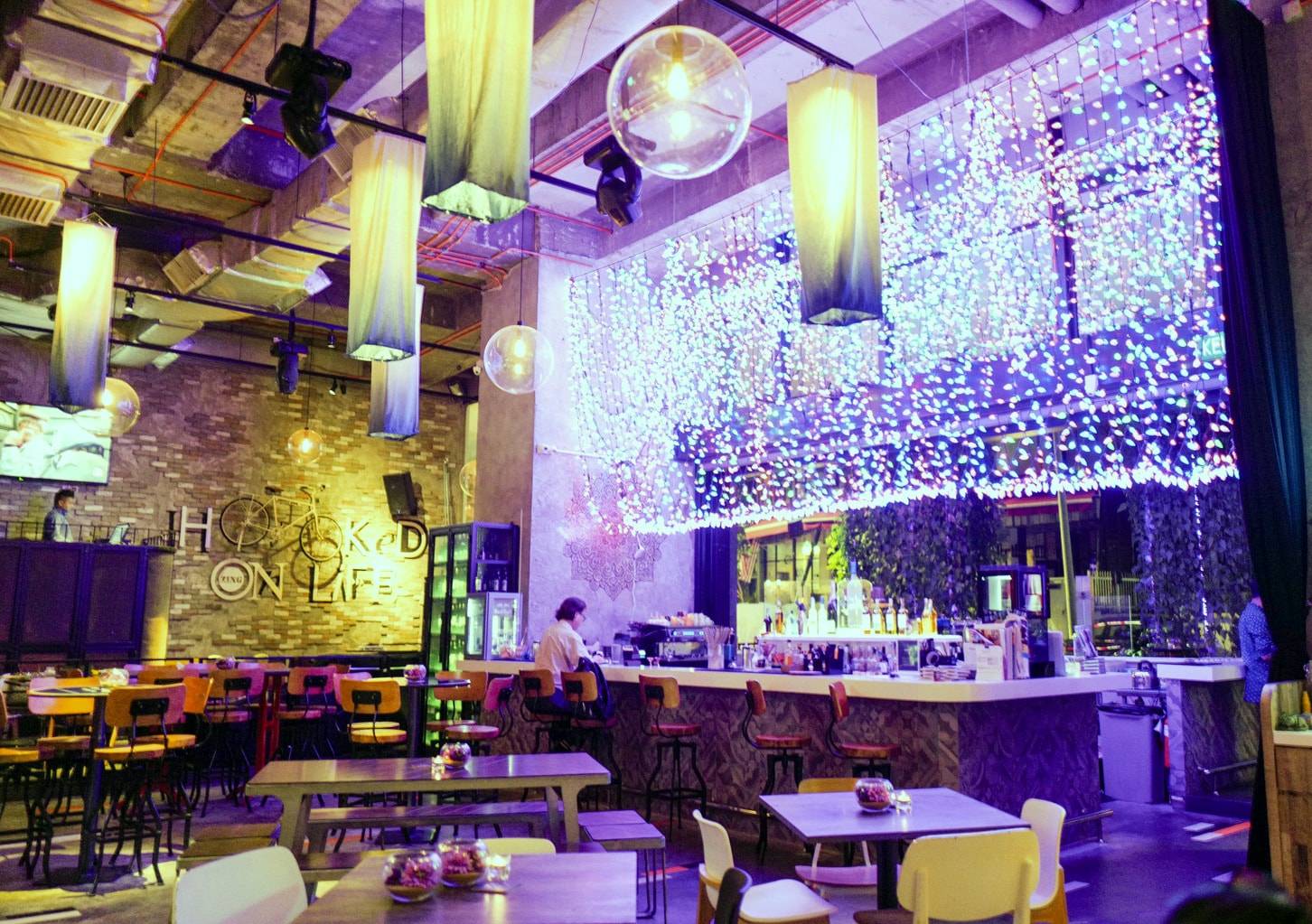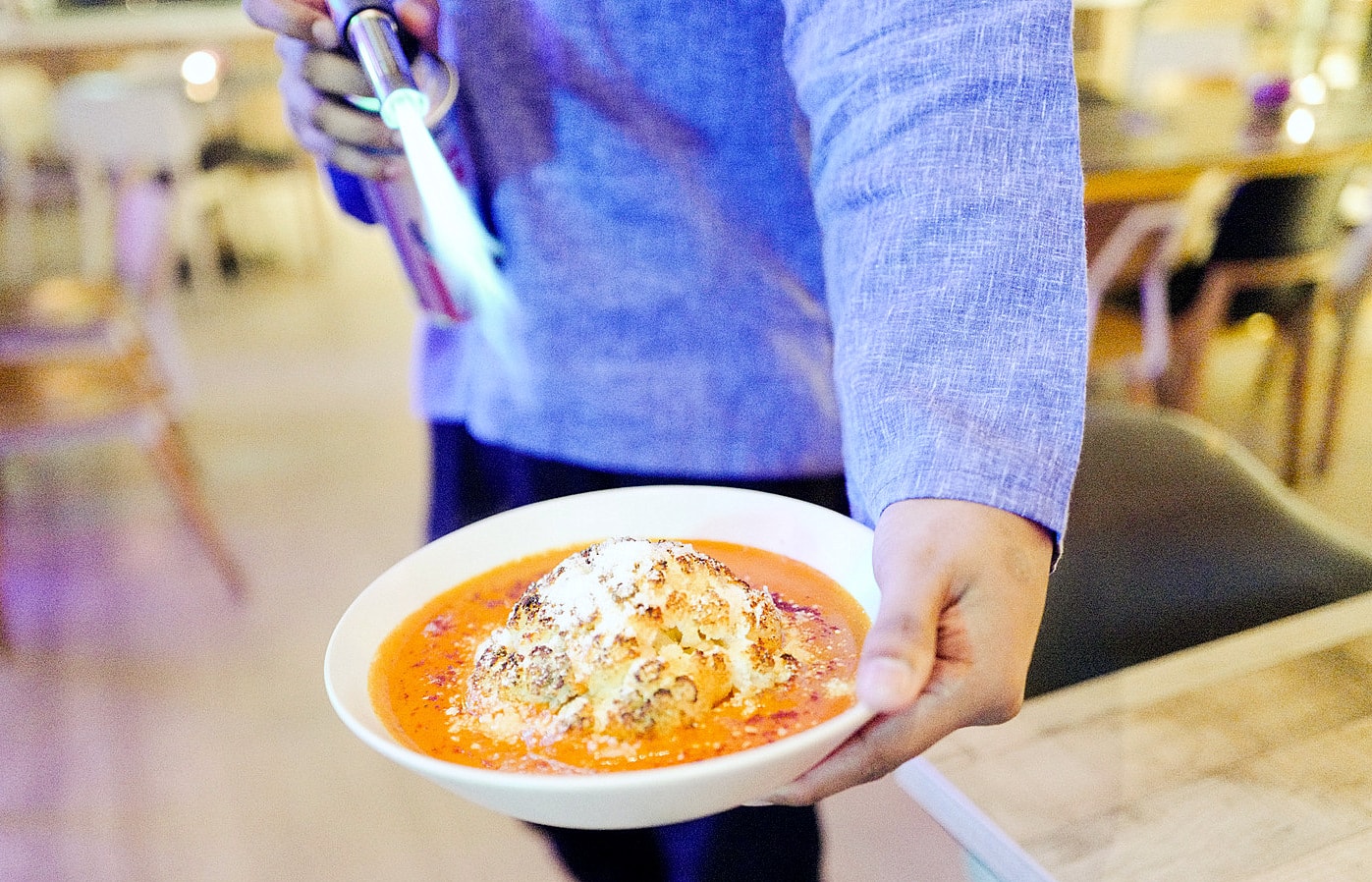 Unique offerings
It might the only place in KL where you'll find yourself simultaneously savouring fire-roasted mutton bone marrow (RM32) while peeling off turmeric leaves to unwrap a grilled snapper fillet (RM28) that represents the flavours of Goa, before sailing south, flavour-wise, along the Malabar Coast to Cochin for that port city's seafood stew of mussels, squid, scallops and freshwater prawns in coconut curry leaf sauce (RM68).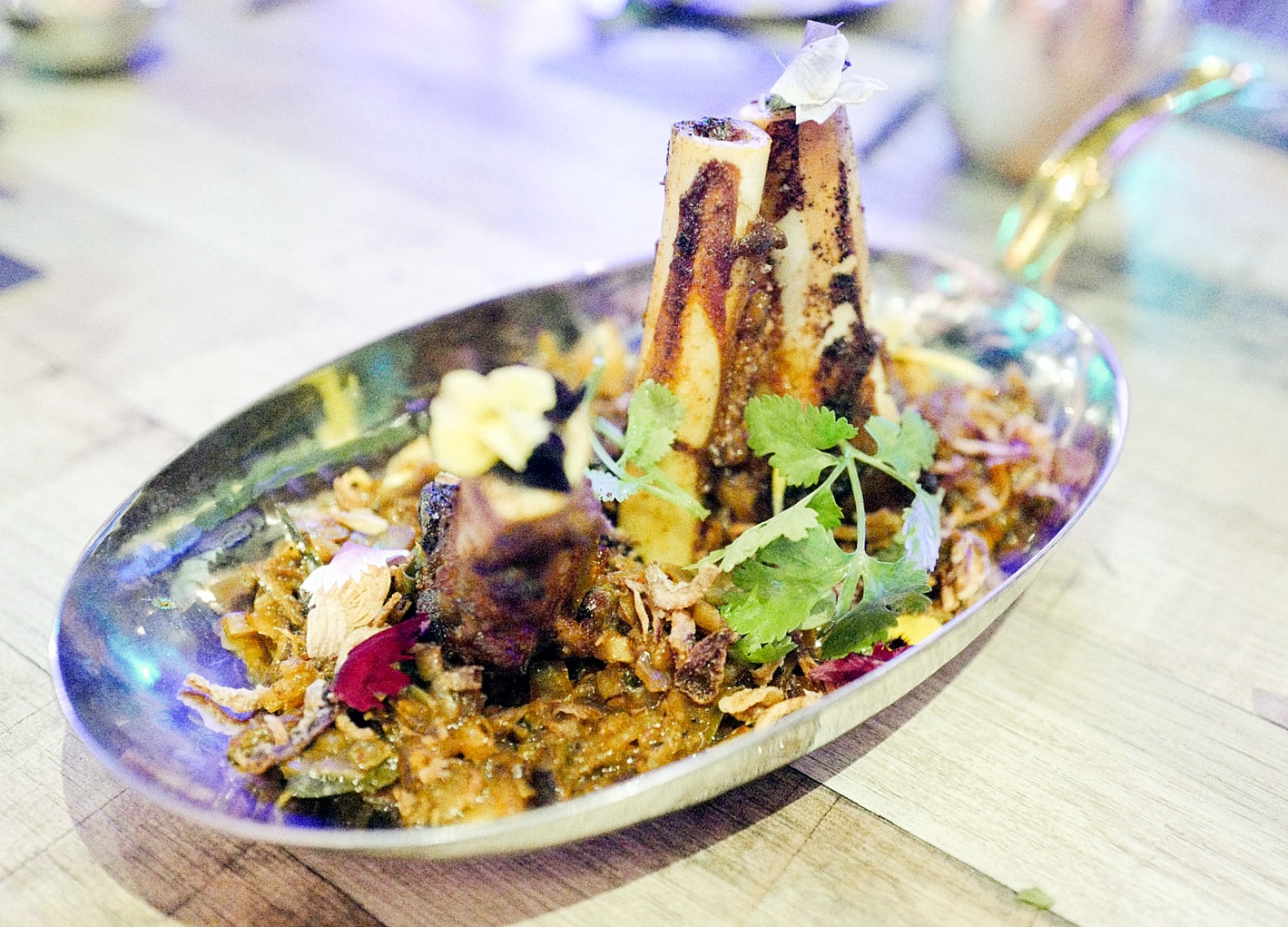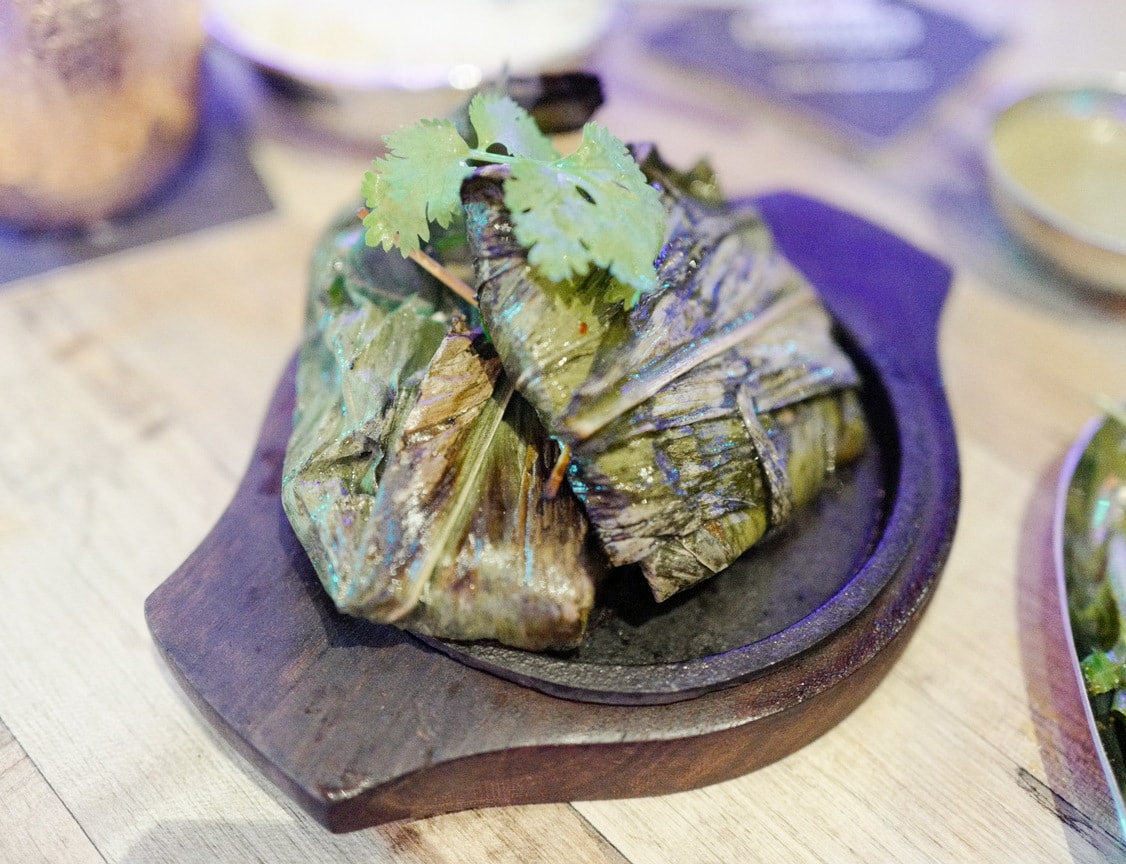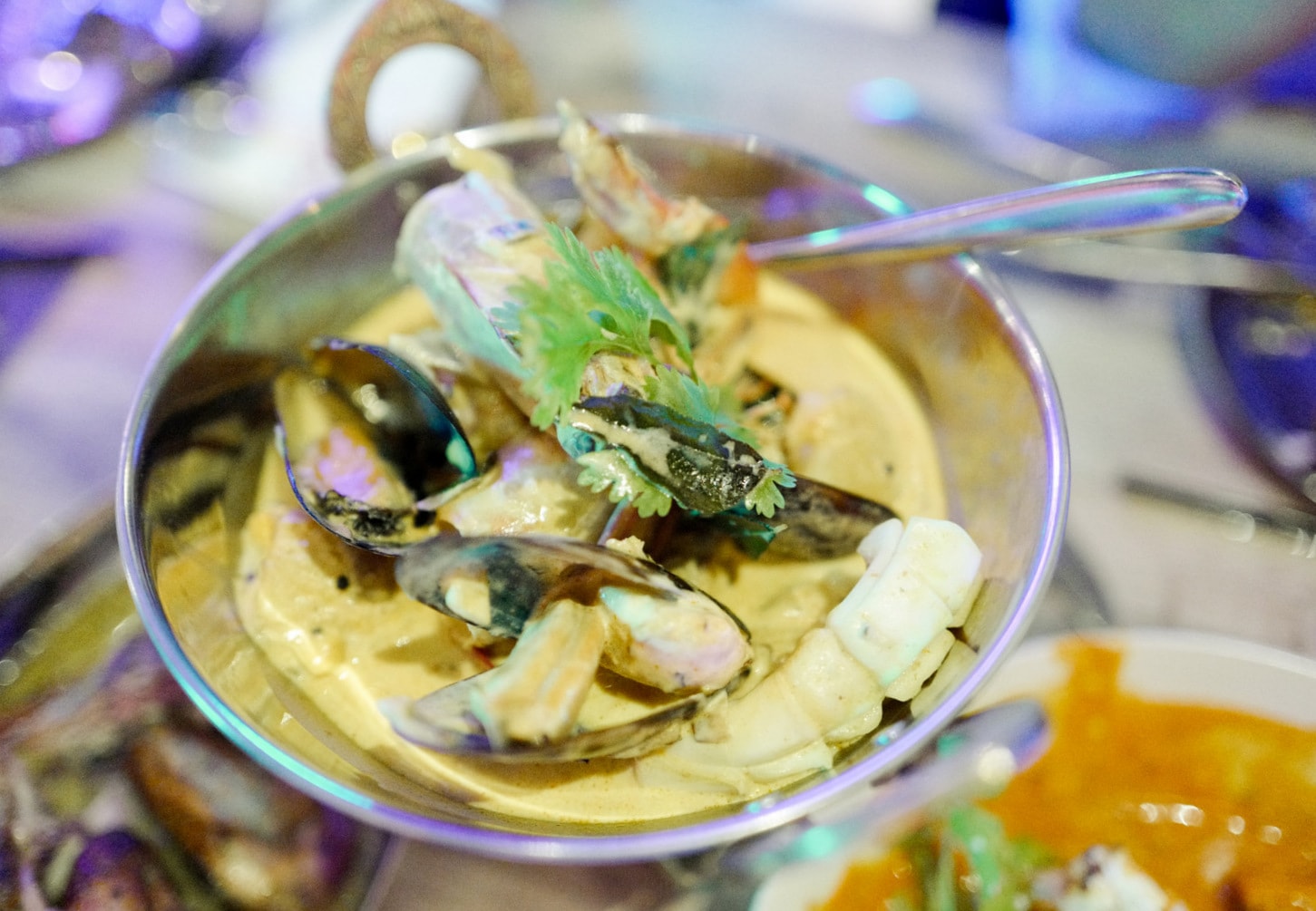 Unfamiliar specialities
Goa introduces a slew of specialities that might not be familiar to those of us who've not, for example, trod the beach of Chowpatty in Mumbai, whose roasted corn informs this restaurant's lip-smacking rendition, coupled with chilli lime salt and herbed cheese dip (RM15). An ideal starter after snacking on the complimentary appetiser of fire-roasted peppery papadum with a mix of mung lentils and peanut salsa.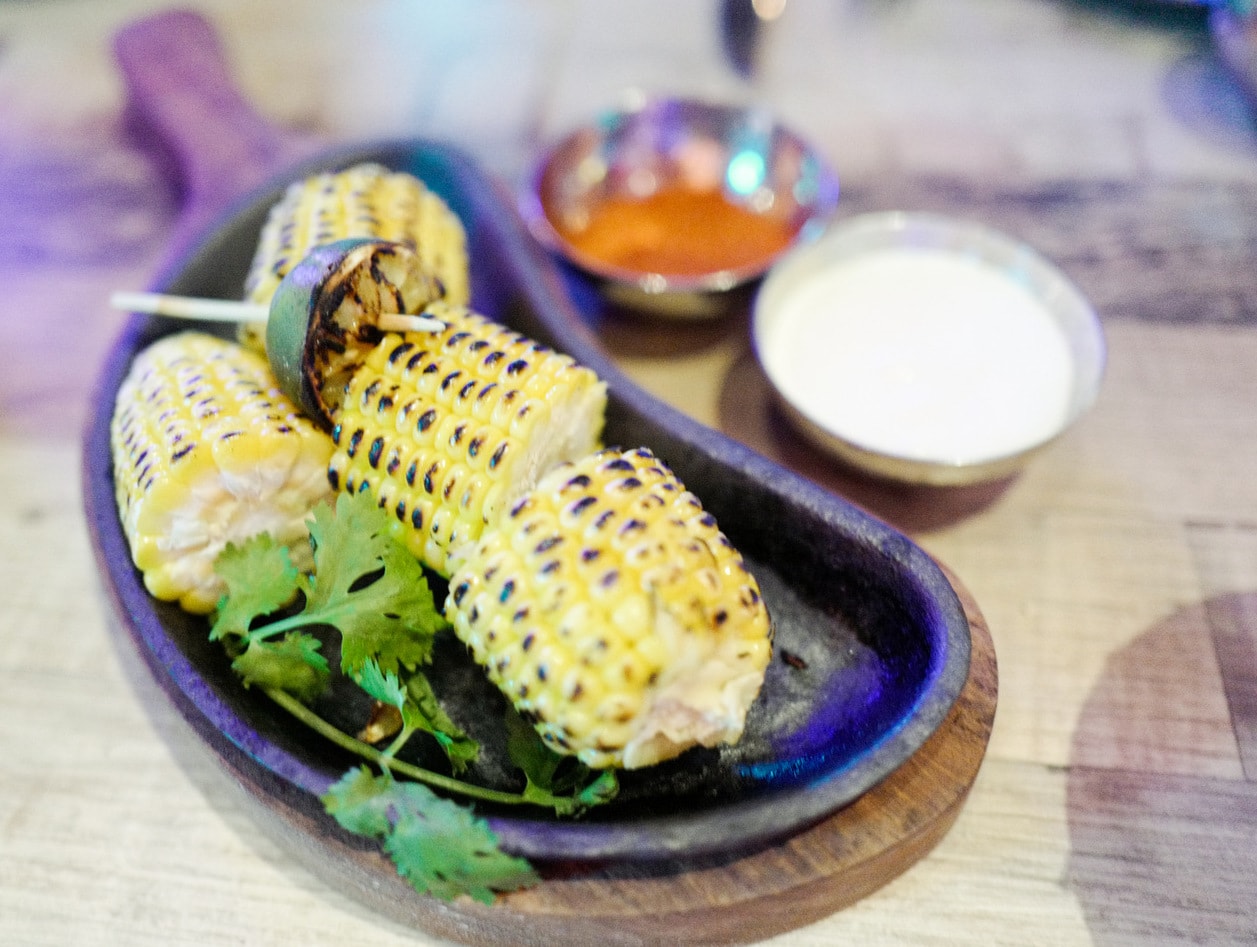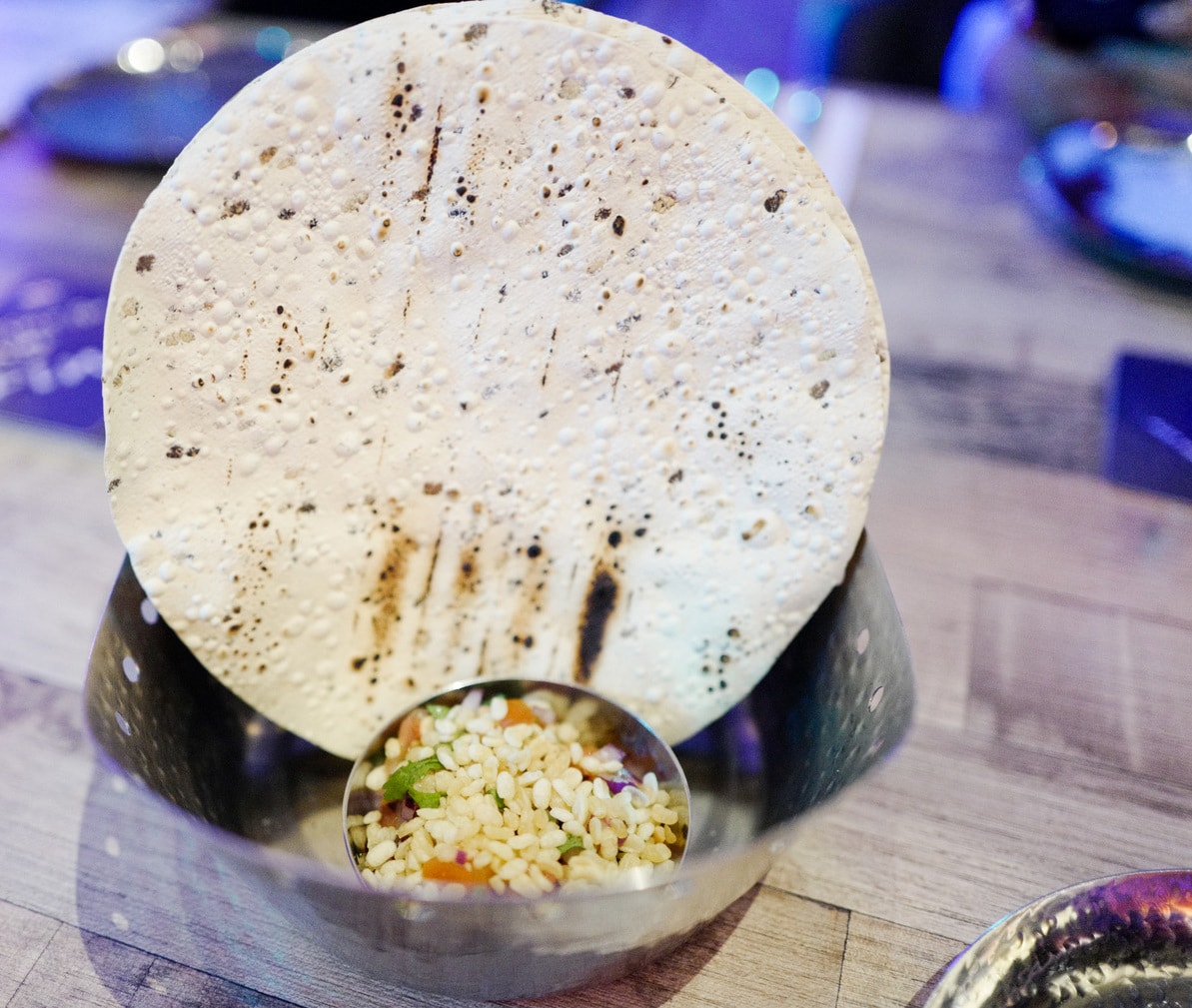 Mantou and soft-shell crab might not be typically associated with Indian cuisine, but Sapna assures us that an authentic adherence to tradition underpins the steamed buns stuffed with slow-cooked mutton floss, fried shallots and coriander (RM26) and the crabs crusted in semolina, a nod to the cooking style of the city of Karwar (RM38). And whenever Goa does make a nod to what conventional customers might crave, it does so with an Indian twist that makes an intelligently integrated difference – a heap of nachos comes layered with paneer and peanuts for new dimensions of deliciousness (RM26).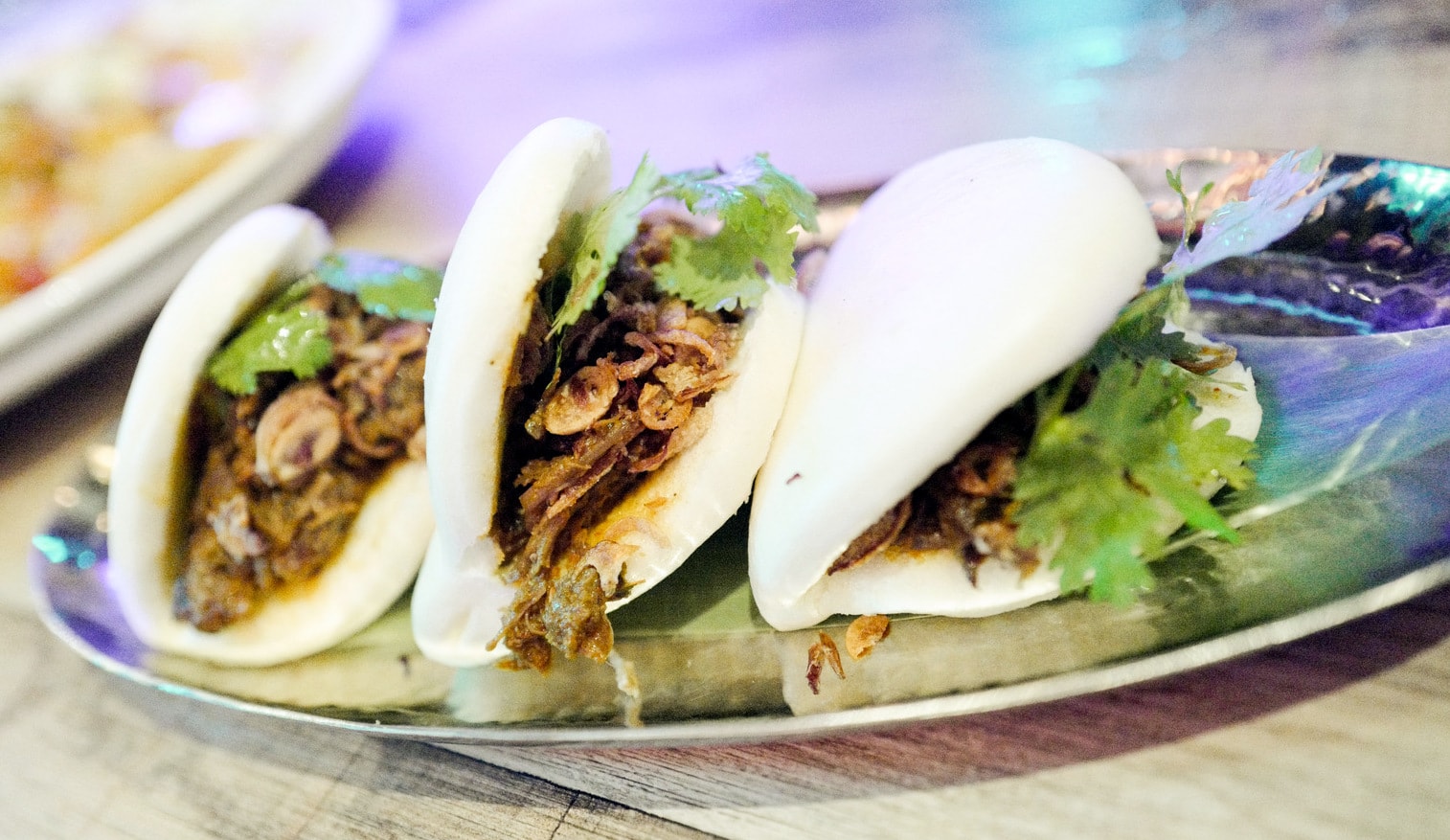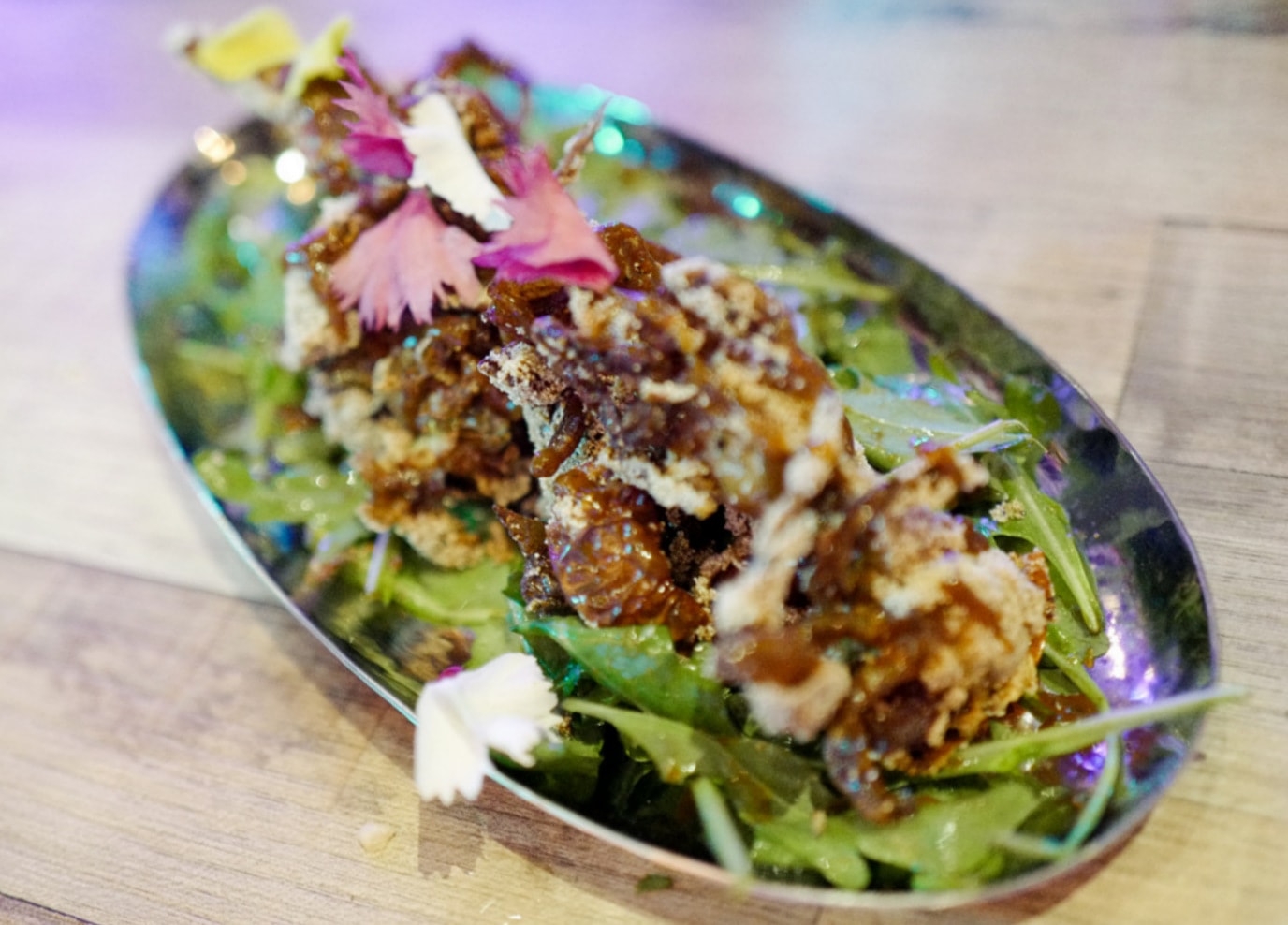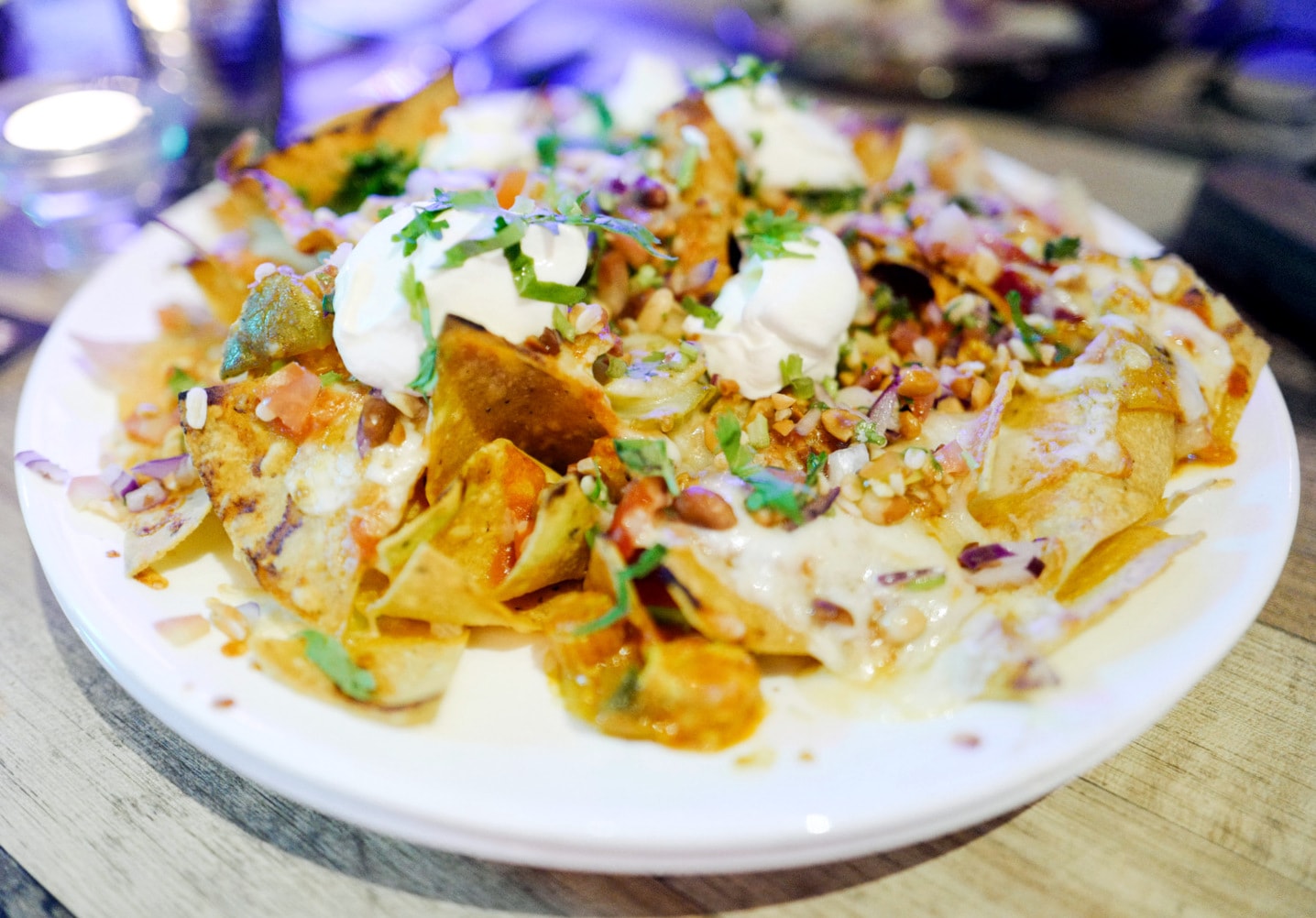 Through it all, flavours remain mellow but buoyant with subtleties, lingering beautifully on both the taste buds and in the memory – the mix of spices here pleasures instead of punishes the palate, so customers can taste the purity of produce and the freshness of textures in the seafood lover's squid stuffed with minced prawns (RM28), grilled cauliflower with smoked fennel tomato sauce, terrific for vegetarians like Sapna's husband (RM30), and spring chicken in a coriander-spiked cafreal sauce that illustrates the influence of the Portuguese via Africa on Goa (RM38), best lapped up with a choice of ghee, cranberry or pineapple cumin rice (RM9).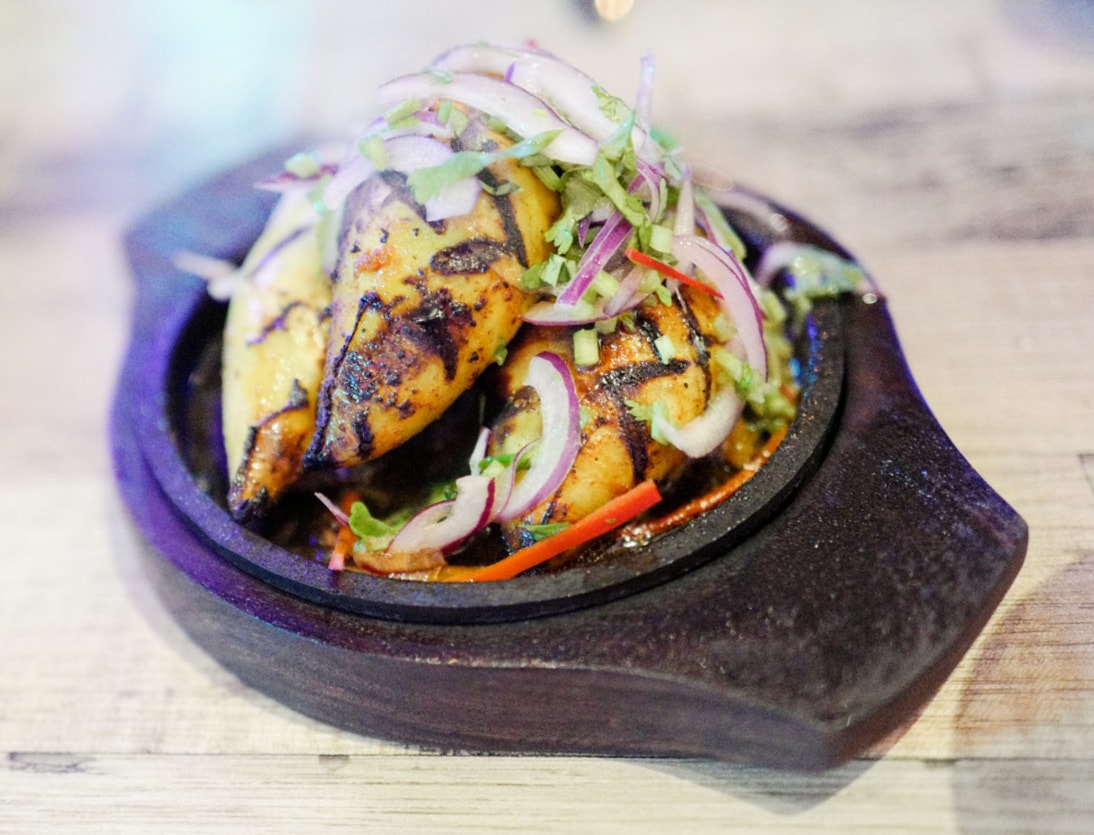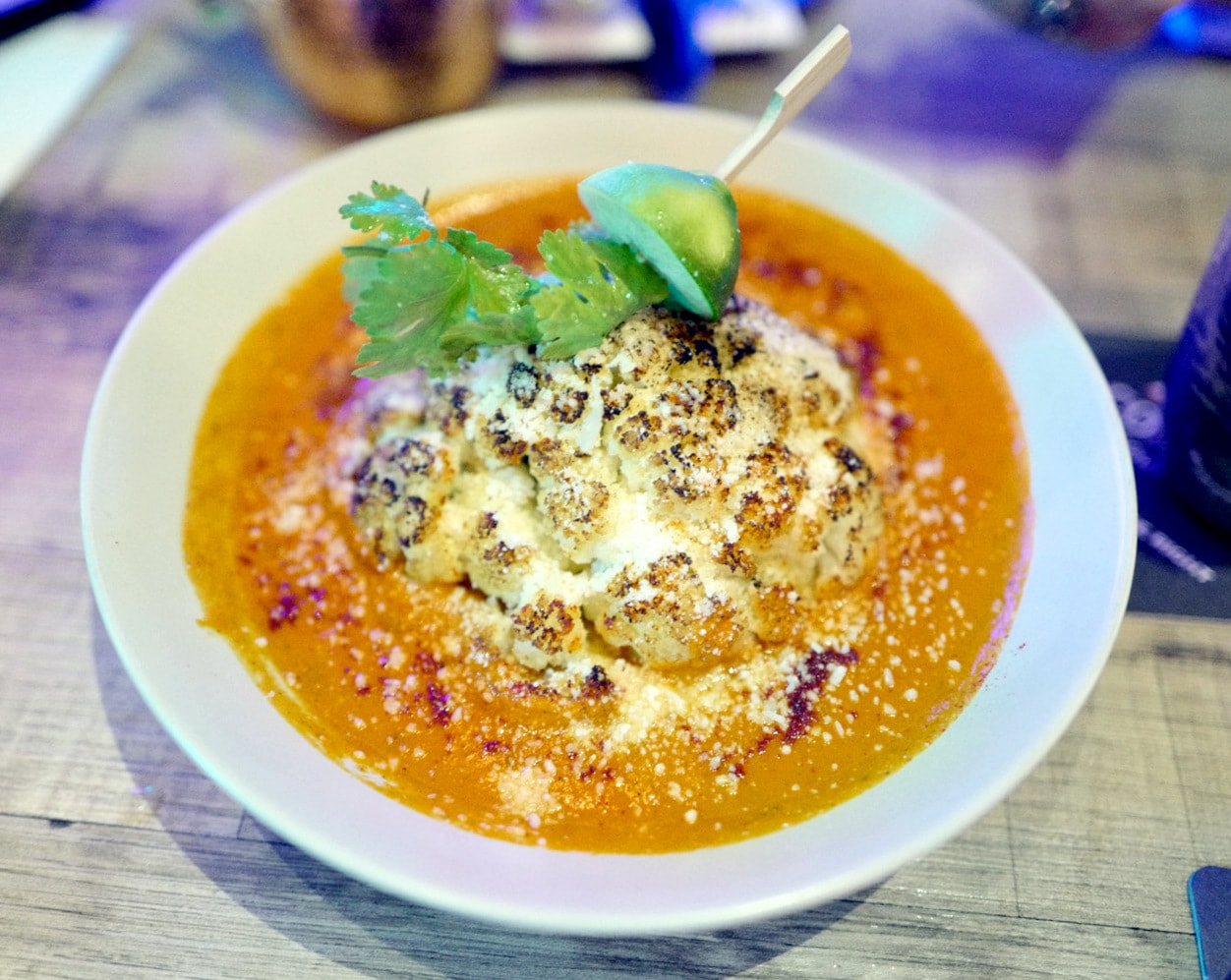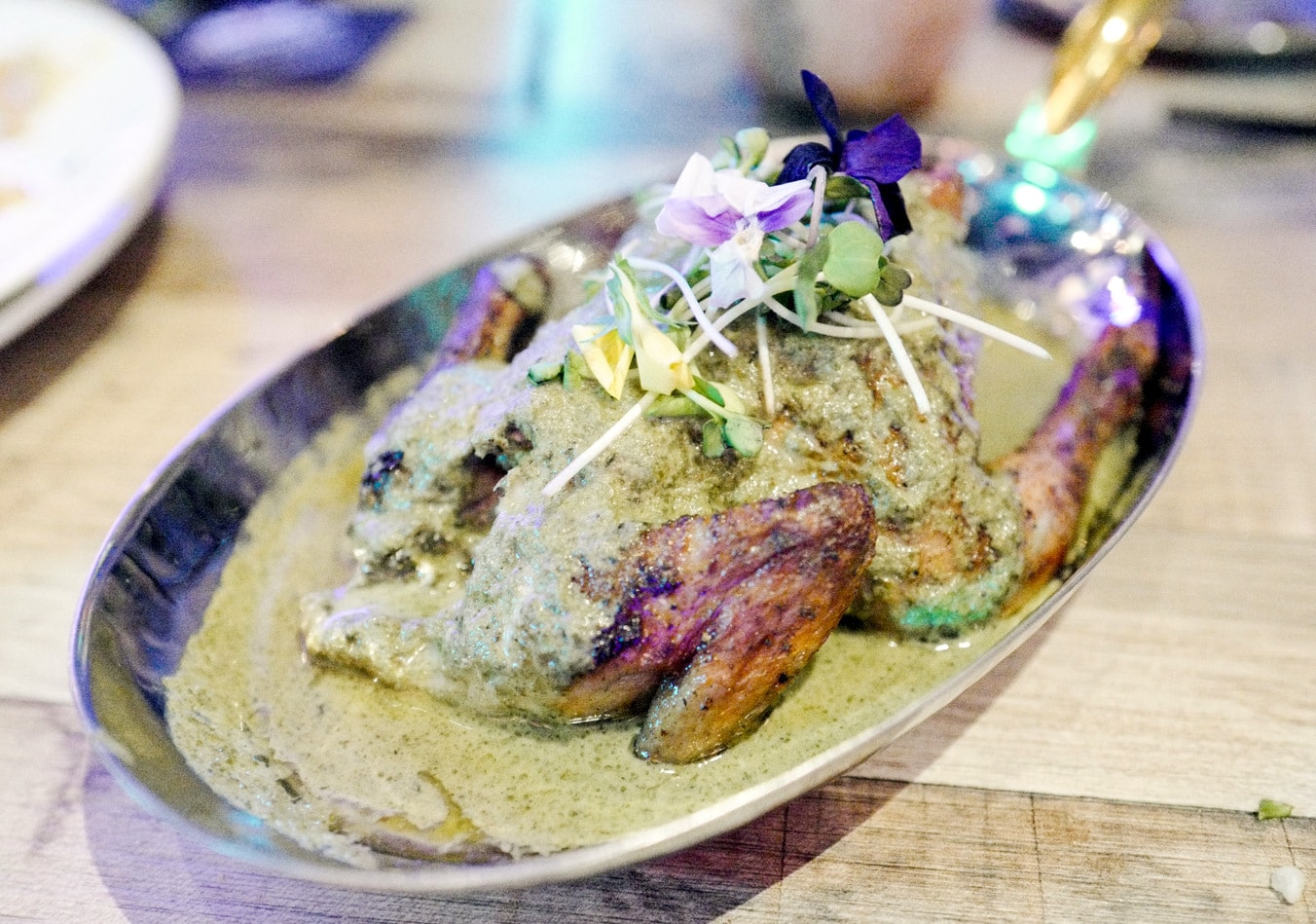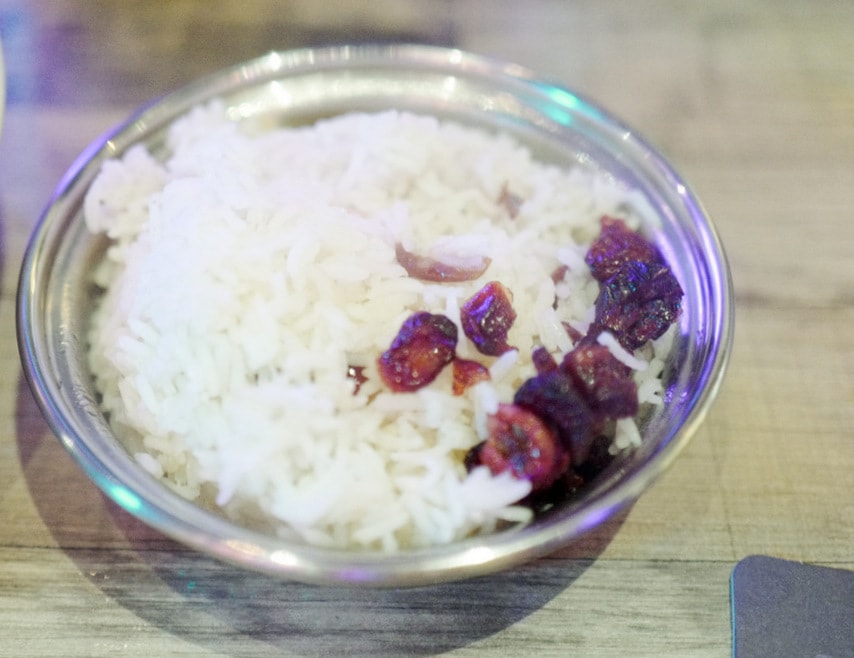 There's still much more to sample, from edamame tossed with garlic and nigella seeds to lamb shank slow-cooked with apricots, but your entire table will probably be beyond satiated by now, so finish with Goa's house-made ice cream in varieties like mango, rose, candied peanut and caramel (RM16).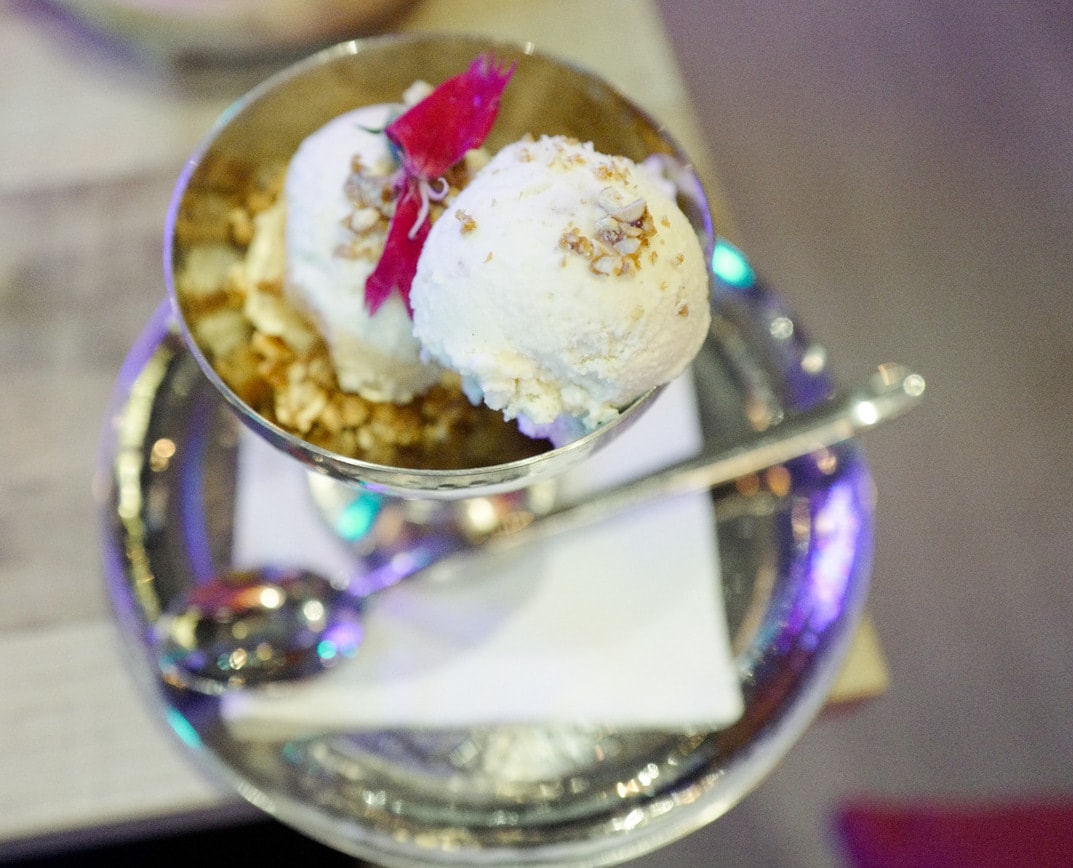 Drinks
Soul Society's mixologists have crafted an impressive oeuvre of no fewer than seventeen Indian-inflected cocktails, martinis and margaritas to complement the food, thoughtfully rounding out the Goa experience. You'll find fun potions with pretty and playful flourishes, including some served in copper mugs and glasses sourced from India. It's impossible to resist anything named Ass Whupping Chai Masala (nicely spiced) or Rootin Tootin (with ginger syrup and turmeric honey). Other expertly balanced cocktails come blended with elements like cardamom, cumin seeds, kokum, and star anise – you'll even discover a delectable amalgamation of absinthe with cinnamon, fennel and cloves in the cheekily named Hallucinate (RM38). Who says we can't have nice things? Many thanks to the Goa team for having us here.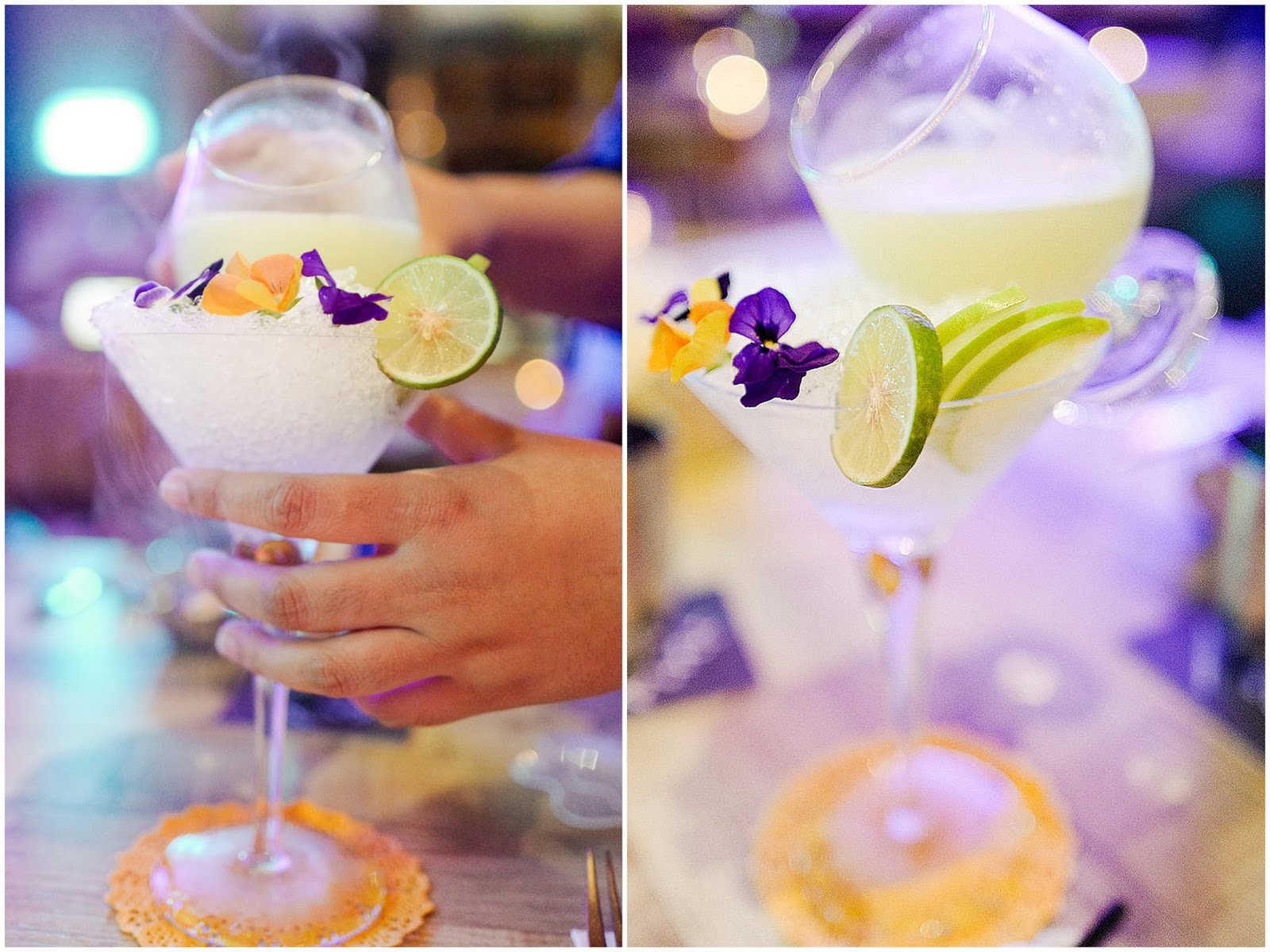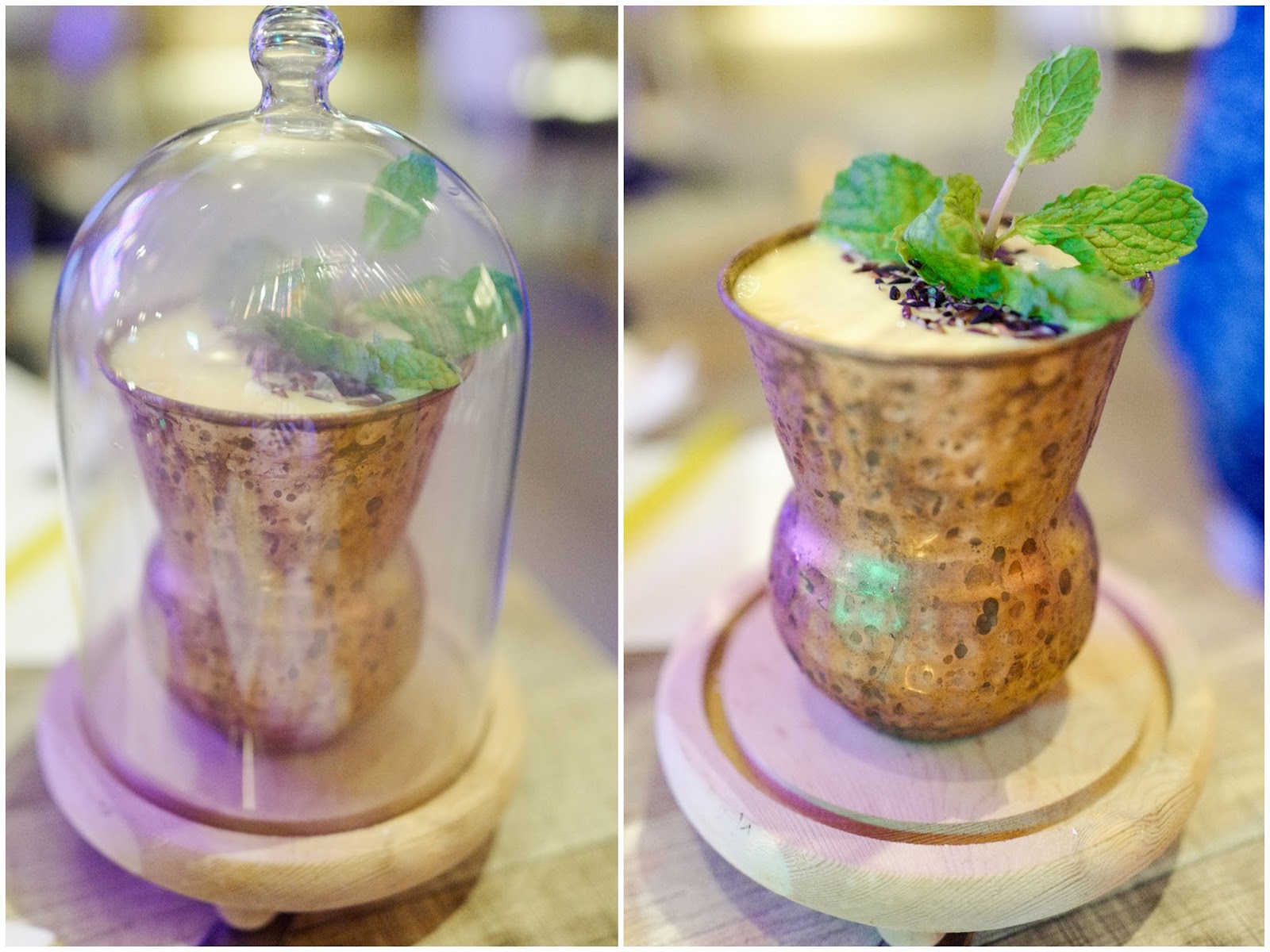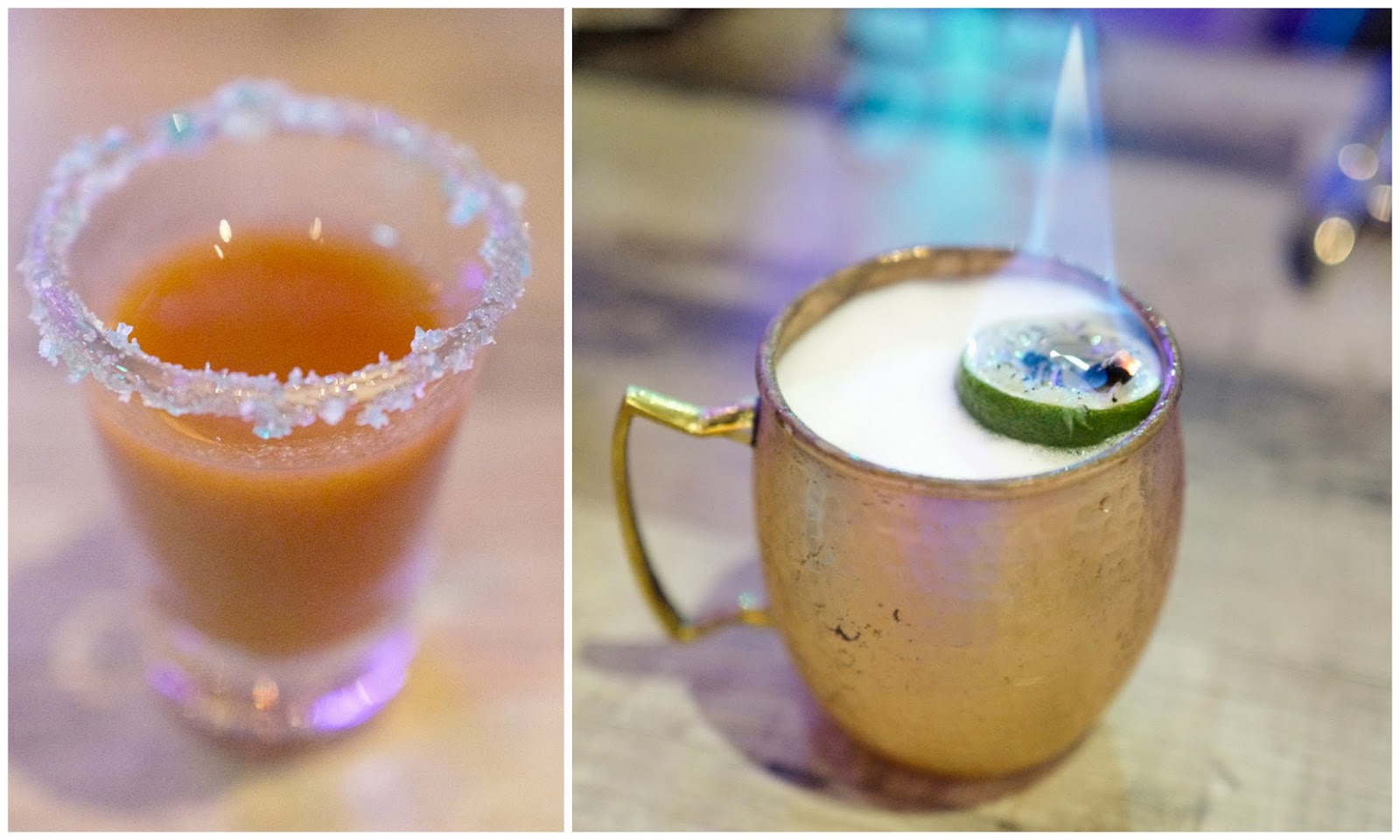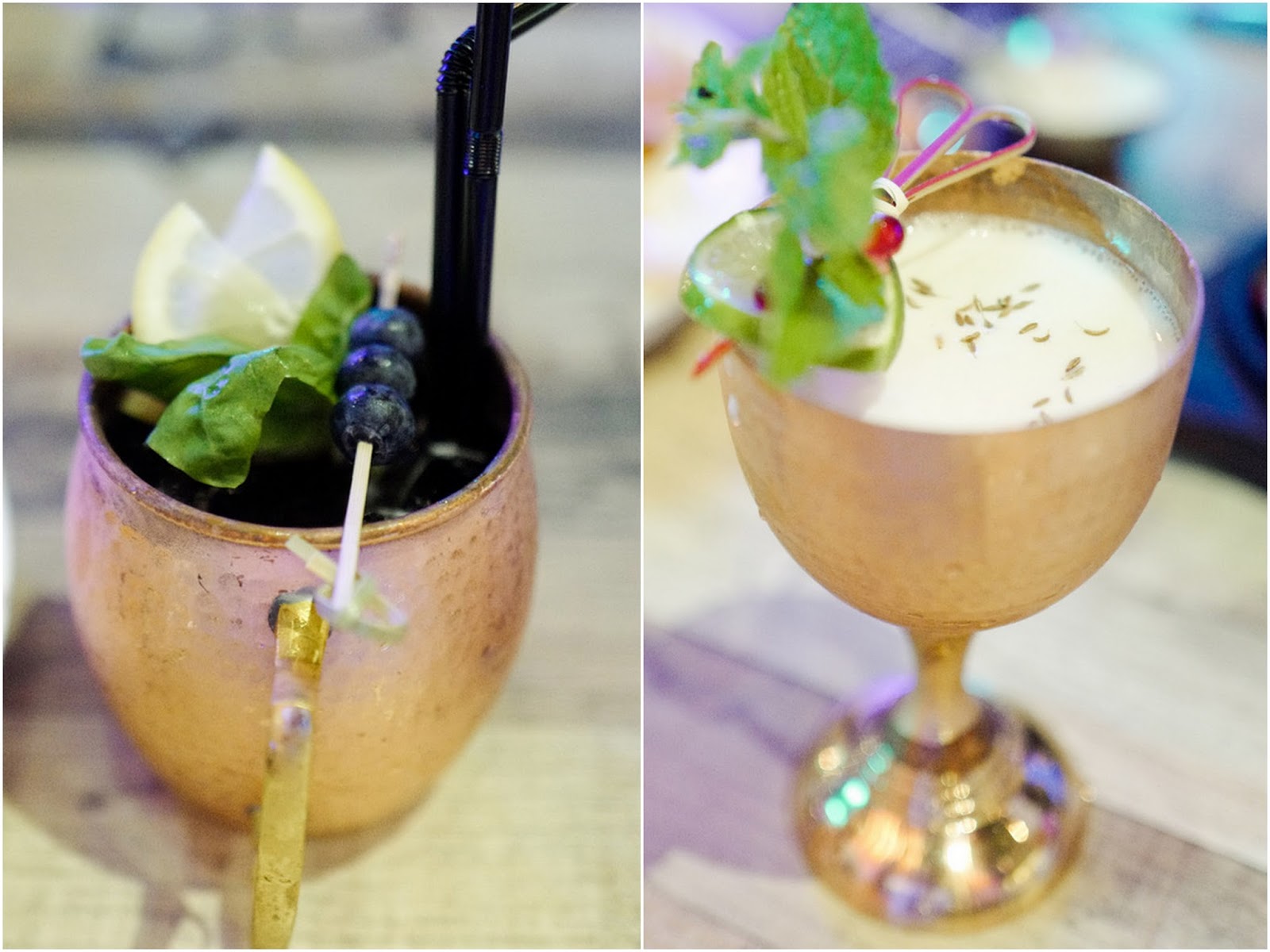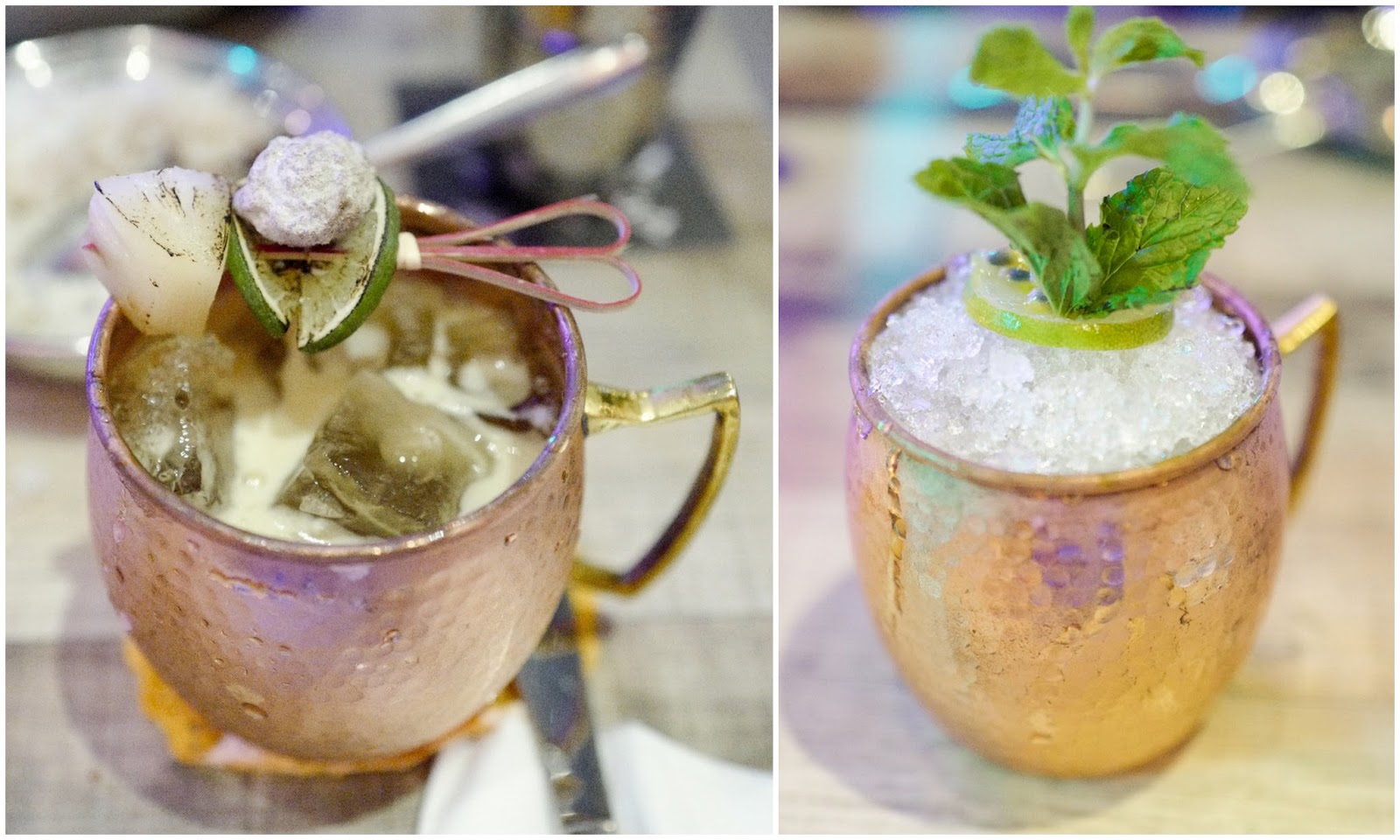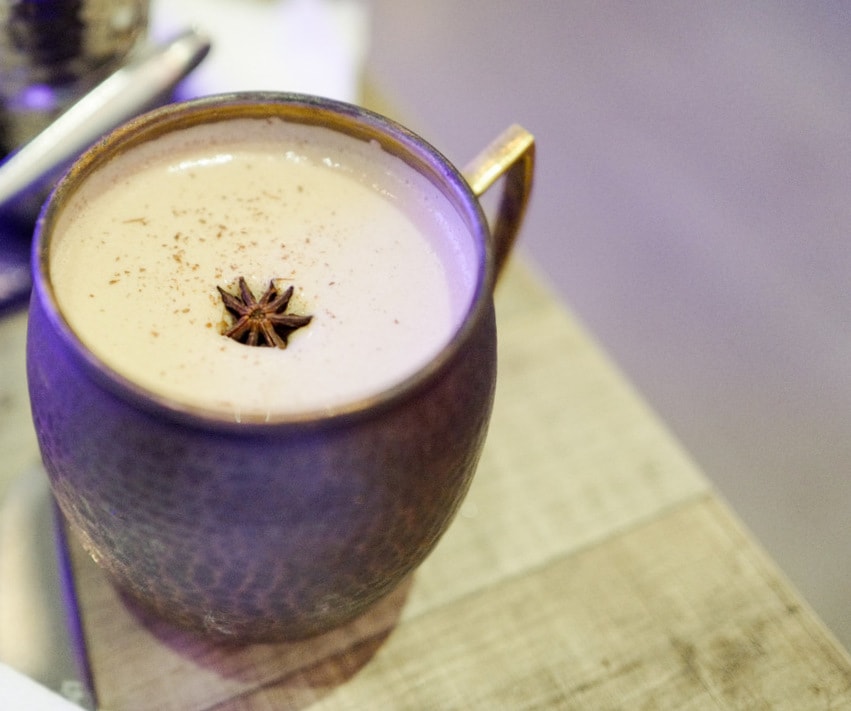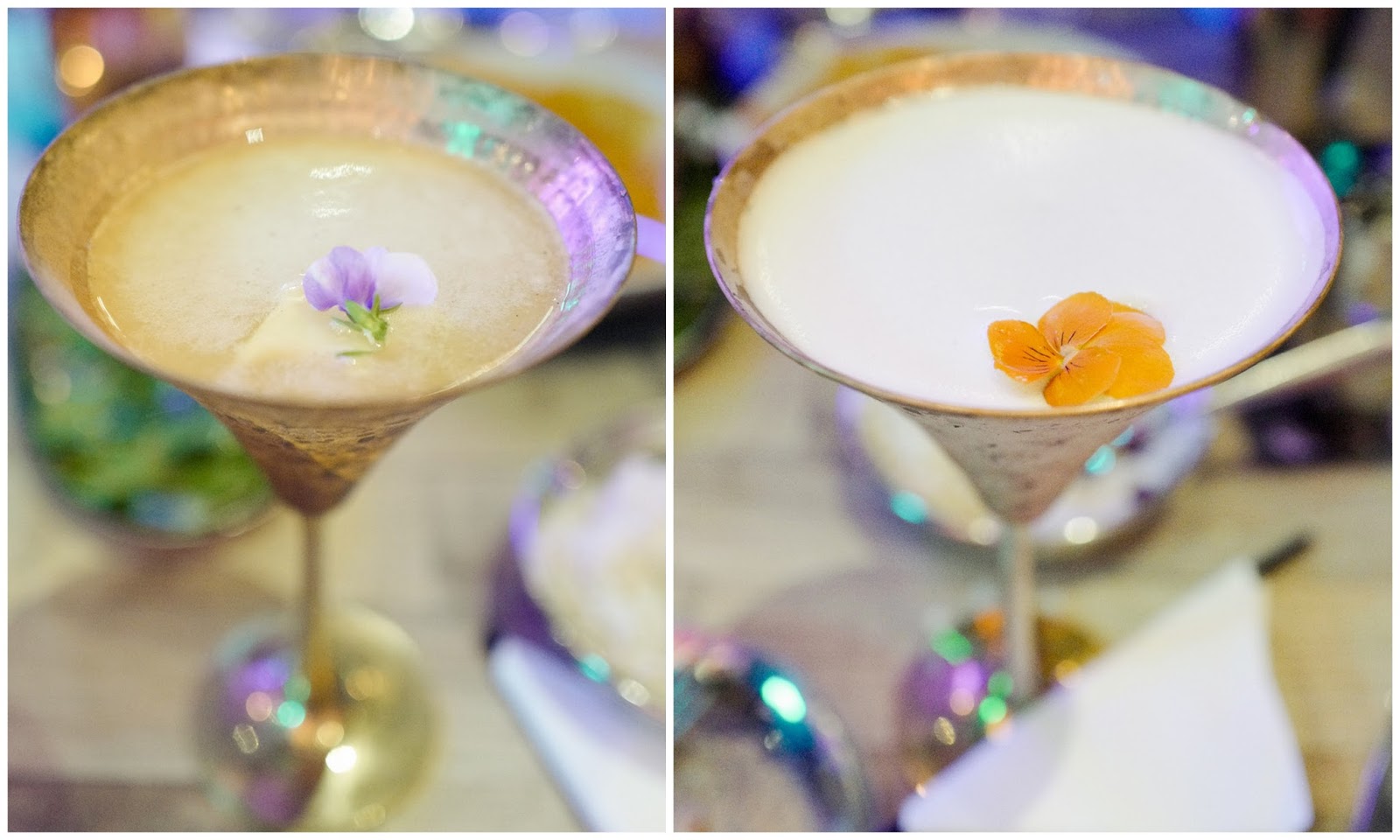 Location & Details
Address: 1, Jalan Ceylon, Off Changkat Bukit Bintang, Kuala Lumpur.
Tel: +6017-786-7611
Hours: Open daily.
Find: View directory for Goa by Hubba here.
Related Topics