Tujoh at PJ Section 17: New Menu
Sean Yoong
October 16, 2017
LIKE 'EATDRINK' ON FACEBOOK
Share This Post :
This review is brought to you in part by Tujoh. 
One of Section 17's most popular new eateries of 2017, Tujoh has become a magnet for its laid-back neighbourhood charm and unmistakably distinctive setting with a skylight centrepiece. If you've visited this year for brunch, it's time to return for dinner – Tujoh's new chef Iman has introduced a new menu this month that's fuelled by thoughtful touches and tempting twists.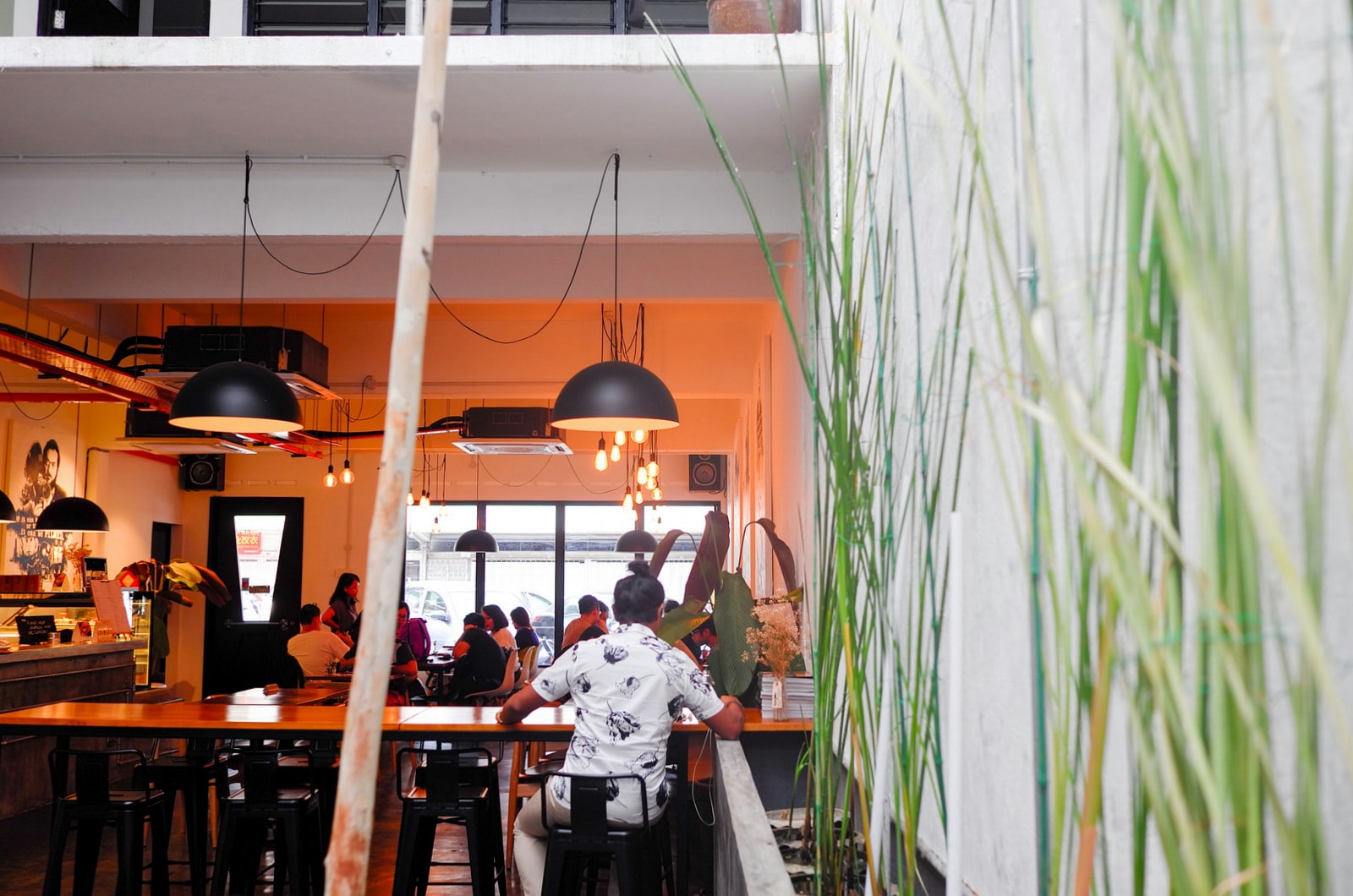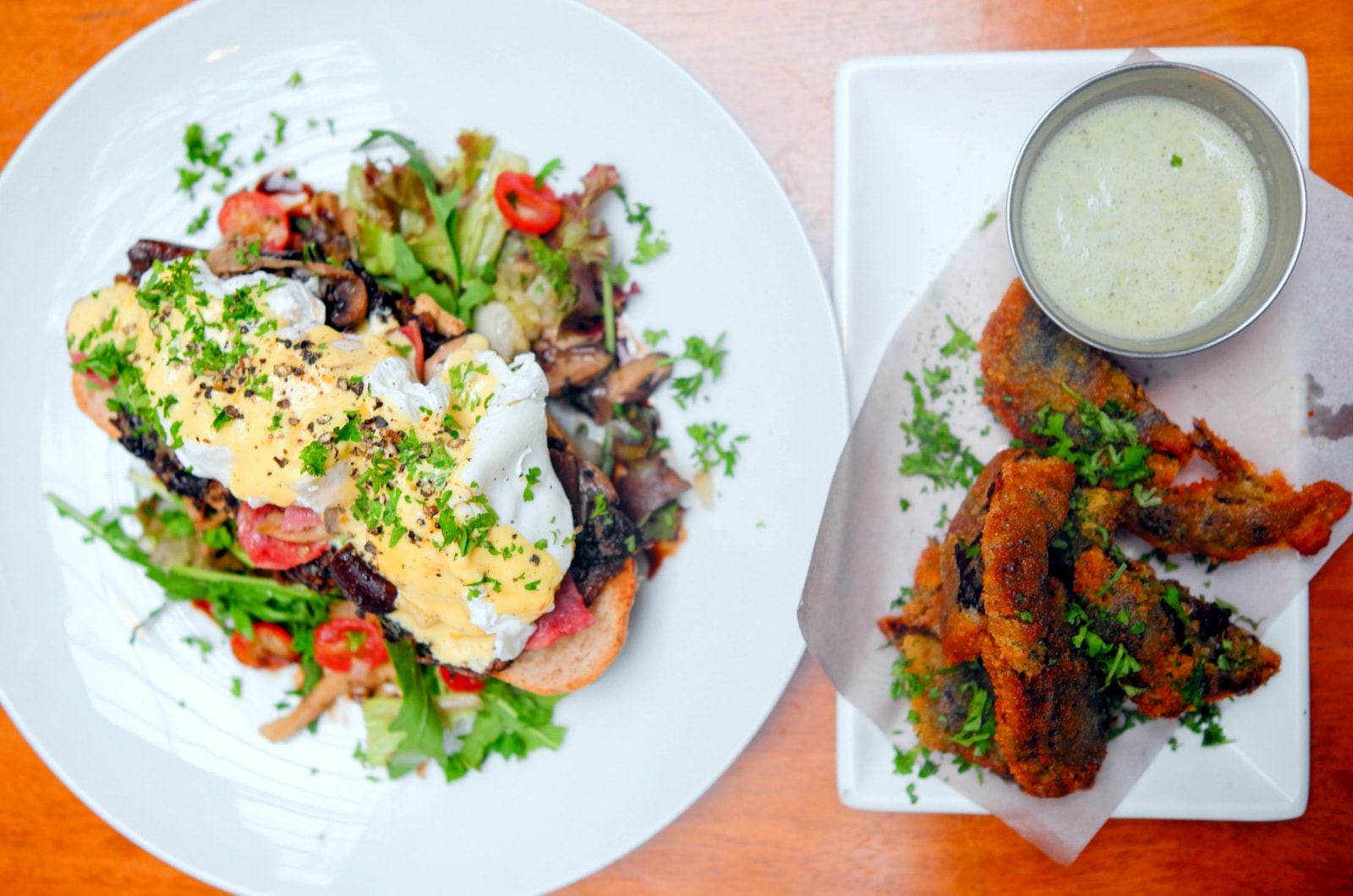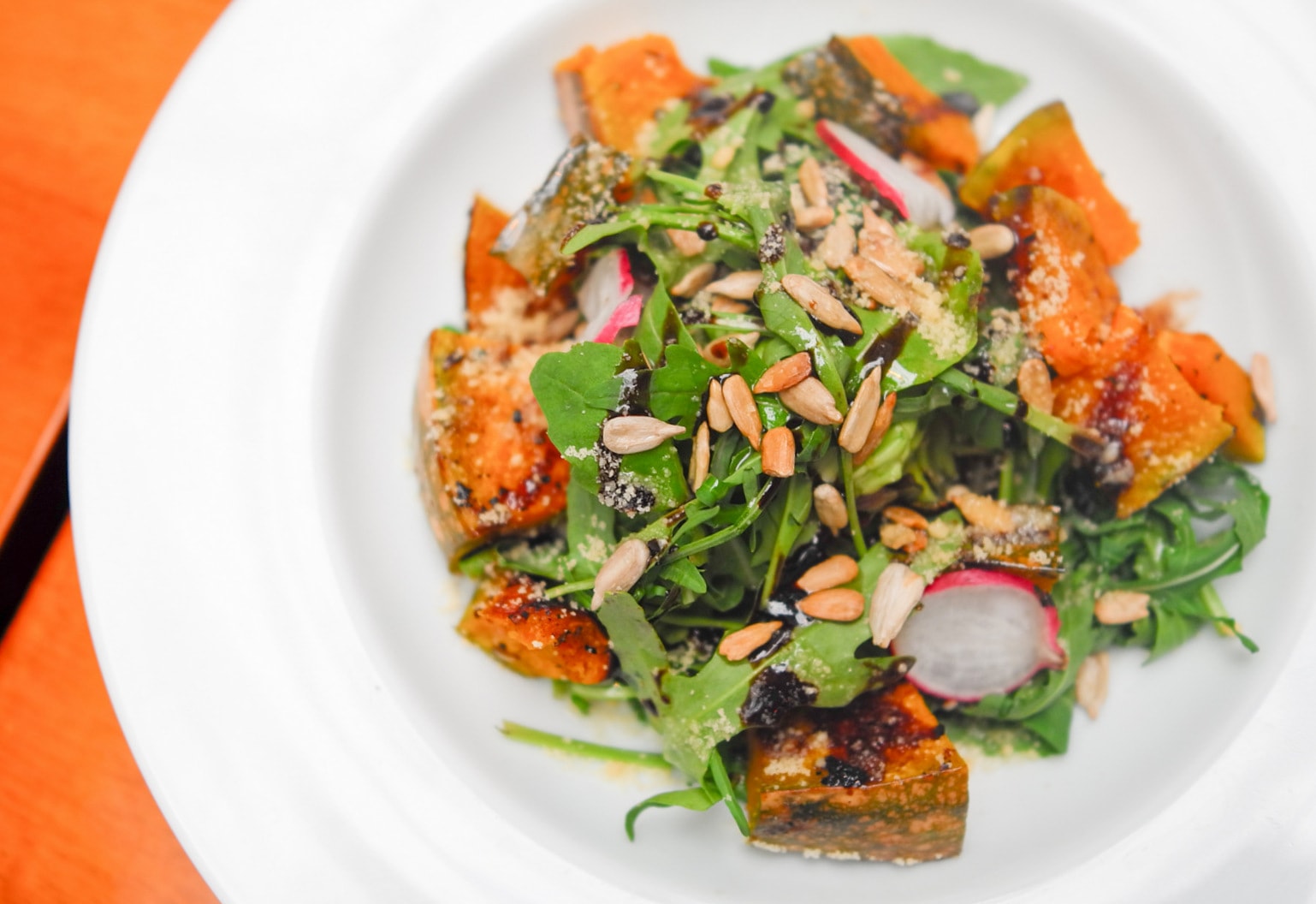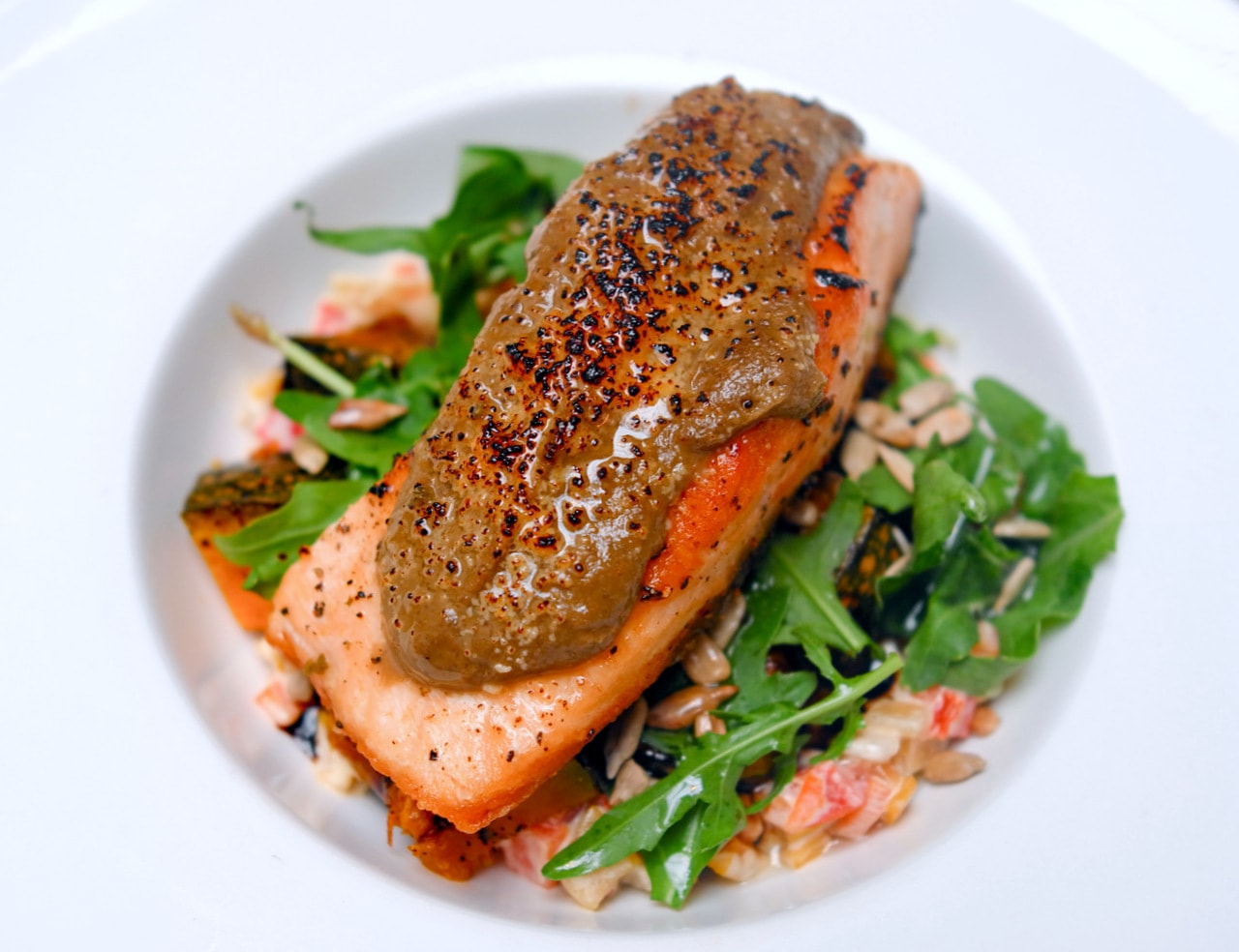 Italian delight
The Italian selection might best represent Tujoh's evolution from a basic cafe to an ambitious restaurant – the kitchen works with fresh, wholesome produce as much as possible, making its own potato gnocchi, pillowy-soft and supple, a hot, comfort-food pleasure with beef bacon, mushrooms and cream (RM22).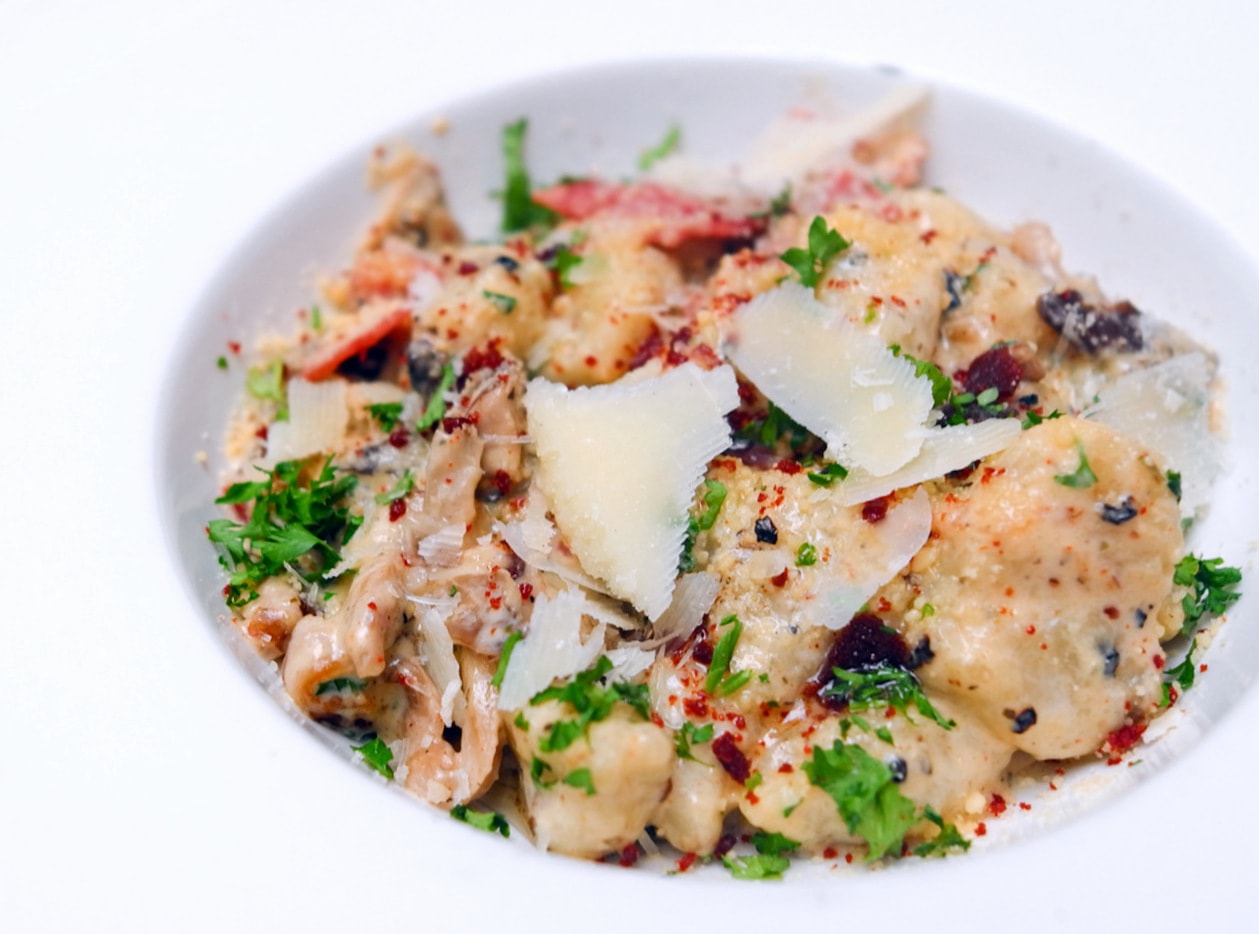 Prices remain reasonable for recipes like these – ravioli is deconstructed for a contemporary remake, layered with seafood for oceanic flavours, made a little earthy with brown butter and blanched cress (RM24), while risotto is piled with beef and tomatoes in pomodoro sauce for a sweet-savoury surprise, enhanced with shaved parmesan and truffle oil (RM28).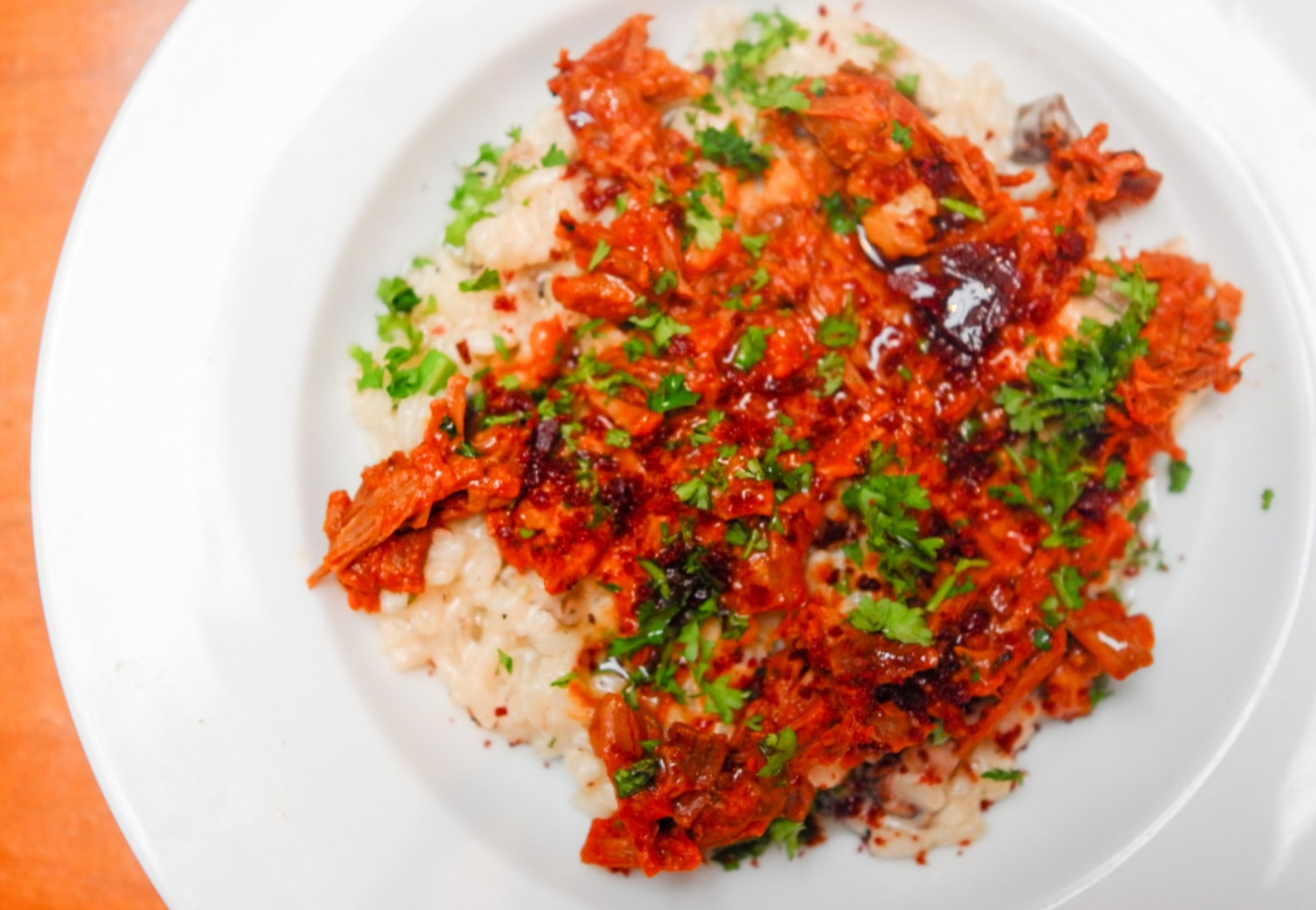 Mains
Main courses make for hearty meals here. While other venues offer all-day brunches, Tujoh does all-day dinners, elaborate and elegantly balanced. A hefty, irreproachably cooked slab of salmon proves to be succulent nourishment, well-partnered with the brininess of a rich black olive duxelle and balsamic reduction, perked up with creamy ratatouille (RM28).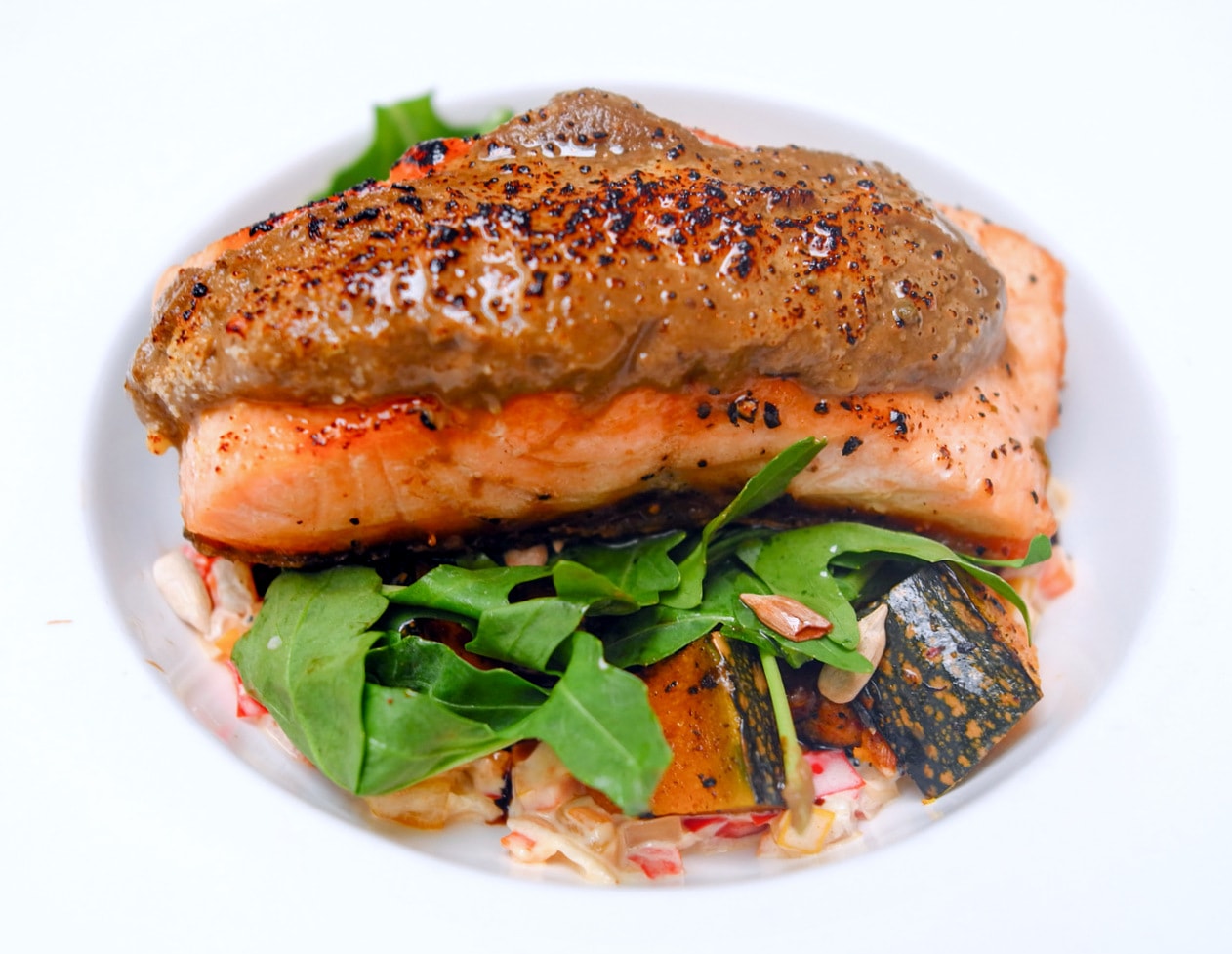 The Australian rib-eye emerges with intriguing accompaniments, most notably a dark chocolate demi glace that adds a different dimension to the meat, juxtaposed against the additional natural sweetness of a carrot and potato puree, plus plenty of vegetables for a filling platter (RM39). Other options include braised lamb and fried chicken dishes that both sound tasty.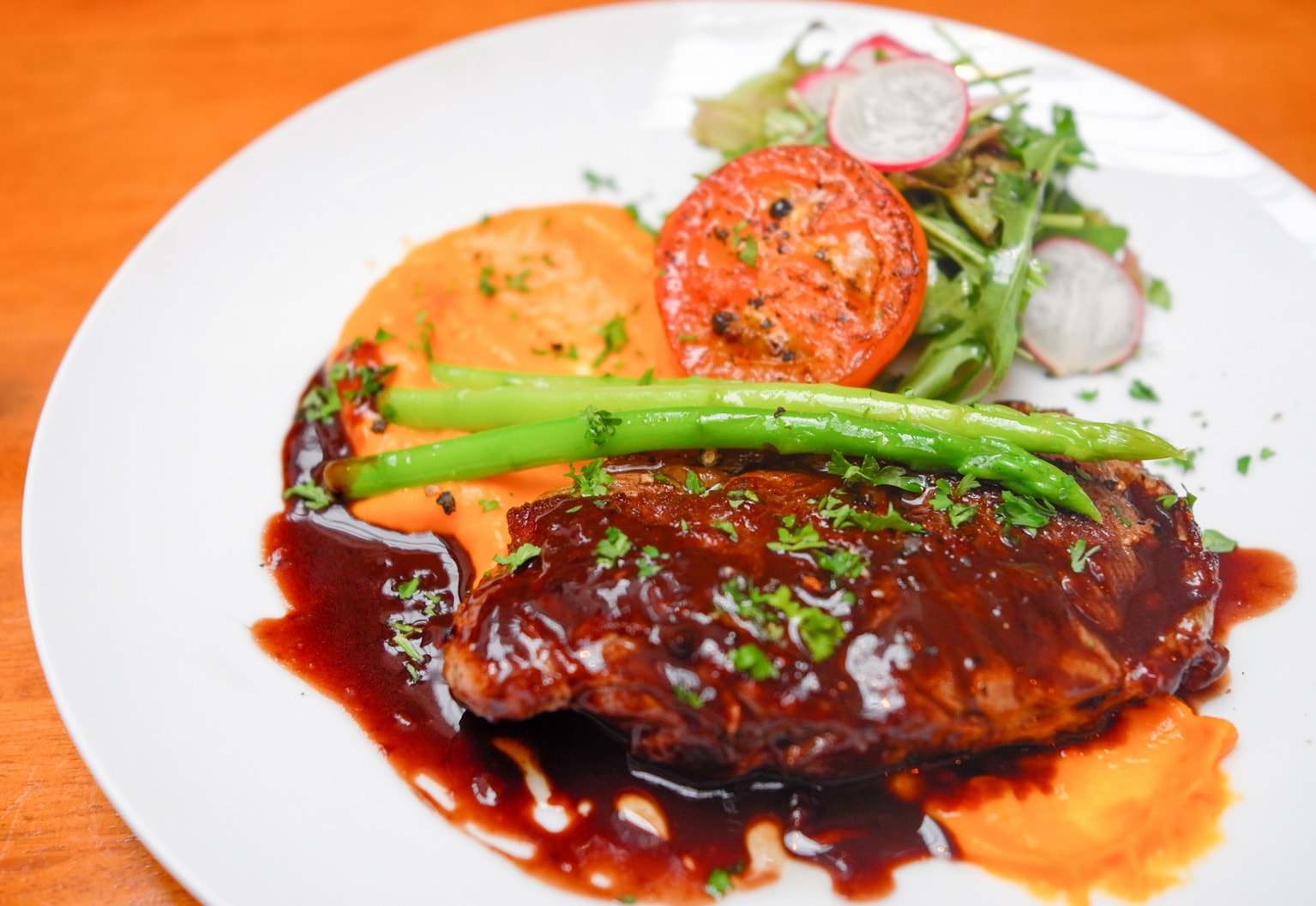 Light snacks
Salads, soups and snacks come recommended for lighter eaters – we like the slow-roasted pumpkin, mingling with sunflower seeds and rocket leaves in balsamic syrup for a fuss-free, meatless-Monday possibility (RM18). The seafood chowder could also easily stand on its own for lunch, brimming with prawns, clams and fish chunks in a thick corn-and-lentil puree (RM20).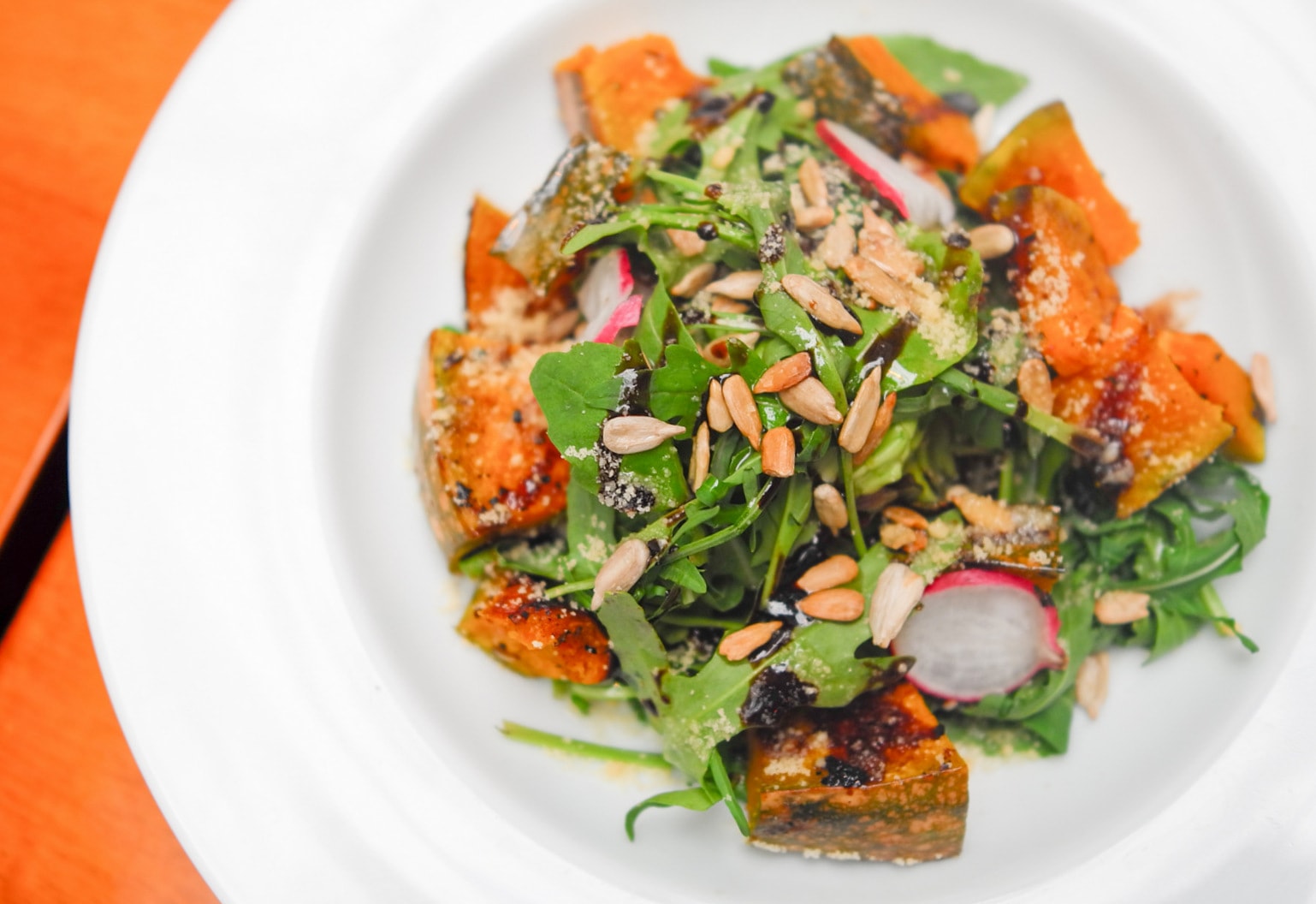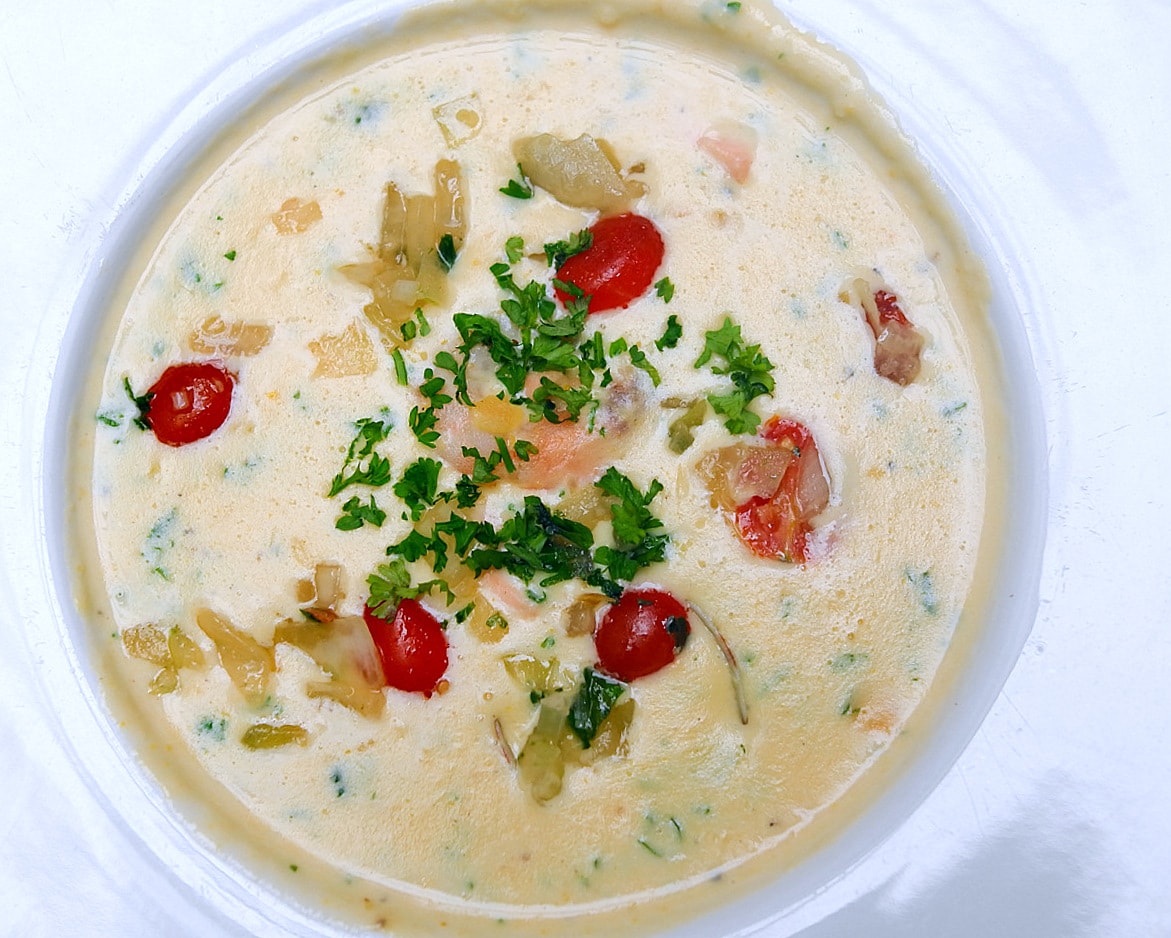 And for customers hunting for unique options, the coffee-dusted soft shell crab could prove irresistible, with subtly extra depth in flavour, good to nibble on its own even without the minty yogurt sauce on the side (RM19).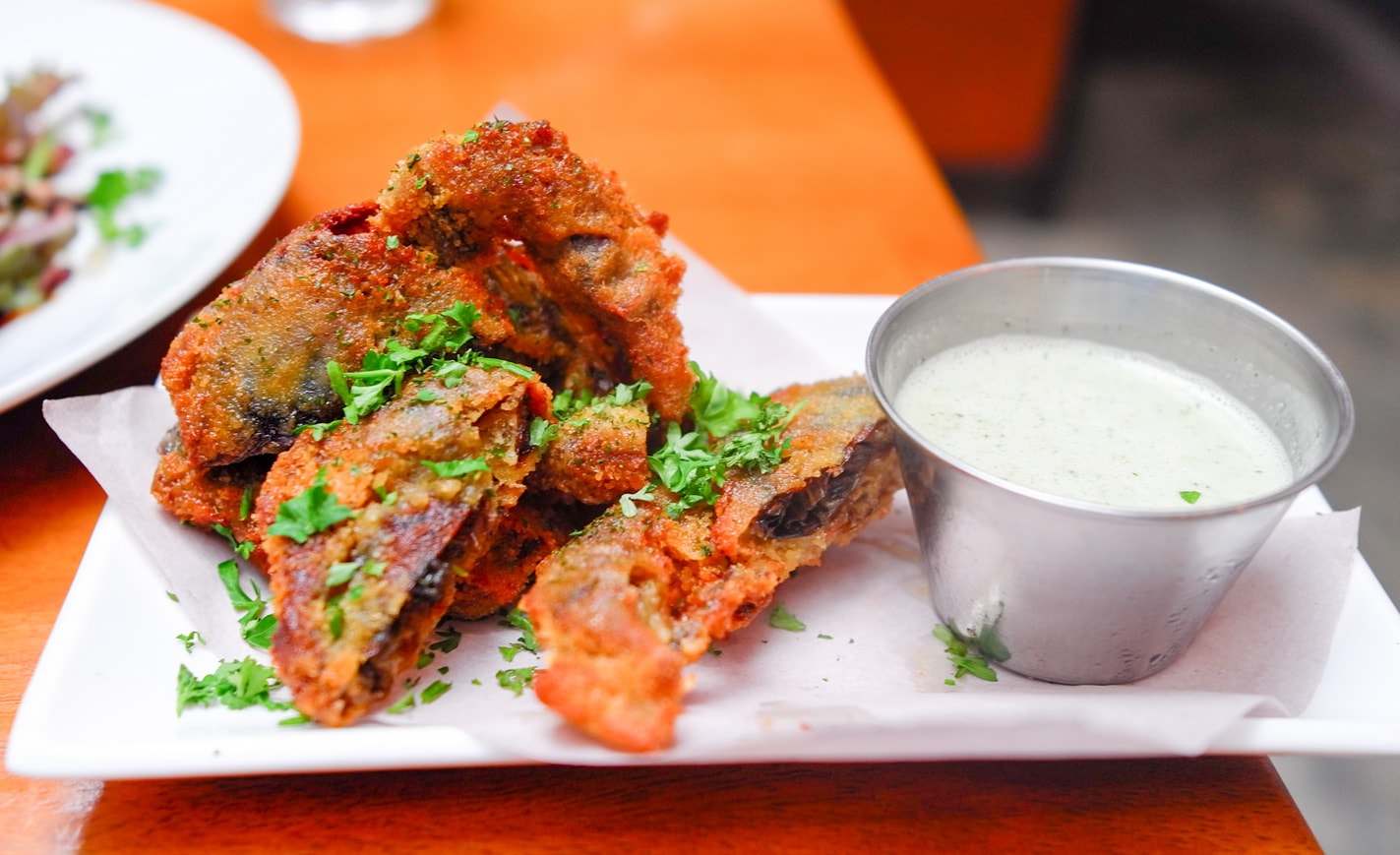 Brunch selection
Brunch is still a firm attraction, of course, offered everyday through 5pm. Servings are substantial, from the Portobello Benedict (RM22; cider-poached eggs with wild portobello, beef bacon and hollandaise sauce on farmer's bread) to the super-fluffy whipped Spanish omelette with sauteed mushrooms, bell pepper ragout and parmesan croutons in a hot pan (RM18) and salted salmon mousse with buttered baby asparagus on toast with a sunny-side-up (RM22).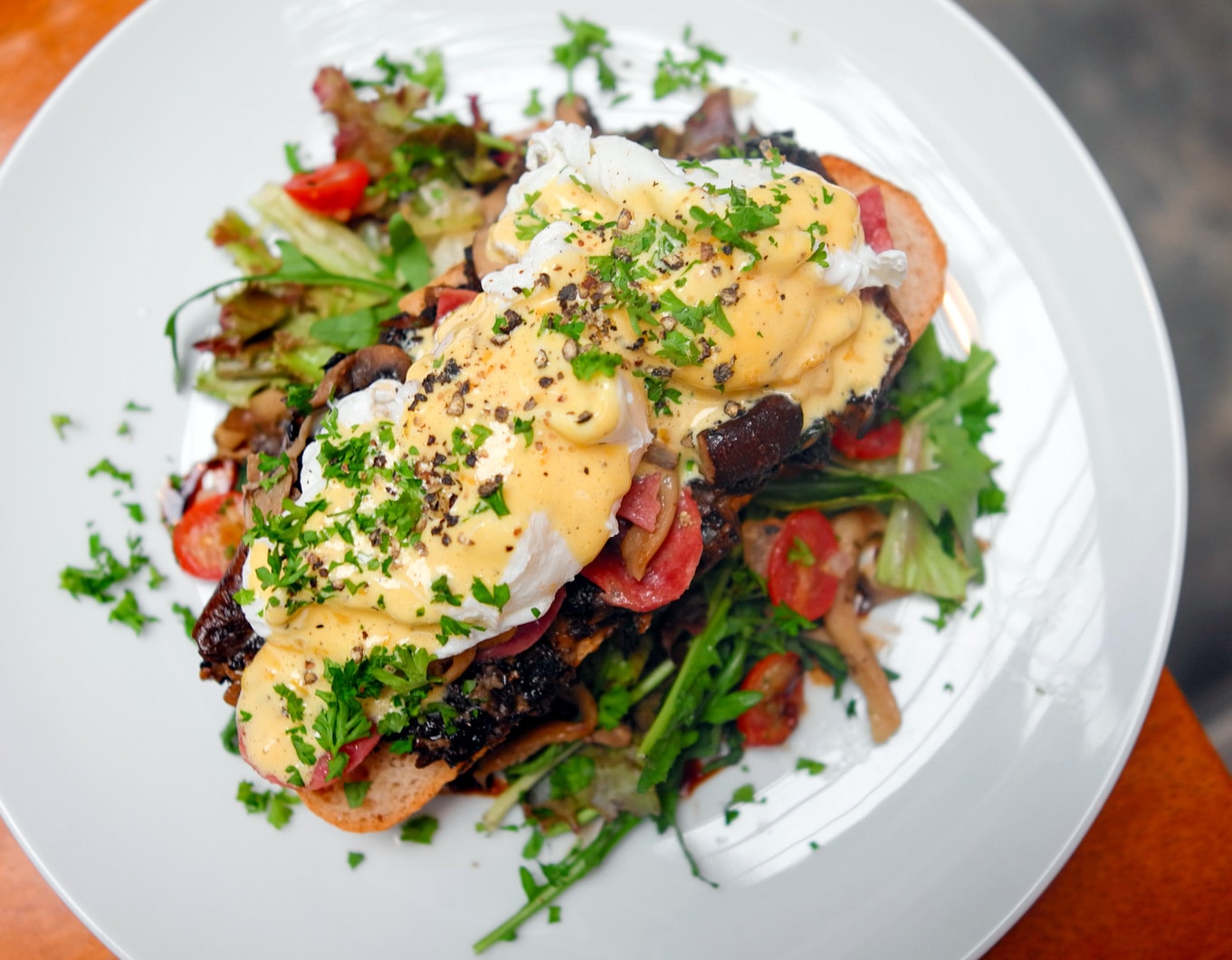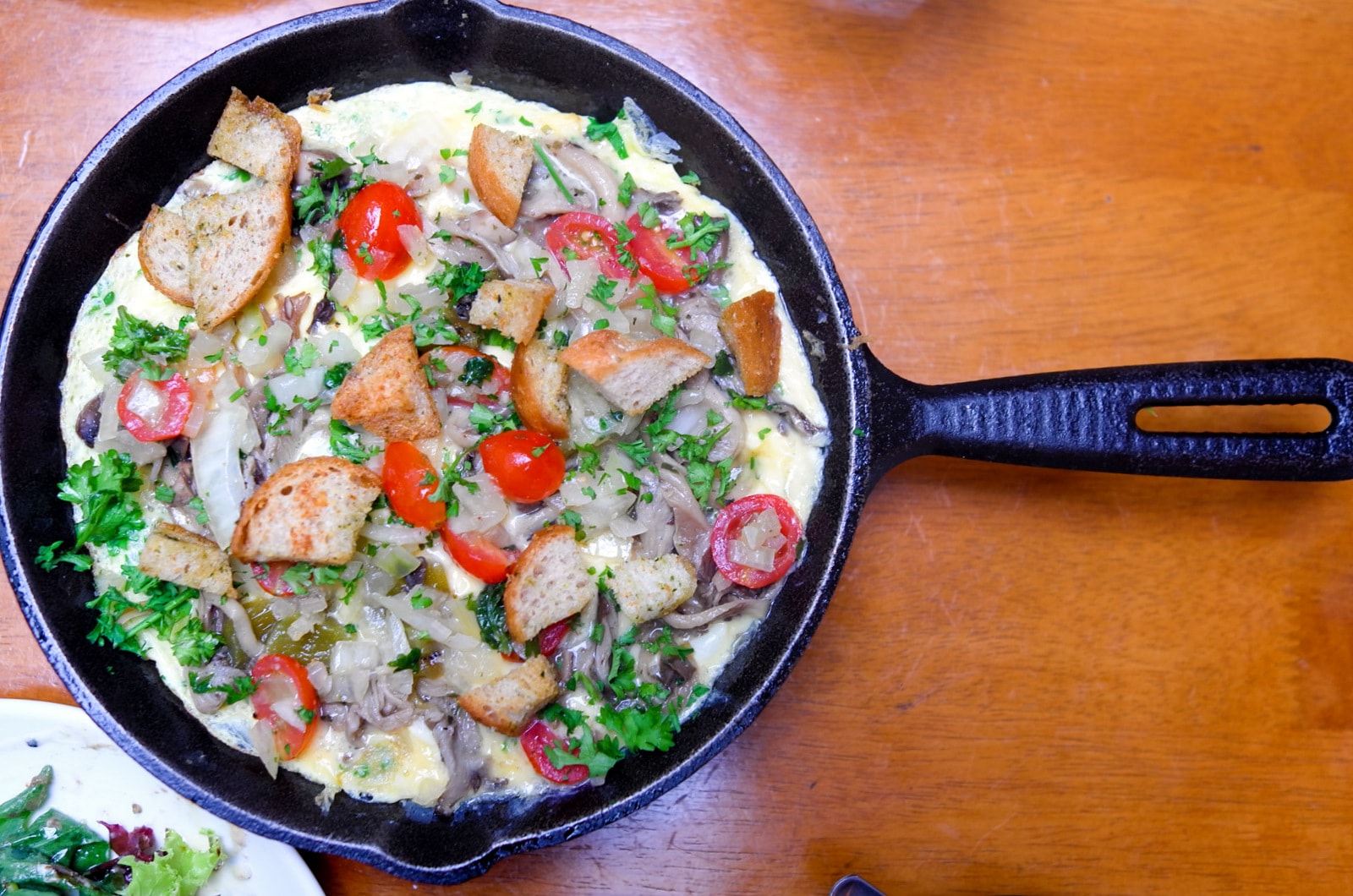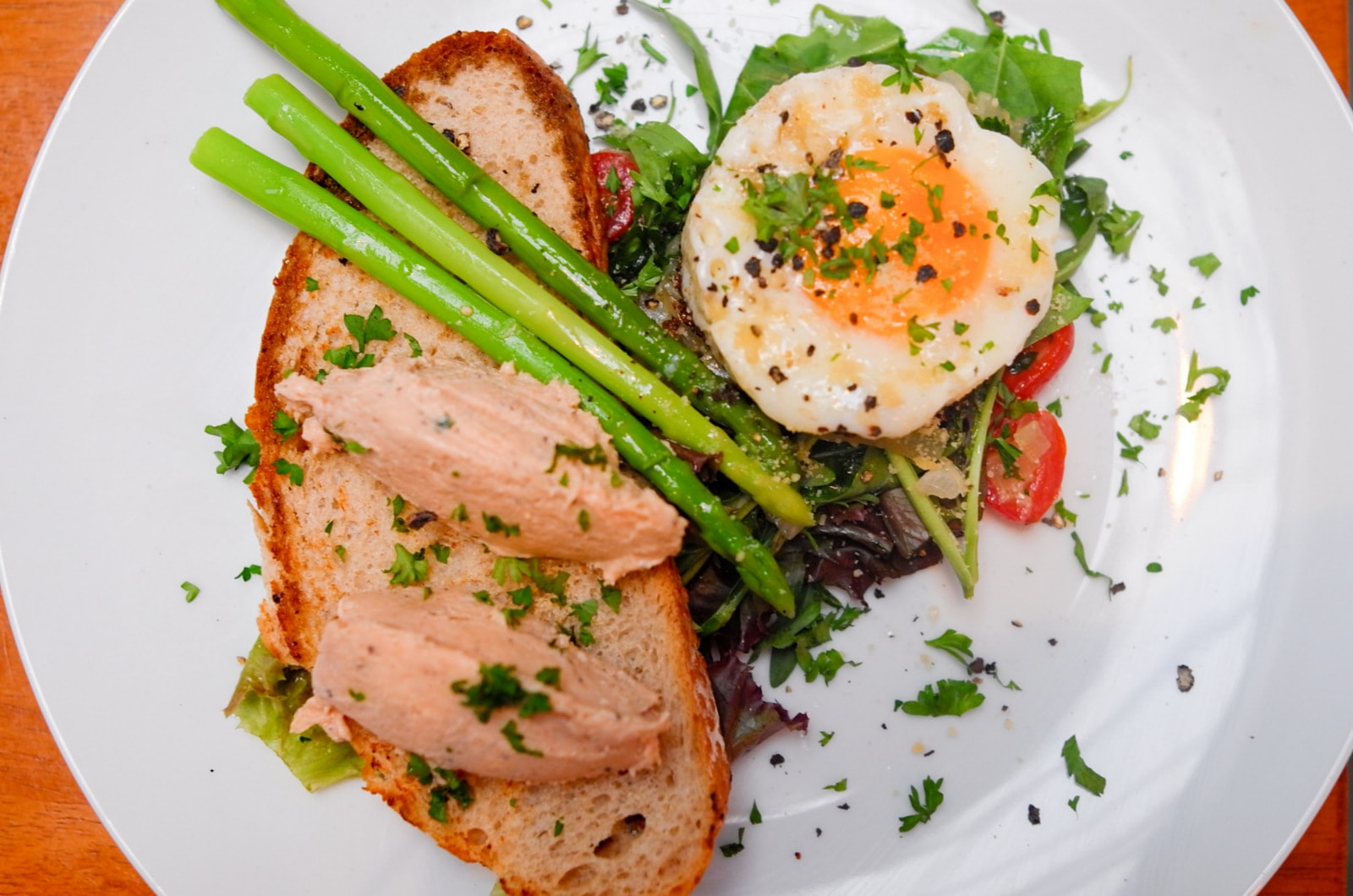 Desserts and drinks
Tujoh's efforts extend to cakes and coffee – the first is sourced from independent home bakers, with the top temptation being the marjolaine, a praline buttercream creation layered with almond and hazelnut meringue and chocolate ganache for quite an indulgence (RM13.50).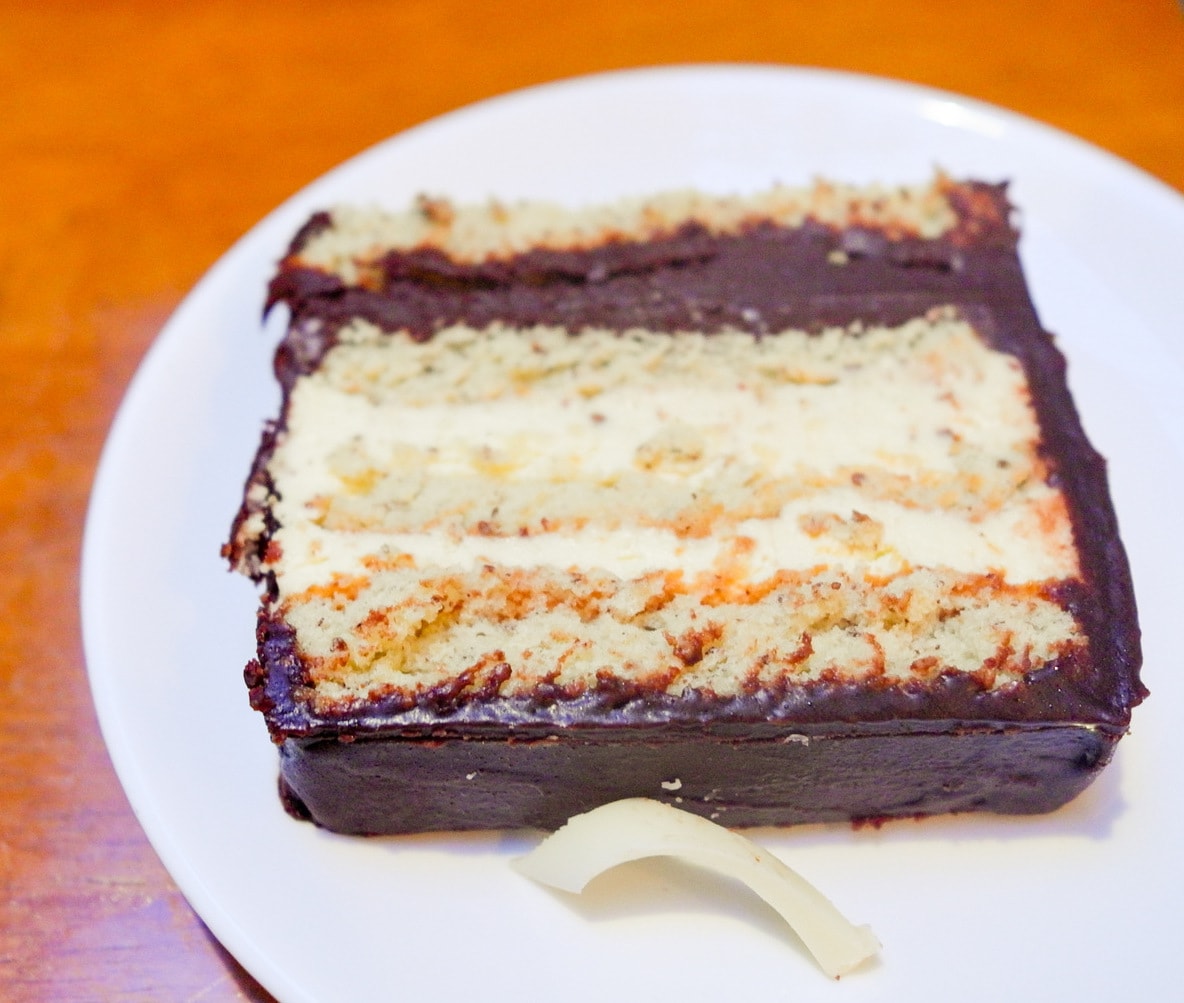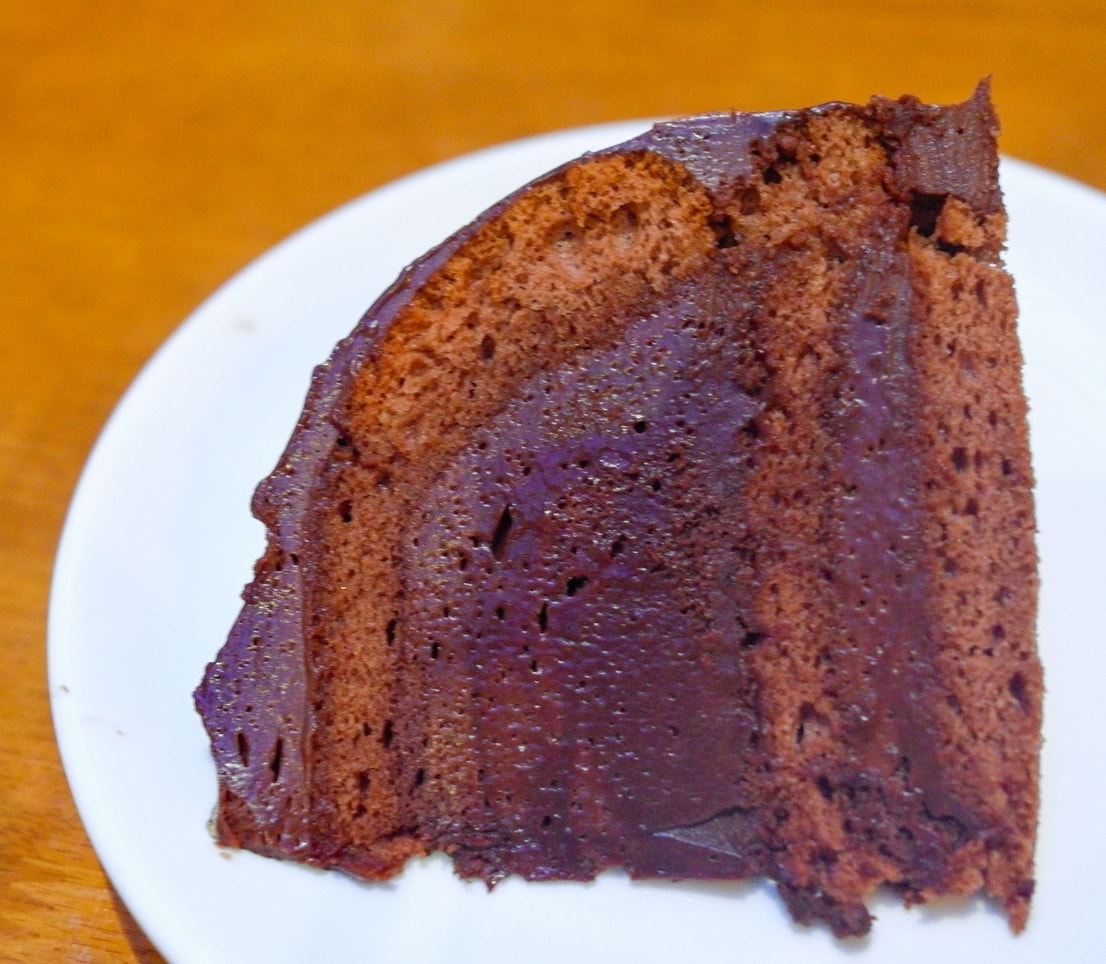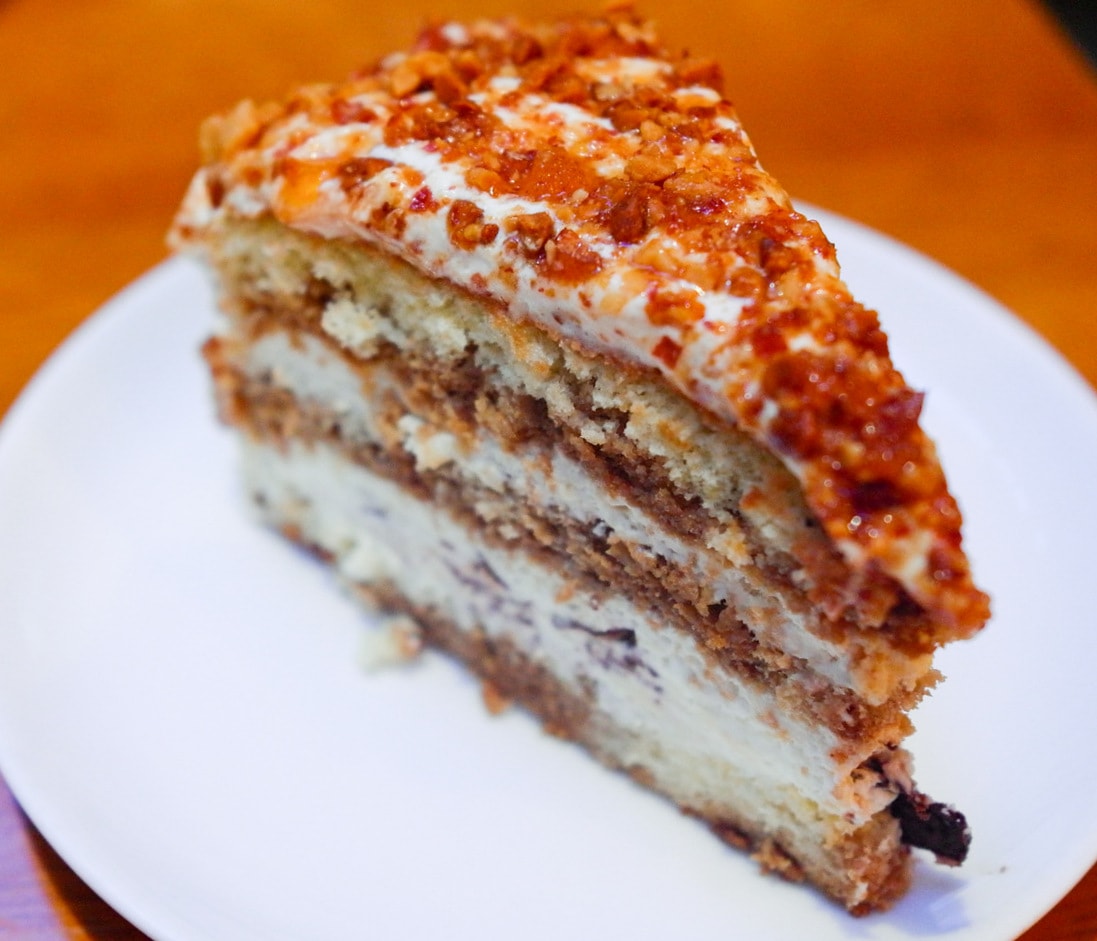 Complete your Tujoh experience with a genuinely refreshing pandan iced latte (RM12; blended with Tujoh's own-boiled pandan syrup), a perky peppermint hot chocolate (RM13), and a marble latte (RM12; an exemplary combination of coffee and chocolate in a glass). Many thanks to the Tujoh team for having us here.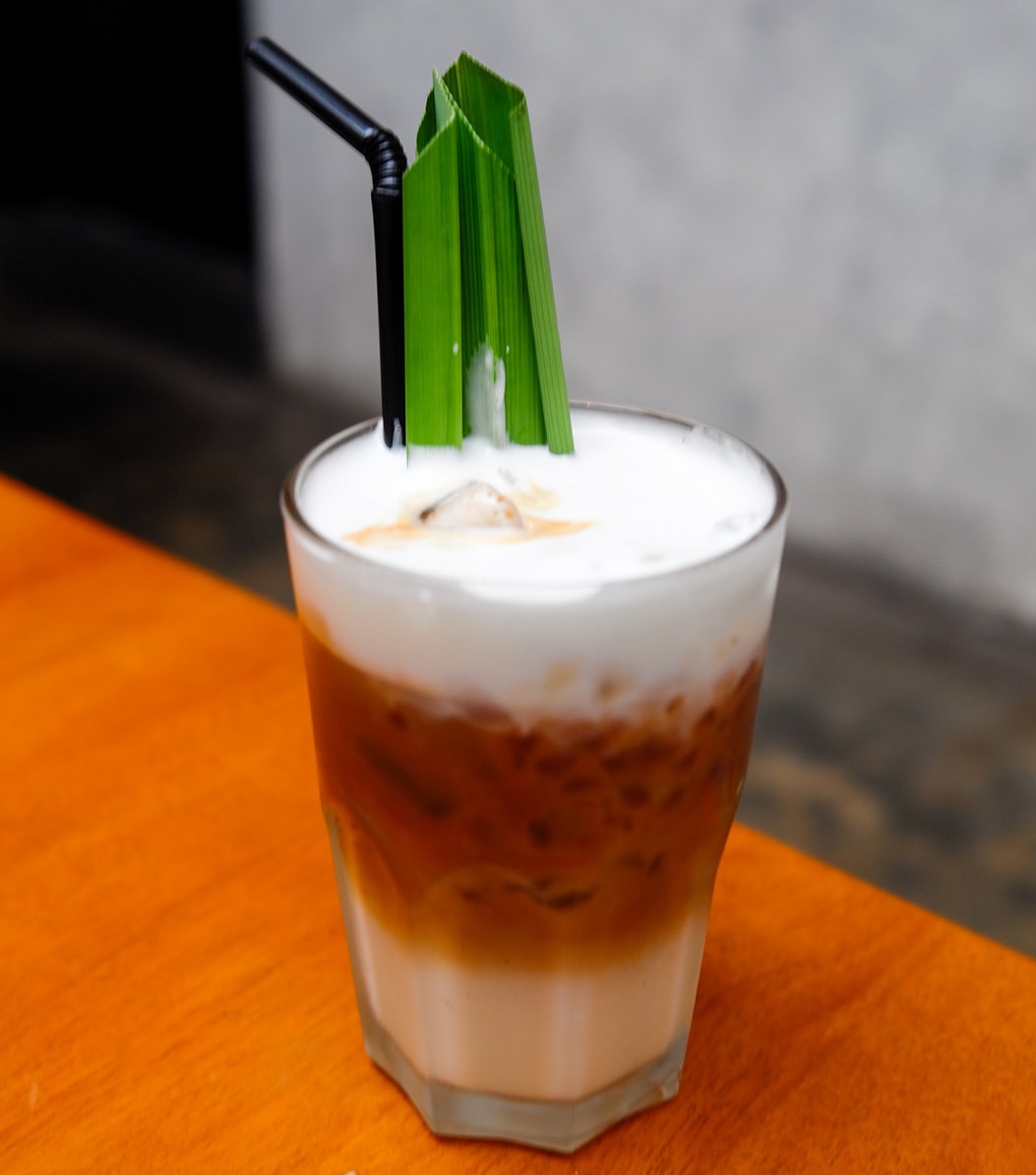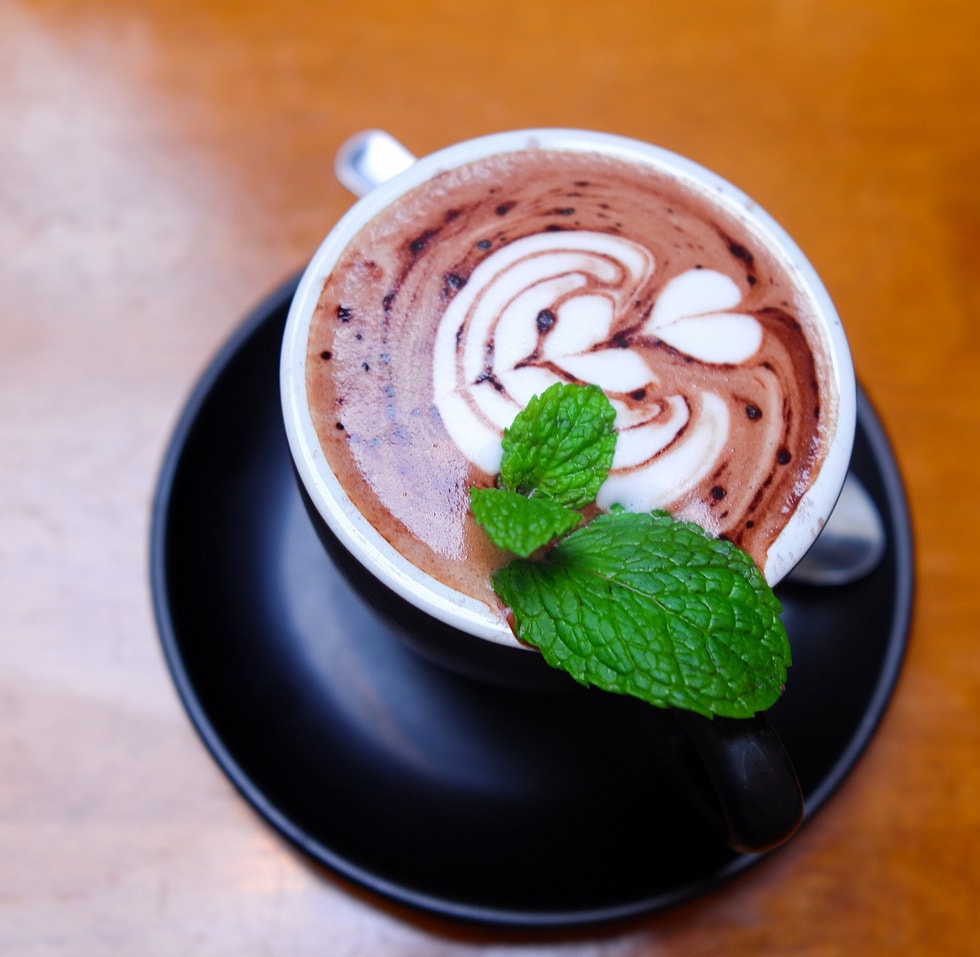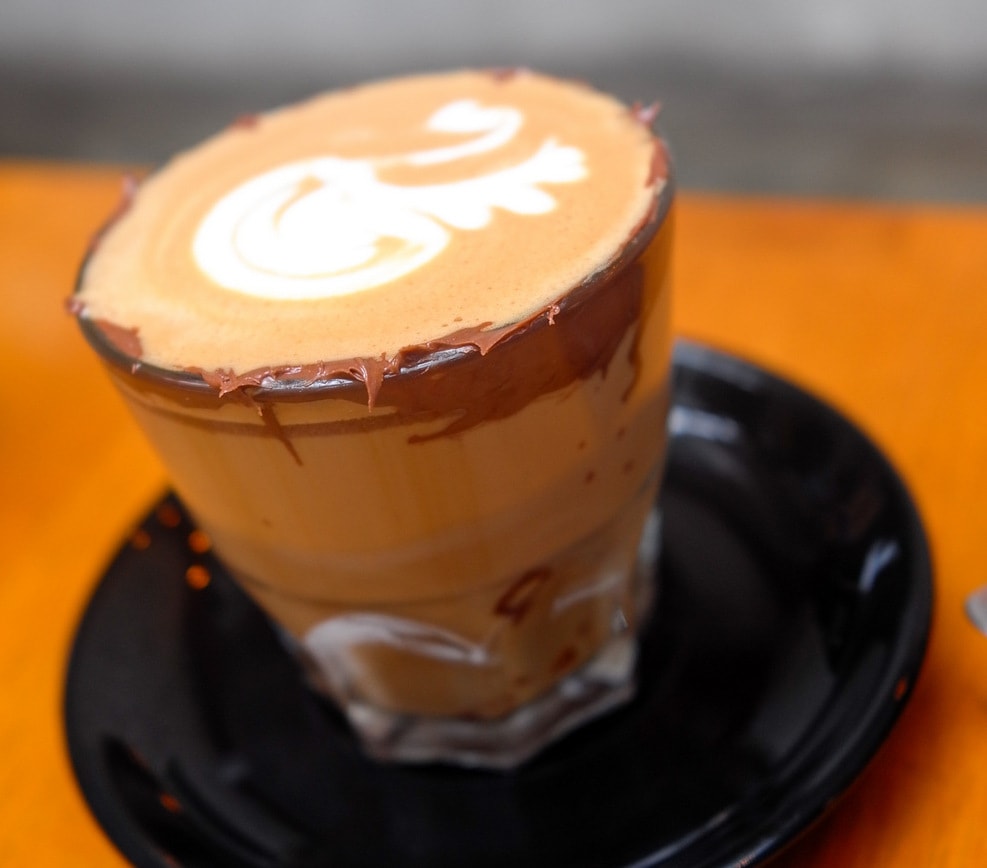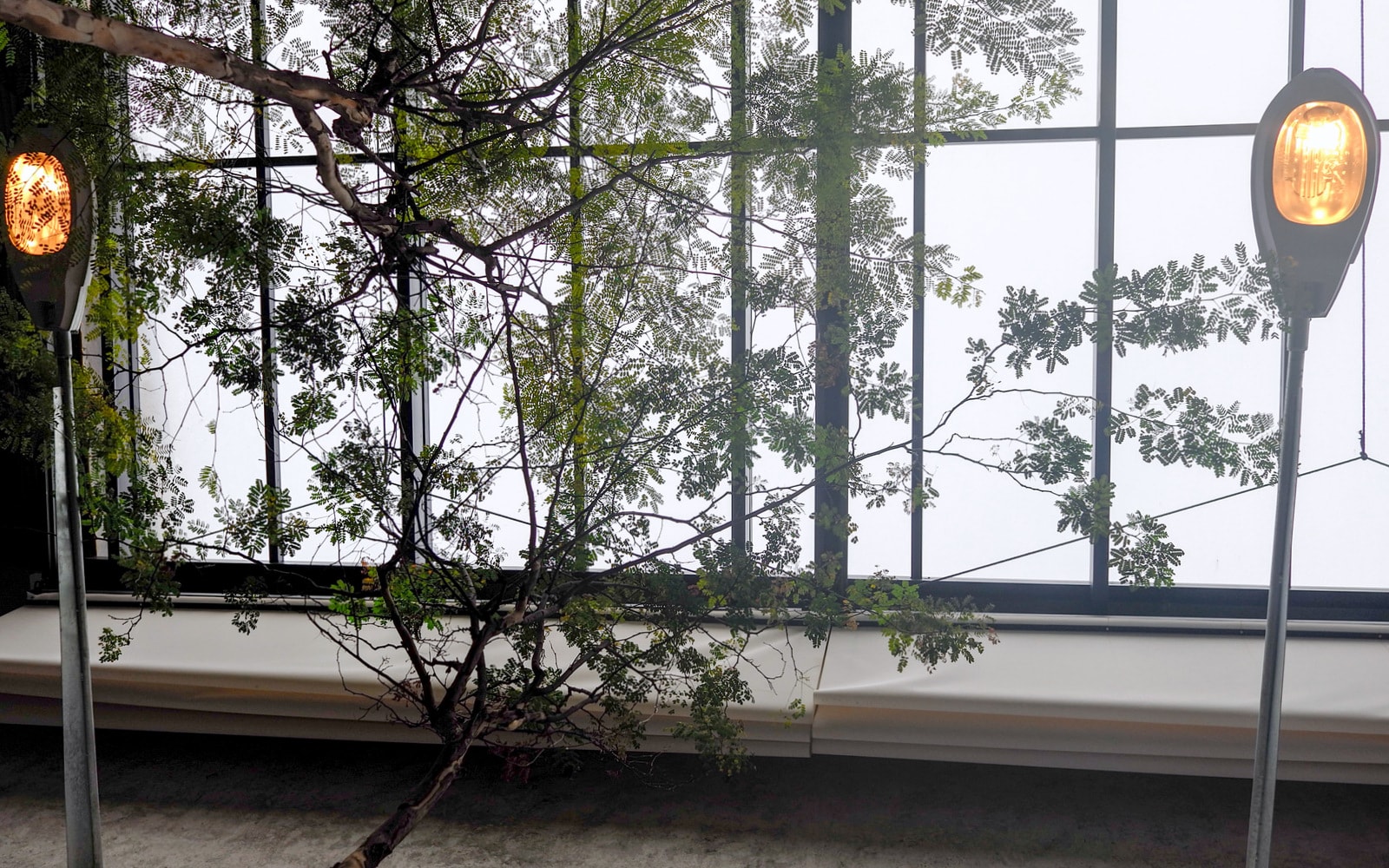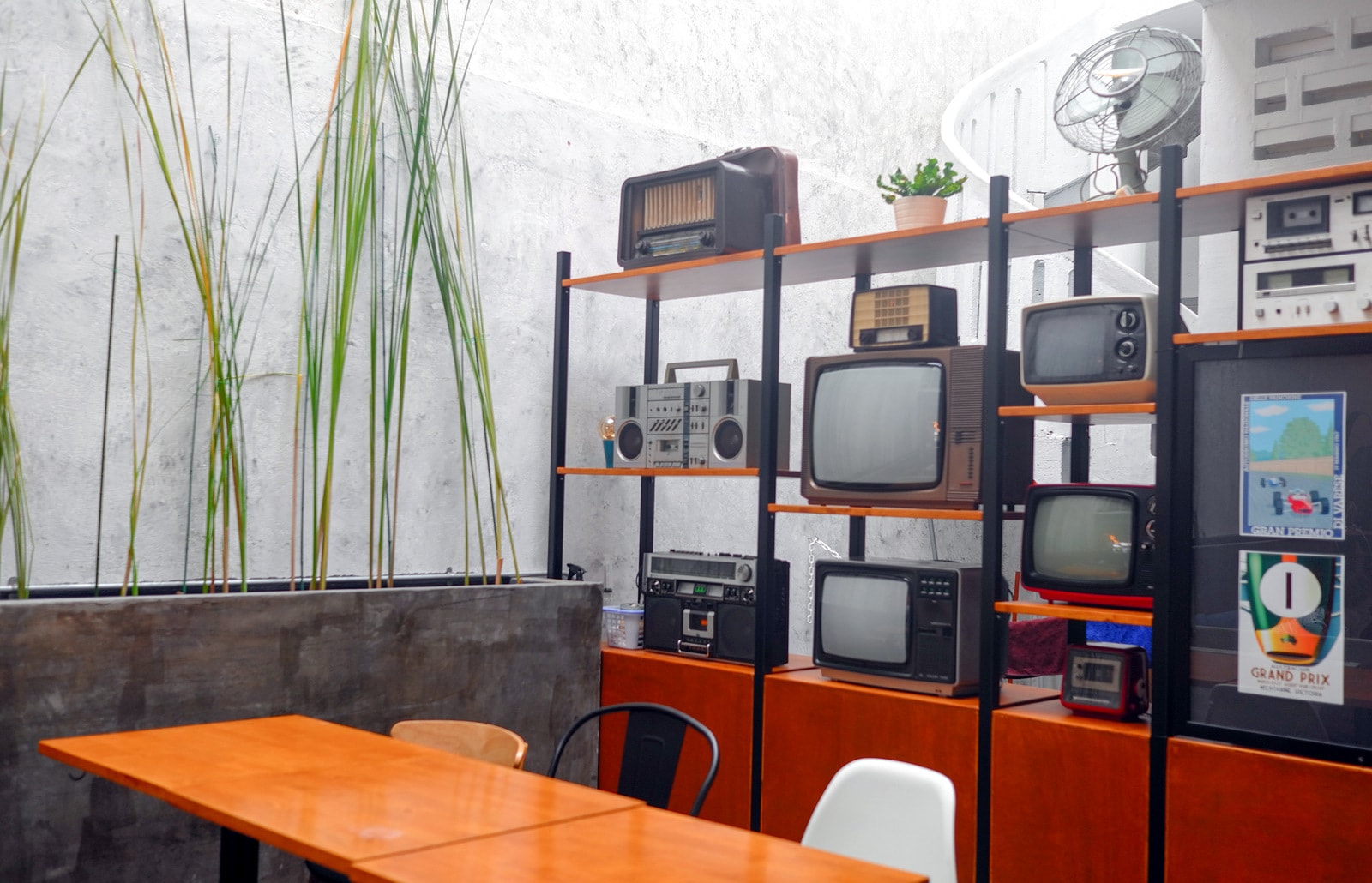 Location & Details
Address: 617 Jalan 17/10, Section 17, Petaling Jaya, Selangor.
Hours: Mon-Thurs, 11am-11pm; Fri-Sat, 11am-12am; Sun, 11am-10pm.
Tel: +603-7932-3611
Find: View directory for Tujoh here. 
Related Topics