Authentic Italian Cuisine at Portofino, Bangsar
EatDrink Creative
on
October 10, 2017
LIKE 'EATDRINK' ON FACEBOOK
Share This Post :
This was brought to you in part by Portofino.
If you're in the mood for real Italian food in Kuala Lumpur, there's no need to dream of a trip to Italy. Head over to Portofino in Lucky Garden, Bangsar, for a truly authentic Italian experience. The restaurant is helmed by Chef Keli, who opened the restaurant a few years ago along with his partner and friend Luca. Hailing from Italy and having trained in Michelin star restaurants, he fell in love with Malaysia when he came here on holiday. When he returned home, he proposed the idea of opening an Italian restaurant to his friend Luca, who readily agreed. Over the past few years, they have tweaked and perfected their recipes, even making their own Tabasco sauce (a must-try!).
The restaurant looks classy on the outside, yet its contemporary on the inside. The ground floor has a bistro-like feel with its eclectic wall decor and bar area, while upstairs has more of a romantic ambiance. The versatility of the ambiance makes it great for a romantic date, a meal with friends, or even a family dinner.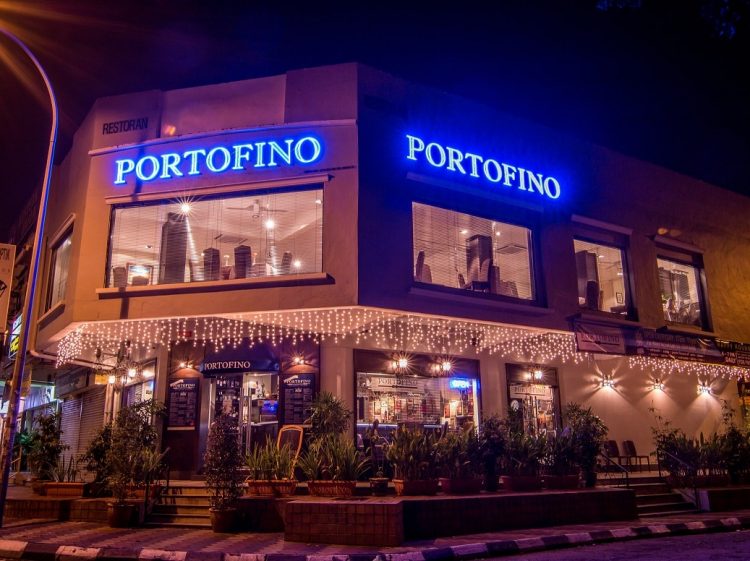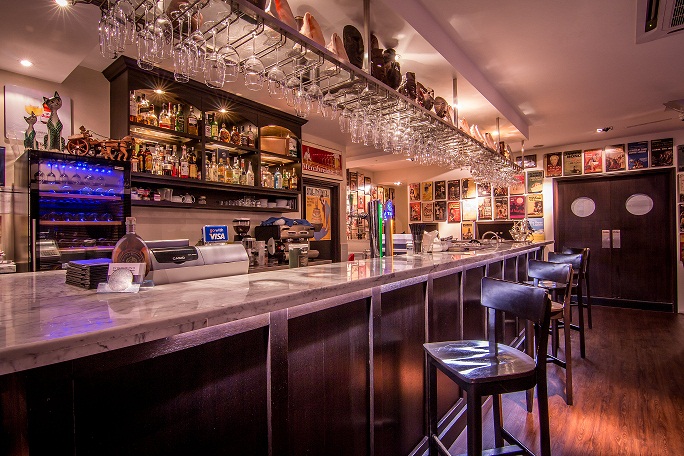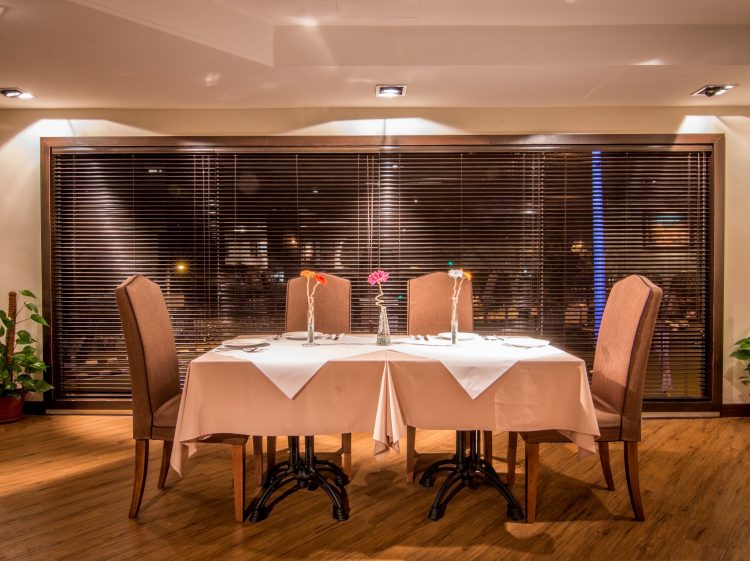 On our recent visit, we started off with the Pumpkin Soup. Chef Keli explained that it is a traditional Ferrara-style soup, as he is from the town of Ferrara in Italy. While it looked like your typical pumpkin soup, after one taste it was clear that it is definitely not! Earthy flavours and herbs along with the rich pumpkin made it a delicious and comforting soup that was not overly sweet. Then, we had the Bruschetta Mushrooms, which was a generous helping of a variety of mushrooms including porcini, served on top of fresh bread baked in-house.
Next up was the Four Seasons Pizza, a delightful medley of pizza toppings on a light and crispy crust, also baked fresh and in-house. We liked that the pizza was not too filling or heavy, and the quality of the cheese was apparent in every bite. We also tried the Buffalo Caprese, a simple yet tasty appetizer of fresh buffalo mozarella, homemade pesto, and juicy tomato. This was followed by fresh Seafood Soup with prawns, squid, seabass and scallops served with toasted bread.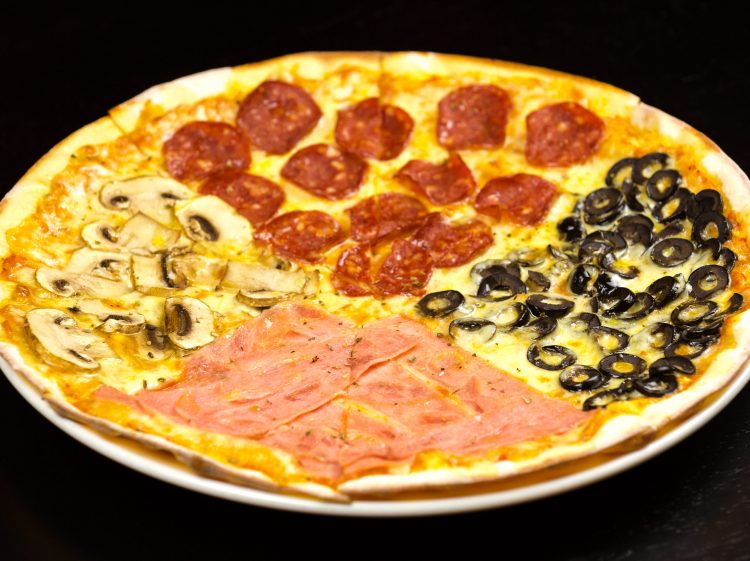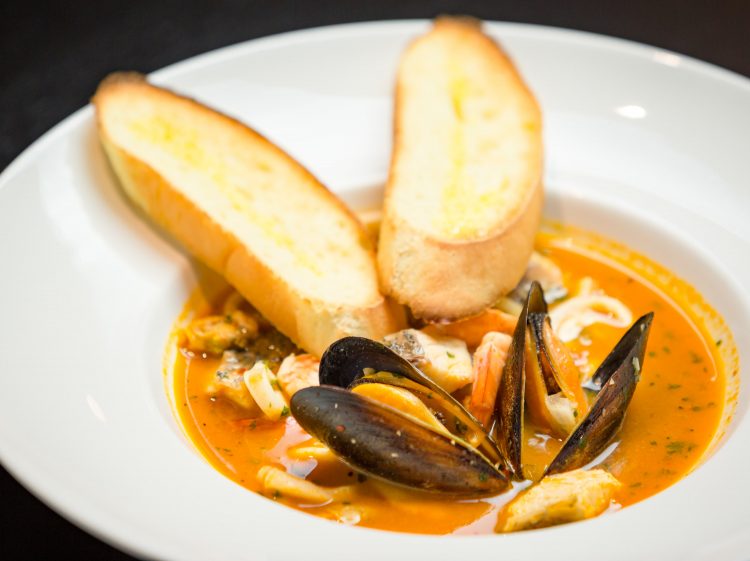 After the appetizers, it was obvious to us that there is true passion put into the quality of the food. Everything we have had so far was fresh and delicious, and we couldn't wait to try the mains. First up was the Penne with Fiery Sauce, which was tube pasta with tomato sauce, basil, cherry tomatoes, and chili flakes.
There are actually several vegetarian options on the menu, and this one was extremely delicious, a pasta dish that even meat-lovers will enjoy. The sauce was creamy with a spicy kick, and was full of flavour. Topped with freshly grated parmesan, it was a heavenly pasta dish that's also reasonably priced. We also tried the Seafood Ravioli, fresh pasta stuffed with chunks of succulent seafood in a light lobster bisque sauce. If you're a fan of seafood, you'll love this one!
We were quite full by this point, but when the last main dish was served, it looked so good we just had to try it. It was the Lamb Leg, slowly braised in the oven till tender, cooked with mushrooms and served with gravy, mashed potatoes, and colourful vegetables. We also couldn't say no to dessert! We were served the Tiramisu and Panna Cotta, which were both winners in our books. The Panna Cotta was creamy and sweet, paired perfectly with the berry sauce, while the Tiramisu was delicious with a rich dusting of chocolate powder on the top.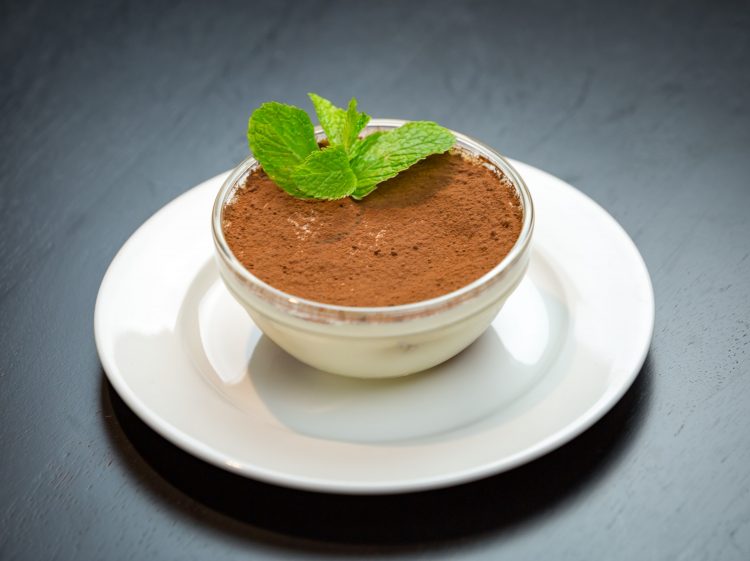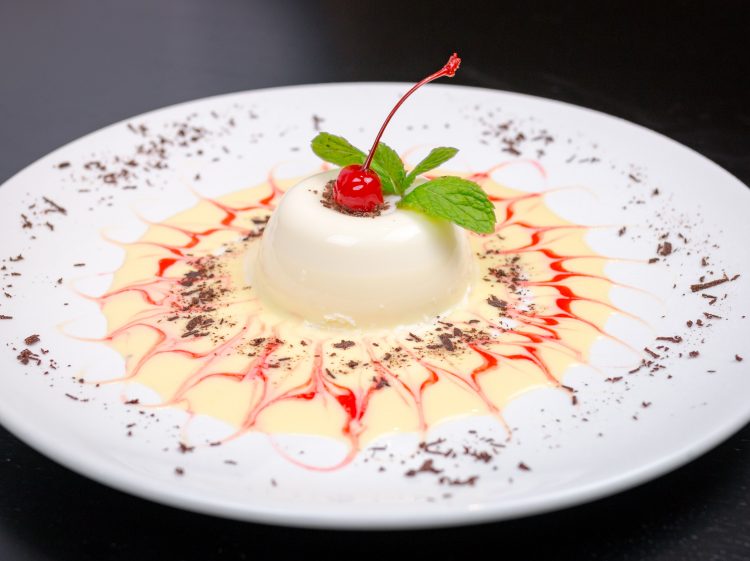 For those who love Italian food, Portofino should be high on your list for its authentic and satisfying food with quality ingredients. Their prices are also reasonable to cater to everyone, even though they use premium ingredients and cuts. A relaxed ambiance with great service added to the wonderful dining experience we had at Portofino.
Location & Details
Address: No. 1, Persiaran Ara Kiri, Lucky Garden, Bangsar, Wilayah Persekutuan, Taman Lucky, 59100 Kuala Lumpur
Tel: 016-775 2387
Opening Hours: Daily, 11am to 11pm
Related Topics
Get our hottest stories delivered to your inbox.
SIGN UP FOR OUR PERSONALIZED WEEKLY NEWSLETTER