Satisfying Japanese Fare at Harumi 23, Plaza Arkadia
EatDrink Creative
on
September 7, 2017
LIKE 'EATDRINK' ON FACEBOOK
Share This Post :
Springtime beauty: Harumi 23 prides itself on presenting beautiful and delicious Japanese fare using as many authentically Japanese ingredients as possible.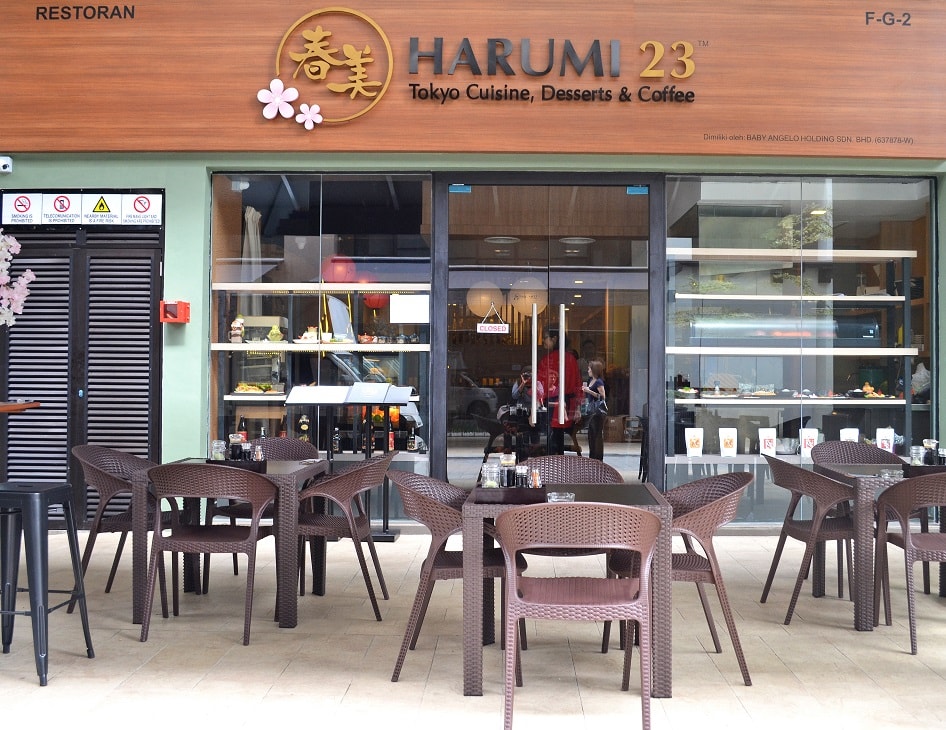 On our trip to Harumi 23 which is tucked away inside the new Plaza Arkadia in Desa ParkCity, we started off with their Dobin Mushi (RM15): a soup of dashi made with kombu and bonito flakes served in a cute little teapot. The teapot also had some mentaki mushrooms, prawns, and chicken steeping in the soup to give it some body. For a hint of brightness, you can add a dash of lime to your soup, which instantly refreshed our taste buds.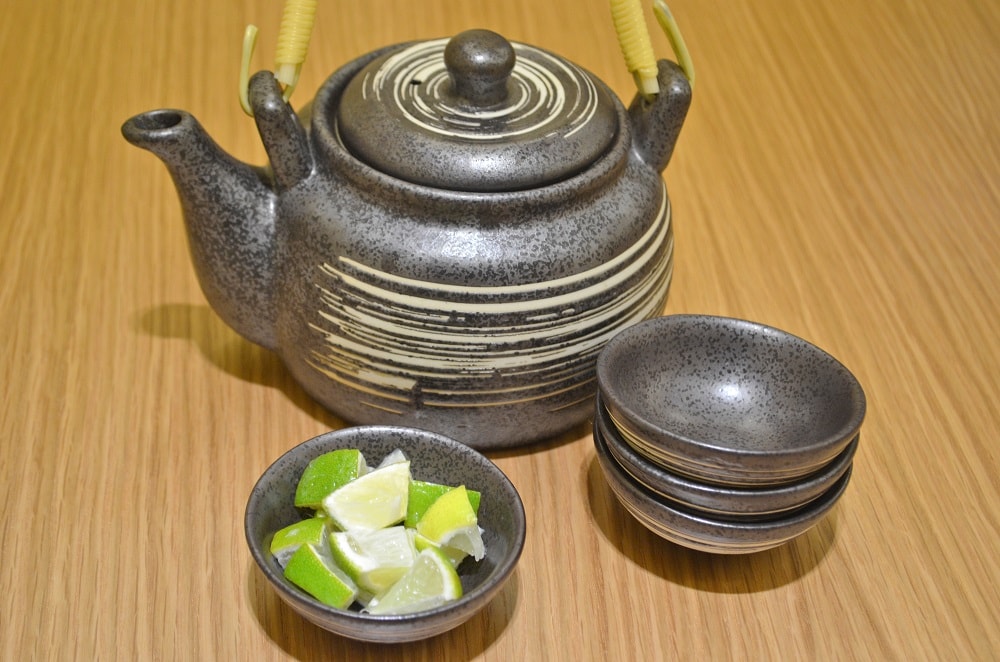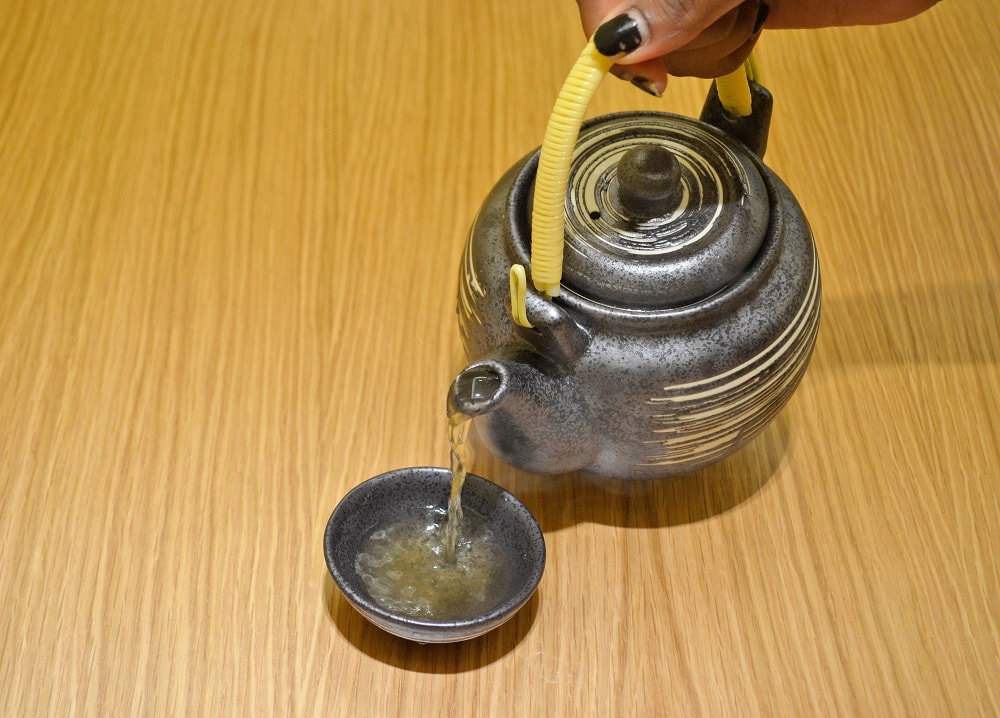 We also sampled some kushiyaki skewers. The Butakushi (RM5 per skewer) of juicy grilled pork belly with leeks were tender and satisfying while the Hotate Bacon (RM12 per skewer) features bacon wrapped Japanese scallops which were tender and just little bit chewy. These make perfect beer snacks, and there's plenty more to choose from including skewers of pork tongue, potatoes, wagyu beef or grilled salmon, prawns, and vegetables.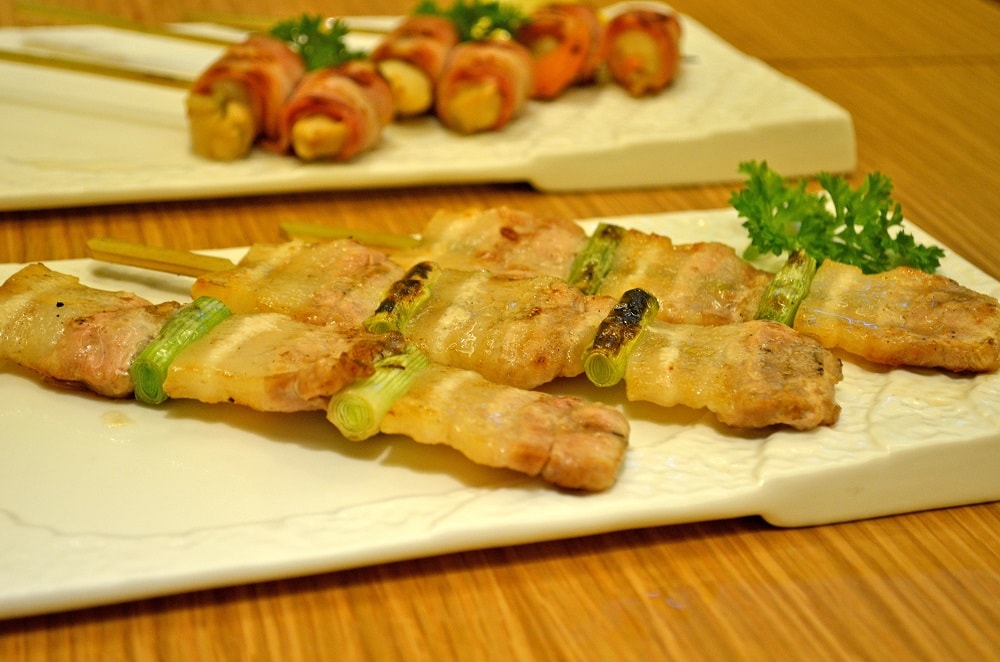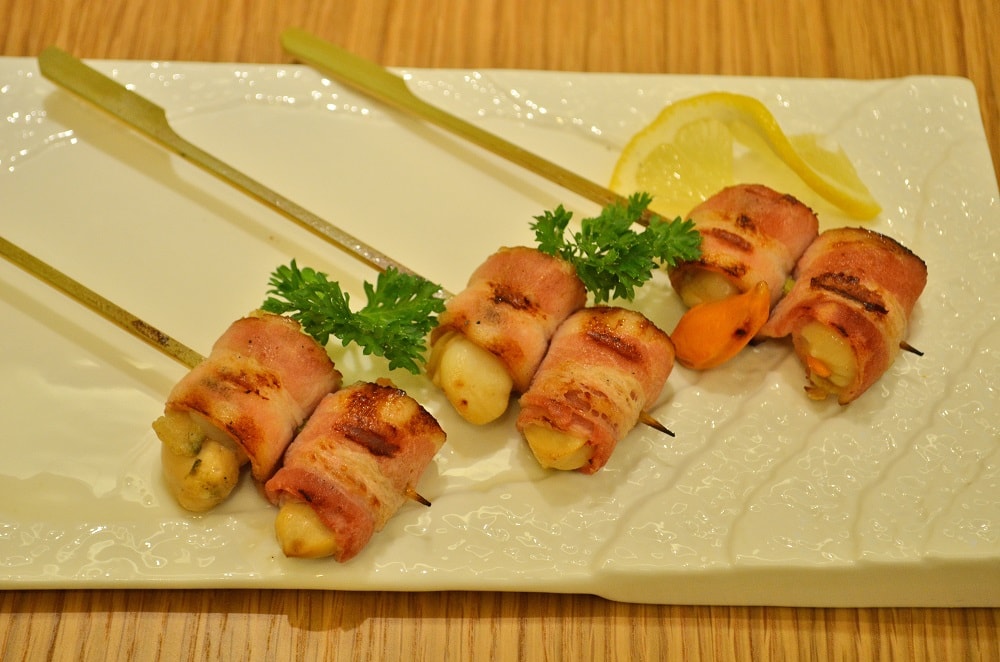 Moving on, no visit to a Japanese restaurant is complete without sampling some sashimi. We had the Sashimi Moriawase (RM48) with Norwegian trout, tuna, and Hamachi belly. The generously thick cuts of sashimi were tender, fresh, and just all around tasty, both on its own or dipped in a little shoyu, soy, and wasabi. Harumi 23 also has sashimi of tuna belly, toro salmon belly, and octopus.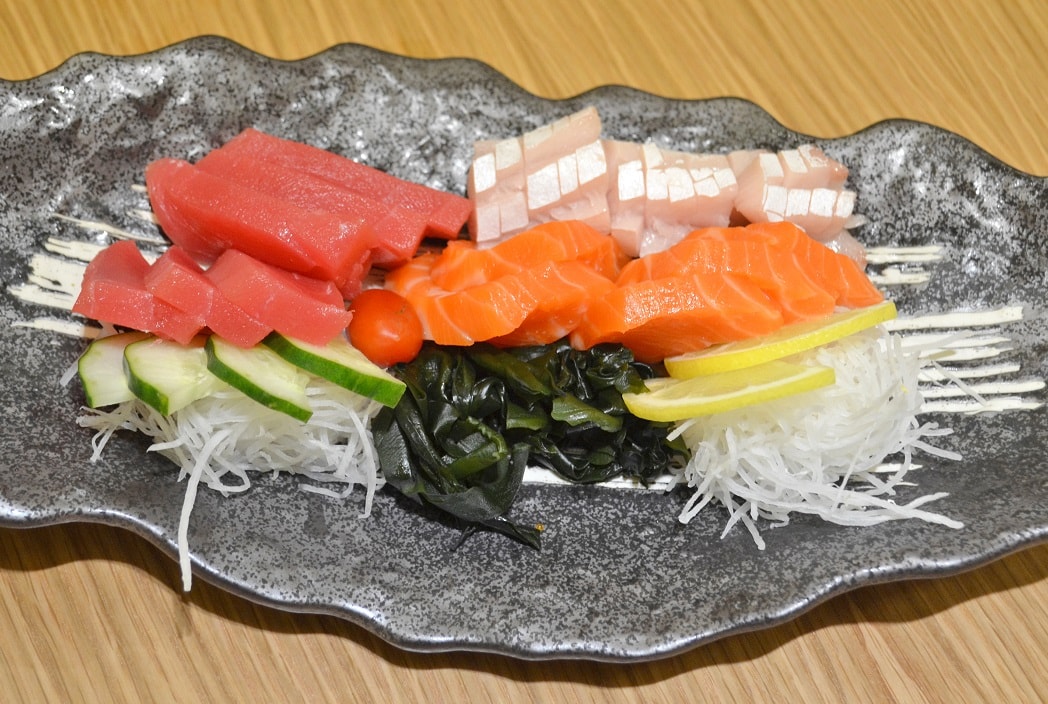 Moving on, we also tasted their crispy sushi rolls (RM28) filled with salmon, asparagus, and ebiko before being coated in panko and fried. The crispy panko coated rice added a fun textural contrast to the soft centre of salmon and pops of ebiko. The menu also showcases a selection of negiri sushi, temari sushi, and creative sushi rolls including a mango katsu roll and unagi roll.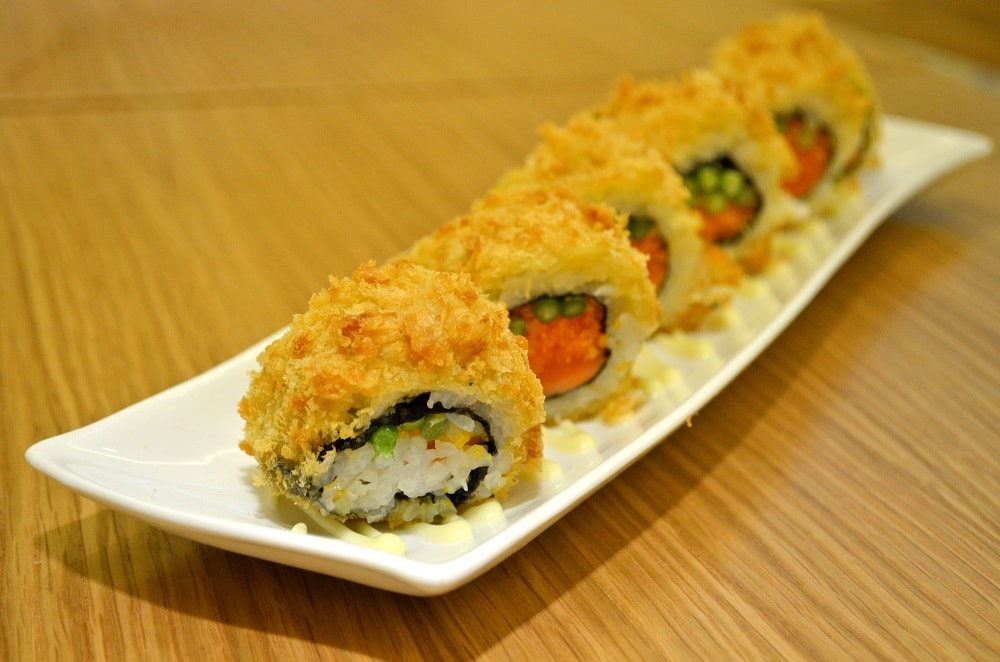 What makes Japaenese cuisine quite fun is the communal nature of a meal where everything comes in bite sized pieces, ready to be shared. Another plate that we all shared was the Tempura Moriawase (RM18) of tempura prawns and vegetables. The tempura was thin, crispy, and well-seasoned which was pleasantly enjoyable both with and without the ginger dipping sauce. The prawns were still tender and juicy while the vegetables (eggplant, okra, sweet potato) and mushrooms (enoki, shitake) retained a slight bite to them. Again, perfect to have as a snack with some Japanese beer.
Mentai offerings
After chomping on small bites, we came to Harumi 23's signature Mentai King Prawn (RM28). Easily as big as my palm, the prawn was split in half, grilled, and slathered with a salty cod roe dressing. The prawn itself was sweet and tender which paired well with the salty mentai sauce. The flavours of the dish definitely lived up to expectations.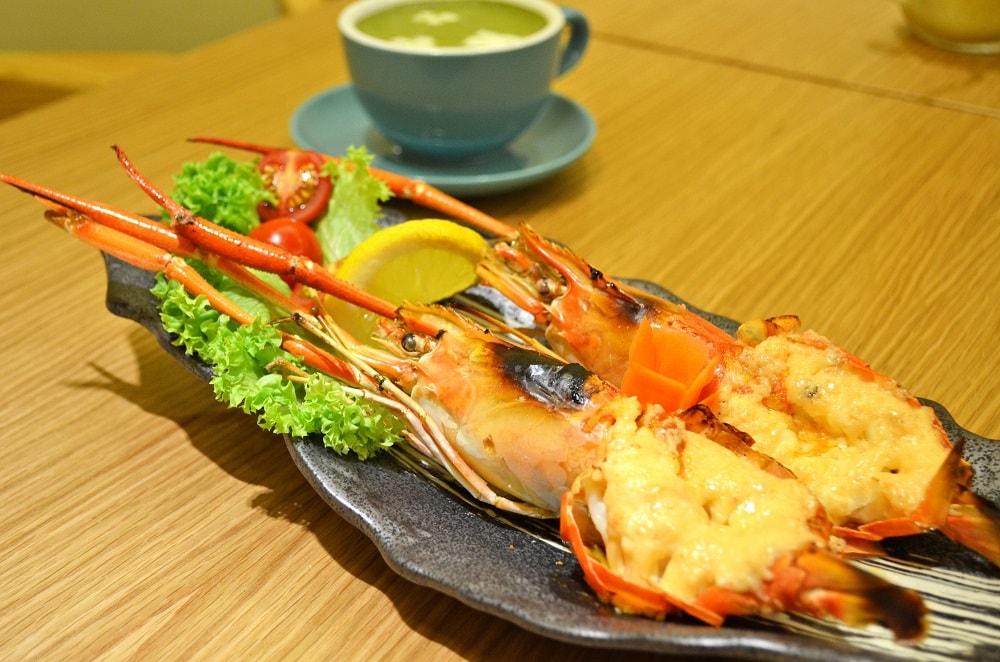 Another mentai slathered dish we tried was the Mentai Tamago (RM10). The Japanese style rolled omelette was topped with a rich mentai sauce generously full of cod roe. The salty pops of the roe played well with the sweet, fluffy omelette. This one was quite filling but bordered on being addictive.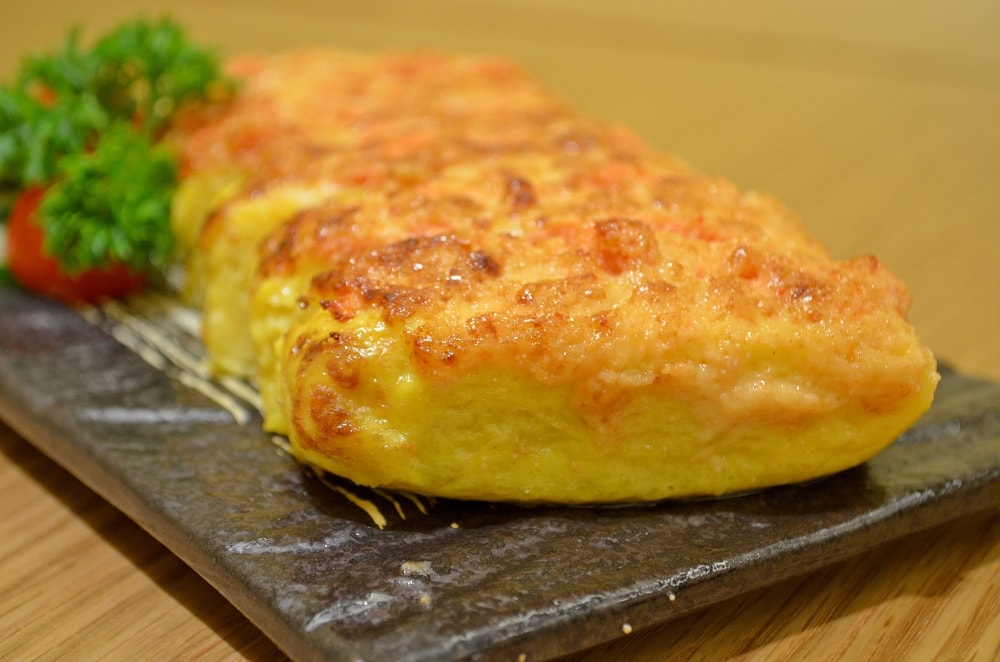 Our final foray into mentai territory was their signature Mentaiko Spaghetti (RM18) with cod roe, nori, and hot spring egg. The spaghetti was al dente and the creamy butter sauce provided a nice background for the generous sprinkling of cod roe. A potential crowd pleasure, for sure.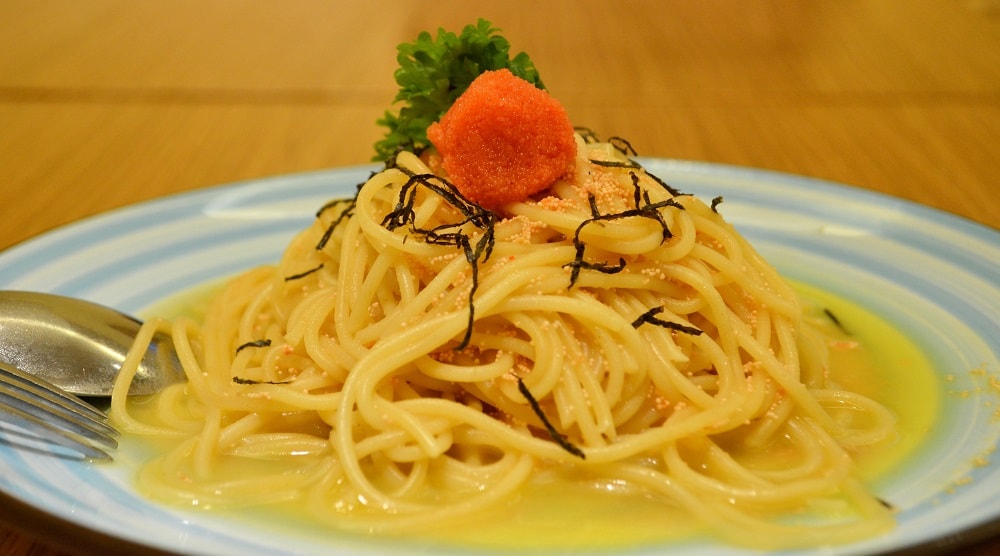 Desserts and drinks
For desserts, we had two distinctly Japanese offerings: kakigori and soufflé pancake. The rock melon kakigori was served with spheres of rockmelon and a sticky rockmelon sauce. It was milky, fruity, and sweet – perfect for fans of rockmelon. The fluffy pancake showcased the classic combination of apple cinnamon with a serving of vanilla ice cream and whipped cream, evoking the familiar taste of apple pie. If pancakes and shaved ice aren't your thing, Harumi 23 also offers honey toast, ice creams, and mocha for desserts.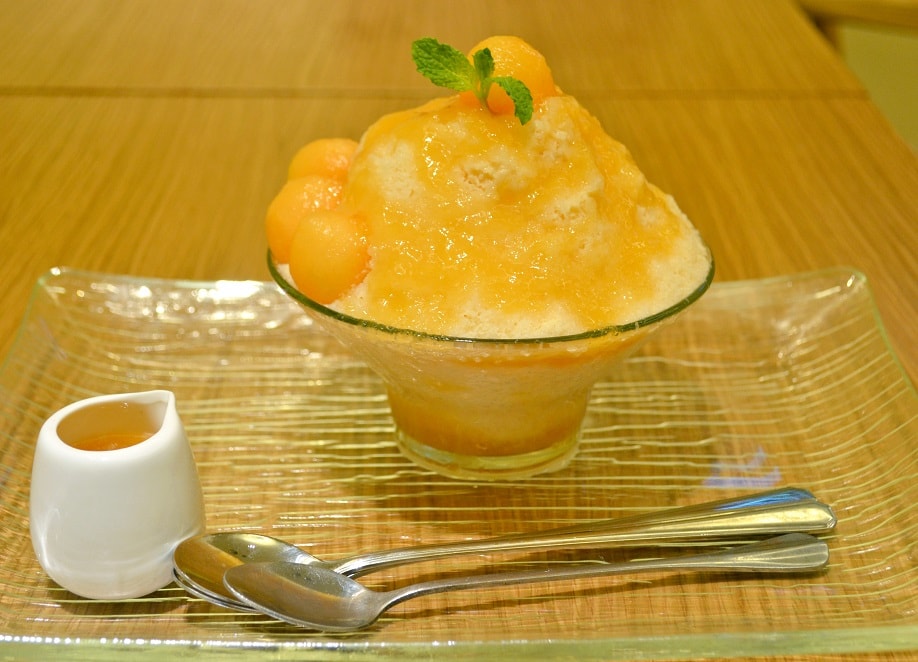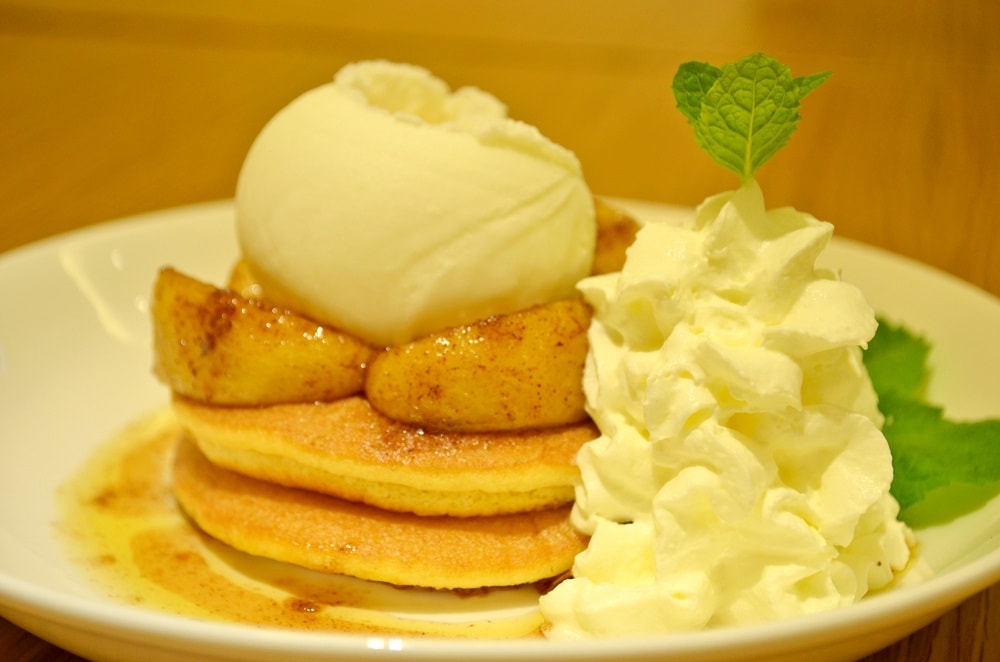 In the beverage menu, Harumi features a wide range of drinks to choose from The creamy matcha latte and refreshing Yuzu Frizz takes the cake for us, with the former being creamy and smooth while the latter was tangy and light. They also offer a wide range of Japanese teas including hojicha, matcha, and premium uji matcha for tea fans as well as sake, soju, and draft beer.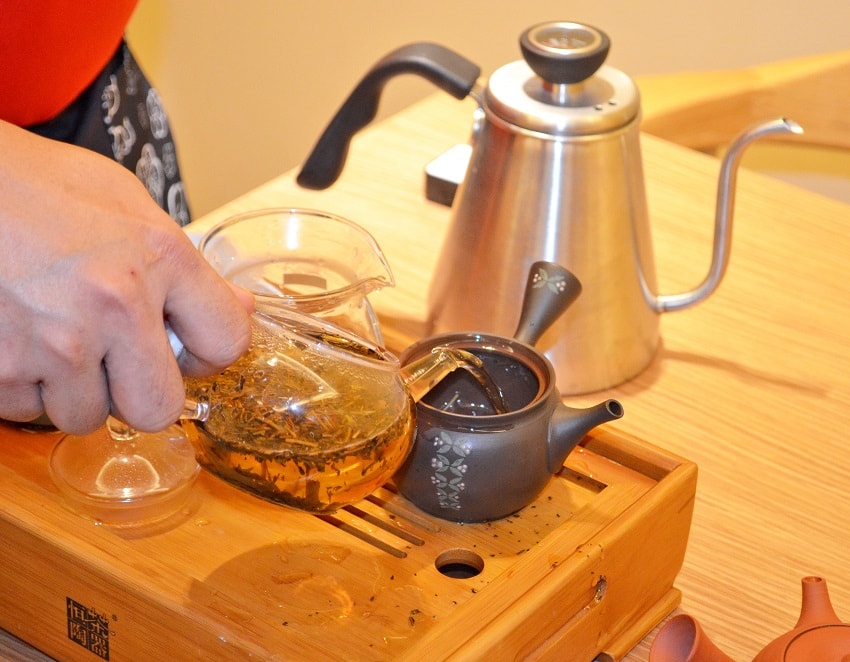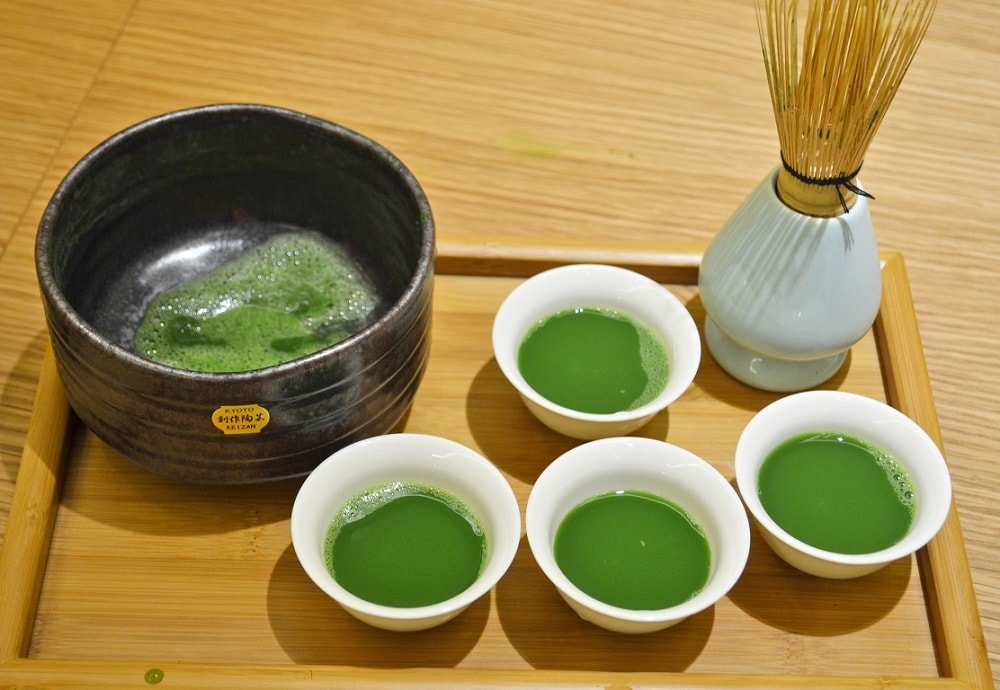 All in all, Harumi 23 showcases a fine selection of Japanese fare that will satisfy most fans of the cuisine. With all the premium, imported-from-Japan ingredients and care taken in preparing each dish, the price point if quite affordable as well, which is brilliant.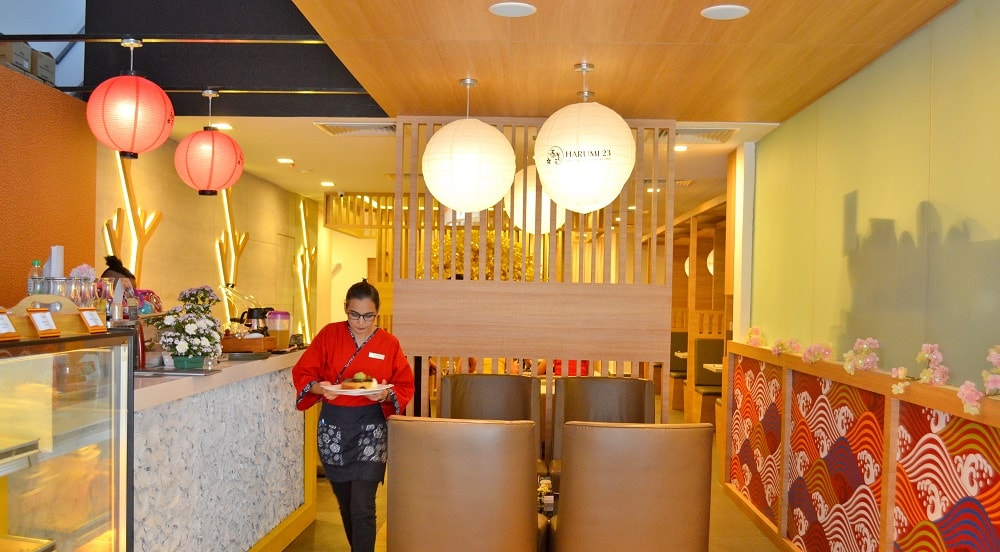 Location & Details
Address: F-G-2, Plaza Arkadia, Jalan Intisari, Desa Parkcity, 52200 Kuala Lumpur.
Tel: +60 3-2710 9263
Website: harumi23.com
Related Topics
Get our hottest stories delivered to your inbox.
SIGN UP FOR OUR PERSONALIZED WEEKLY NEWSLETTER