Checkers Cafe at Dorsett Kuala Lumpur: Set lunch review
Aiman Azri
August 6, 2017
LIKE 'EATDRINK' ON FACEBOOK
Share This Post :
This review is brought to you in part by Dorsett Kuala Lumpur.
Where can you get an abundant amount of decently priced food at a hotel in the heart of KL? Dorsett Kuala Lumpur reckons the answer rests behind its doors, at the recently renovated Checkers Cafe, now offering an Executive Set Lunch that the team here takes pride in, available Mondays to Fridays, 12pm to 3pm.
Each two-course Executive Set Lunch is RM19 nett, featuring your choice of starter followed by main, or main followed by dessert. If you want the entire starter, main and dessert threesome, it's RM29. Water is complimentary, though you can choose a beverage for RM10.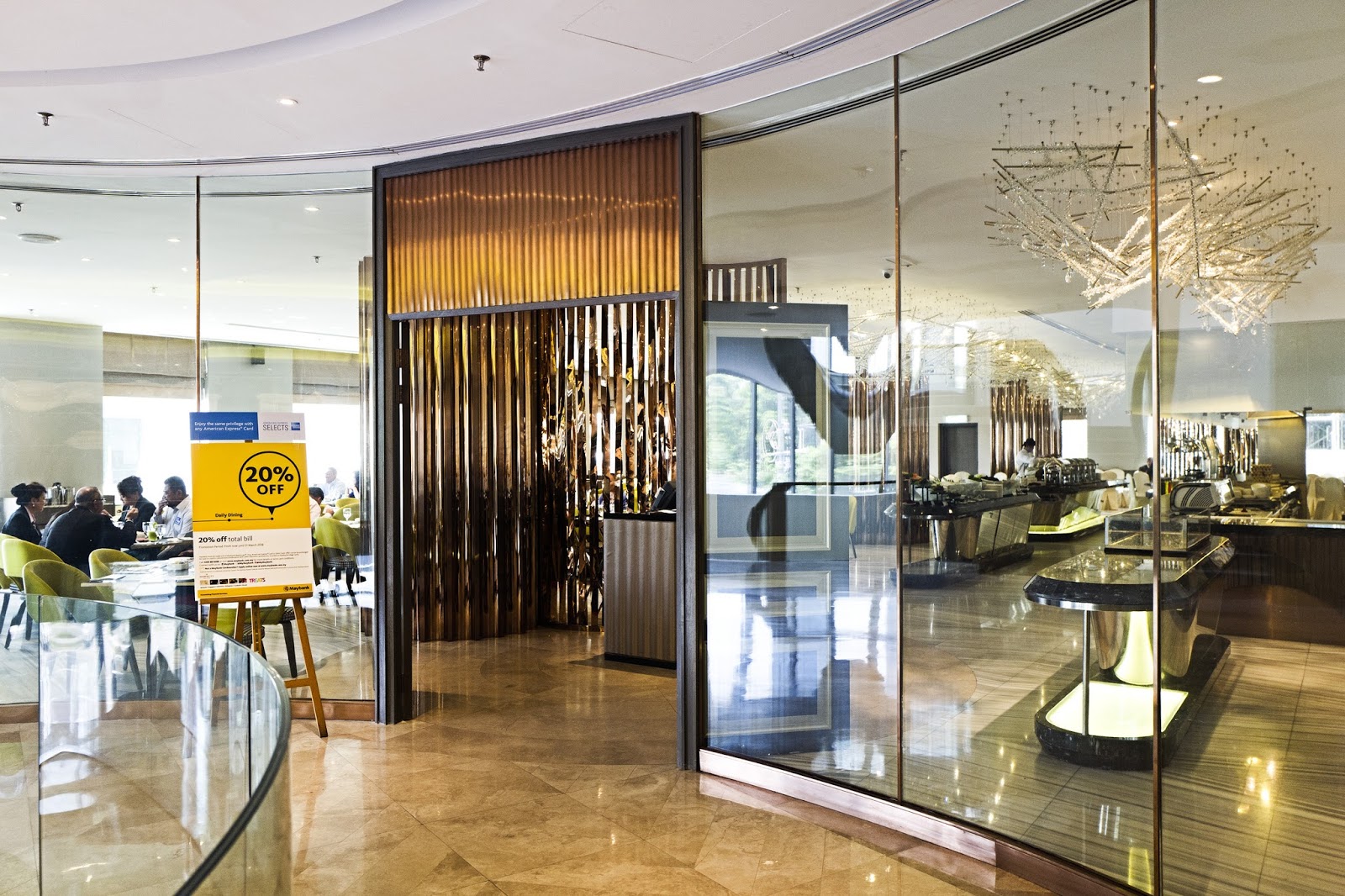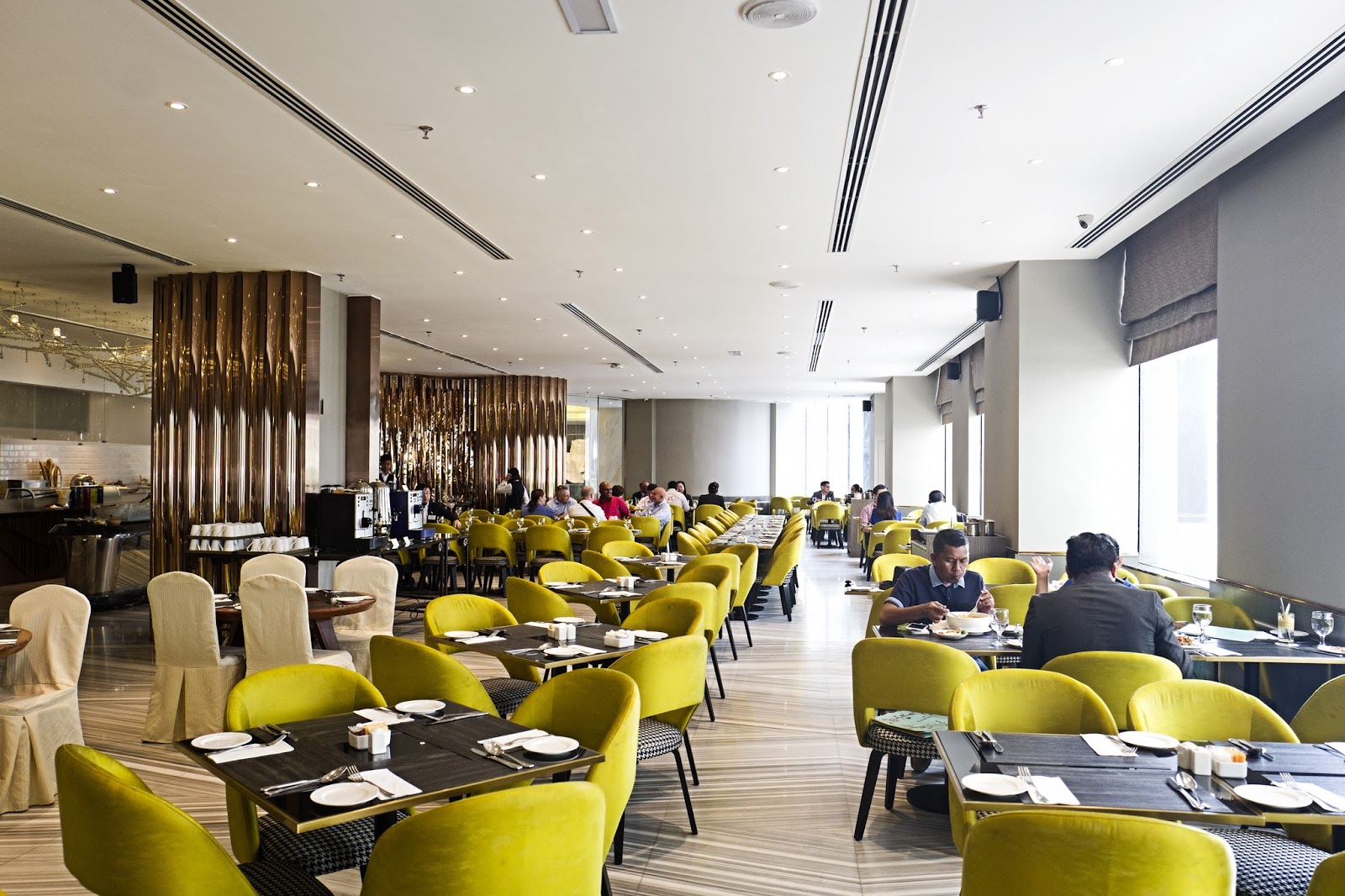 The Executive Lunch Set menu was conceived by Dorsett's new Executive Sous Chef, Chef Ahmad Haidzir bin Anuwar, who joined the hotel in July 2017. Here at the halal-certified Checkers Cafe, the chef's repertoire consists of Western mains, Asian favourites, plus pastas, pizzas, and of course, desserts.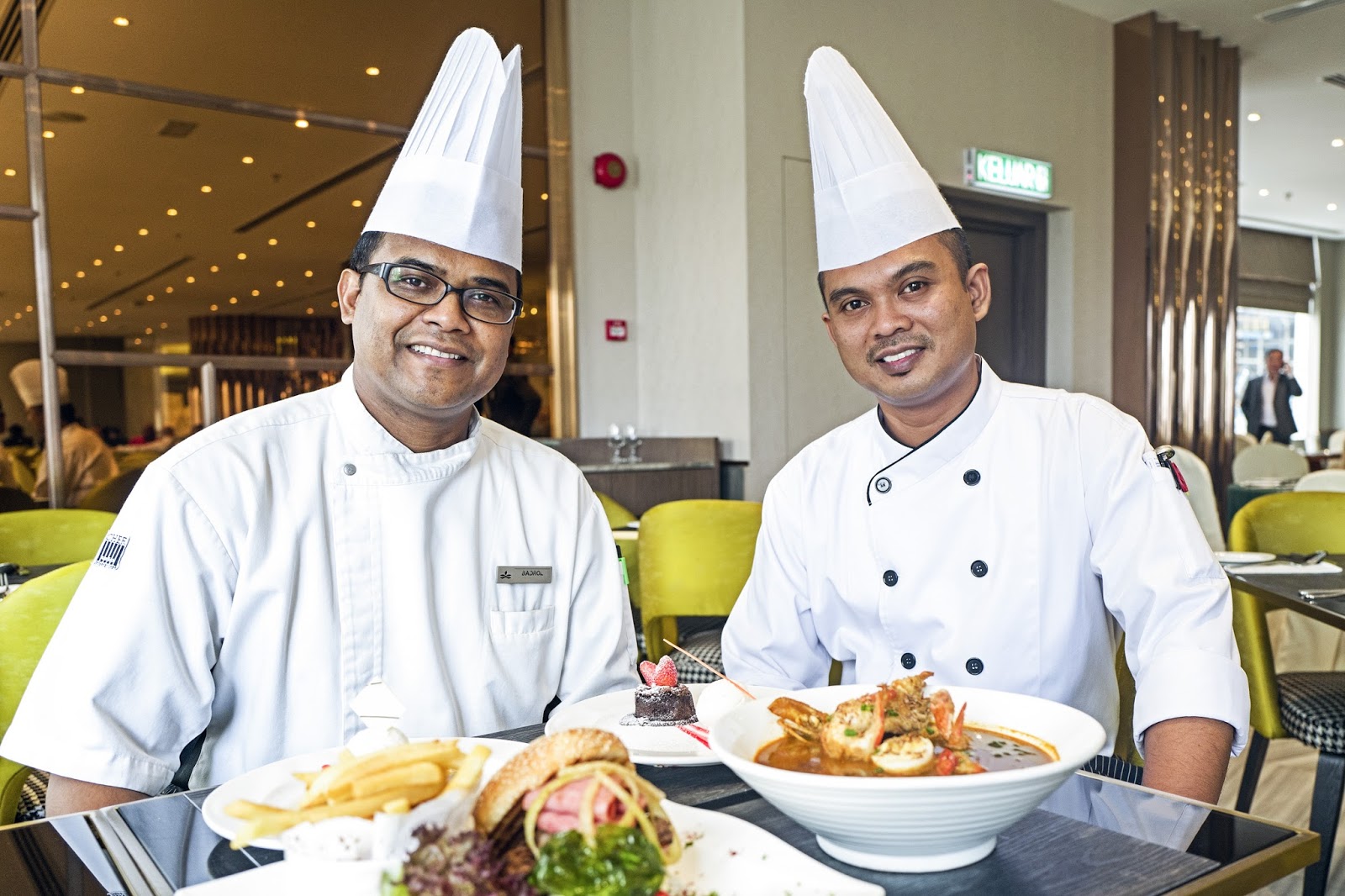 For cheerful starters, the Asian Squid Salad is a tangy creation with substantial squid, splashed with lime juice, while the Golden Pumpkin Cream is a thick, chunky pumpkin soup that has a light flavour, served with curried shrimp, both designed to whet the appetite for more.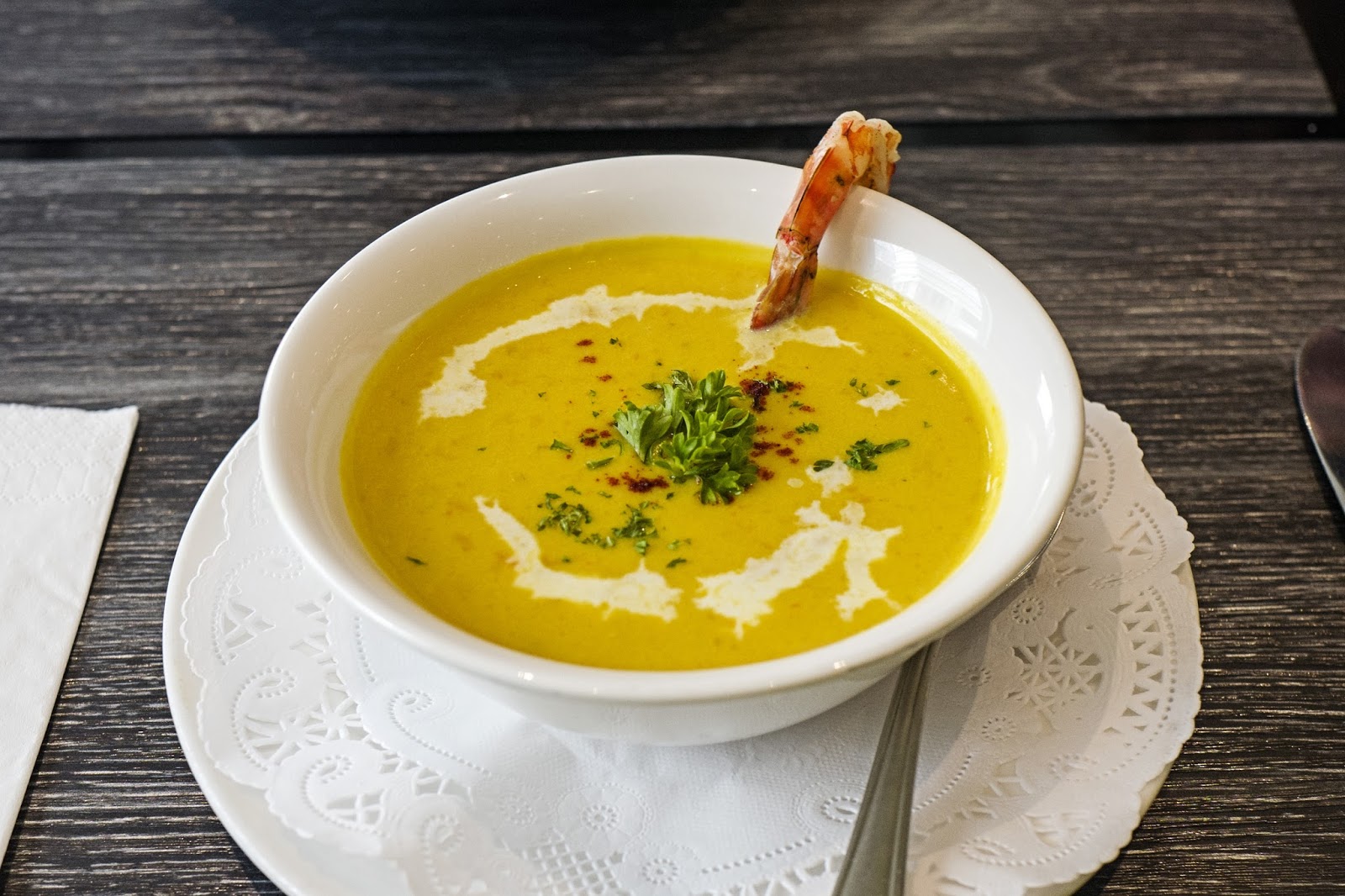 Moving on to hearty mains, carnivores may crave these meaty choices: The Roasted Chicken comprises boneless chicken slathered with Alexandra Sauce, which has a savoury mushroom base with chicken jus, while the Lamb Loin Chops are tender enough to please, buoyed by a light lemon thyme sauce.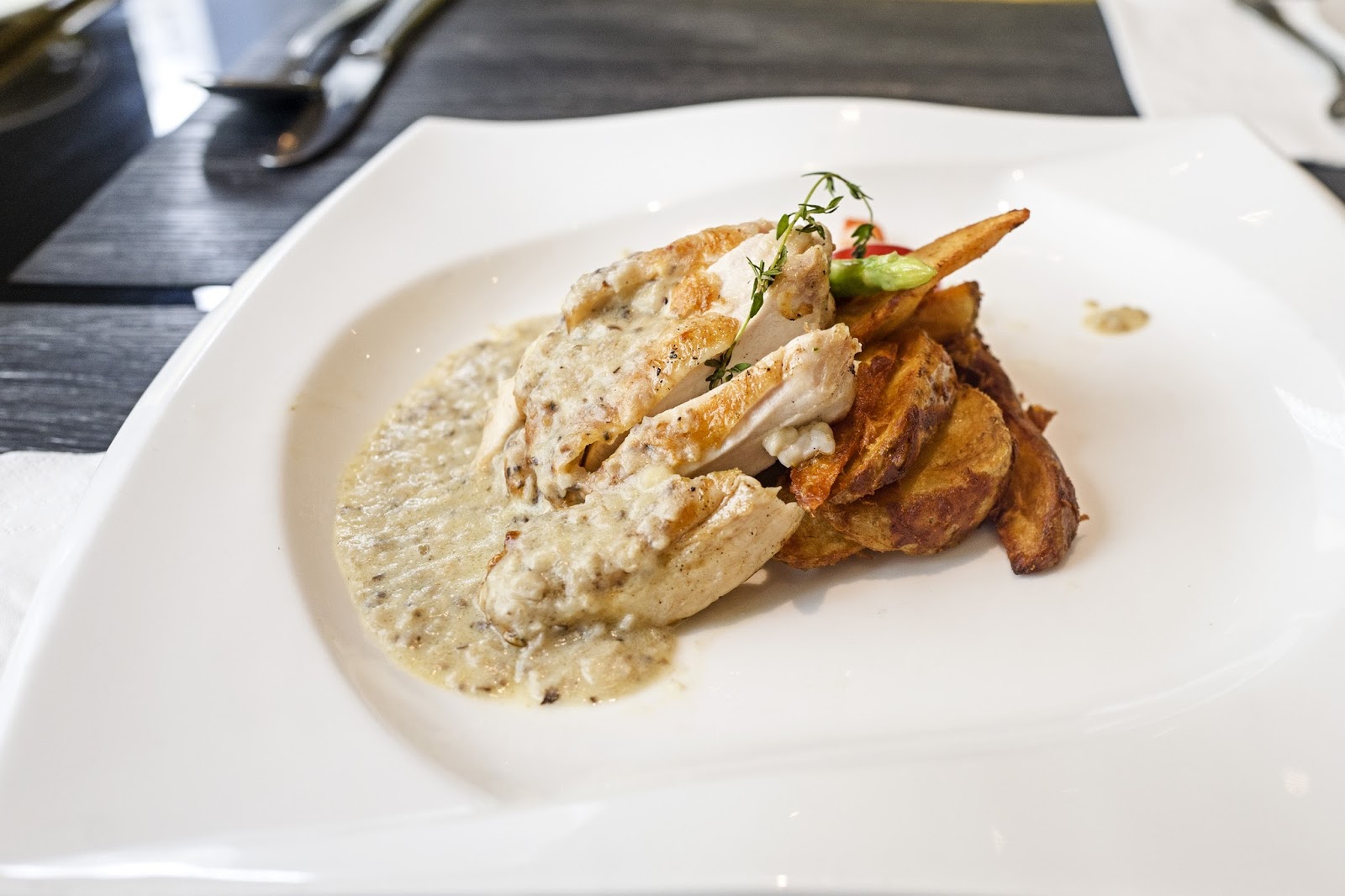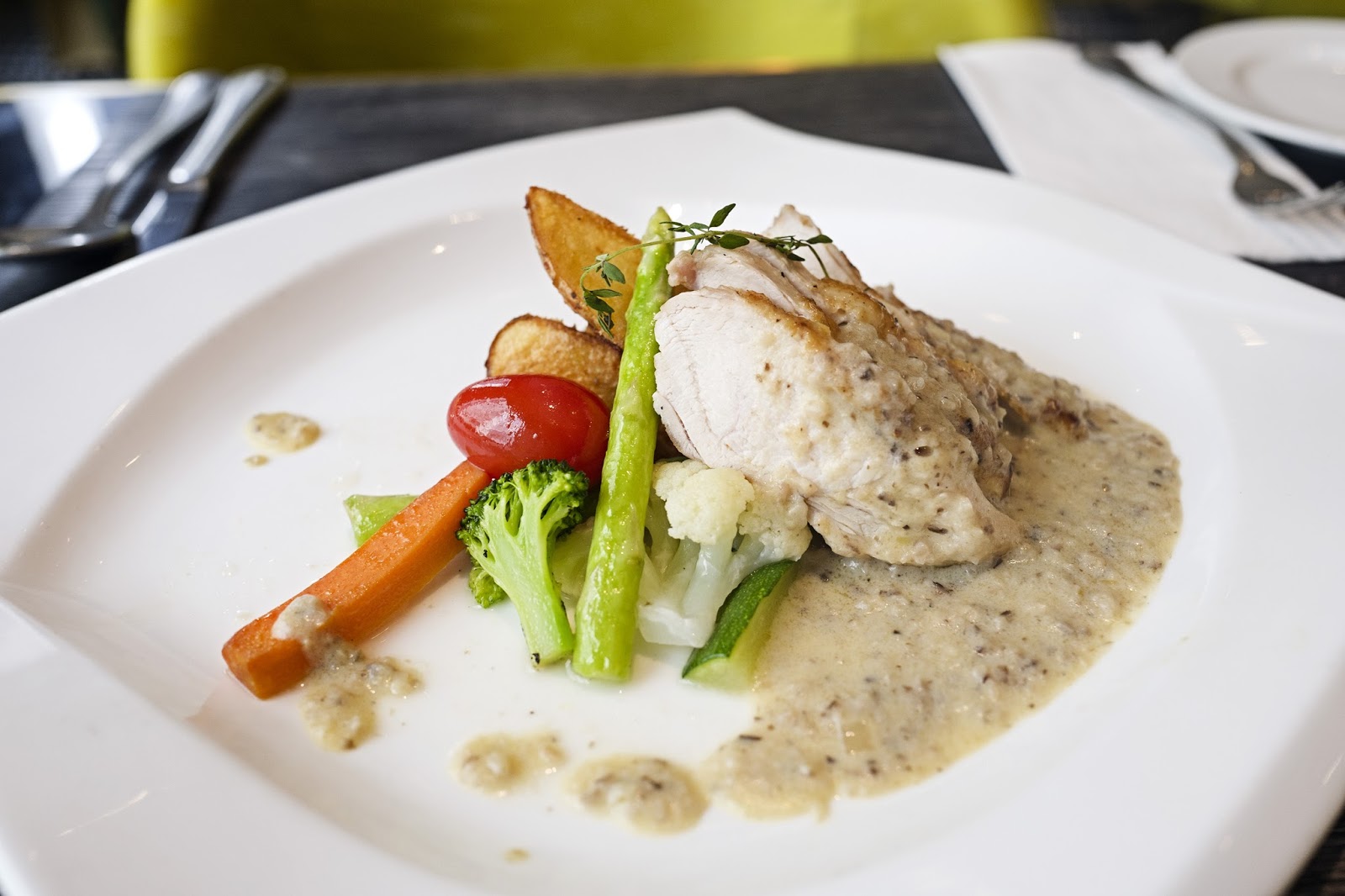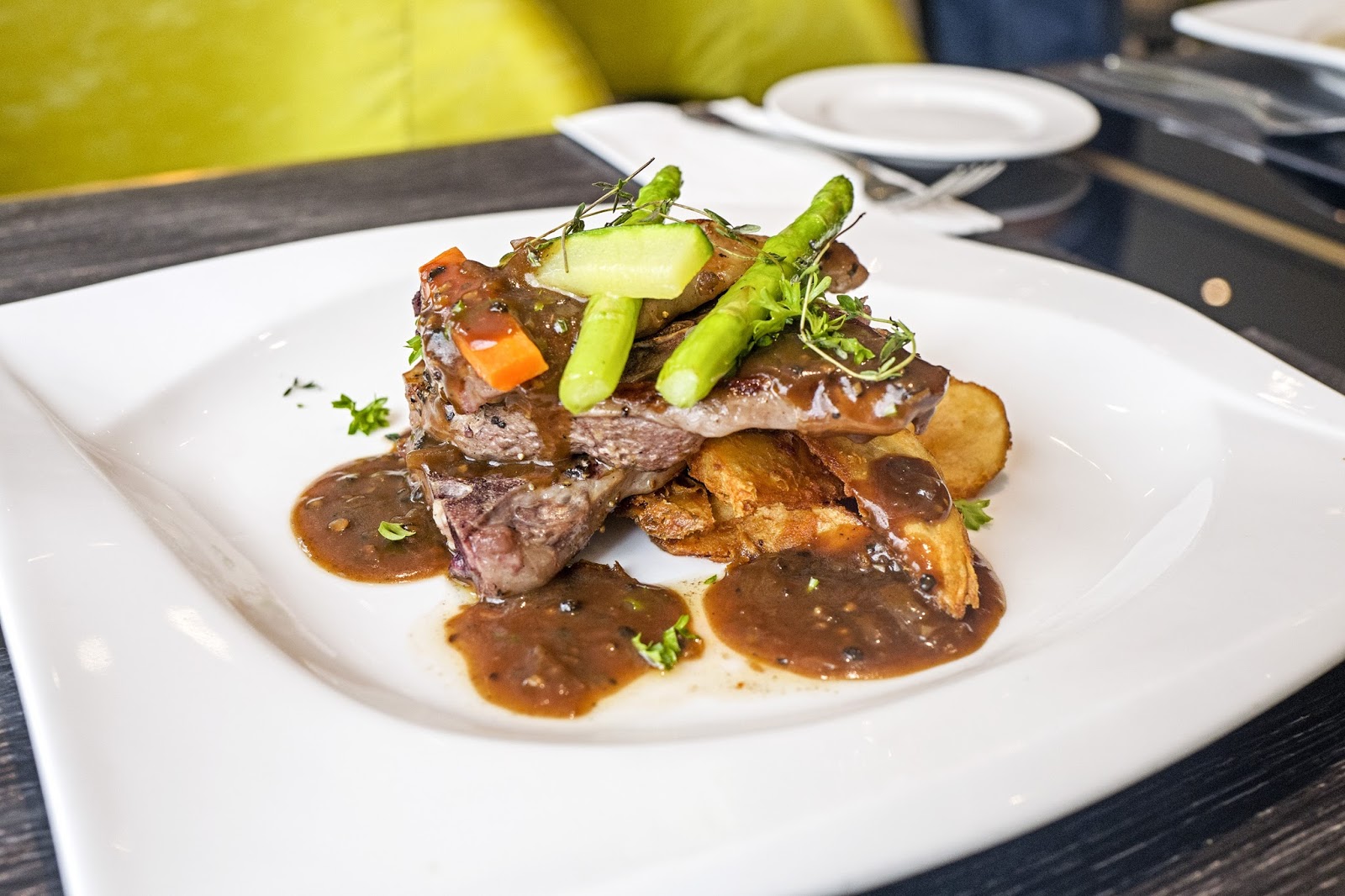 For local cuisine main courses, the Mee Mamak is very rich, slightly spicy and pretty textured, served with prawns and tofu. If you prefer your noodles immersed in a broth, try the huge bowl of Curry Noodles instead, not too spicy, with tau pok, chicken, eggplant, long bean and boiled egg.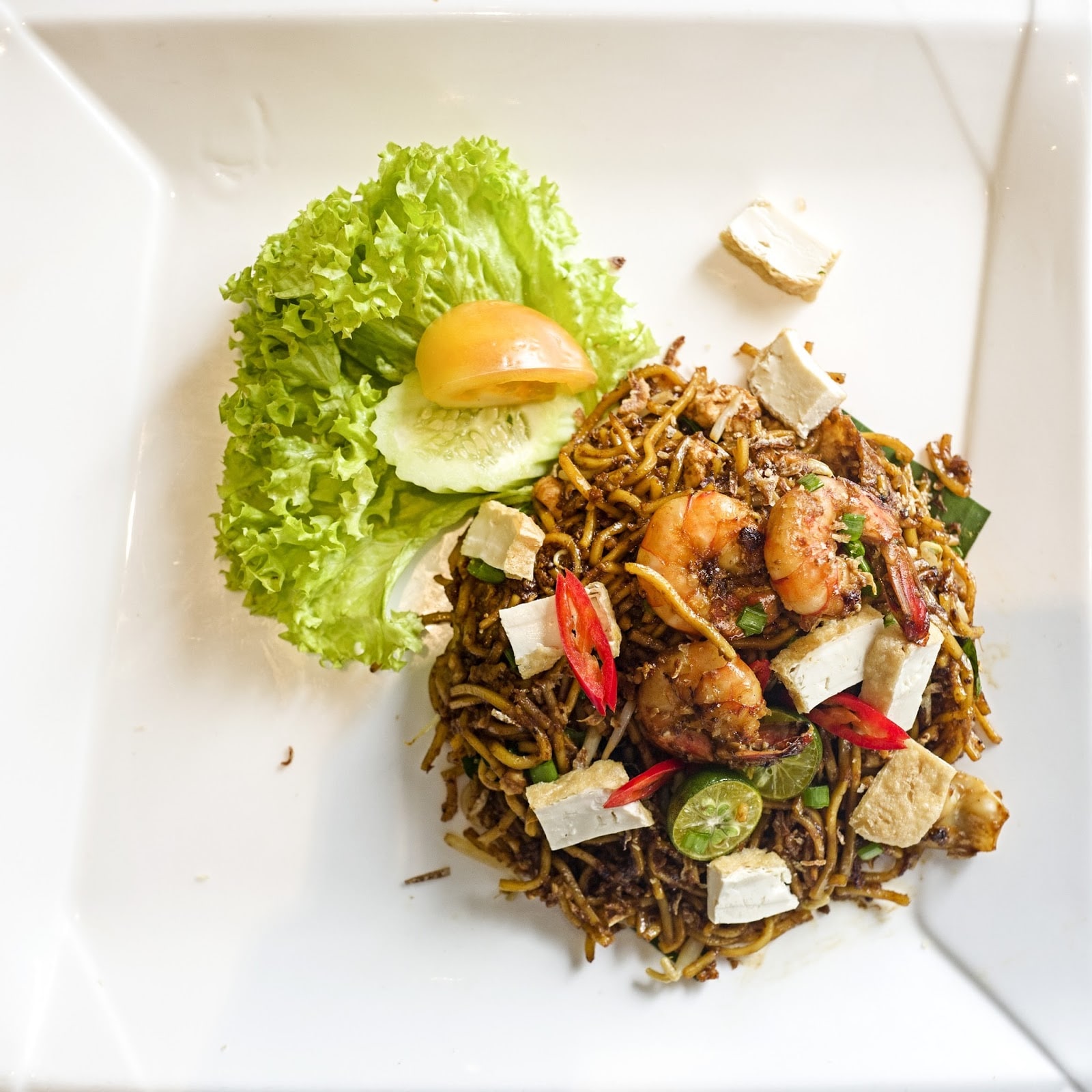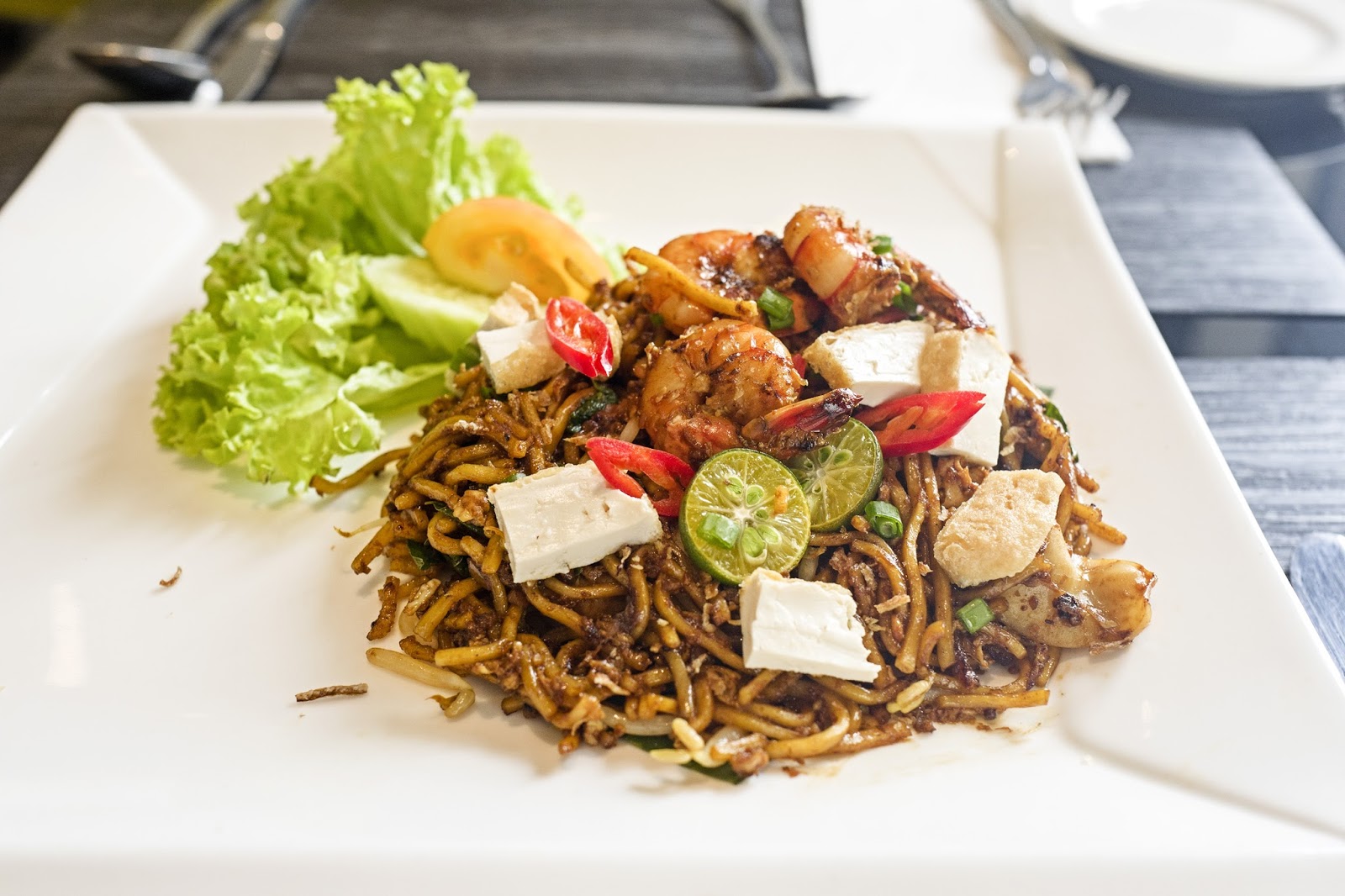 Alternatively, you can check out Checkers' pastas and pizzas: The Fettucine with Smoked Salmon is rich and creamy, so if you prefer a lighter lunch, the Spaghetti Aglio Olio proves a fair bit spicier but not as oily as the average aglio olio in KL. For both, the pasta came out al dente in pretty substantial portions.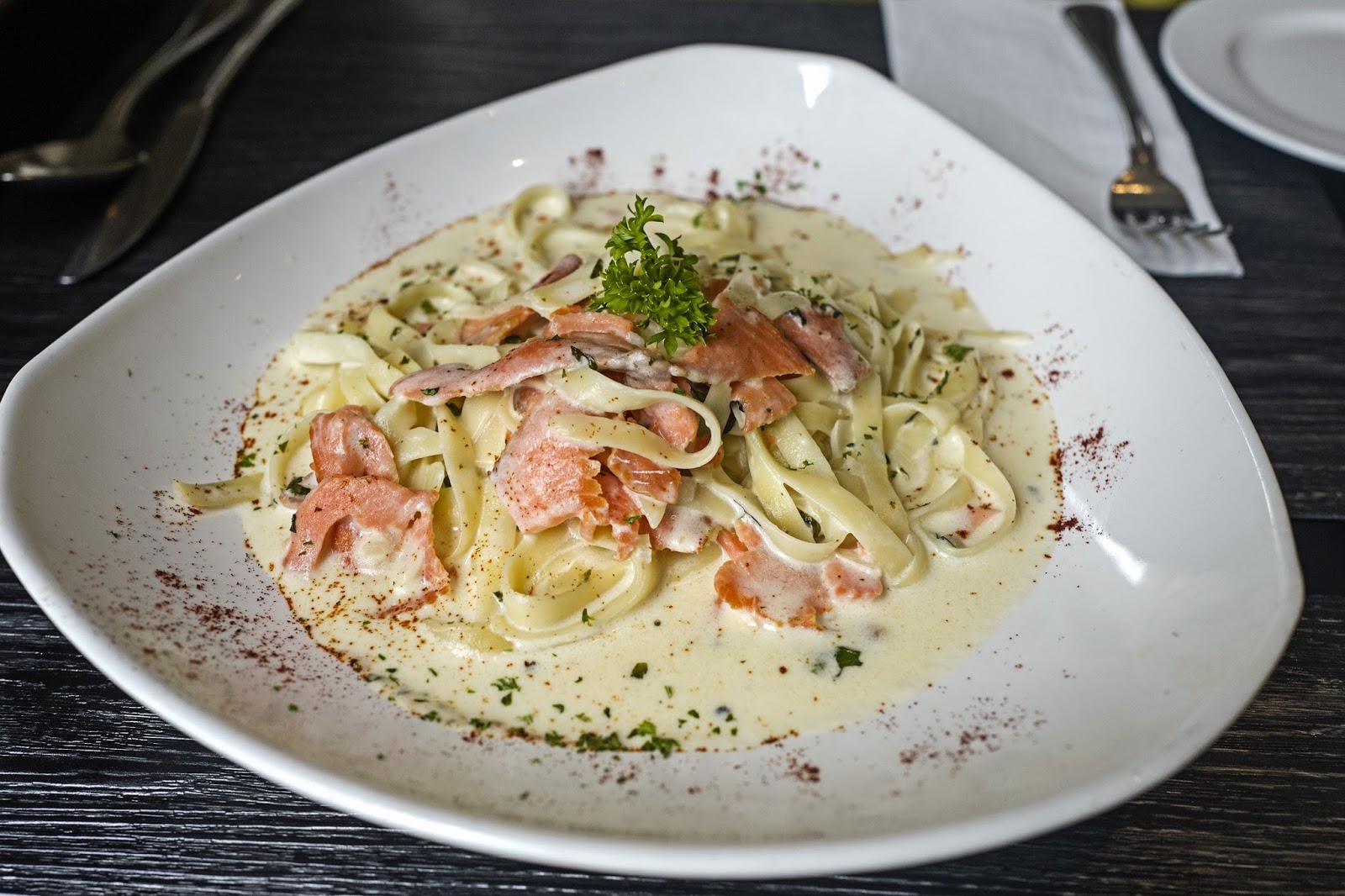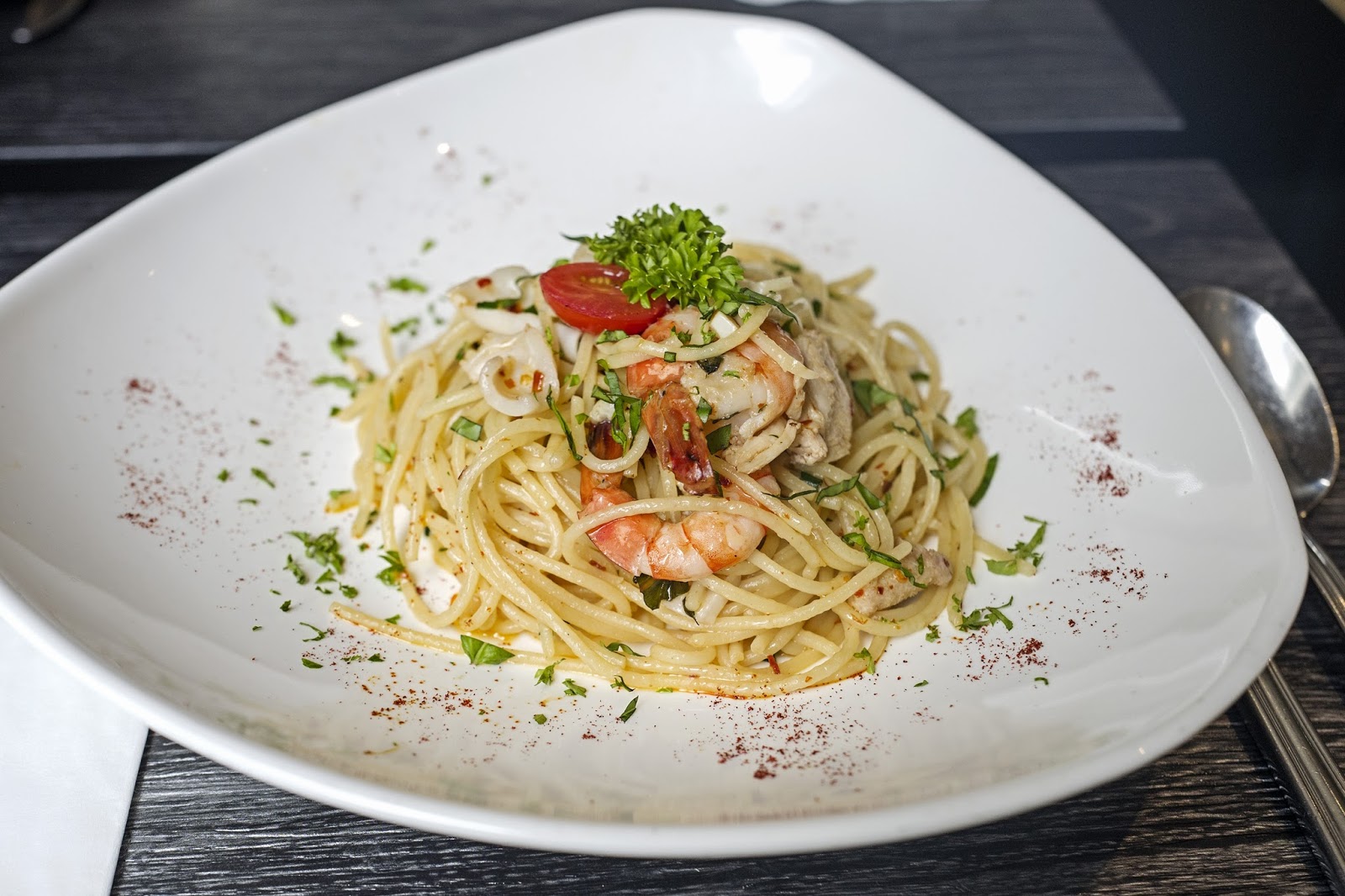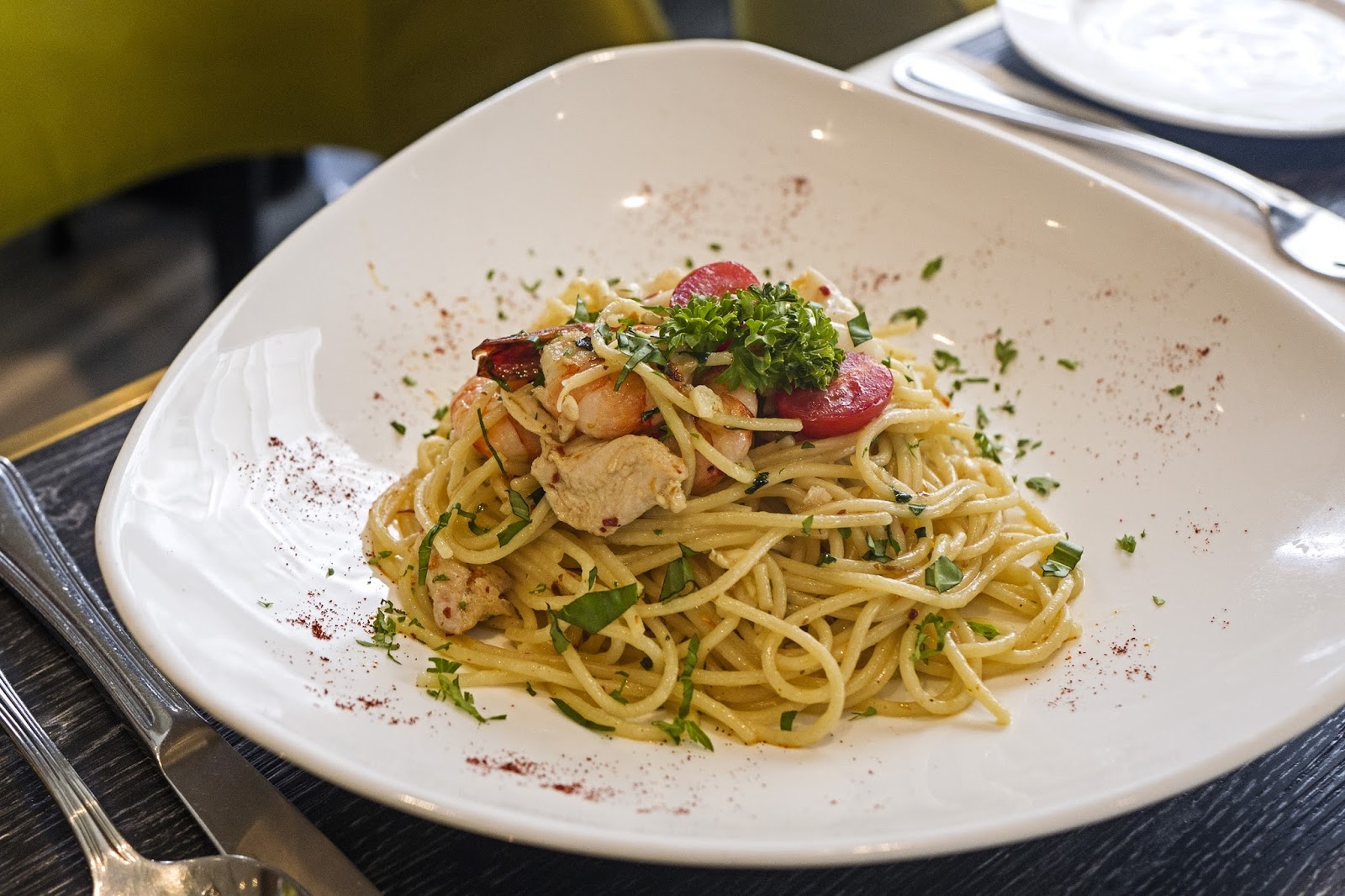 If you'd like to use your fingers instead of forks, the Hawaiian Pizza is your best bet – its base is crunchy and not too thick, with slices that peel apart effortlessly. It's predictably sweet and salty, thanks to the familiar combination of pineapple and cheese.

Time finally for dessert: The perpetual favourite cake of Chocolate Lava is not overpoweringly sweet, with molten chocolate that oozes out seductively.  The Crepe Suzette is sufficiently fluffy, relying on orange marmalade for an extra zing.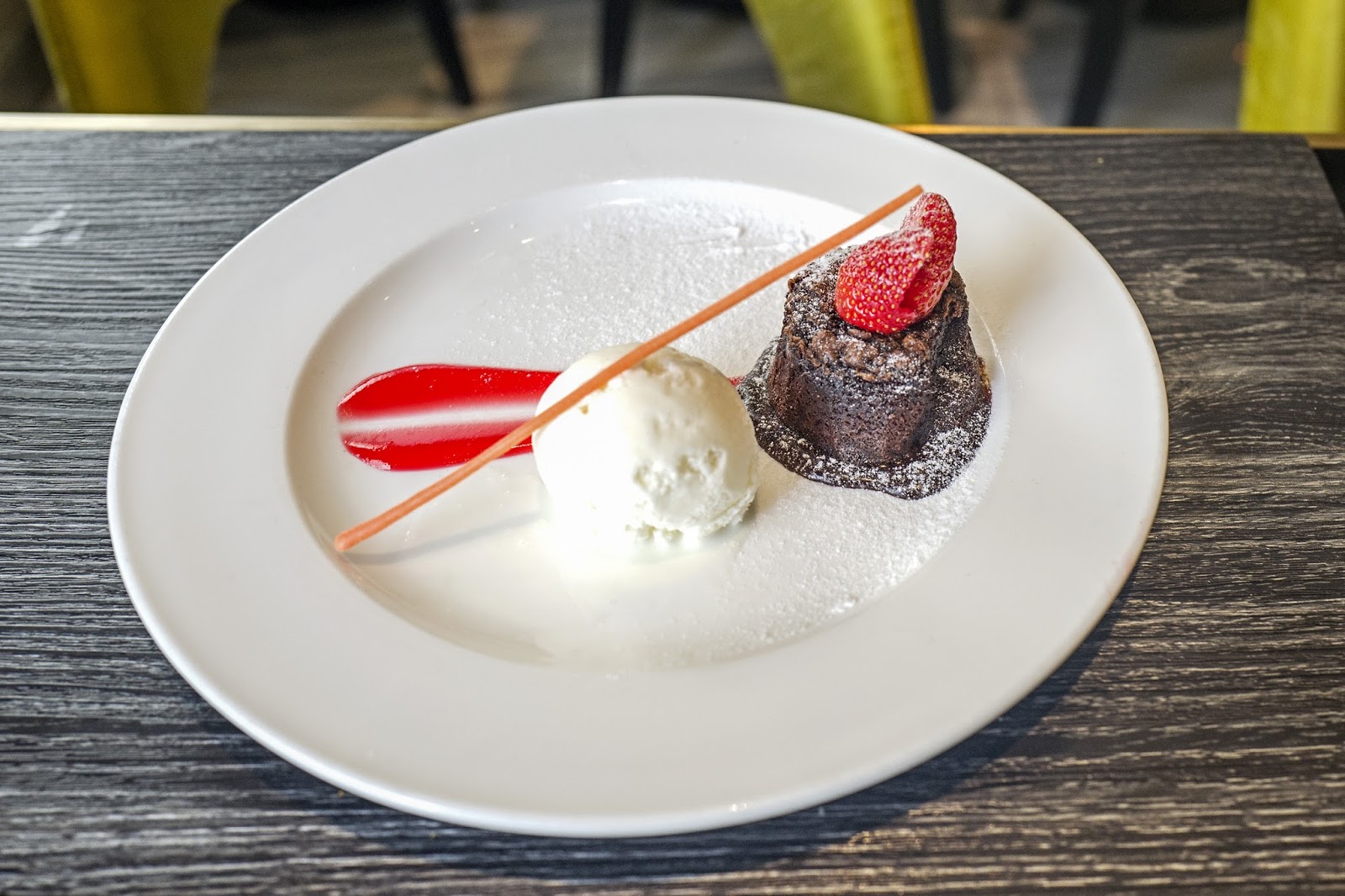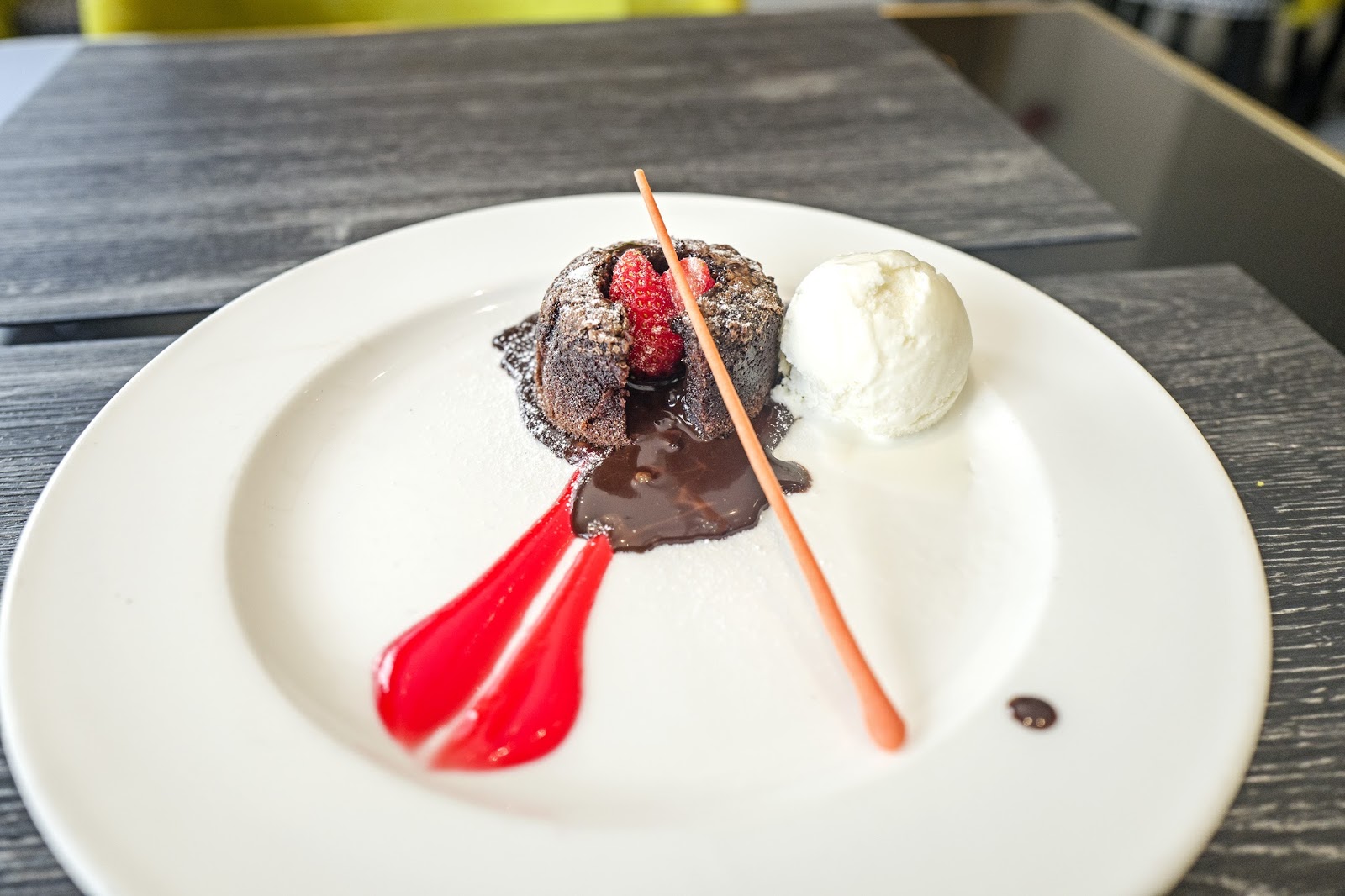 But if the set lunches somehow don't strike your fancy, there are other tempting dishes from the all-day-dining menu. We tried a couple: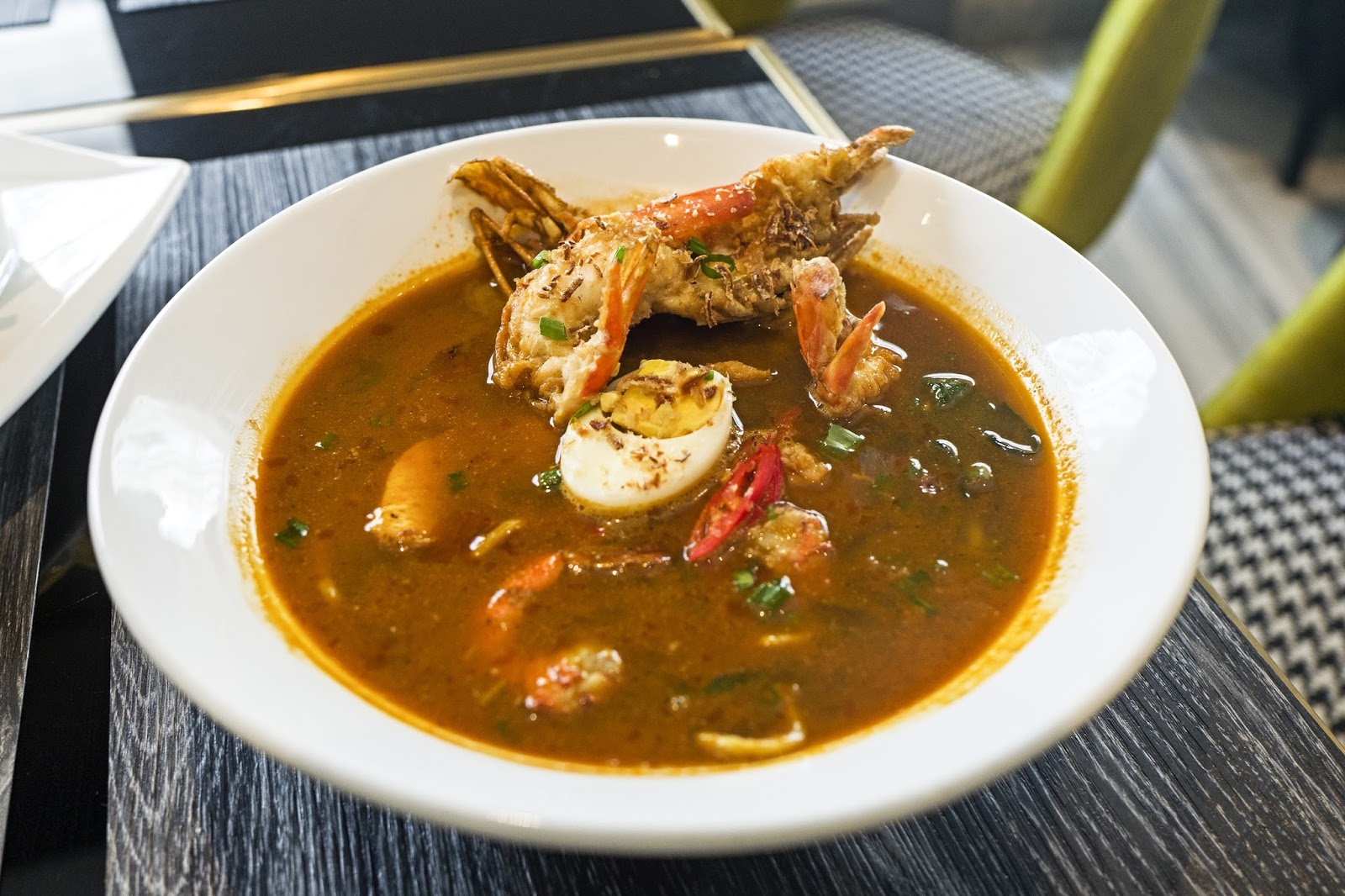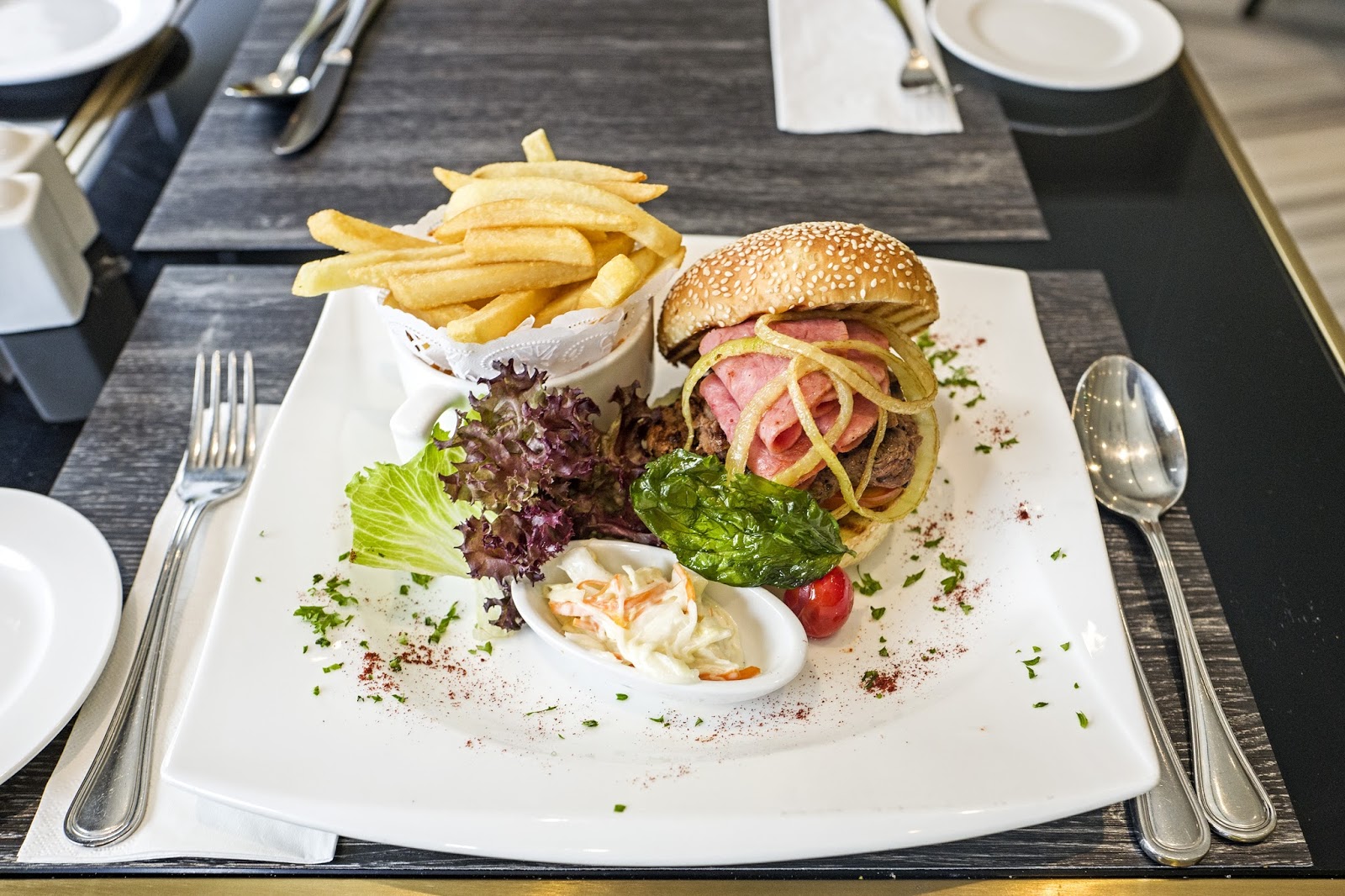 East or West? The choice is absolutely yours. The Signature Dorsett Prawn Mee (RM 33.00) is a huge helping of har mee, comprising dried shrimp sambal pasta, complete with large river prawns and assorted seafood, meant to satiate even the hungriest customer. The Farm House (RM 35.50) is a beef burger with turkey ham and fried onions with fries. It's worth noting that Checkers uses a beef steak rather than the typical beef patty, so this is a burger with a thick, firm bite.
Ultimately, come hungry. These portions are princely. Many thanks to Dorsett Kuala Lumpur for having us here.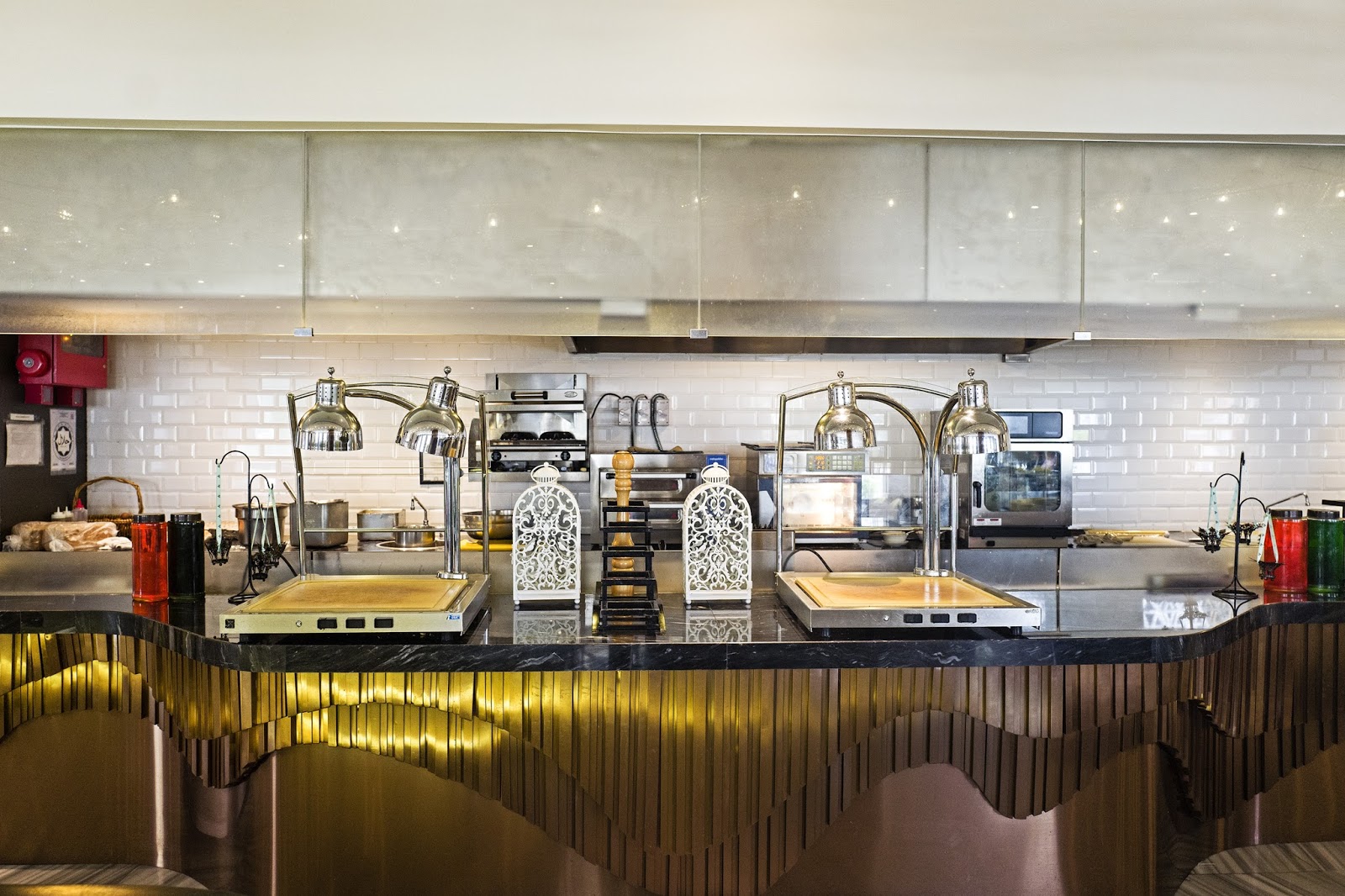 Location & Details
Address: Level 1, Dorsett Kuala Lumpur, 172 Jalan Imbi, Kuala Lumpur.
Hours: Lunch 12pm – 3pm; All Day Dining, 6am – 11pm.
Tel: +603-27161000
Find: View directory for Checkers Cafe here.
Related Topics