10 interesting, themed bars in KL and Selangor
EatDrink Staff
April 21, 2017
LIKE 'EATDRINK' ON FACEBOOK
Share This Post :
From the middle ages to the Caribbean jungle, these themed bars and lounges are great for a fun-filled night out.
1. Hugo Steampunk Premium Lounge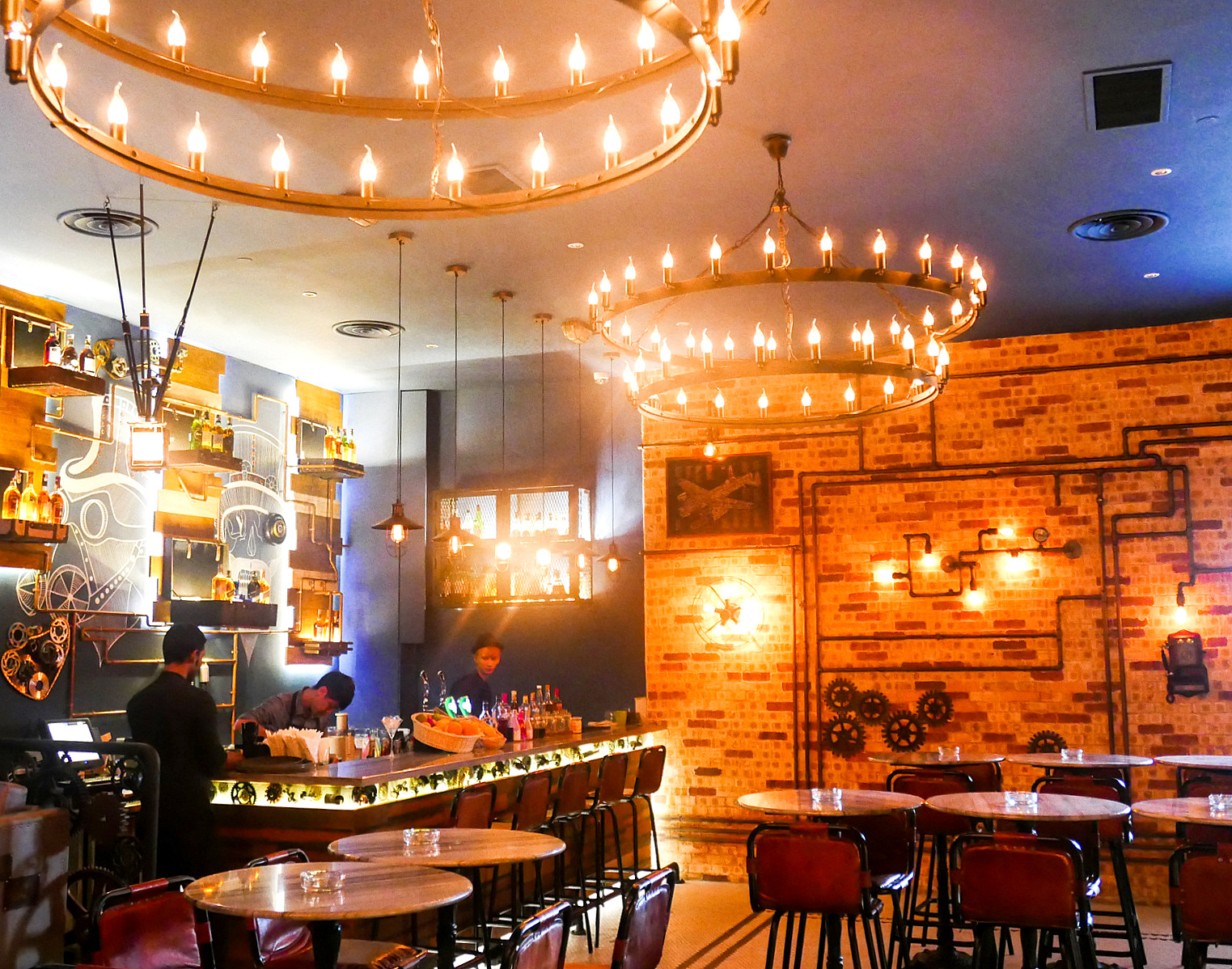 Inspired by Martin Scorsese's Oscar-winning film Hugo, Malaysia's first steampunk-themed bar features an intricate interior that's a visual feast, fitted with mechanical flourishes and a retro-futuristic mural that H.G. Wells might have extolled, honouring the sci-fi subgenre of a pseudo-Victorian era that synthesises steam-powered industrialisation with visions of techno-fantasy.
Chief mixologist Joe Low, a Malaysian who has worked mainly in Singapore for nearly two decades, banks primarily on Asian influences for his concoctions, which comprise cool combos like vodka infused with Tie Guan Yin Chinese oolong tea, poured over with sake & rounded out with whole lychees.
Address: No 16, Jalan 19/1, , Seksyen 19, 46300 Petaling Jaya, Selangor.
Read review for Hugo Steampunk Premium Lounge.
2. AD Bar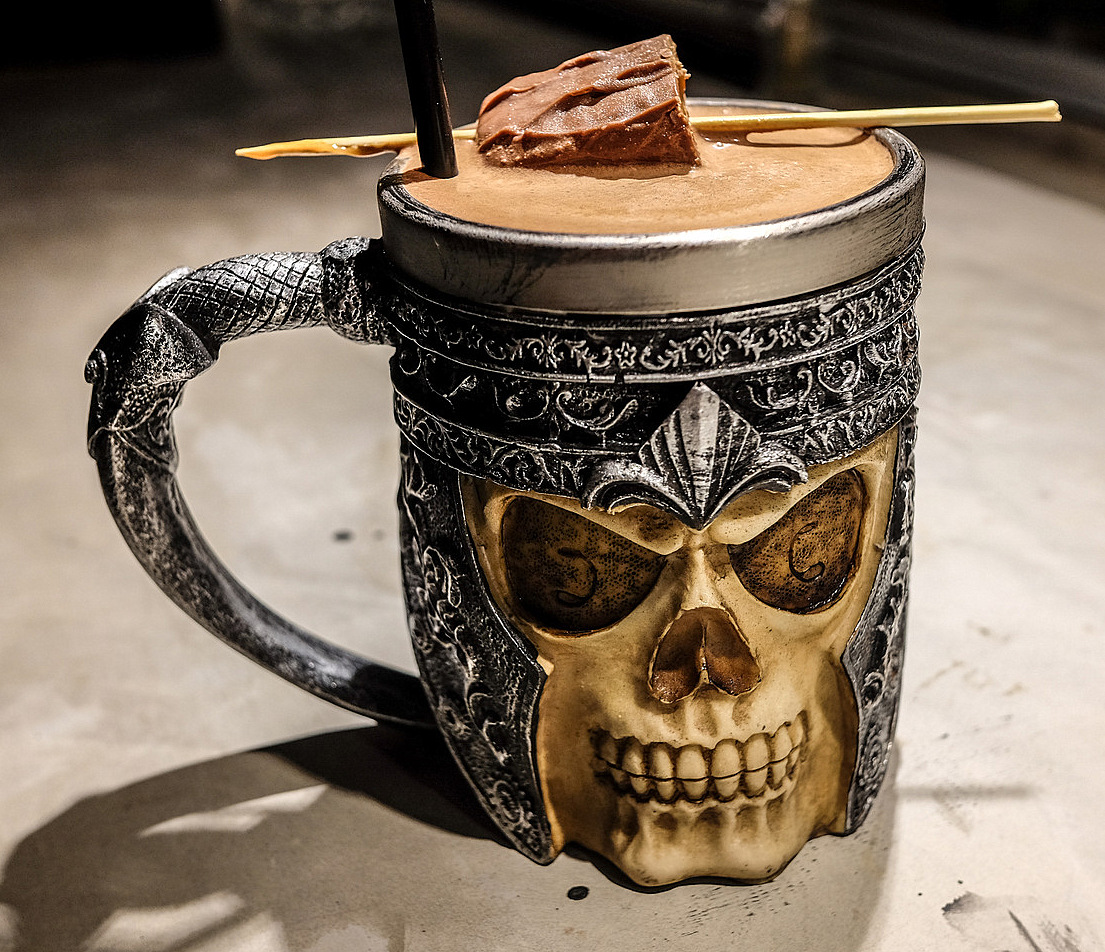 A medieval tavern in Telawi? Bangsar's new hidden bar strives to transport customers back to bygone centuries (specifically, the Middle Ages of AD 500 to 1500) in a strikingly crafted space filled with shadows, texture and character – an intriguing setting for an intimate evening of cool cocktails.
Head bartender Owen and his team prove capable of fashioning some fun, fascinating concoctions; our favourite is the Yeti Cup, memorably presented in a macabre mug that belies its mischievous contents – a smooth, seductive mix of Guinness and rum with Mars chocolate and milk that's creamy and dreamy.
Address: 21A, First Floor, Jalan Telawi 3, 59100 Bangsar, Kuala Lumpur.
Read review for AD Bar.
3. JungleBird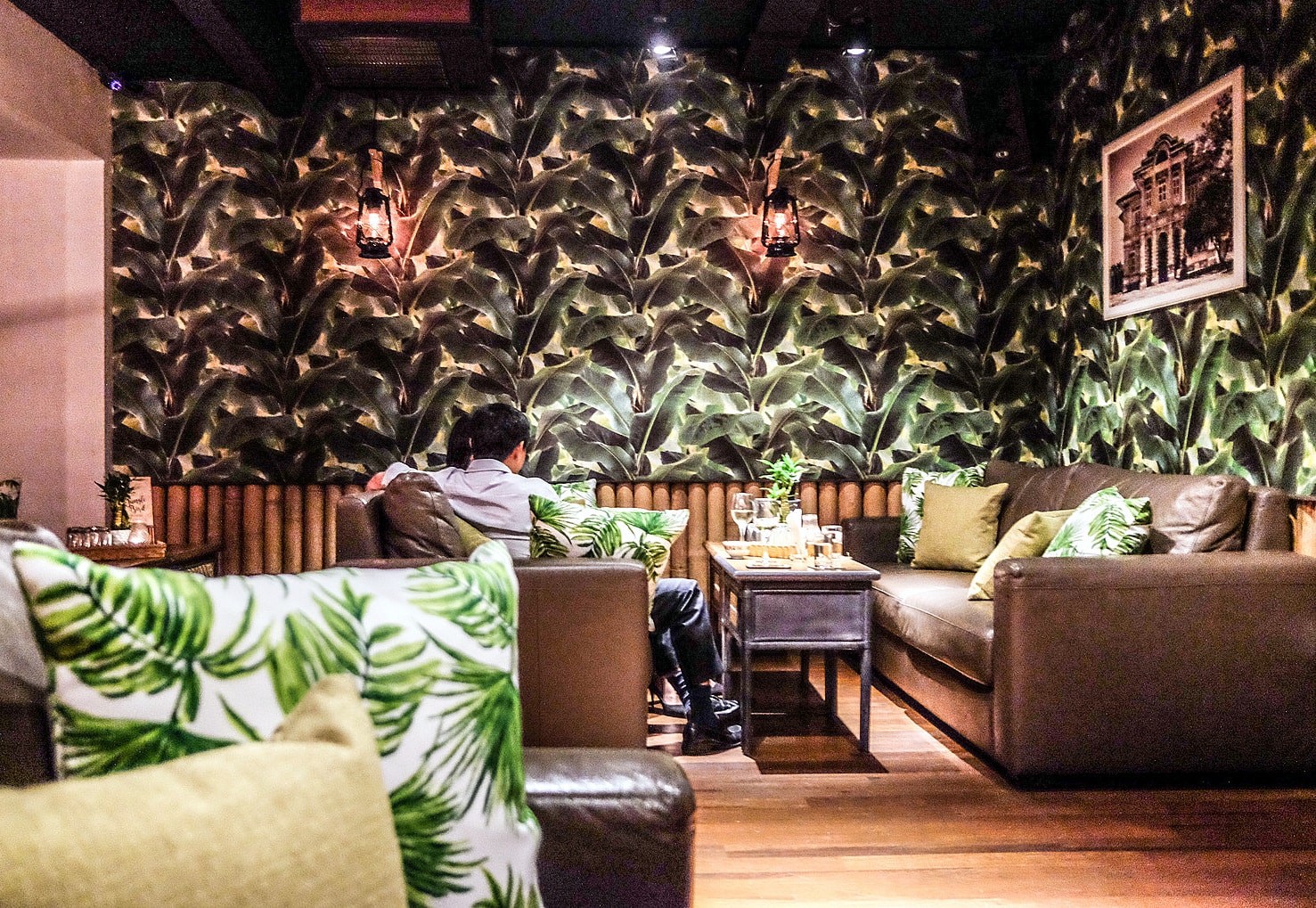 This Bird is set to soar: KL's first rum bar (charmingly characterised as 'rumah rum') takes flight this month, bringing the beloved beverage of pirates and privateers ashore to this tropical-themed setting in Bukit Damansara, spiked with a soulful Caribbean spirit and overrun by rattan and bamboo flourishes. Yo ho ho indeed!
No fewer than 14 rum-based cocktails headline the soft-launch menu, none higher than the bar's eponymous Jungle Bird (Diplomatico Mantuano, Campari, fresh lime, pineapple juice), returning to its roots as a created-in-Malaysia concoction after running rampant across the globe in recent years.
Address: 15 Plaza Damansara, Jalan Medan Setia 1, Bukit Damansara, 50490 Kuala Lumpur.
Read review for JungleBird.
4. CHAZE at Marquee
One of PJ's most intriguing new F&B hubs is taking shape: Marquee @ Menara Lien Hoe seeks to showcase six distinctive F&B concepts on Persiaran Tropicana, kicking off this month with CHAZE, a sultry lounge inspired by a suave persona.
Chaze the man loves hosting soirees, has a keenly honed fashion sense, and appreciates fine music, cocktails and distilled beverages – CHAZE the lounge is meant to be this hypothetical man's sanctuary, welcoming like-minded guests for a memorable night out.
Address: Marquee @ Menara Lien Hoe, Persiaran Tropican, Petaling Jaya, Selangor.
Read review for CHAZE at Marquee.
5. P&C Cocktail Bar
This speakeasy-style cocktail bar is an intimate hideout that strives to evoke the spirit of Prohibition-era America, complete with wanted posters of Al Capone and U.S. newspaper clippings that hark back to nearly a century ago.
Here's how to locate P&C: It's in the strange structure behind Desa Sri Hartamas' Naughty Nuri's (both establishments share the same Malaysian owners); look for a wooden entrance that opens to reveal P&C's cat-and-rooster emblem – a cheeky clue for what P&C really stands for (not Private & Confidential). If you can't find it, ask Naughty Nuri's staff for help.
Address: Look for a wooden entrance that opens to reveal P&C's cat-&-rooster emblem, Kuala Lumpur.
Read review for P&C Cocktail Bar.
6. Mai Bar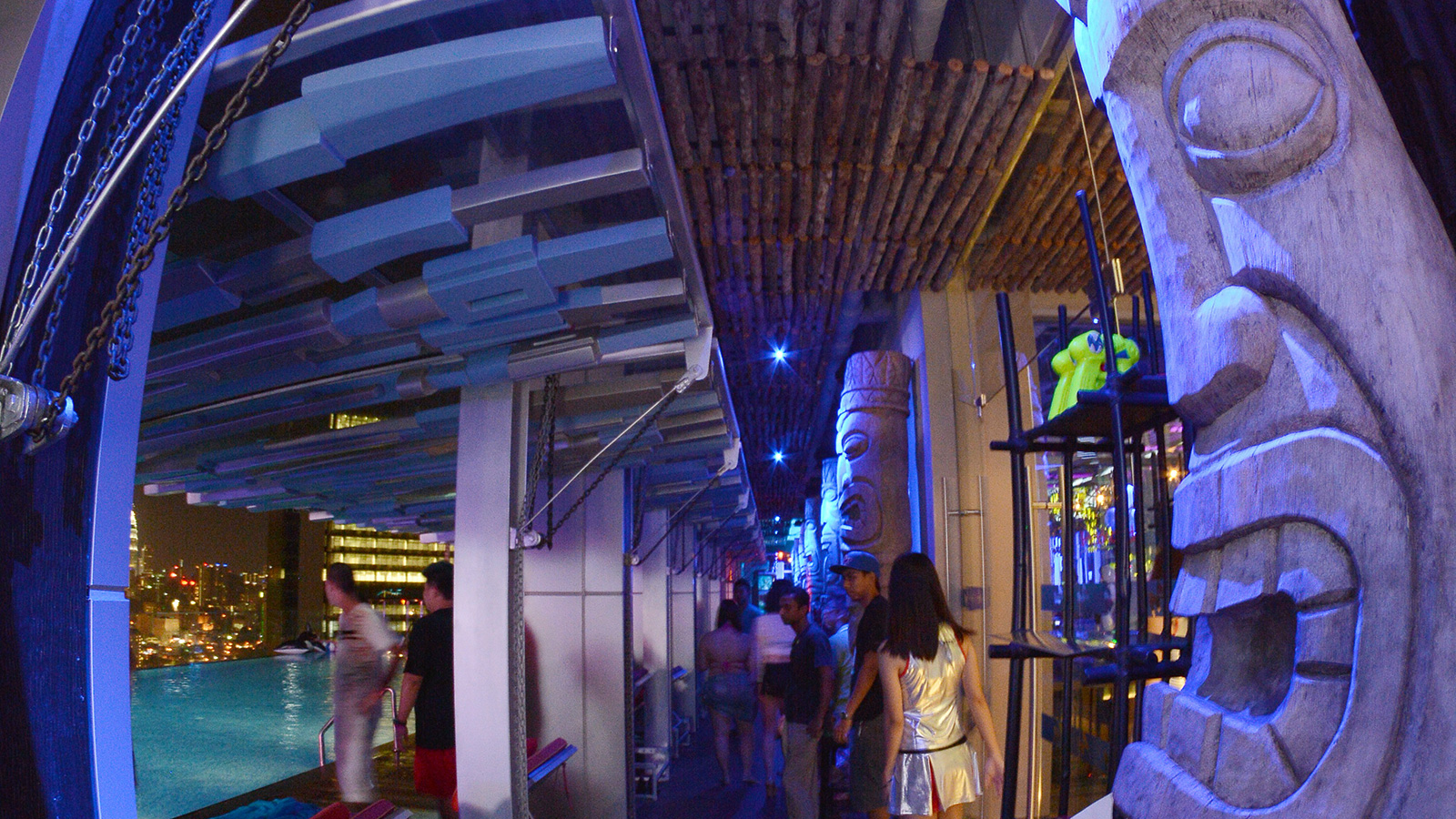 This Tiki-themed rooftop bar at Aloft in KL Sentral serves up fun concoctions in the air, with an elongated black bar that's lit with LED lights to supposedly represent the pacific rim. The Tiki theme doesn't stop at the decor – which includes Tiki paintings and sculptural artwork by Australian artist Tony Twigg – it flows into the cocktail menu as well, which features traditional cocktails with a local twist that are sometimes served in Tiki themed mugs.
Address: Brickfields Aloft KL Sentral,, No. 5, Jalan Stesen Sentral, 50470 Kuala Lumpur.
Read review for Brickfields Aloft KL Sentral, No. 5, Jalan Stesen Sentral
50470 WP Kuala Lumpur
7. Crime Cocktail Bar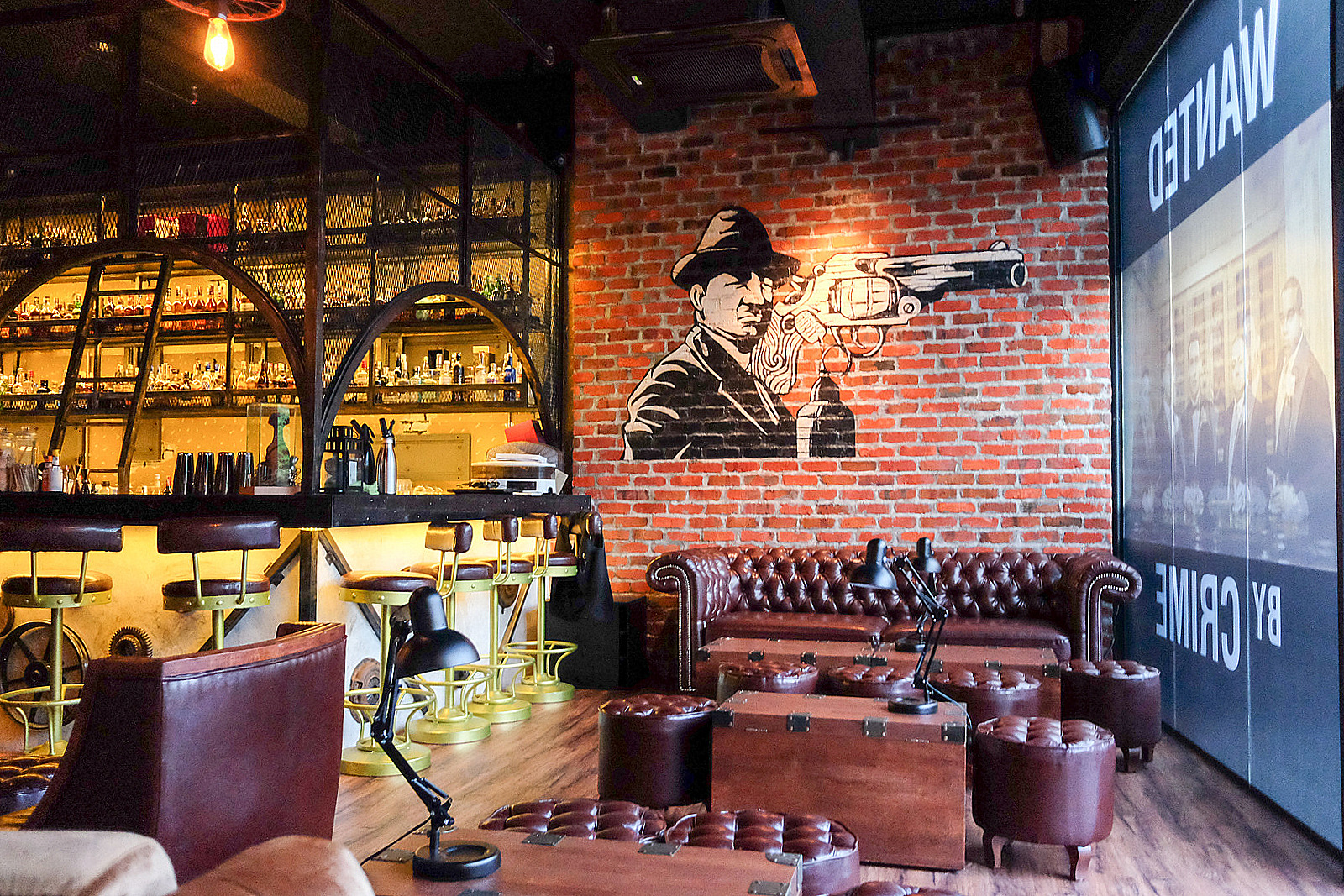 You'll catch us red-handed with some of the city centre's most creative cocktails at this hidden bar, which seems to break the laws of mixology with risky experiments (garlic cocktails, anyone?) – in this case, crime pays pretty well, with bar maestro Kelvin Lee and his team ensuring a memorable evening of surprising sips for their patrons. Talk about an offer we can't refuse.
Crime prides itself on a blend of savvy inventiveness and confident versatility; step up and speak to the team about what sort of flavours you favour, whether you have a preference for, say, cognac, gin or tequila, and leave it to them to craft your fantasy potion.
Address: E-1-09 Electric Boulevard, Lot 436, TREC, Jalan Tun Razak, 50400 Kuala Lumpur.
Read review for Crime Cocktail Bar.
8. The Pawn Room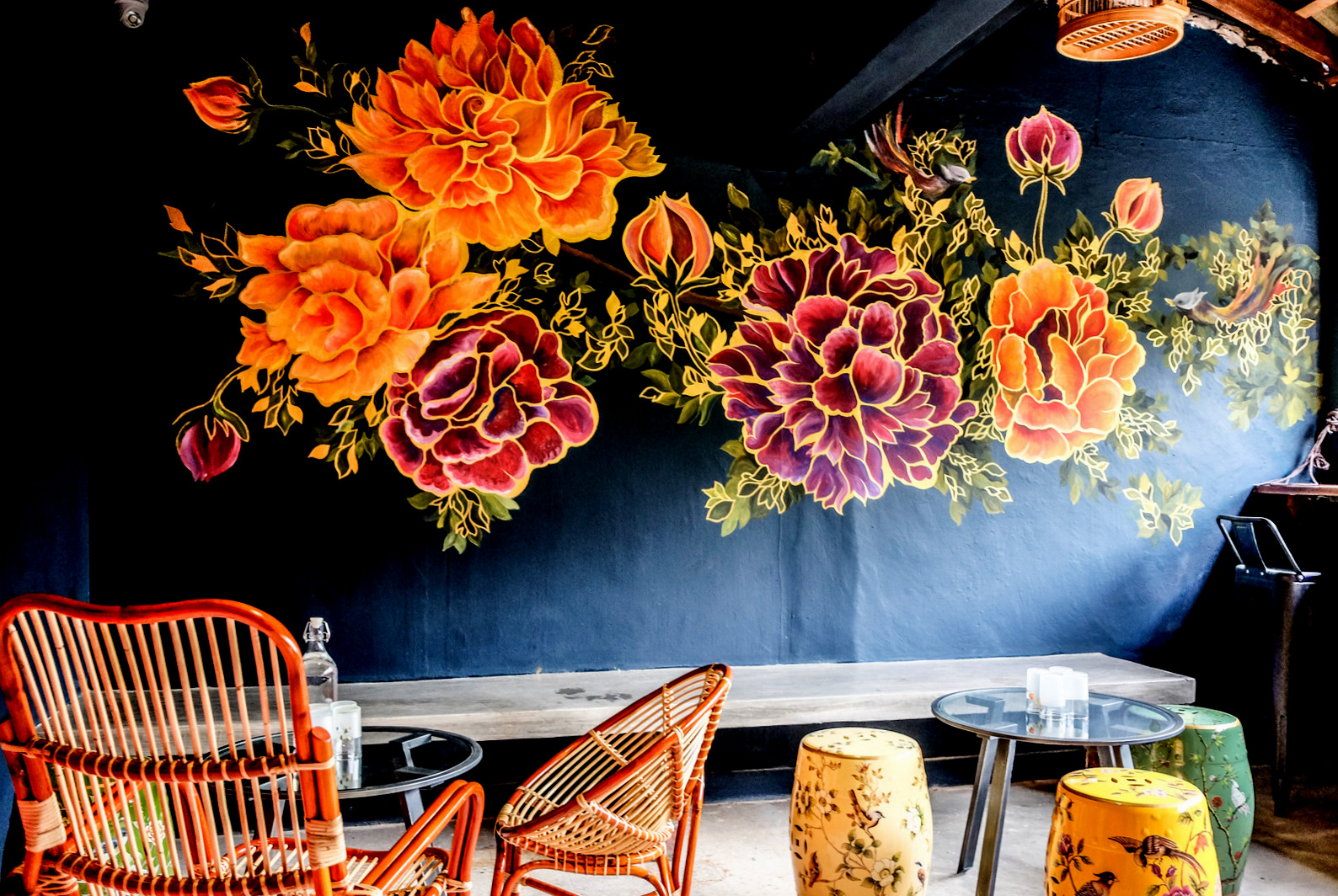 This sprawling hidden cocktail bar promises mystique and mystery, imbued with an Oriental old-world charisma that summons the crimson-hued spirit of 1920s Shanghai, complete with herbal cabinet facades, classic rattan chairs, lanterns and oil-paper parasols.
Helmed by the team behind The Private Room wine lounge on this same street, The Pawn Room is meant to evoke an ancient Chinese pawn shop, with intriguing ideas to complete the theme – patrons may choose to trade their belongings or services for cocktails on selected nights, based on lists that the bar will reveal; for example, The Pawn Room might require a vintage record player, or someone to help tend the bar for awhile; offer those, and enjoy a free drink in return.
Address: 46b, Second Floor, Persiaran Zaaba, Taman Tun Dr Ismail, 6000 Kuala Lumpur.
Read review for The Pawn Room.
9. The Sticky Wicket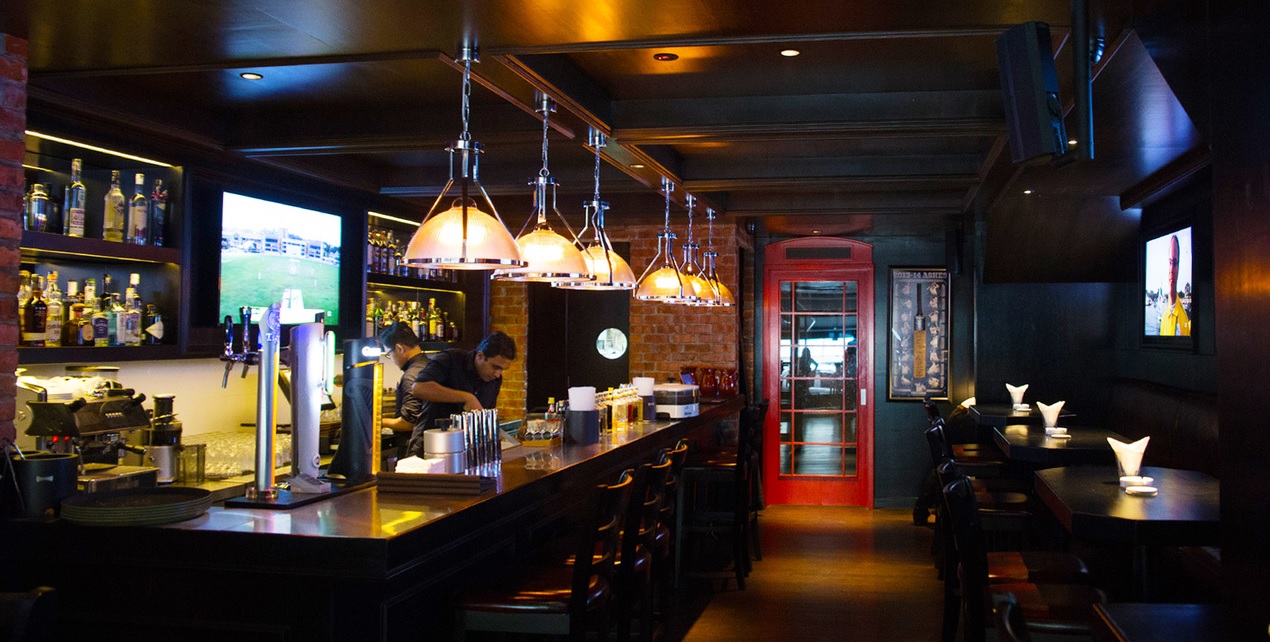 A cricket-themed pub might sound traumatic for those of us who were forced by tyrannical PE teachers to carry the bat back in secondary school, but The Sticky Wicket turns out to be a winning destination.
Despite the copious cricket memorabilia lining the walls and matches playing on every screen, it's worth heading here even though we wouldn't know a cow corner from a diamond duck – The Sticky Wicket features a unique selection of food and cocktails with witty links to cricket.
Address: 34, Plaza Damansara , Medan Setia 2, Bukit Damansara, 50490 Kuala Lumpur.
Read review for The Sticky Wicket.
10. Virgin & Throne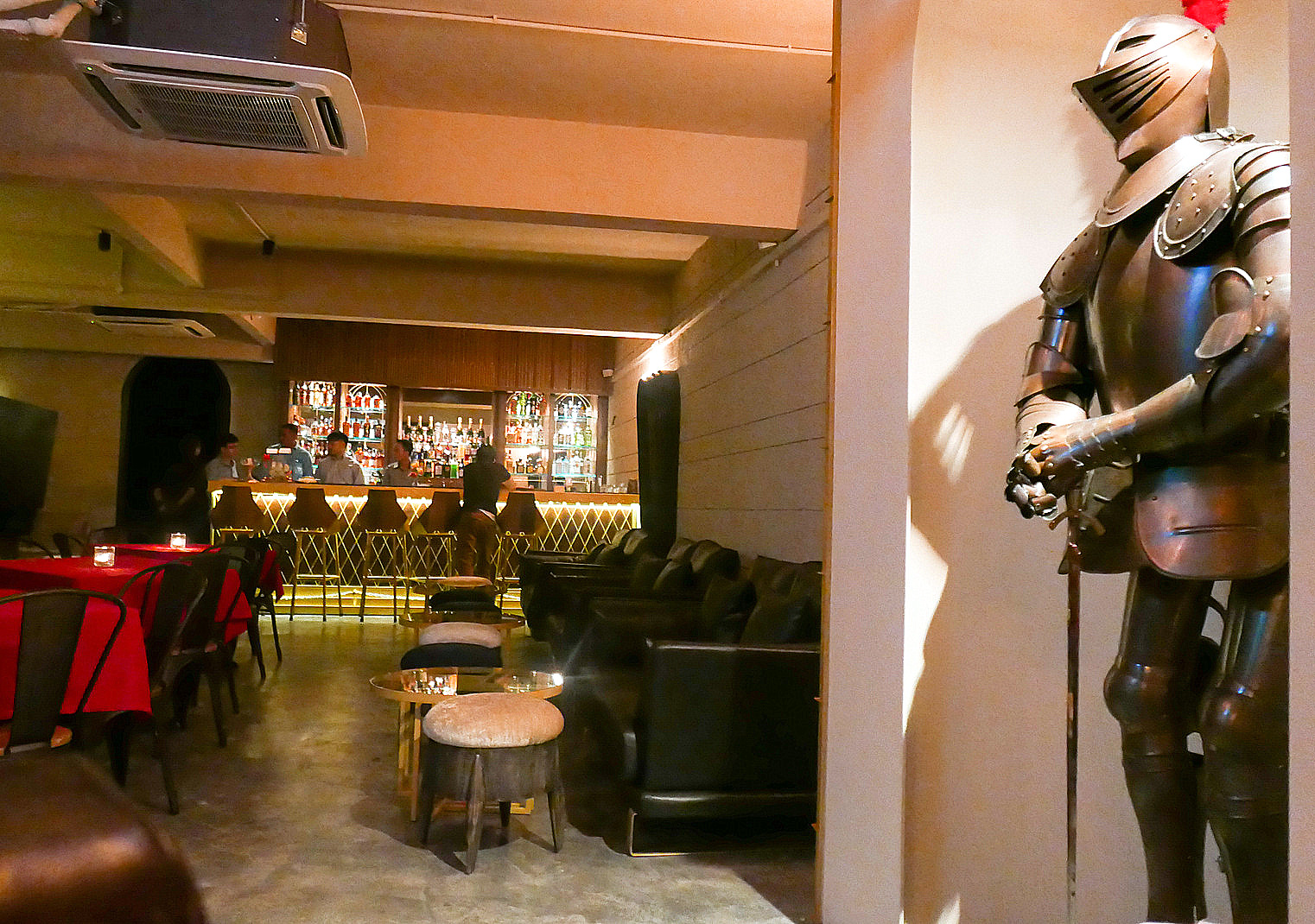 An armoured knight stands guard in this bar, the most conspicuous sign of what's meant to be a medieval theme that's not quite evident in much other than Virgin & Throne's name and a few flourishes in its decor. Cocktails take a modern bent – the Watermelon Mint Soup is made for sharing, filled with vodka-infused watermelon balls in fresh, icy watermelon juice.
Address: A-1st Floor, 26, Jalan Datuk Sulaiman, , Taman Tun Dr Ismail, 6000 Kuala Lumpur.
Read review for Virgin & Throne.
Related Topics