20 new restaurants and bars to visit in Kuala Lumpur and Selangor, January 2017
Sean Yoong
January 5, 2017
LIKE 'EATDRINK' ON FACEBOOK
Share This Post :
With distinctive offerings that span truffle pizzas to truffle lattes, these new restaurants aim to usher in 2017 with a delicious start.
1. Anita Laguna at Menara Amplewest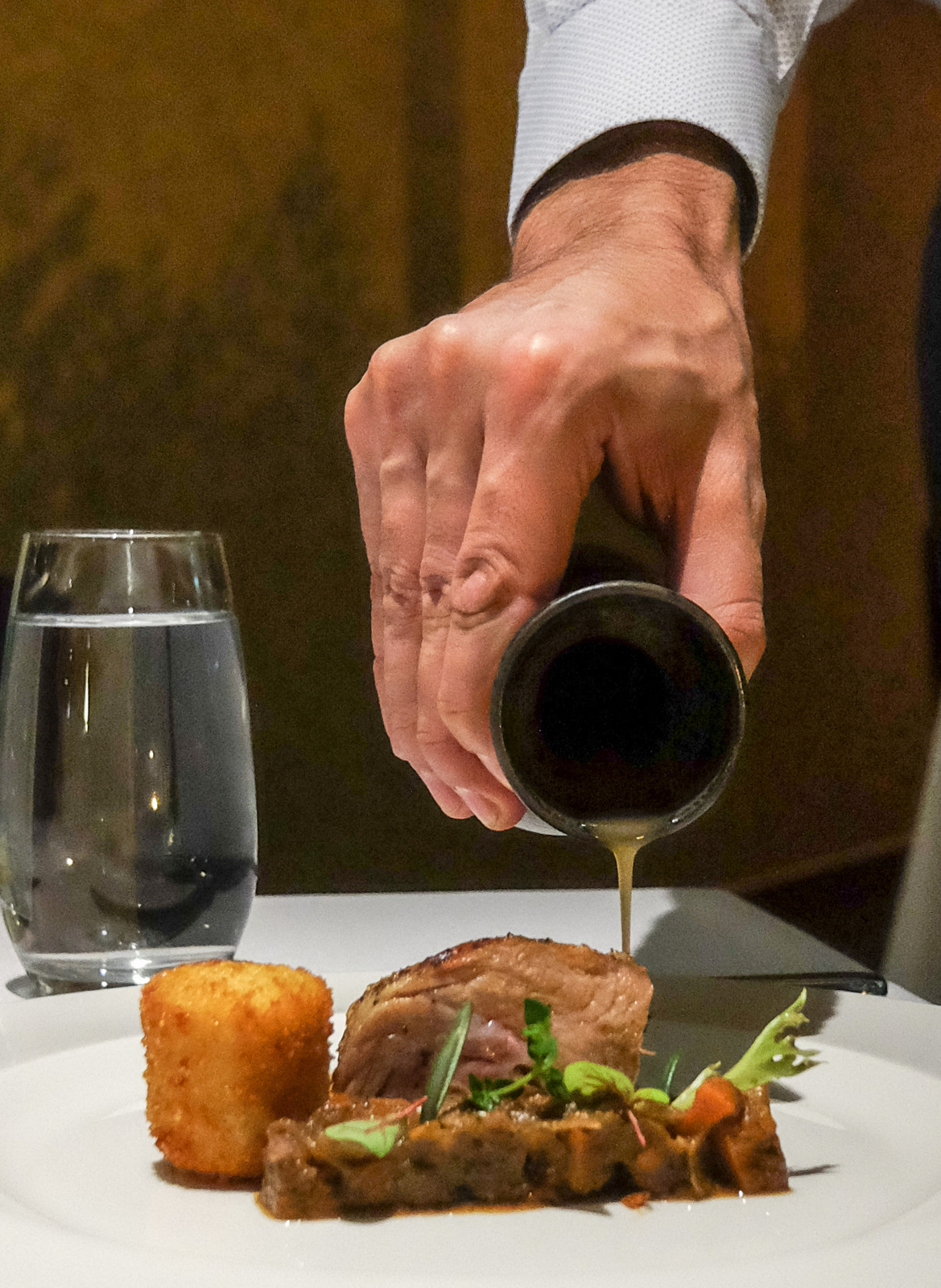 One of our all-time favourite chefs is back with a bang: KL's restaurant lovers will remember Andrea Zanella from his time at excellent Italian eateries like Chiaroscuro, il Lido and Zenzero, but Anita Laguna feels like his most ambitious venture yet. This fascinating new chapter in Andrea's career navigates the horizons of what he calls his personal 'world of flavours,' glimpsing a modern perspective of the culinary arts and gleaning inspiration from throughout Andrea's decades in Europe and Asia.
Address: A-G-1, Menara Amplewest, Jalan Puncak, Off Jalan P. Ramlee, 50250 Kuala Lumpur.
Read review of Anita Laguna.
2. Proof Pizza + Wine at APW Bangsar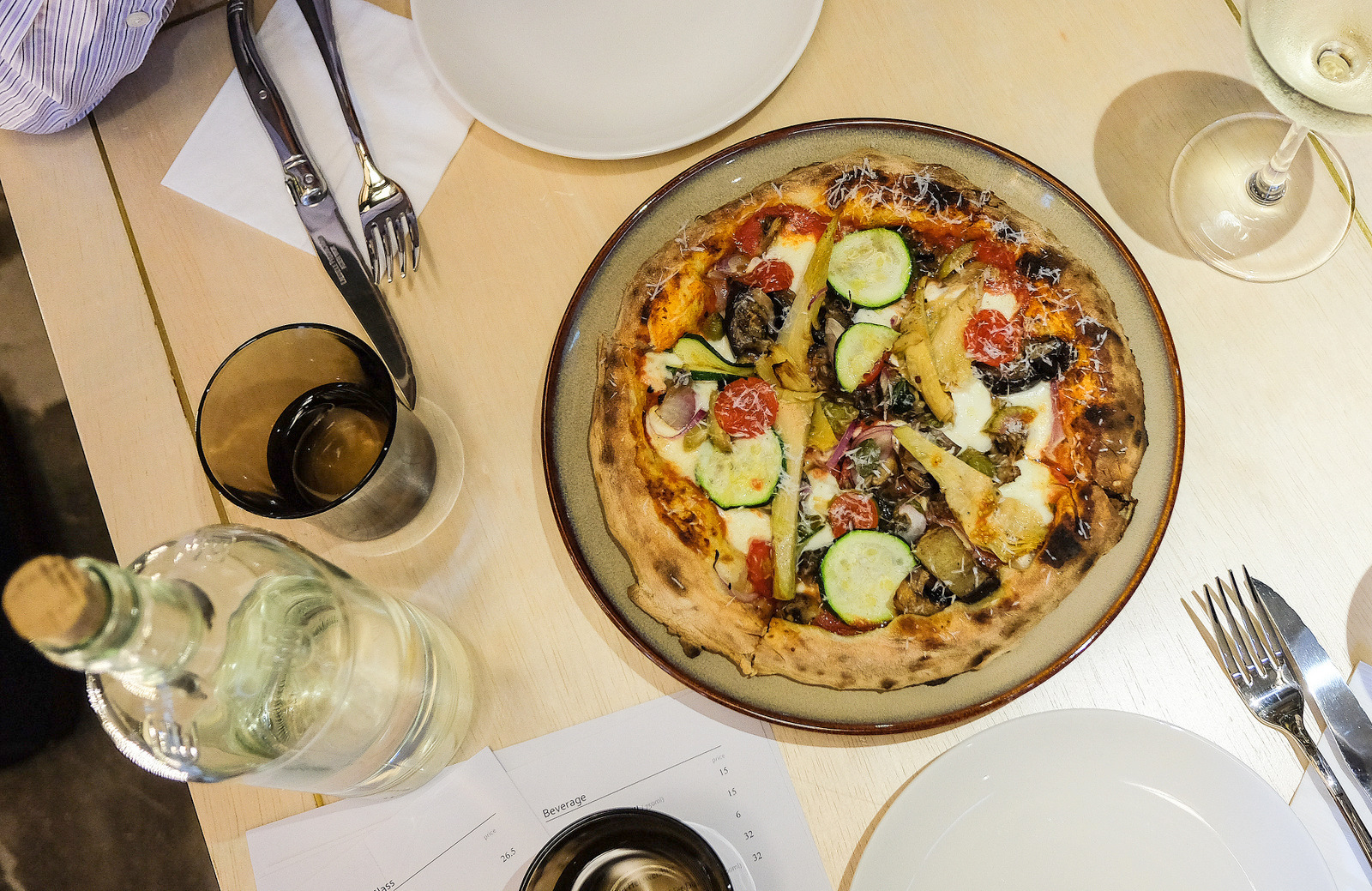 The proof is in the pizza: The final piece of APW Bangsar's F&B puzzle brings a first-rate conclusion to the eclectic restaurants, cafés and watering holes that have sprung up on this 'creative campus' over the past six months – Proof comes brilliantly close to being the pizzeria and wine bar of our dreams, introducing intriguing pizzas, completely wood-fired by chef Meg and her team, in an irresistibly sexy setting that's Tuscany by way of Tribeca. The venue is in its soft-launch stage, with more to come for both the menu and the mise en scene, but if pizzas are your passion, Proof should be your next destination.
Address: Lot 29-2, Paper Plates, Jalan Riong, , 59100 Bangsar, Kuala Lumpur.
Read review of Proof Pizza + Wine.
3. The Hyacinth Café at Saville Melawati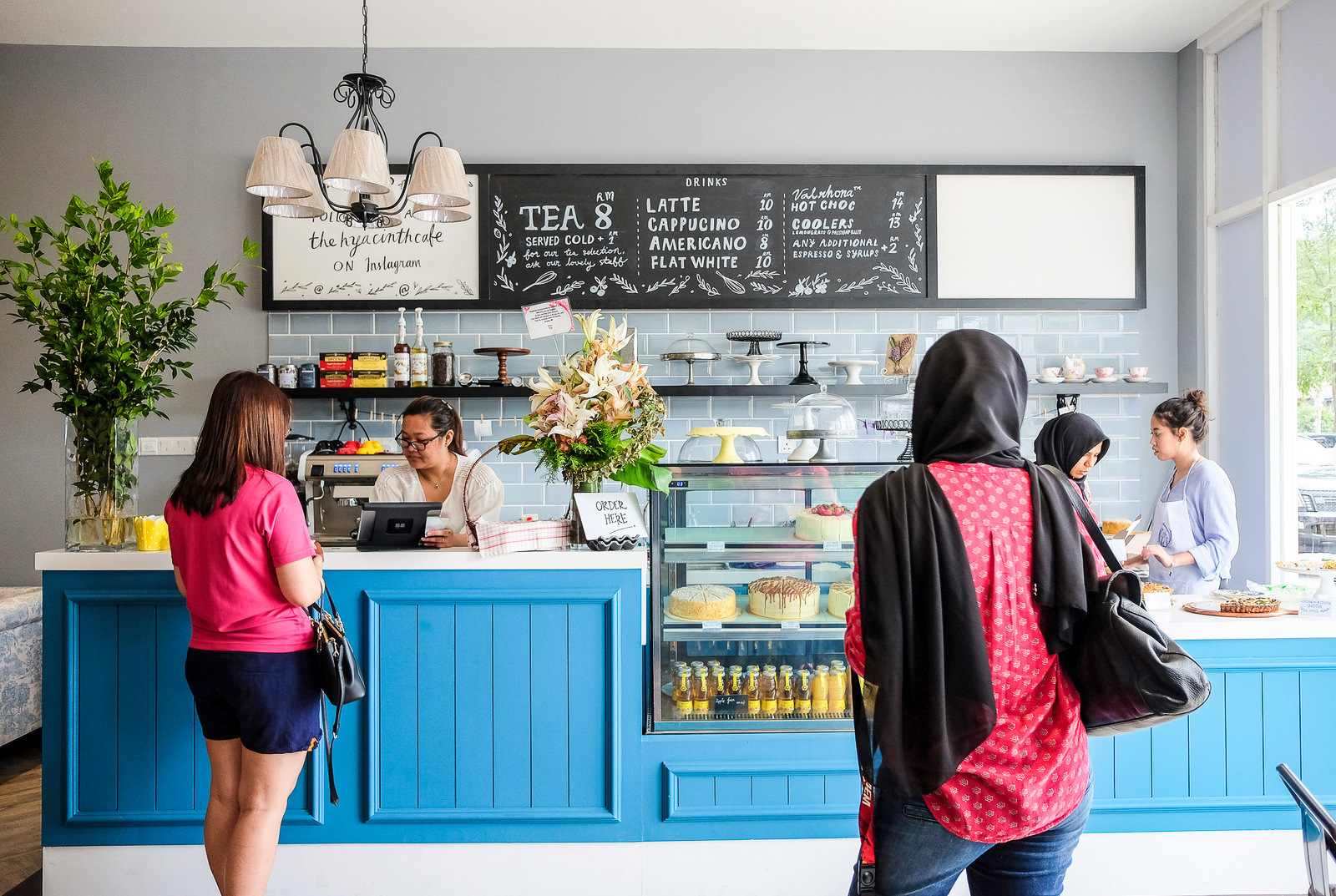 tart with a spinach-ricotta quiche, then celebrate the birth of this new baked-fare parlour by Kak Yani – best known as The Kitchen Guardian, one of KL's most respected cake makers – by sharing hefty slices of her Russian-inspired Medovik layered honey cake, classic British Victoria sponge sandwich, and a Rose Pistachio cake that targets local flavour preferences.
Address: G-3A, Saville at Melawati, 2 Jalan Kolam Air, Taman Desa Melawati, 53100 Kuala Lumpur.
Read review of The Hyacinth Café.
4. Five-HT at Bangsar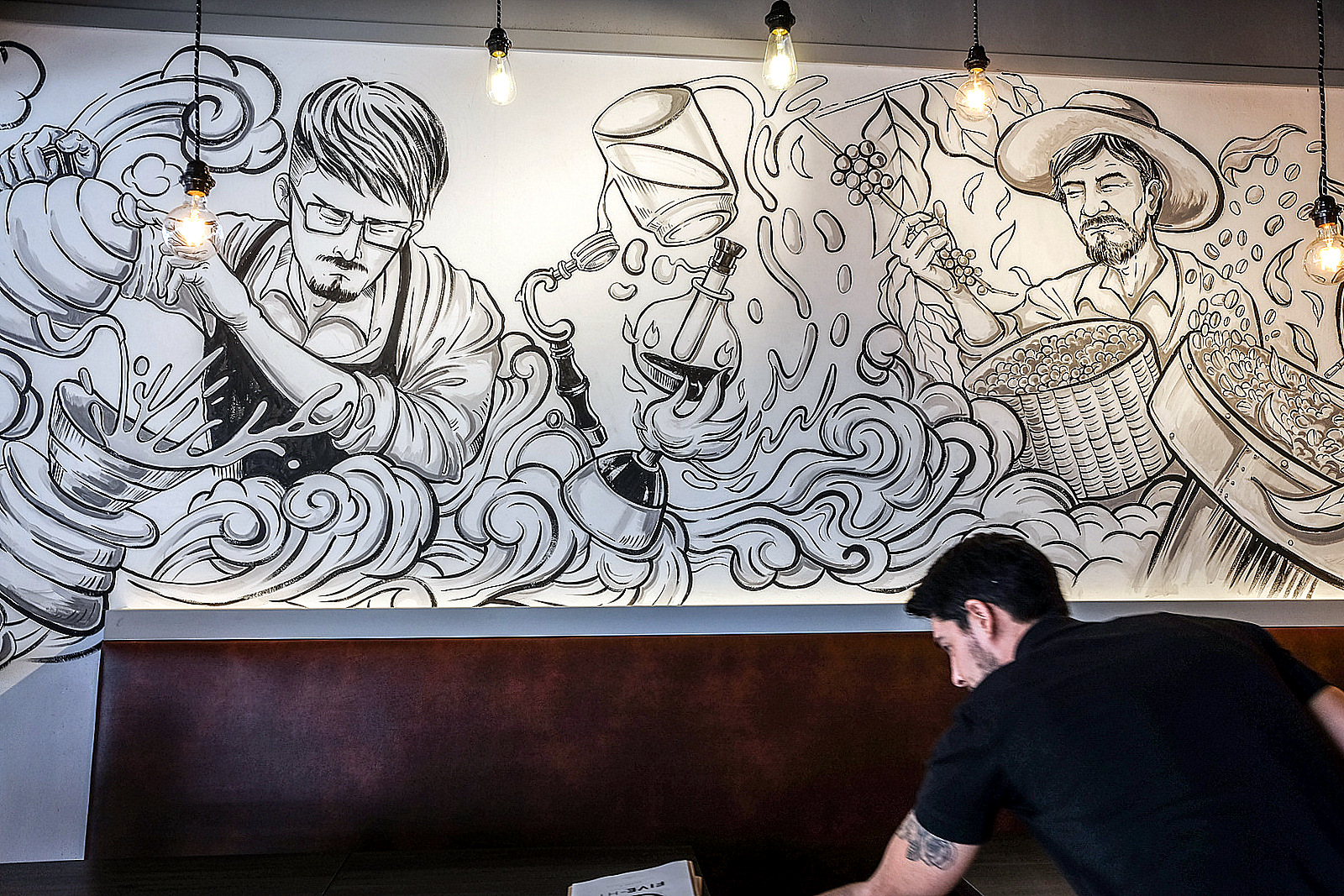 With café fatigue bubbling over in KL, folks seeking fresh sparks of chemistry might be fired up by Five-HT (the name references the mood-stabilising serotonin), where revisionist Japanese fare and unorthodox coffee concoctions buffer the menu. Check out the lattes laced with truffle oil or blended with avocados, and an espresso combined with coconut water.
Address: 50, Jalan Maarof, Bangsar Baru, 59000 Kuala Lumpur.
Read review of Five-HT.
5. Bonfire at The Starling Mall
The place is lit: A restaurant that plays with fire without burning its patrons, this family-run venue fans the flames of cooking with integrity and imagination, harnessing the heat of wood and charcoal ovens to grill its steaks, bake its watermelons, char its corn and roast its potatoes. Try the red snapper, a heat-seeking missile of feel-the-burn flavour, packed with nuance in each heady bite of its flesh, firmly on the right side of tenderness.
Address: Lot G-032, The Starling Mall, Jalan SS21/37, Damansara Utama, 47400 Petaling Jaya, Selangor.
Read review of Bonfire Restaurant & Bar.
6. HAPP Café at Tropicana Avenue
Hydrangea therapy: If flowers, cakes and coffee make you happy, Happ might be worth hopping to – helmed by two sisters, this soothing space blossoms with blissful vibes, fusing a brightly lit café with a florist that promises both natural and artificial blooms. The too-cute-for-school Chamomile Honey cake, a charmingly playful creation with lovely nuances of tea, rounded out with a 'honeycomb' of white chocolate and a vial of rich honey, is bound for Instagram glory.
Address: P-G-09, Tropicana Avenue, Persiaran Tropicana , 47410 Petaling Jaya, Selangor.
Read review of Happ: The Flower Café.
7. Lankan Café at Petaling Jaya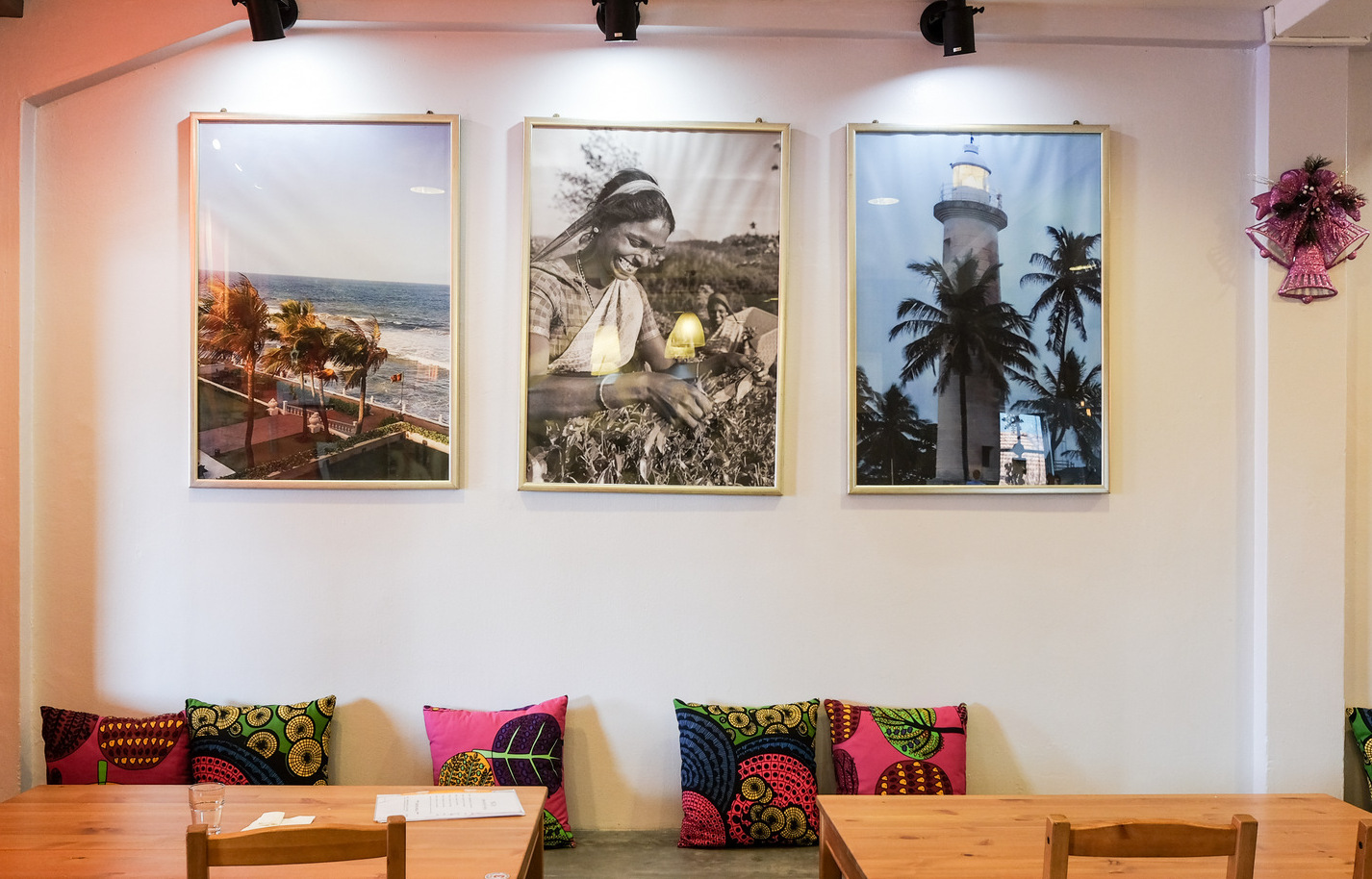 Food that feels like coming home: With a Sri Lankan chef in the kitchen, this family-run restaurant offers casual comfort food that brings a bit of Colombo to the Klang Valley – the menu evolves throughout the day, from breakfast to lunch to tea and dinnertime, but if you're here in the afternoon, try the thick, terrifically textured puttus and the tender, fresh-tasting idiyappams, partnered with distinctly spiced dal, rich curries (we like the juicy squid, as well as the deep, dark chicken) and vegetarian-friendly condiments (we love the robust fried bitter gourd).
Address: No.388, 1st Floor, Jalan 5/59, Taman Petaling, 46000 Petaling Jaya, Selangor.
Read review of Lankan Café.
8. AD Bar at Bangsar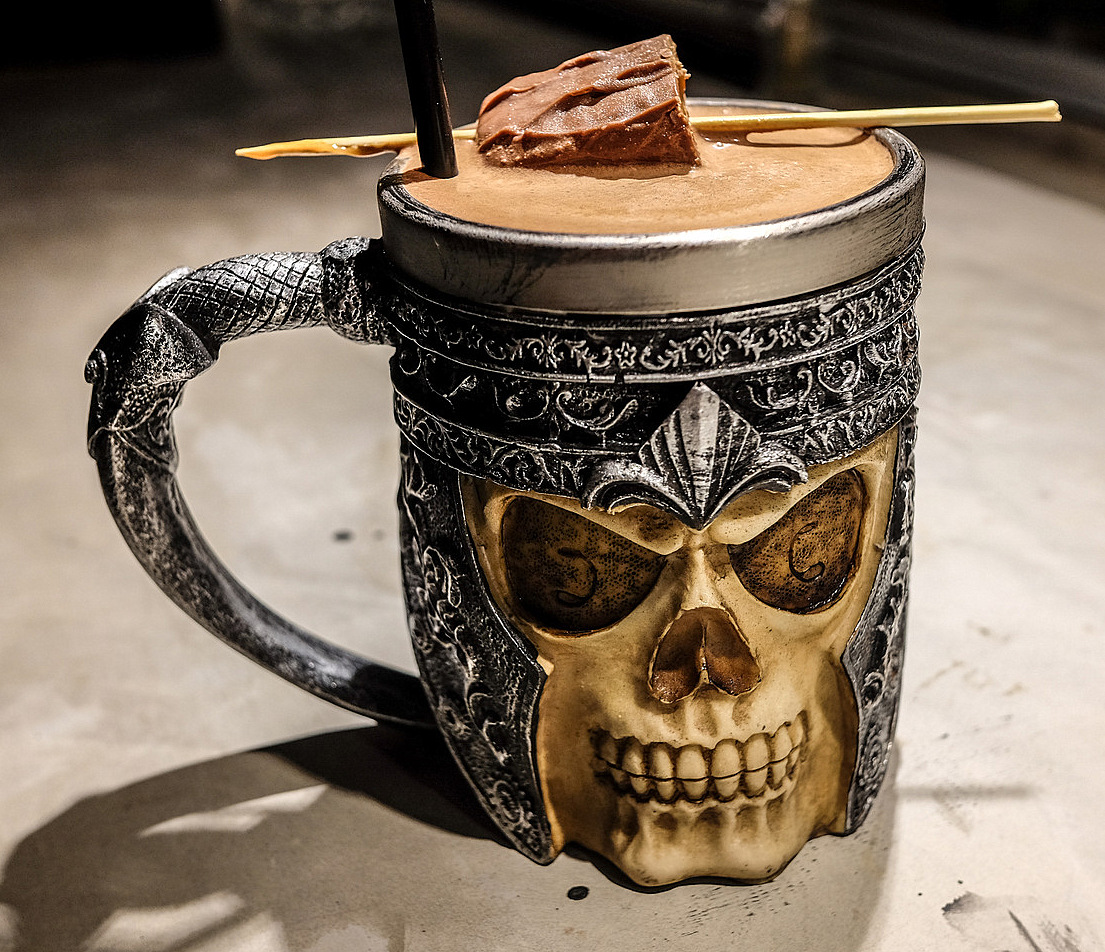 A medieval tavern in Telawi? Bangsar's new hidden bar strives to transport customers back to bygone centuries (specifically, the Middle Ages of AD 500 to 1500) in a strikingly crafted space filled with shadows, texture and character – an intriguing setting for an intimate evening of cool cocktails.
Address: 21A, First Floor, Jalan Telawi 3, 59100 Bangsar, Kuala Lumpur.
Read review of AD Bar.
9. Sushiya at Plaza Mont Kiara

Follow the scent of standout sashimi and it might lead you to this new sushi bar, where worshippers of raw seafood can pay reverence to sumptuous servings of fish like kohada, kinmedai and kurose buri, beckoning from the menu.
Address: A-G-03, Block A, Plaza Mont' Kiara, Jalan Kiara 2, Mont' Kiara, 50490 Kuala Lumpur.
Read review of Sushiya.
10. Kaiju Company at APW Bangsar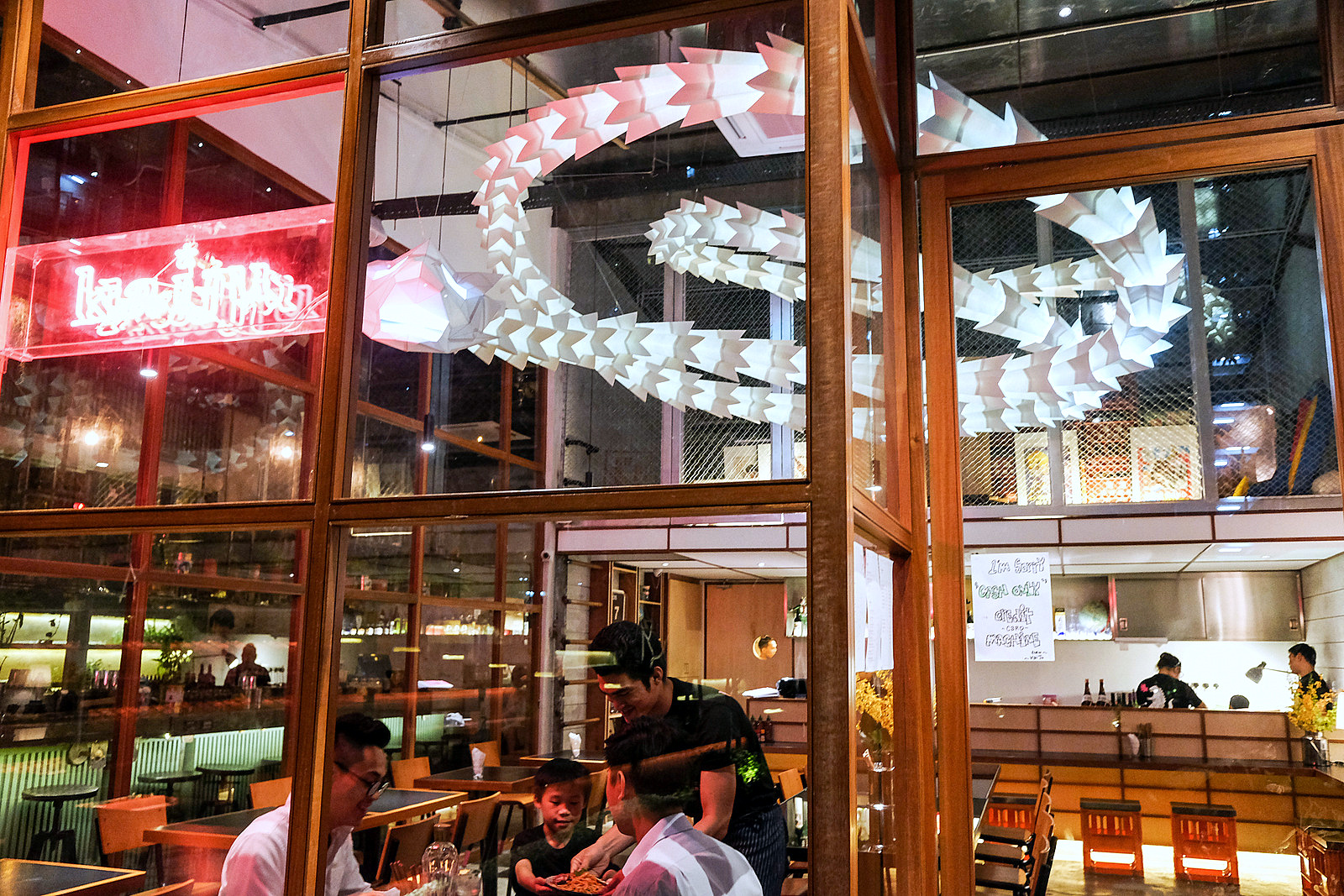 Enter the Dragon: Kaiju Company rampages into APW Bangsar this month, powered by a hybrid of mainly Japanese and Thai gastronomic inspirations, unleashed under the spectacle of a 30-metre origami dragon that's lit up like a lantern after sundown.
Address: Paper Plates, APW Bangsar,, 29, Jalan Riong, Bangsar, 59100 Kuala Lumpur.
Read review of Kaiju Company.
11. Brownies Bar by The Accidental Bakers
Major brownie points for this baked dessert specialist in Pavilion Elite (the new extension of Pavilion Mall), where you'll discover close to 18 varieties of brownies and blondies, from peanut butter to Nutella to Oreo, matcha to coconut, pistachio cranberry to granola, fruitcake to banana, dark chocolate to salted caramel to red velvet.
Address: TL1.111, Level 1, Pavilion Elite, Bukit Bintang, 55100 Kuala Lumpur.
Read review of Brownies Bar by The Accidental Bakers.
12. Secret Garden at Taman SEA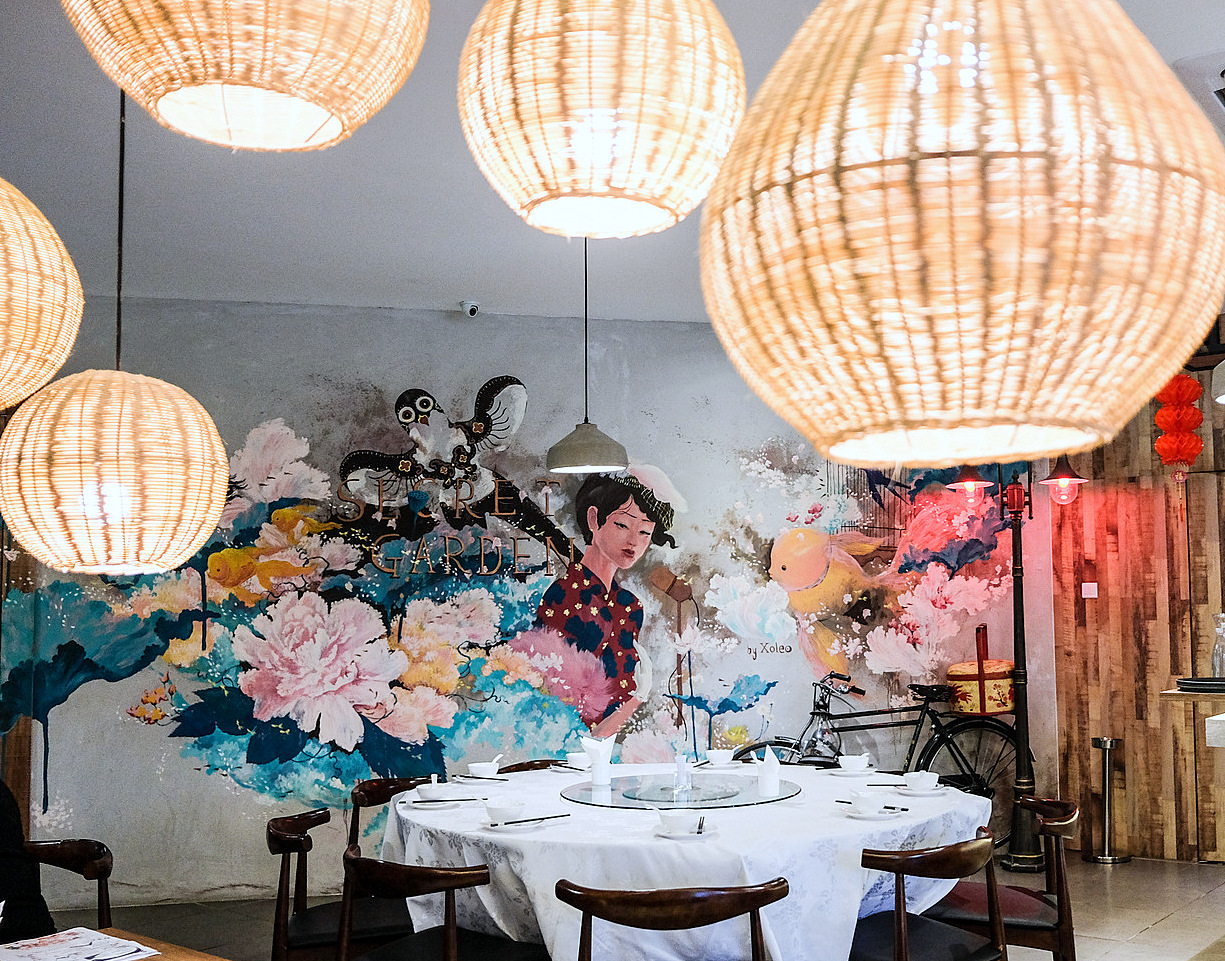 When we entered at 6pm on a recent Sunday, Secret Garden seemed to be exactly what its name promised: A private sanctuary of calm, easy on the eyes with its leafy embellishments and charming murals spread across a bright, stylish space. By the time we left two hours later, this Taiwanese-inflected Chinese restaurant was packed with patrons, a testament to its allure as an intriguing new venue. Through the entire experience, the food remained engaging and the service was sterling, from the genuinely gracious welcome at the entrance to the consistent work by the eatery's entire team to fulfil their customers' needs.
Address: 7 & 9, Jalan SS 23/15, Taman SEA, 47301 Petaling Jaya, Selangor.
Read review of Secret Garden.
13. Kouzu at Taman Tun Dr Ismail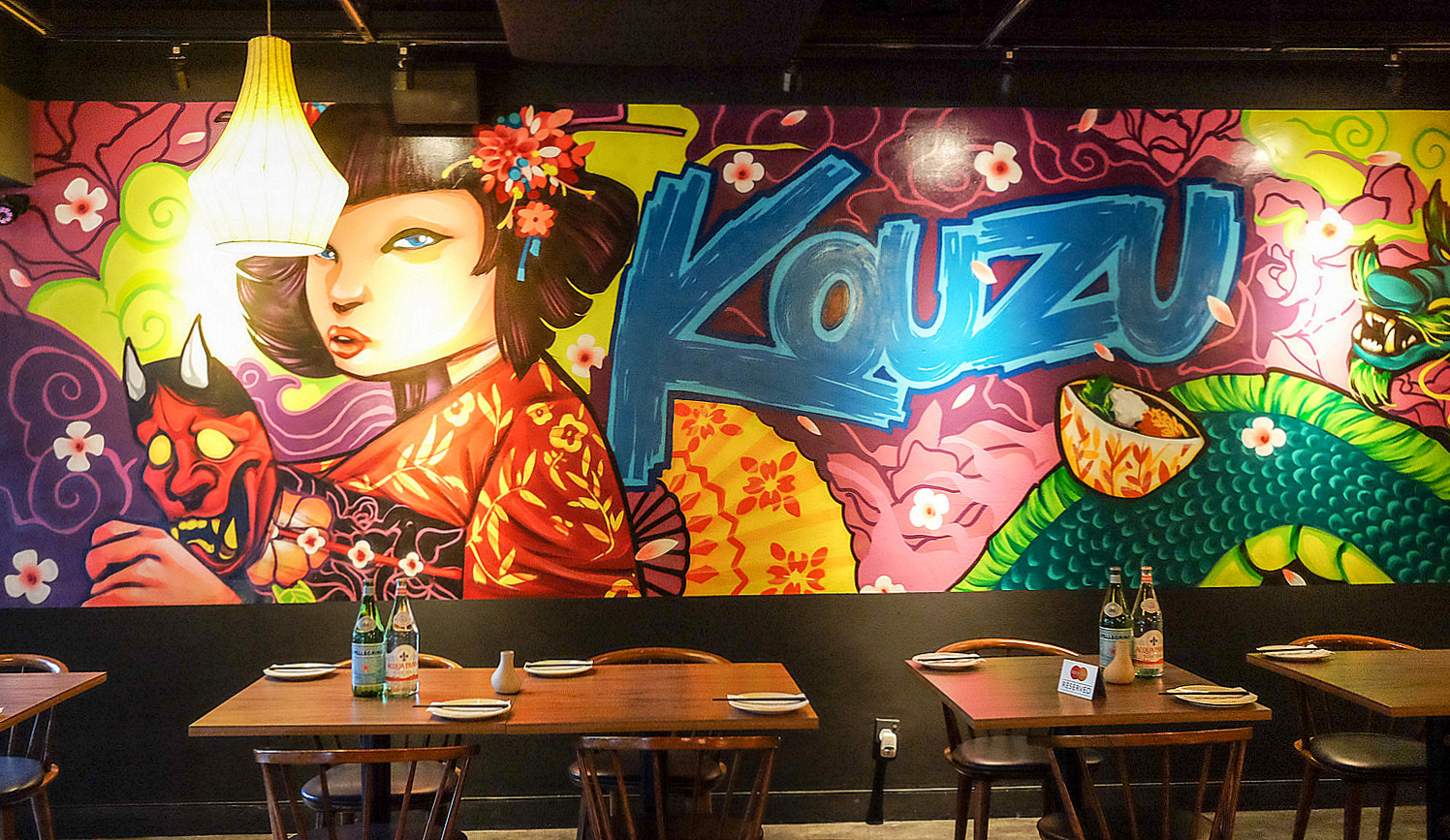 Combining the culinary flair and colourful flourishes of Tokyo's izakayas and Madrid's tapas bars, Kouzu aims to be a casual hub for contemporary Japanese fusion dining; chef Nizam and his team focus on small plates and soul fare that span specialities such as crispy soft-shell crabs with onsen tamago, curried potatoes with salmon flakes, and sushi rolls blanketed with baked scallops. Bonus points for the striking manga-style murals that showcase everything from samurais and geishas to Ultraman and dragons.
Address: 18, Lorong Datuk Sulaiman 1, Taman Tun Datuk Ismail, 6000 Kuala Lumpur.
Read review of Kouzu.
14. Tigerlily at Damansara City Mall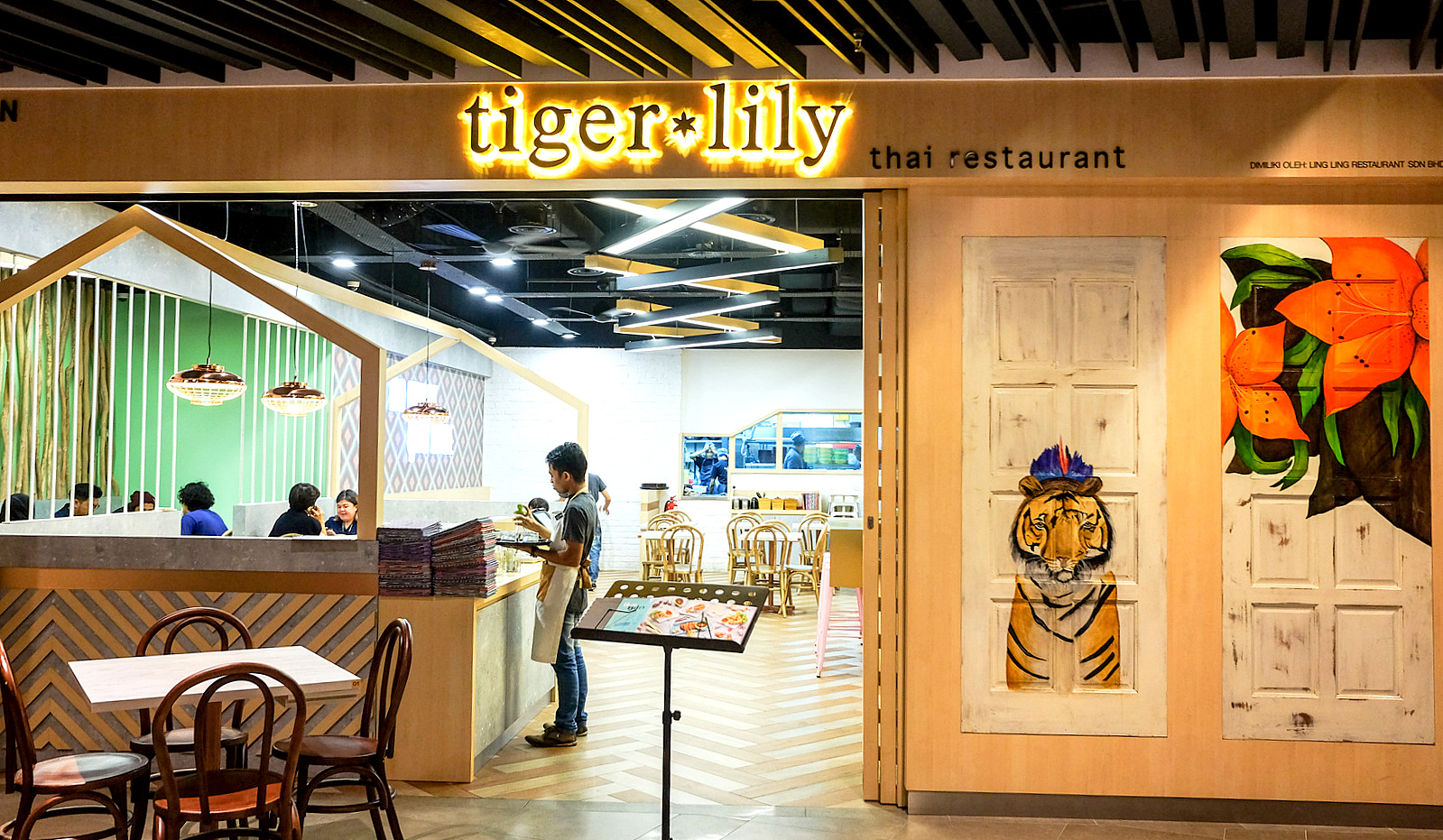 Tigerlily tackles Thai crowd-pleasers in a cheery contemporary setting, shepherded by a family who've infused their personal touch to this venue and its name. Why Tigerlily? Mei Ling's favourite flower is the lily, her father was born in the Year of the Tiger, and her mom designed some of the tiger-themed decorative flourishes found here, including beautiful black-and-white sketches that adorn a few tables. It's a pleasant space for a casual, colourful Thai meal.
Address: LG 18, Lower Ground, Damansara City Mall, , Jalan Damanlela, 50490 Kuala Lumpur.
Read review of Tigerlily Thai Restaurant.
15. Roofino at Jalan Tun Razak
Reach for the sky: Roofino strives to elevate the experience of dining and drinking with a view in KL, captivating its customers with sumptuously heightened vistas of the city centre and beyond, savoured from the 34th-floor summit of the KL Trillion tower.
Address: 34th Floor, KL Trillion, Jalan Tun Razak, Kampung Datuk Keramat, 50400 Kuala Lumpur.
Read review of Roofino Skydining & Bar.
16. Ngon at Damansara Kim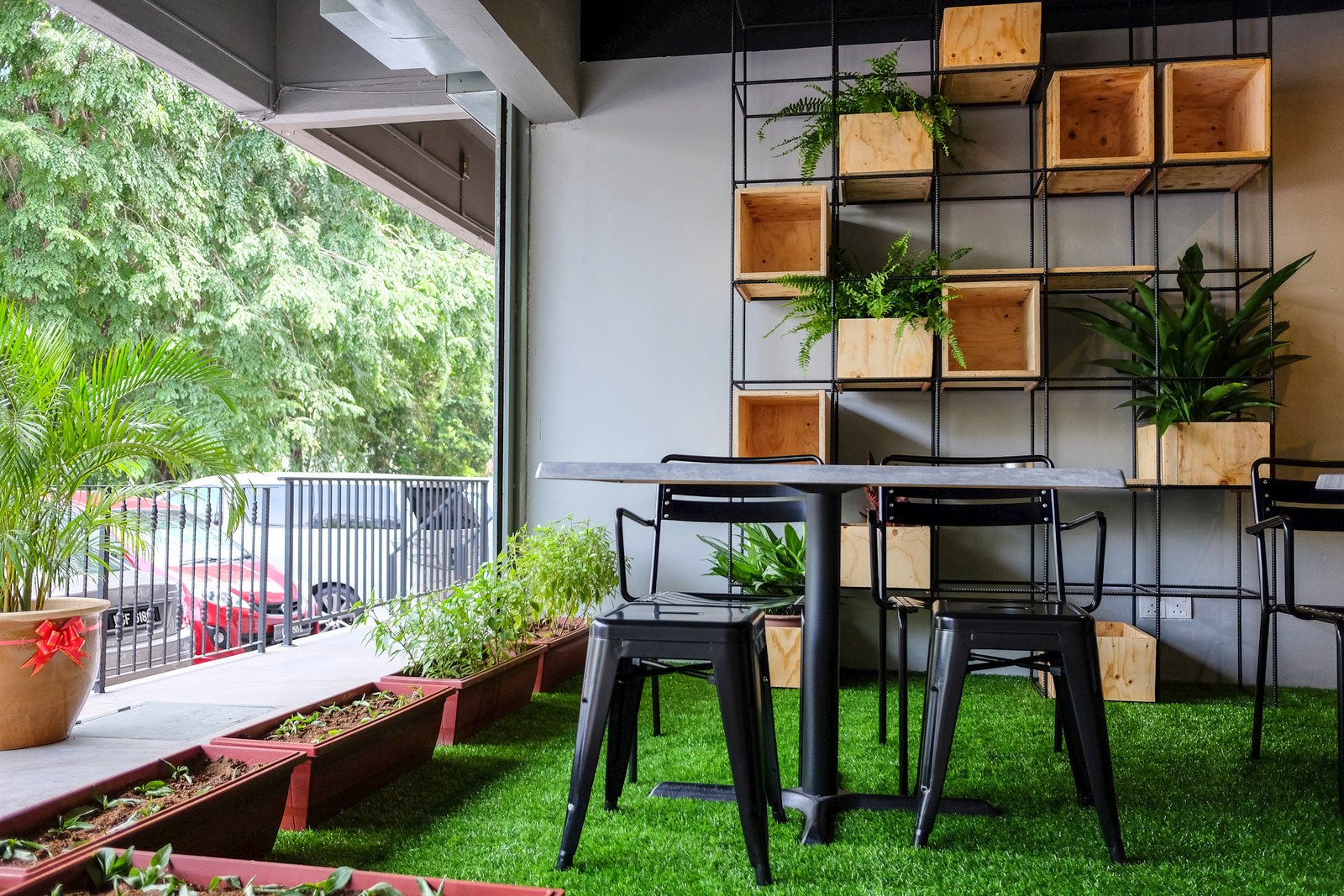 Armed with a chef from Ho Chi Minh City, Ngon tackles Vietnamese street fare in its fundamental form.
Address: 6 Jalan SS 20/10, Damansara Kim, 47400 Petaling Jaya, Selangor.
Read review of Ngon Vietnamese Cuisine.
17. W2 Coffee Co at Sogo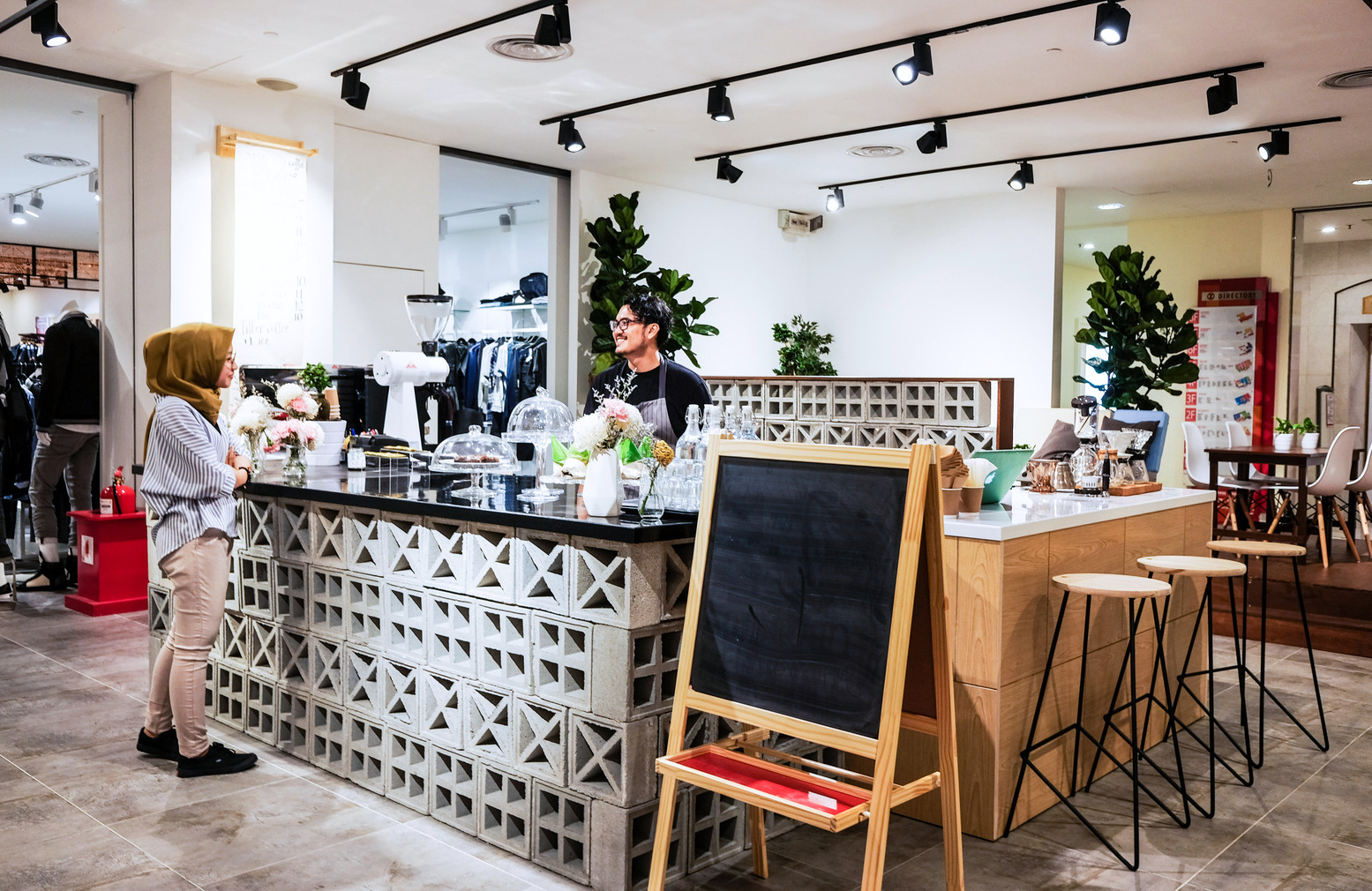 Here's a bright idea: A cosy caffeine bar in the middle of one of downtown KL's busiest department stores, promising a little haven for espresso-based beverages and filtered coffee, conscientiously prepared by friendly Malaysian baristas who've been inspired partly by London's café culture (the name W2 is a nod to the Westminster postcode district).
Address: Level 3, Sogo, 190, Jalan Tunku Abdul Rahman, 50100 Kuala Lumpur.
Read review of W2 Coffee Co.
18. Powerplant at Pearl Shopping Gallery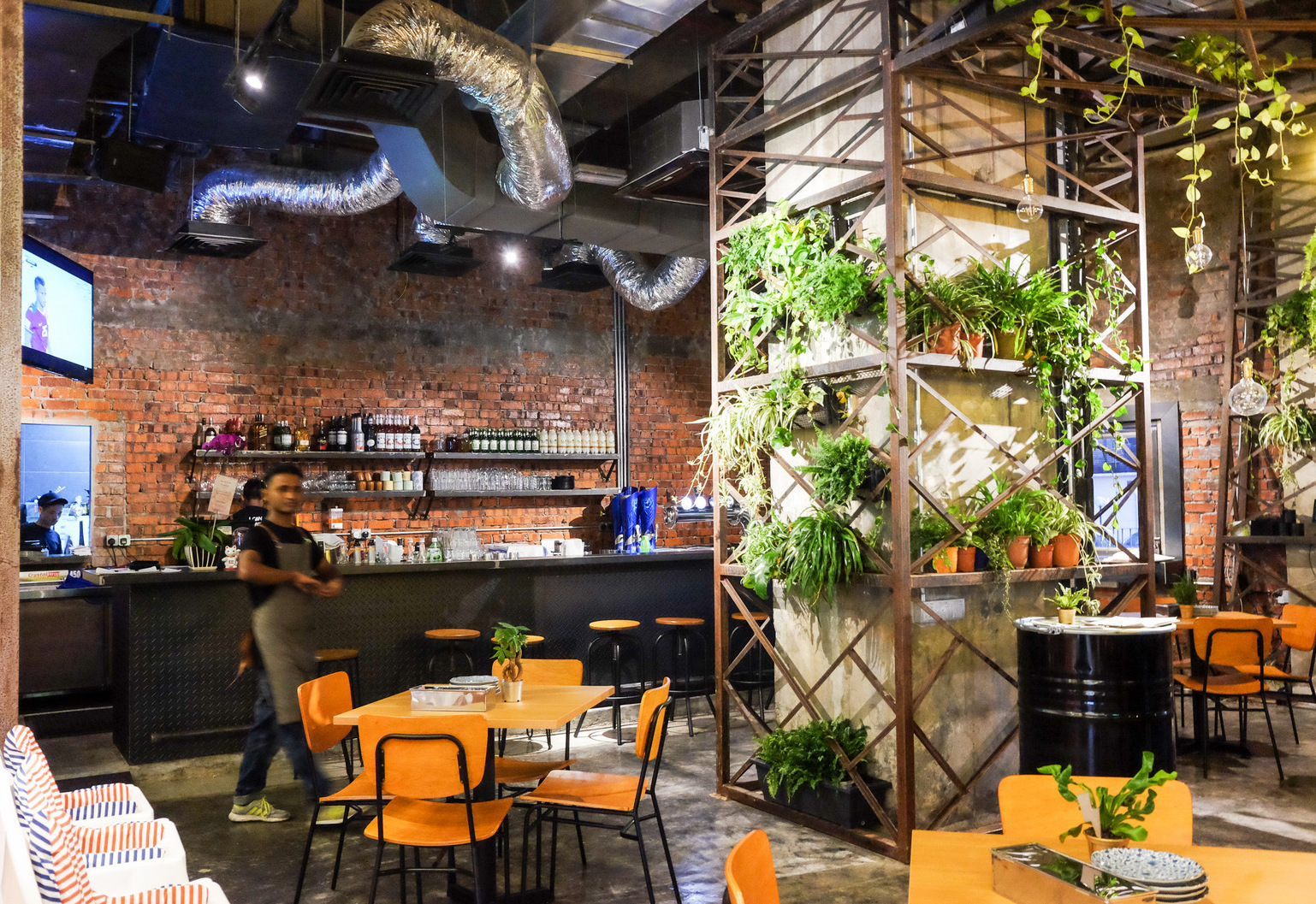 Furnished with foliage and fuelled by Korean fusion fare, Powerplant channels a cheeky sense of fun, with high-voltage temptations like the Mandu Roulette, in which one out of the five gochujang minced pork dumplings on the platter is electrifyingly spicier than the rest.
Address: Lot G-03&04, Pearl Shopping Gallery, Menara Pearl Point 2, No. 2A, Jalan Sepadu , Off Jalan Klang Lama, 58000 Kuala Lumpur.
Read review of Powerplant Malaysia.
19. Izumi Shokudo at Taman Desa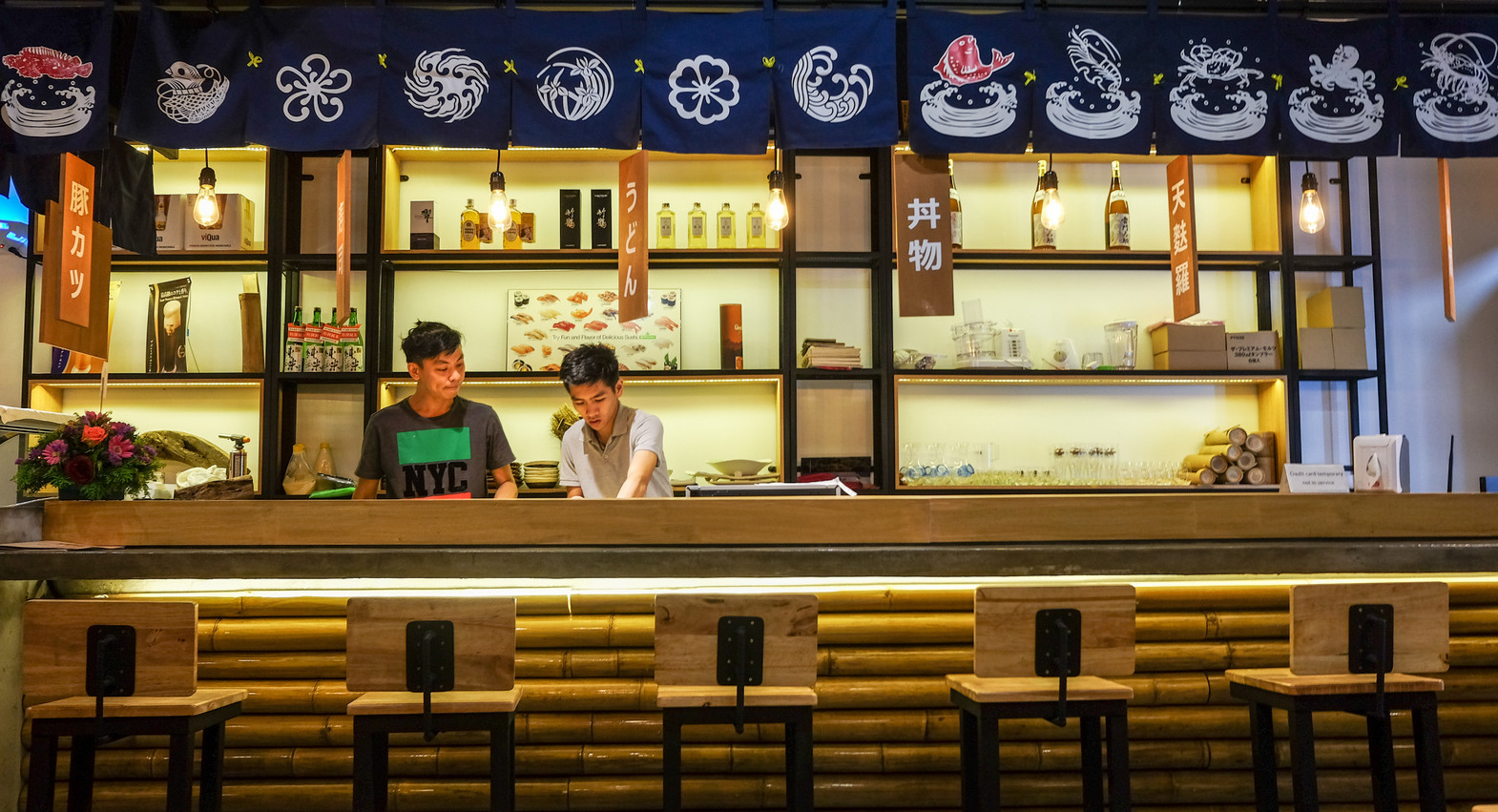 Taman Desa's latest Japanese joint serves up a satisfactory kaisen don, sufficiently topped with tender cuts of salmon, tuna, octopus, mackerel and other fresh seafood that the kitchen might have at hand. The menu hits familiar notes from the Japanese oeuvre – tori karaage to shishamo tempura, kitsune udon to zaru soba – to ensure that casual customers will feel at ease here.
Address: 7, Jalan 5/109F, Taman Danau Desa, 58100 Kuala Lumpur.
Read review of Izumi Shokudo.
20. Vivande Café at Bangsar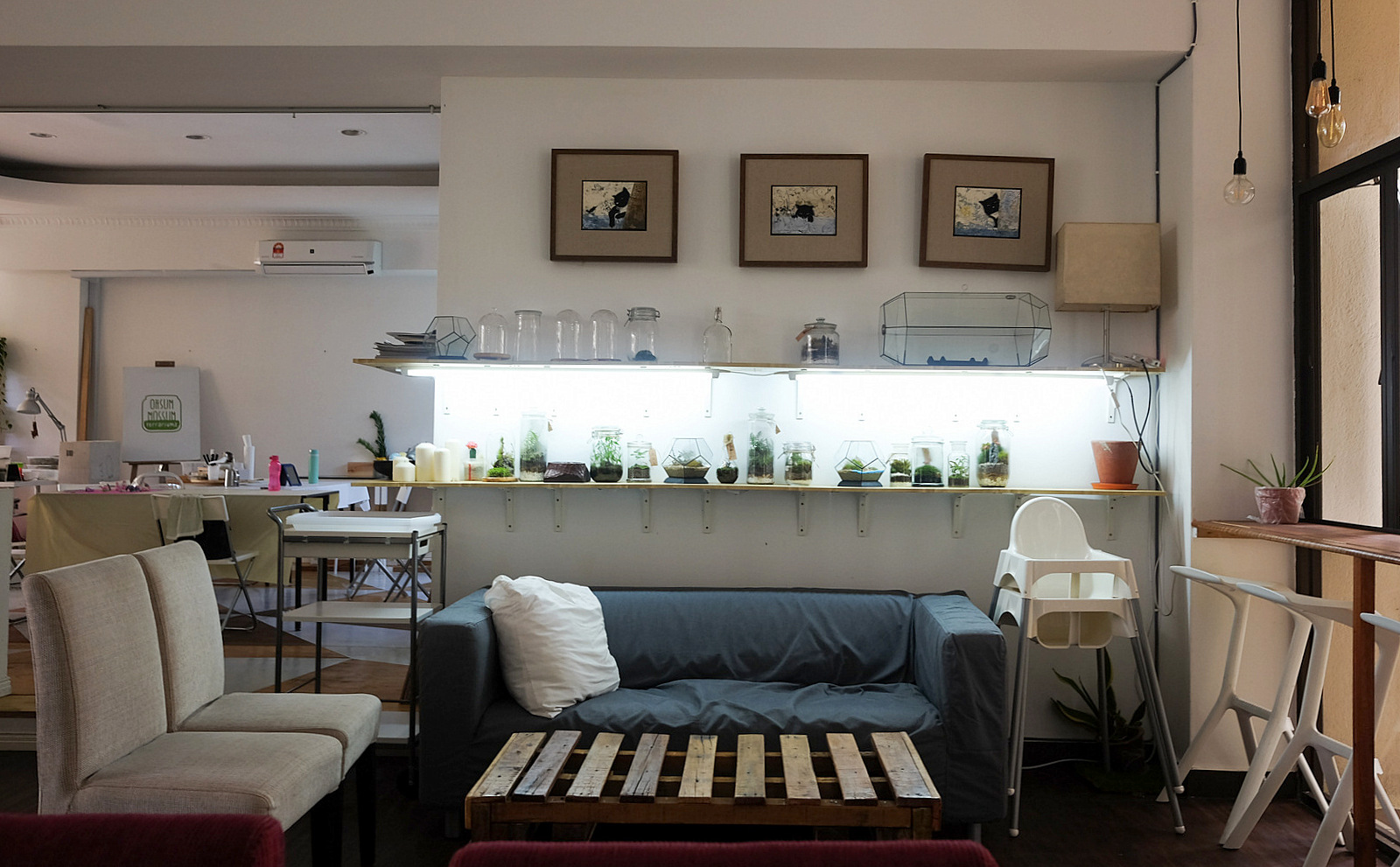 For visitors in need of a calm hideout, Vivande Café is one of Bangsar's luckiest finds – tucked inside the Tivoli Villas condominium, it remains open to the public (simply register at the guardhouse), overlooking a pool encircled by colonnades. Fans of terrariums will also appreciate this artistically inclined café, which doubles as the HQ of Ohsum Mossum Terrariums.
Address: Tivoli Villas, Jalan Medang Tanduk, 59100 Kuala Lumpur.
Read review of Vivande Café.
Related Topics