Proof Pizza + Wine at APW Bangsar: Restaurant review
Sean Yoong
December 29, 2016
LIKE 'EATDRINK' ON FACEBOOK
Share This Post :
The proof is in the pizza: The final piece of APW Bangsar's F&B puzzle brings a first-rate conclusion to the eclectic restaurants, cafes and watering holes that have sprung up on this 'creative campus' over the past six months – Proof comes brilliantly close to being the pizzeria and wine bar of our dreams, introducing intriguing pizzas, completely wood-fired by chef Meg and her team, in an irresistibly sexy setting that's Tuscany by way of Tribeca. The venue is in its soft-launch stage, with more to come for both the menu and the mise en scene, but if pizzas are your passion, Proof should be your next destination.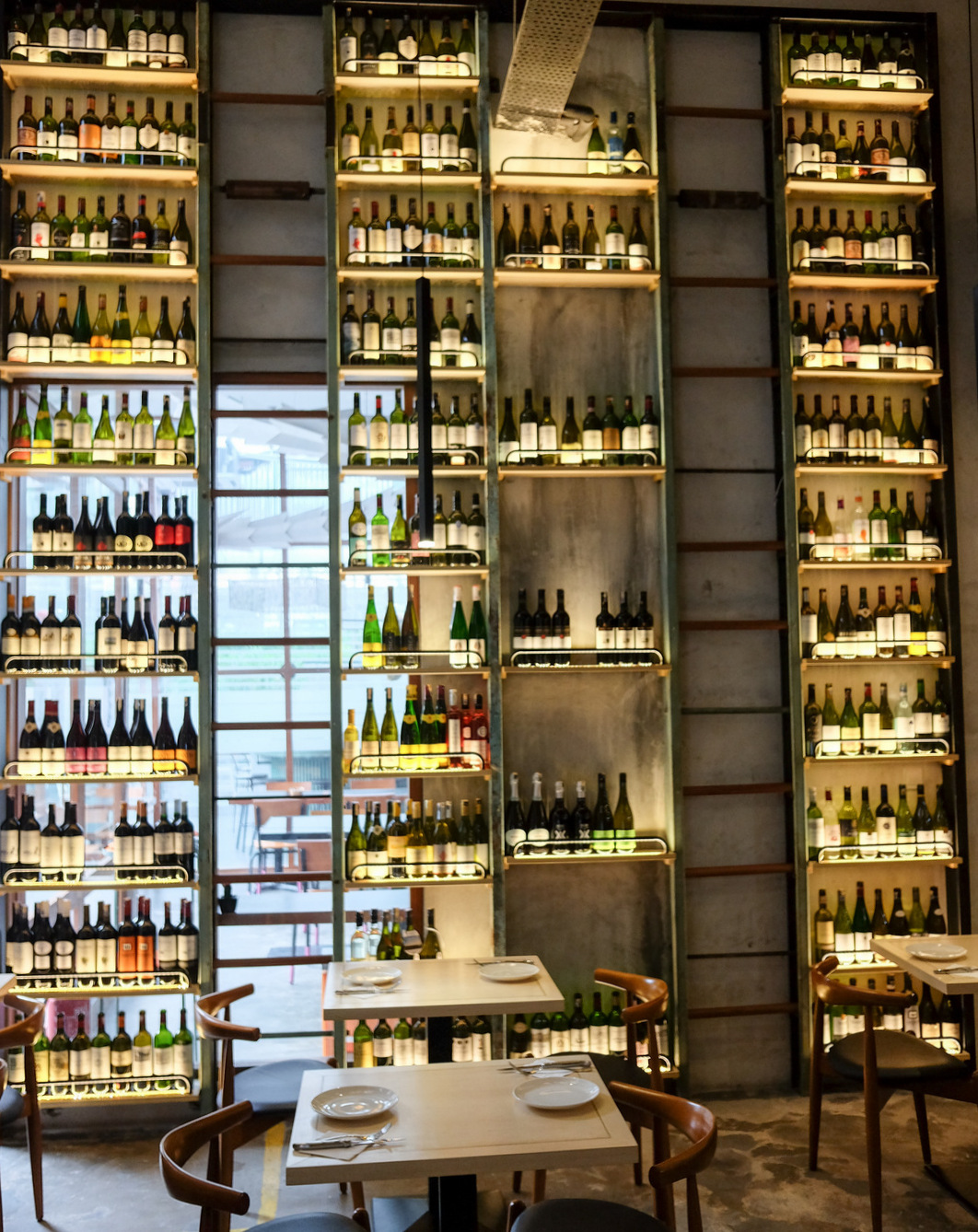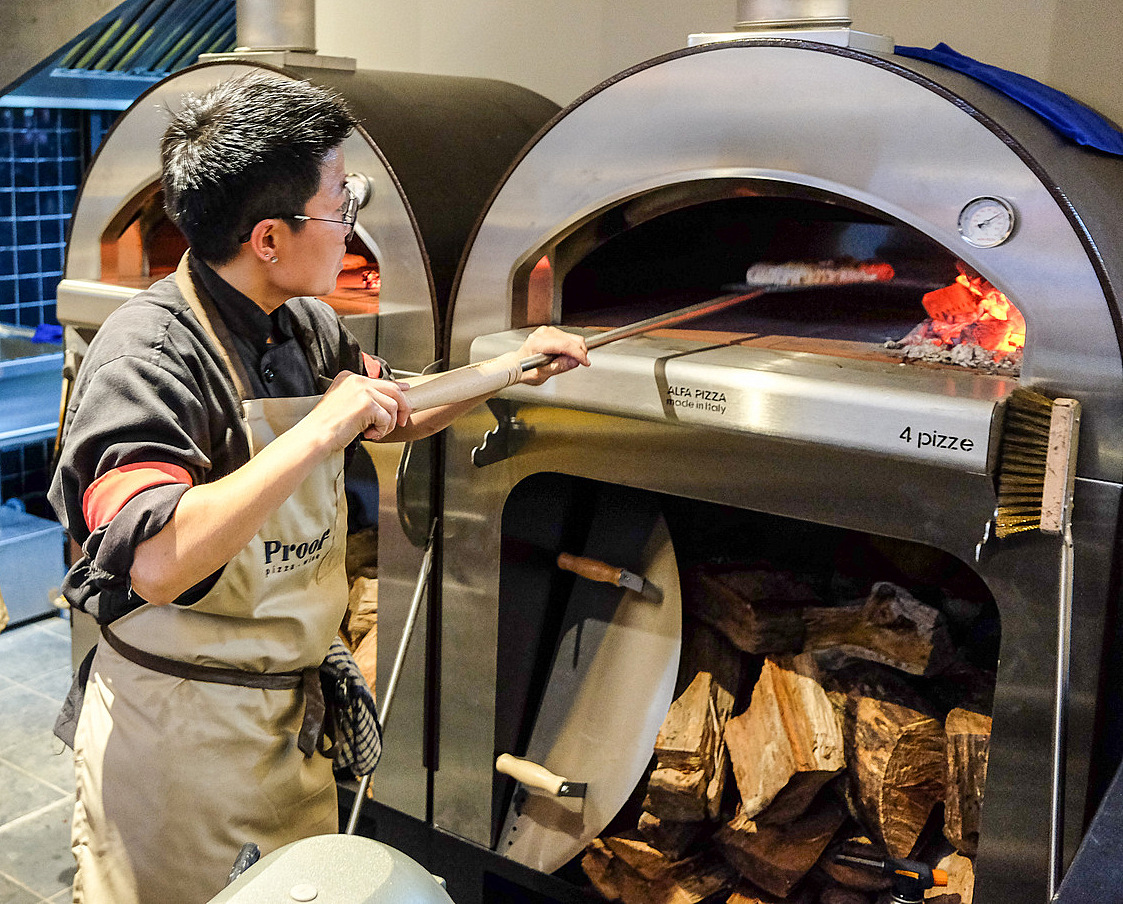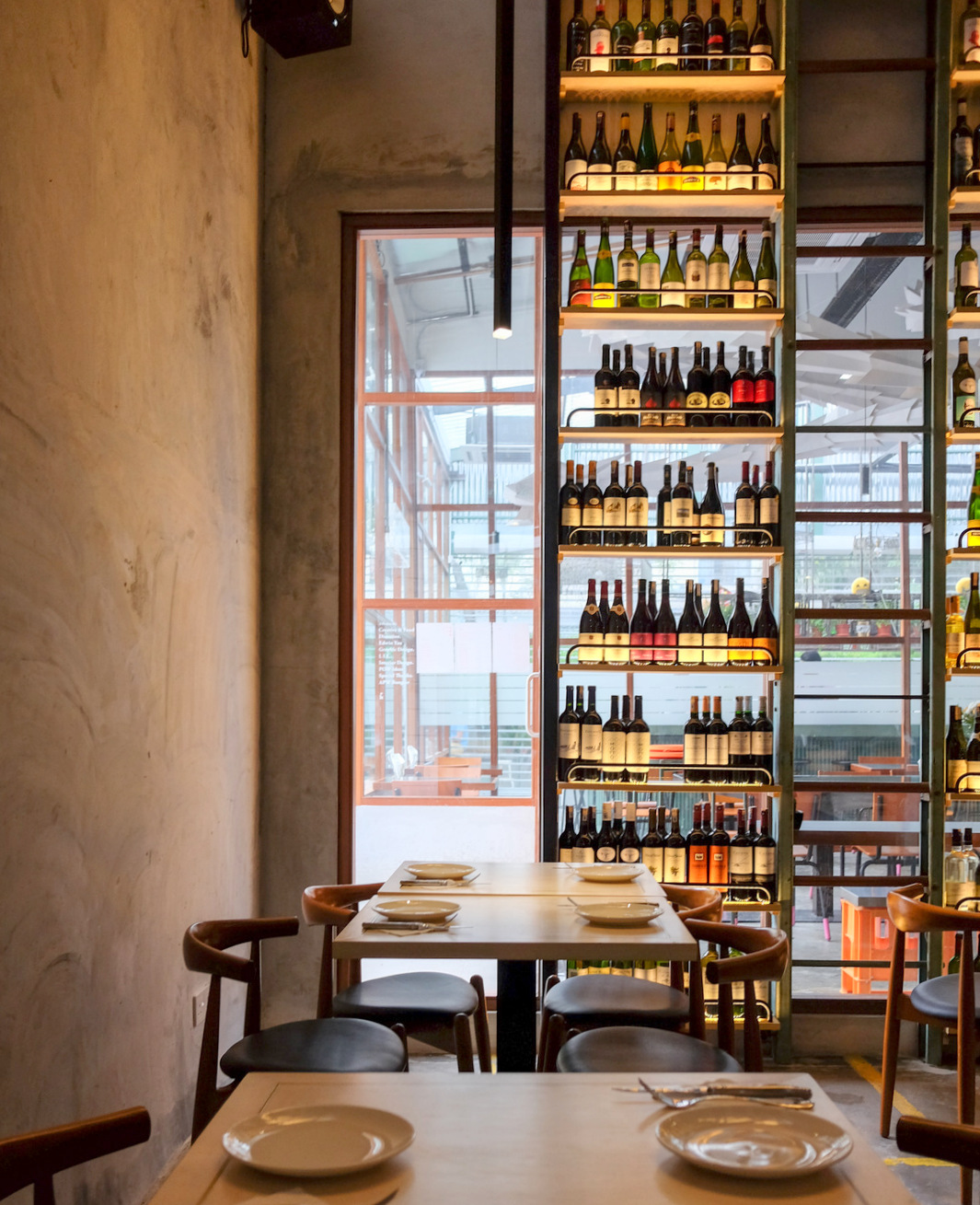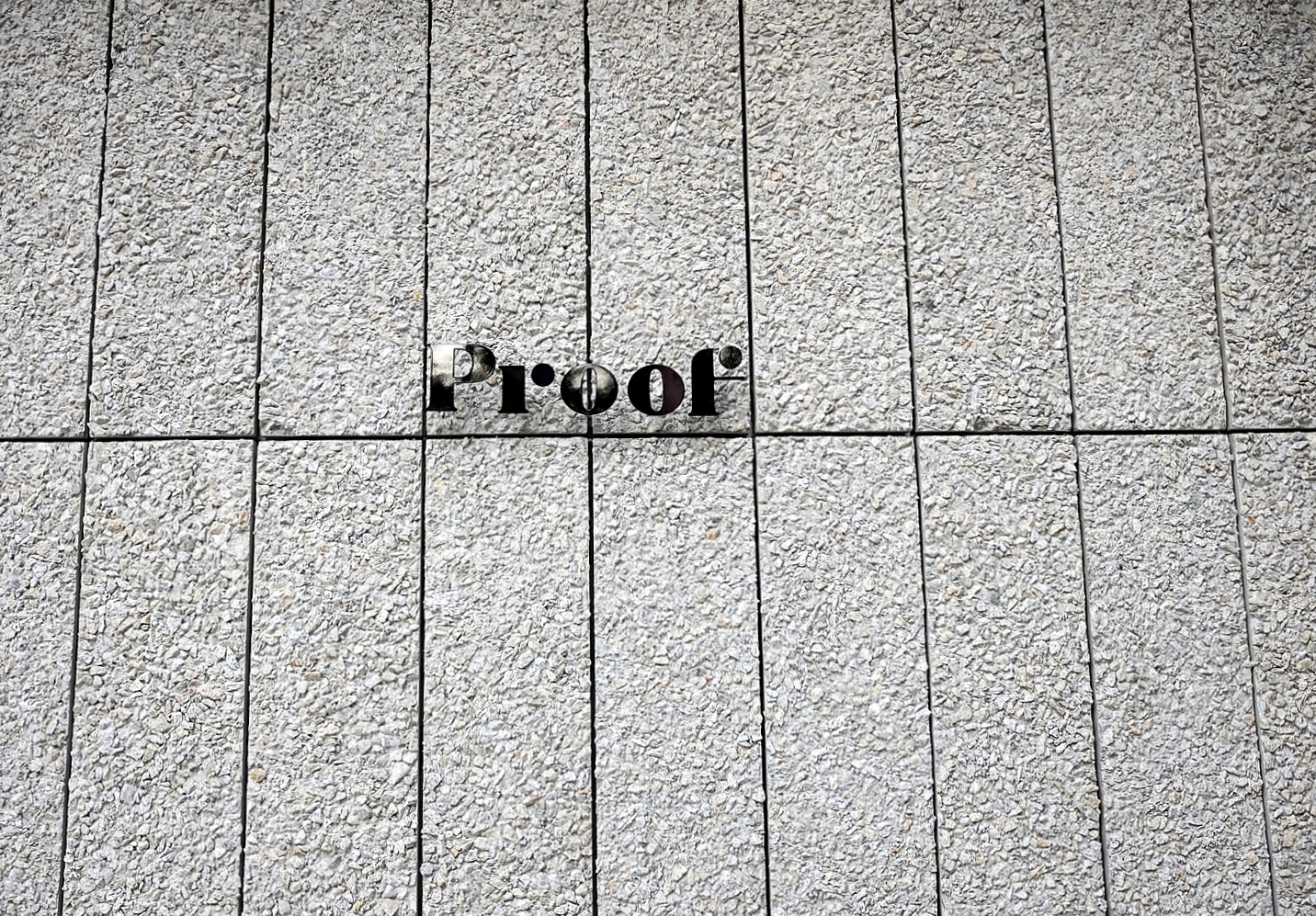 Classic Margherita
Ten pizzas are currently offered, neatly classified into 'classic' and 'gourmet,' with prices starting from RM19 for a basic eight-inch Margherita (sufficient for two to share for a light meal) to RM48 for the highest-end truffle-and-taleggio 12-incher.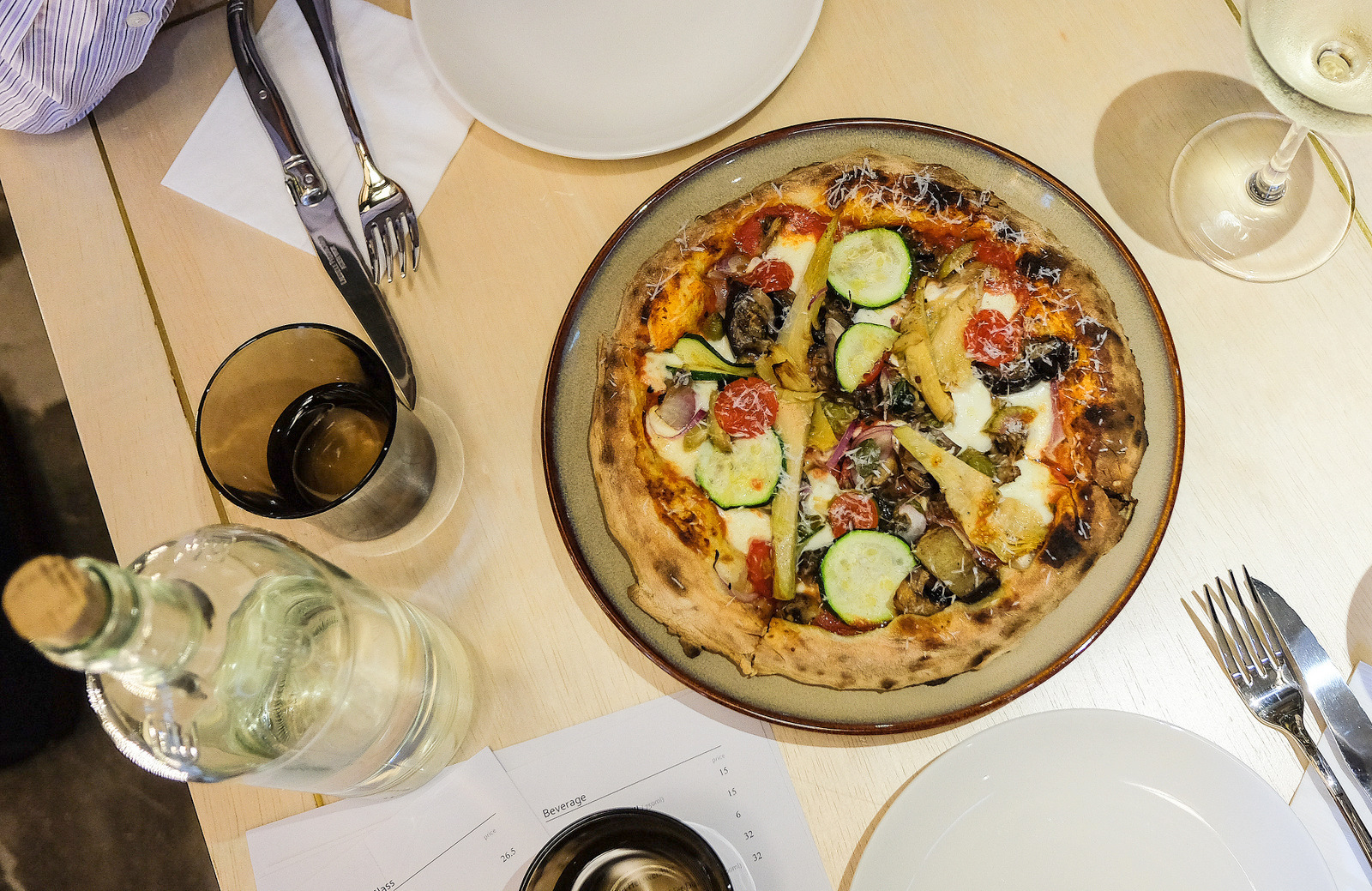 Calabrian and Luganega
Proof is APW's only pork-serving restaurant – capitalise on that by trying the Calabrian Pizza, spread with soft, spicy 'nduja sausage, pumpkin, mozzarella and cherry tomatoes (RM26 for this eight-inch), or the Luganega, crested with a firmer sweet salsiccia, egg, yoghurt, cauliflower and feta (RM30 for the eight-inch). Both are a real pleasure, triumphantly ranking among our favourite pizzas of 2016 – deep reservoirs of robust dynamics, with creamy and compellingly curated toppings, richly proportioned over a base with a flavour that evokes sourdough, hot and yieldingly tender to the touch, crisp and texturedly airy to the bite, the result of fresh dough that's proofed for two days before being scorched in Italian-built ovens whose temperatures spiral to a high of 350°C.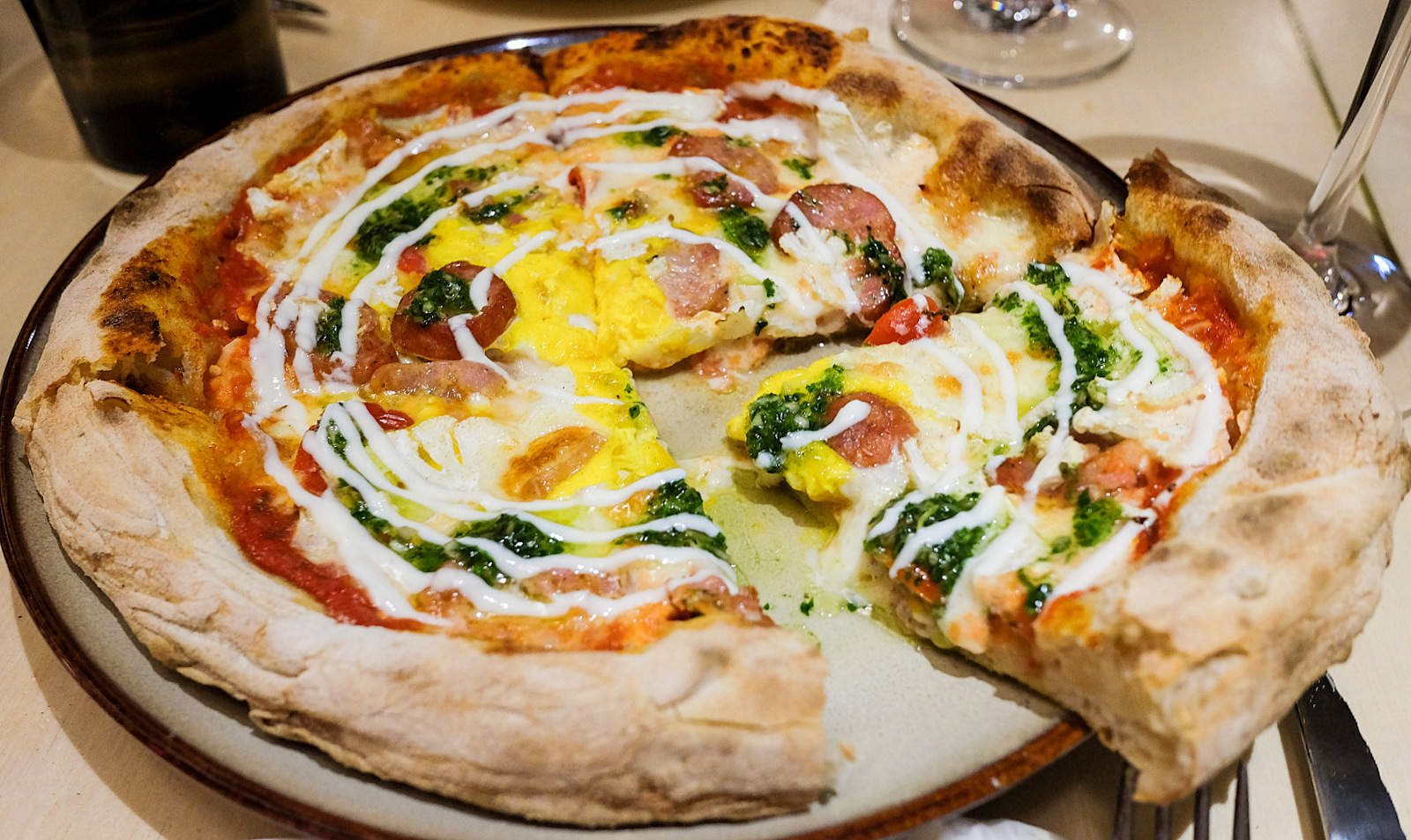 Polpa di Granchia and Verdura
We also love the Polpa di Granchio (RM32 for eight inches), heaped with luscious crab claw flesh, balanced by the uplift of lemon zest, herbed pesto and sun-dried tomatoes, for a lovely duet of sea and land. Alternatively, if you're a vegetarian, you'll be well taken care of here, since four of Proof's pizzas are meat/seafood-free – our best bet might be the Verdura, with tangy, juicy toppings of marinated artichokes, capers, olives, grilled vegetables and house-blended tomato sauce (RM28 for the eight-inch).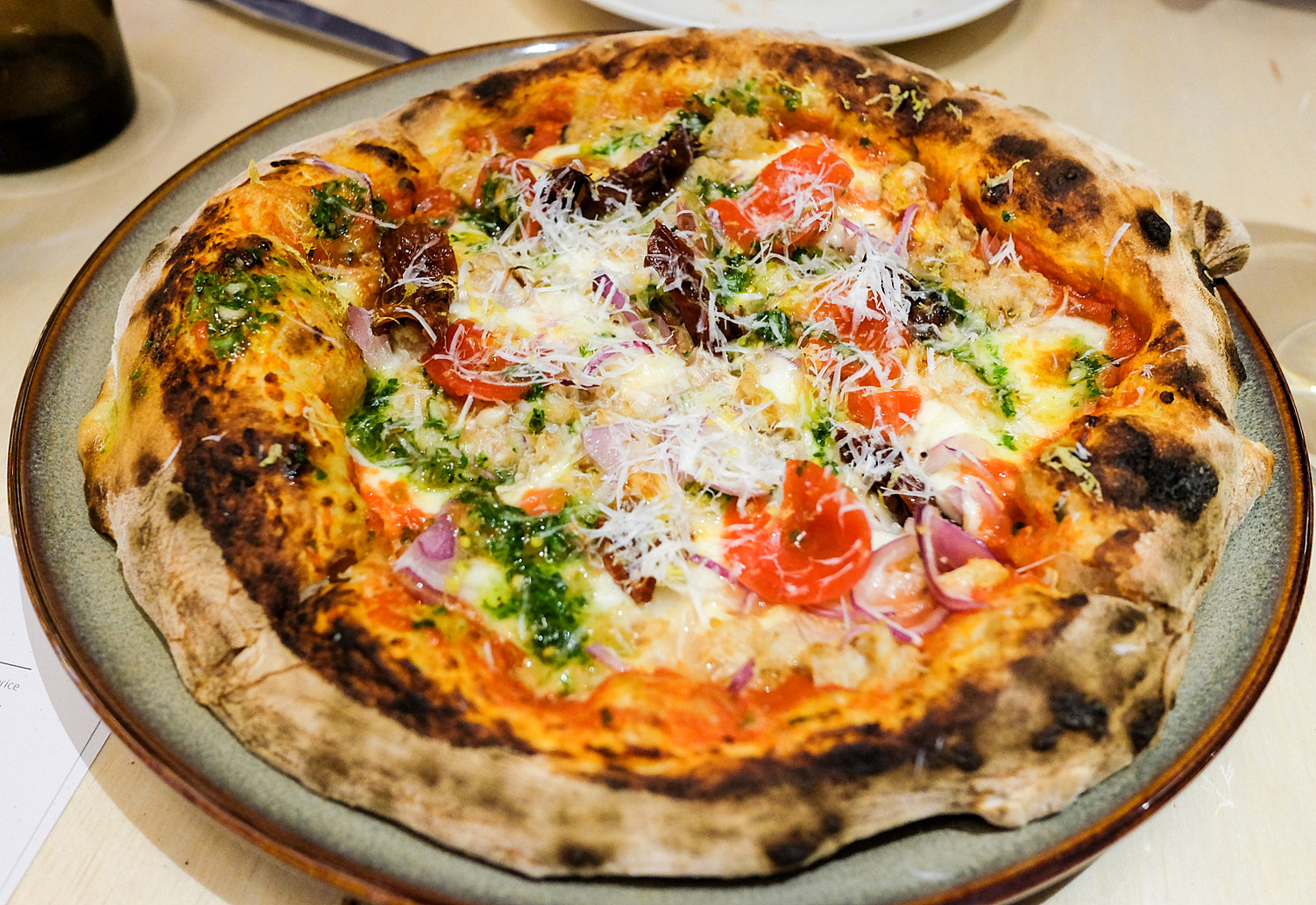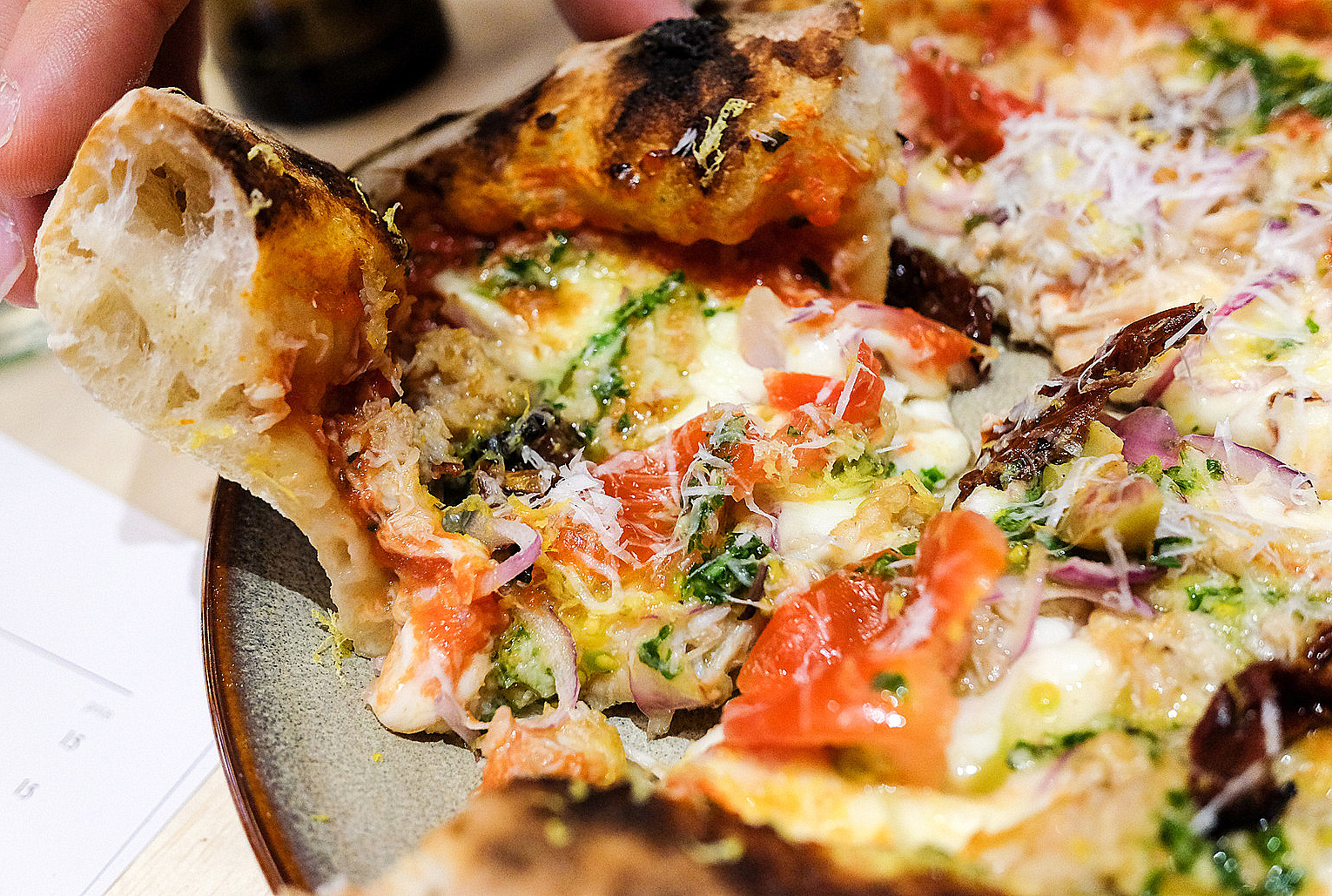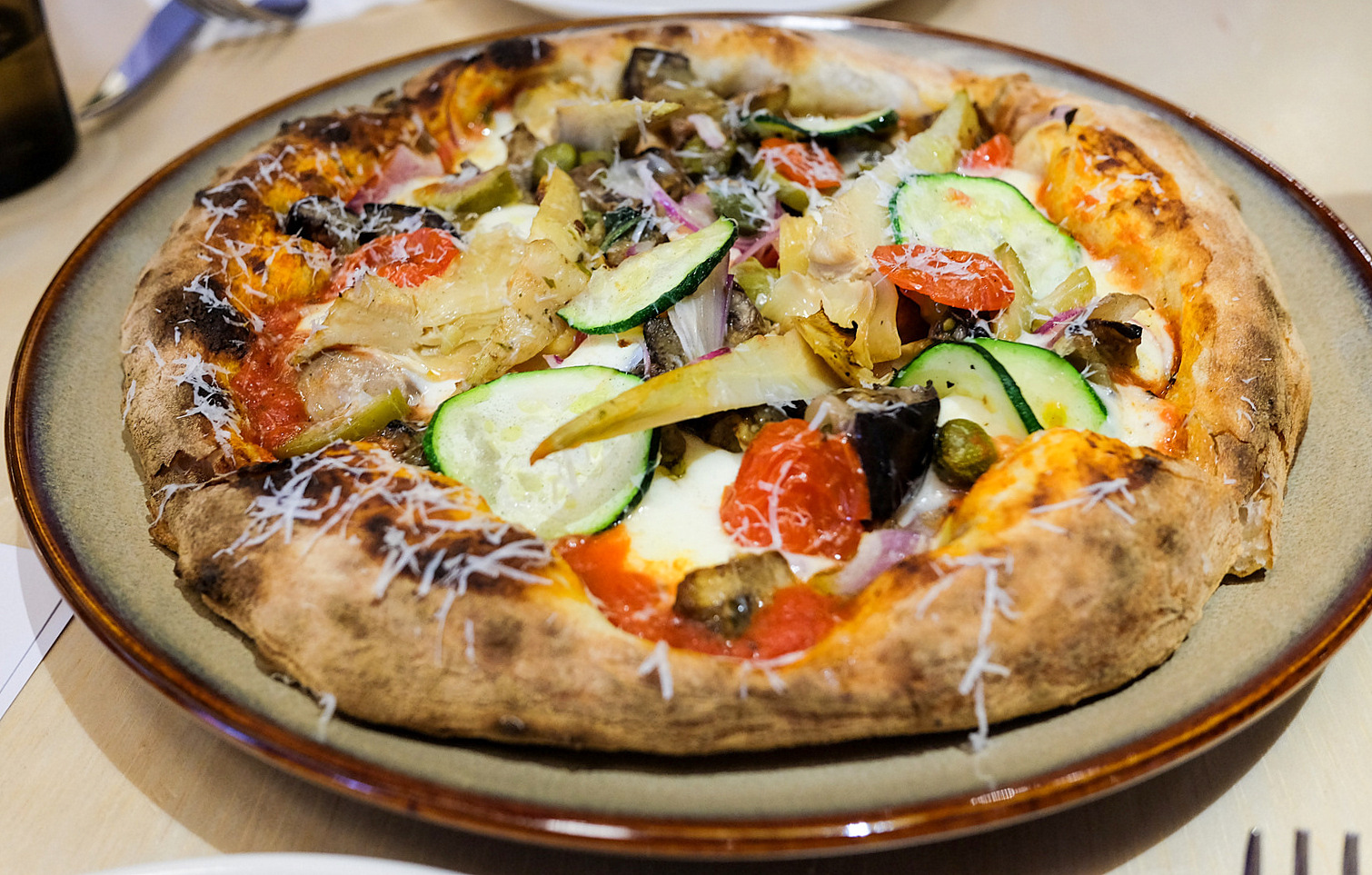 Proof's exquisitely tuned capabilities come as scant surprise though – its experienced show-runners also helm the wine-purveying Vintry and restaurants like Flint and Stoked, more than well-versed in the art of making magic with kindling and heat.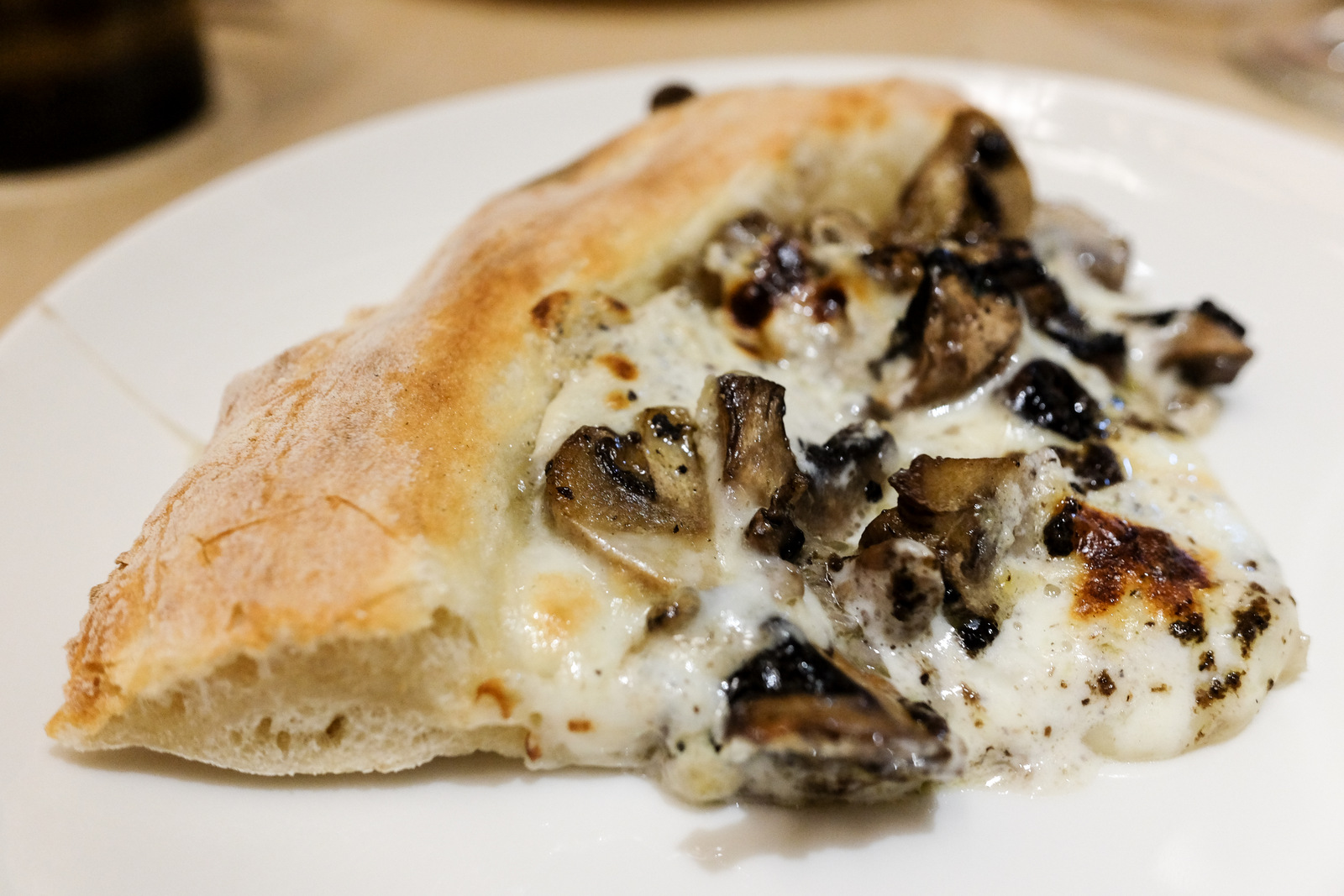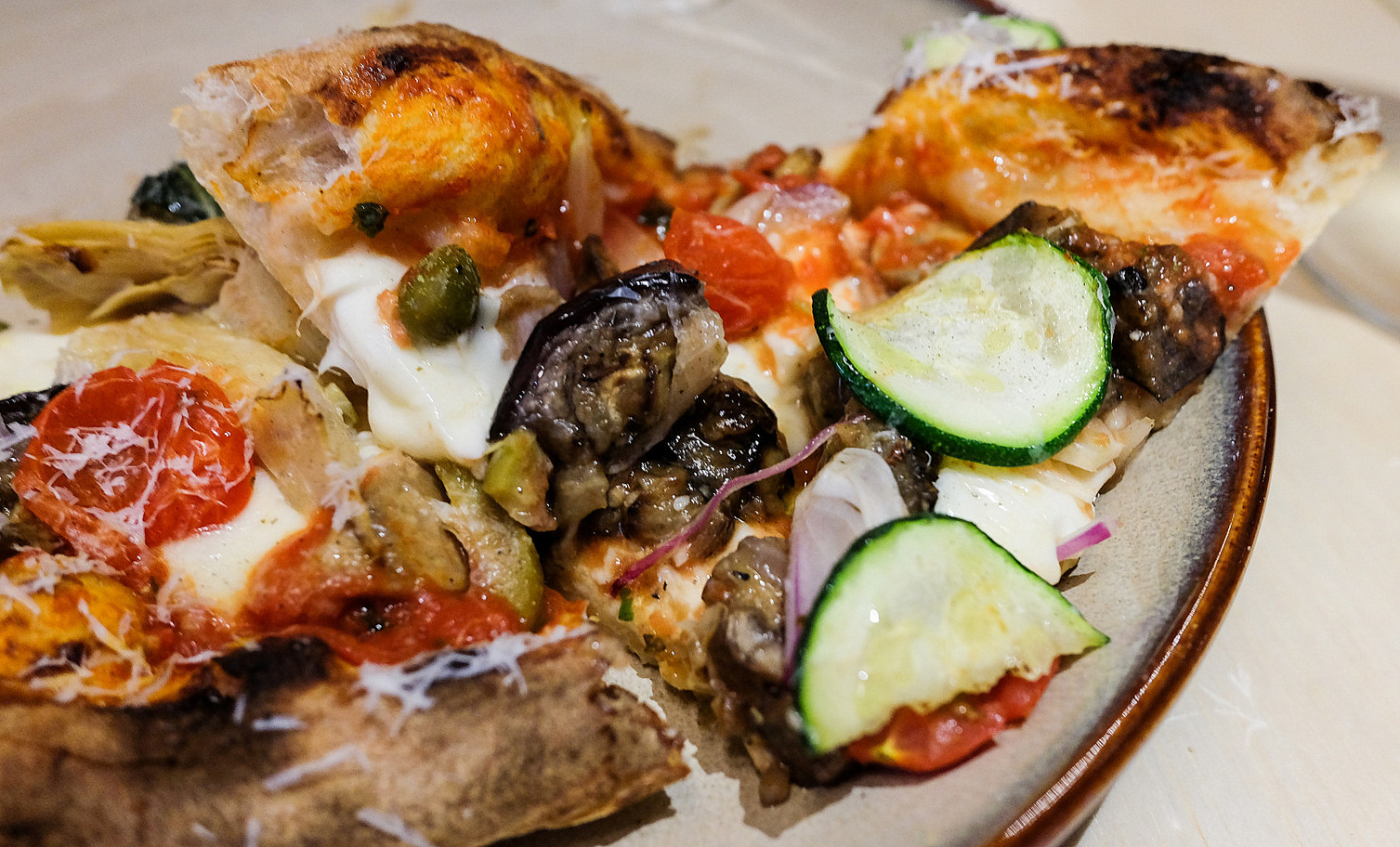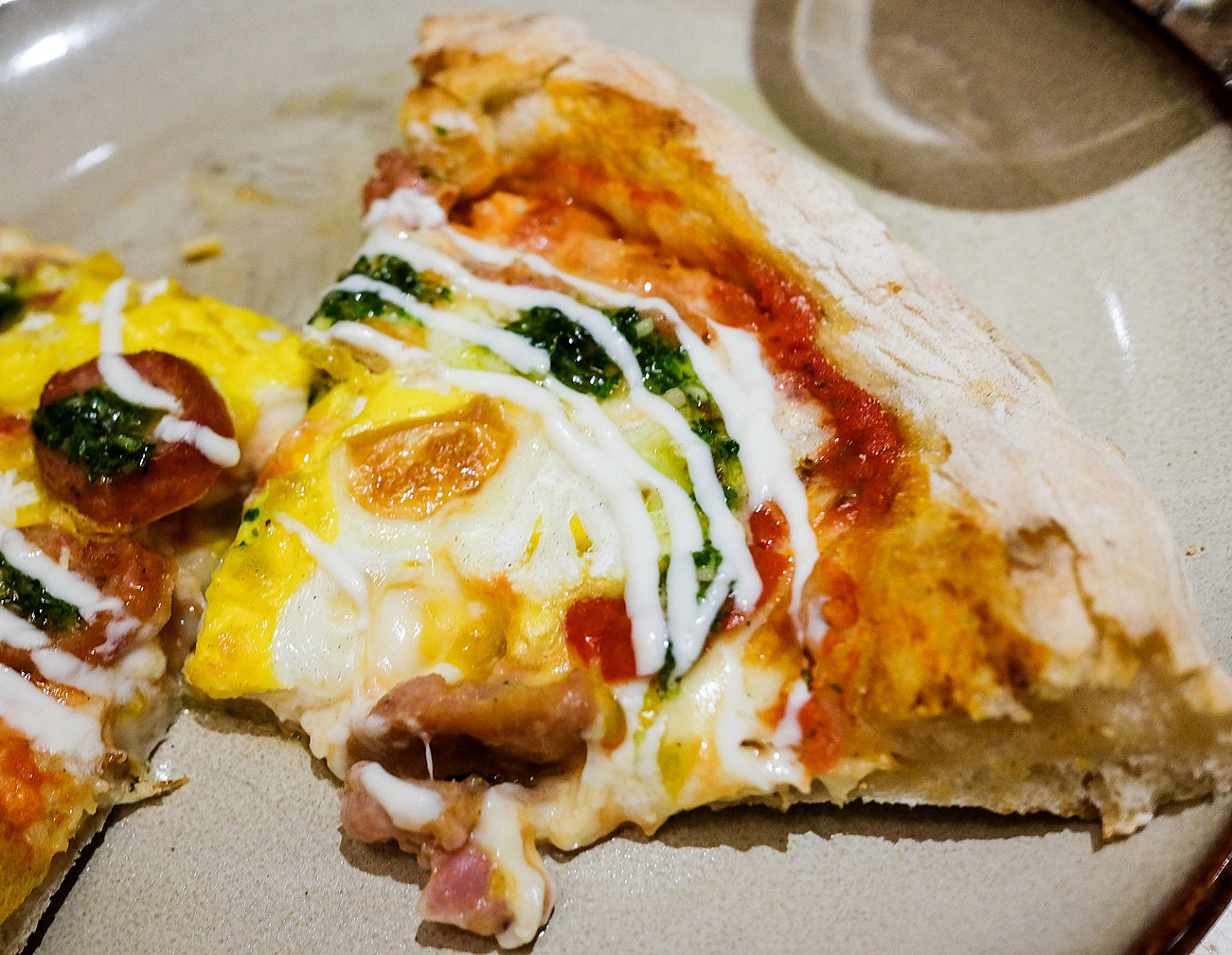 With vintage Diana and Aretha playing on Proof's soundtrack, the mood is buoyant across this intimate restaurant – you might find yourself engaging in unexpected conversations with nearby tables and swapping slices of pizzas to sample.
Upcoming projects
Now that the F&B line-up of APW's Paper Plates enclave is complete, its founders are ready to reveal their next project, nurturing another upcoming set of eateries in Bangsar's Nadi serviced residence – our wish list: a terrific nasi lemak hangout; a dim sum parlour; a deli with latkes, cholent and matzo ball soup; and a good African comfort-food restaurant with injera, jollof rice and wat.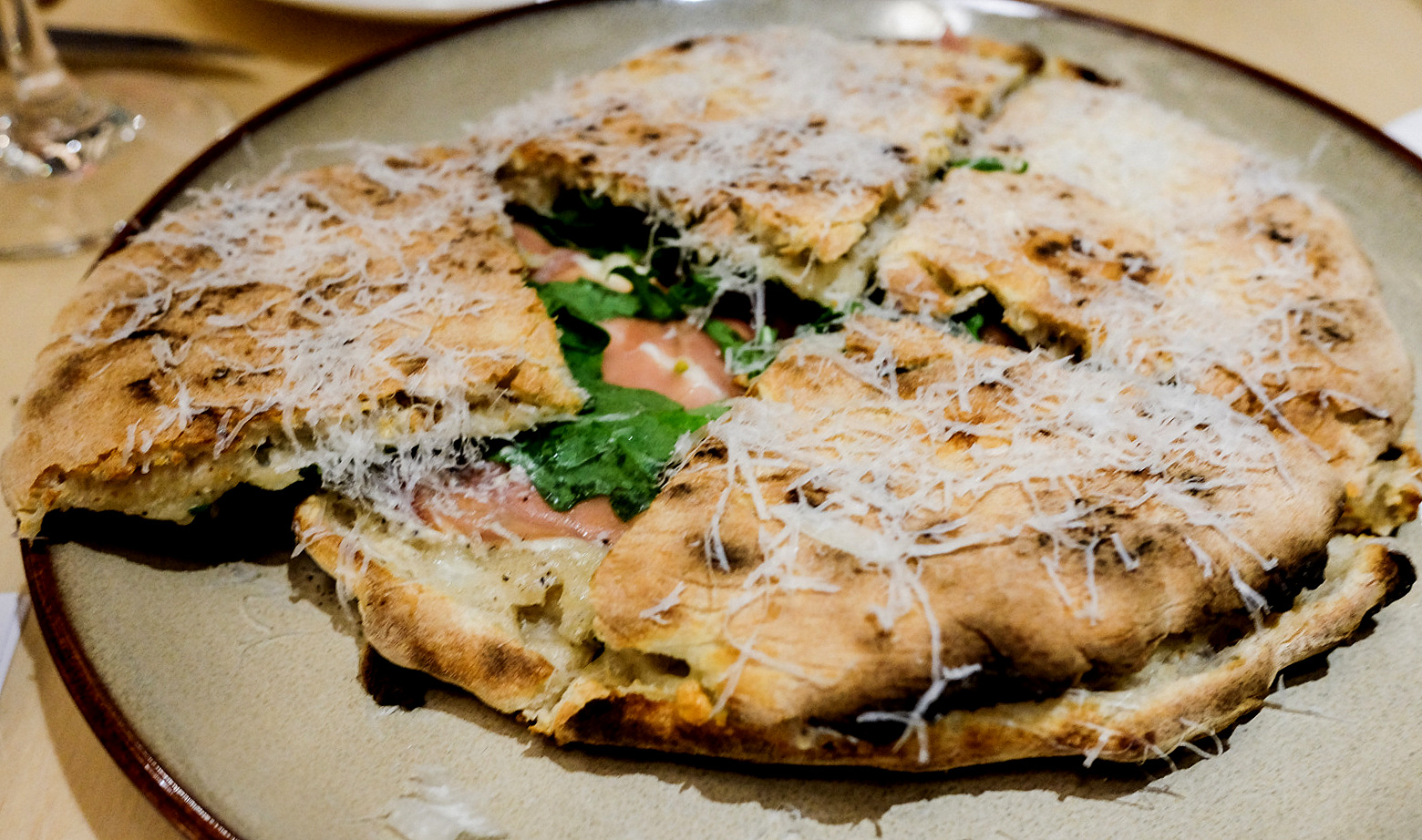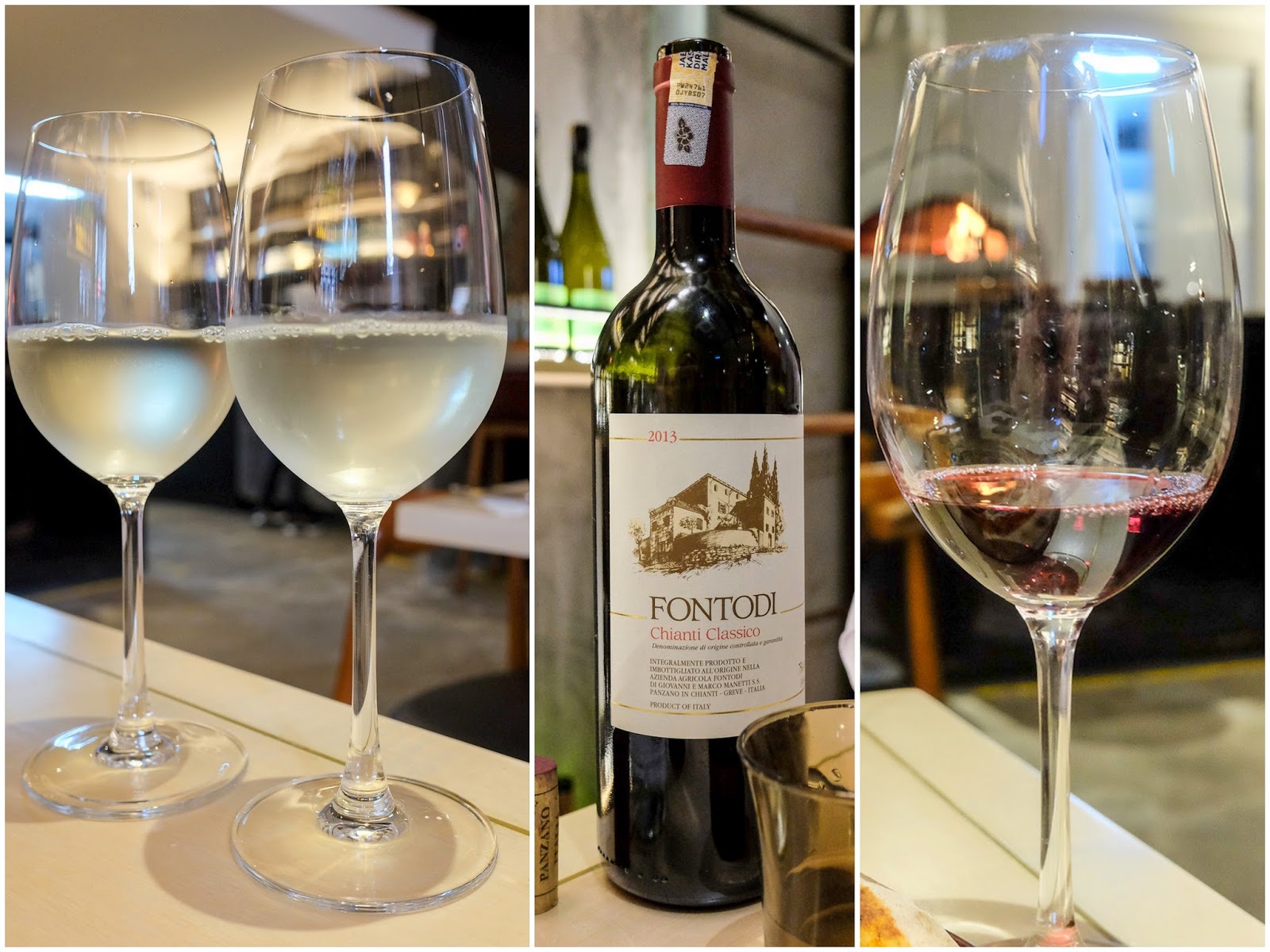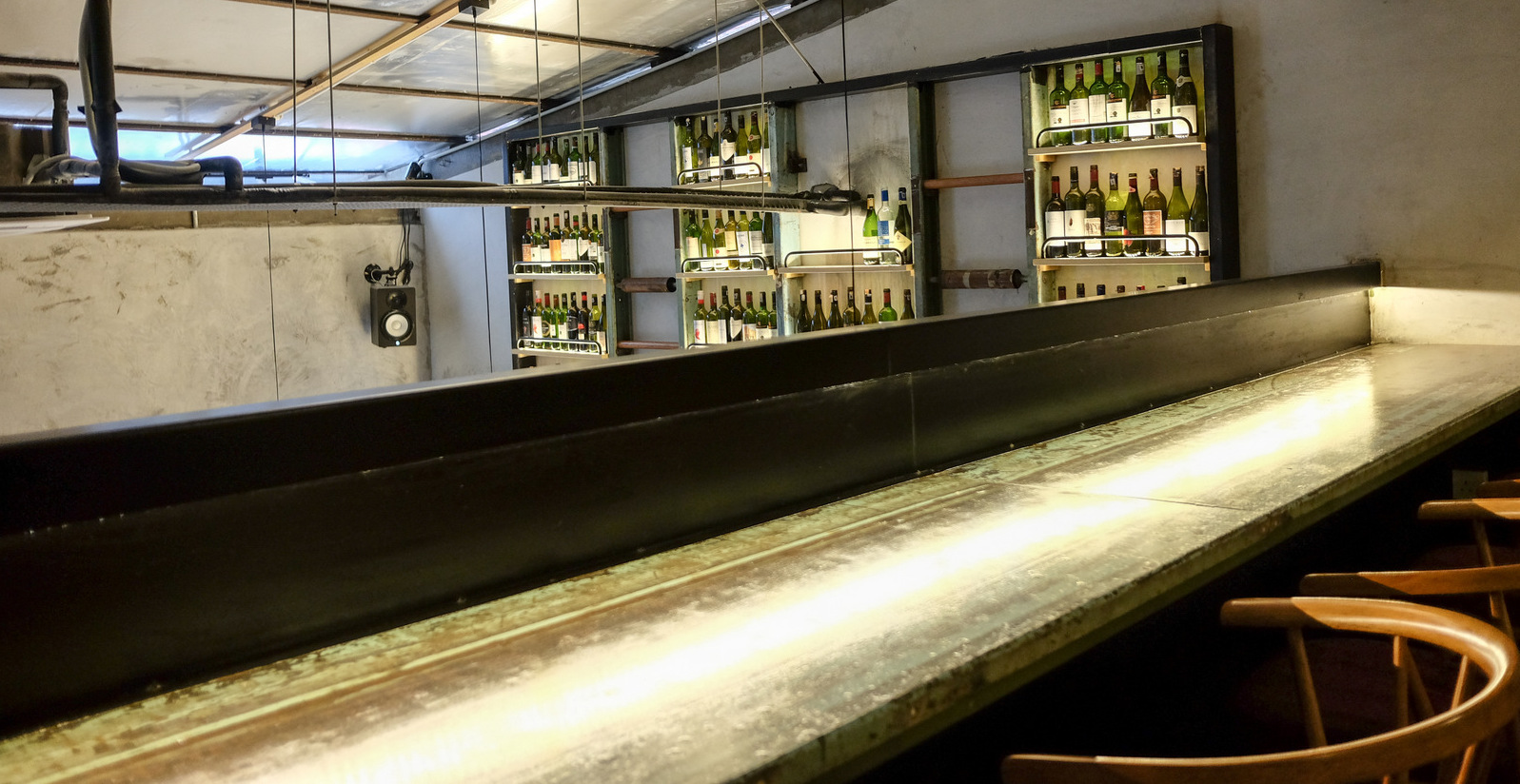 Wine
For now, we're excited to watch Proof's evolution over the next several weeks – the crunchy-charred foccacia sandwich, delectably layered with Parma ham and arugula (RM34), is a harbinger of plans for Proof to soon offer a repertoire of recipes relying on its own-baked bread, alongside artisanal pastas of the week. Kick back, select a wine from the striking centrepiece of towering shelves (vintages are available by the glass, Coravin-preserved carafe, or bottle – the Fontodi Chianti Classico 2012 is an impeccable match for the meatier pizzas) and munch merrily while watching the ovens burn – unless you've taken a seat upstairs on the mezzanine, which features a bit more privacy.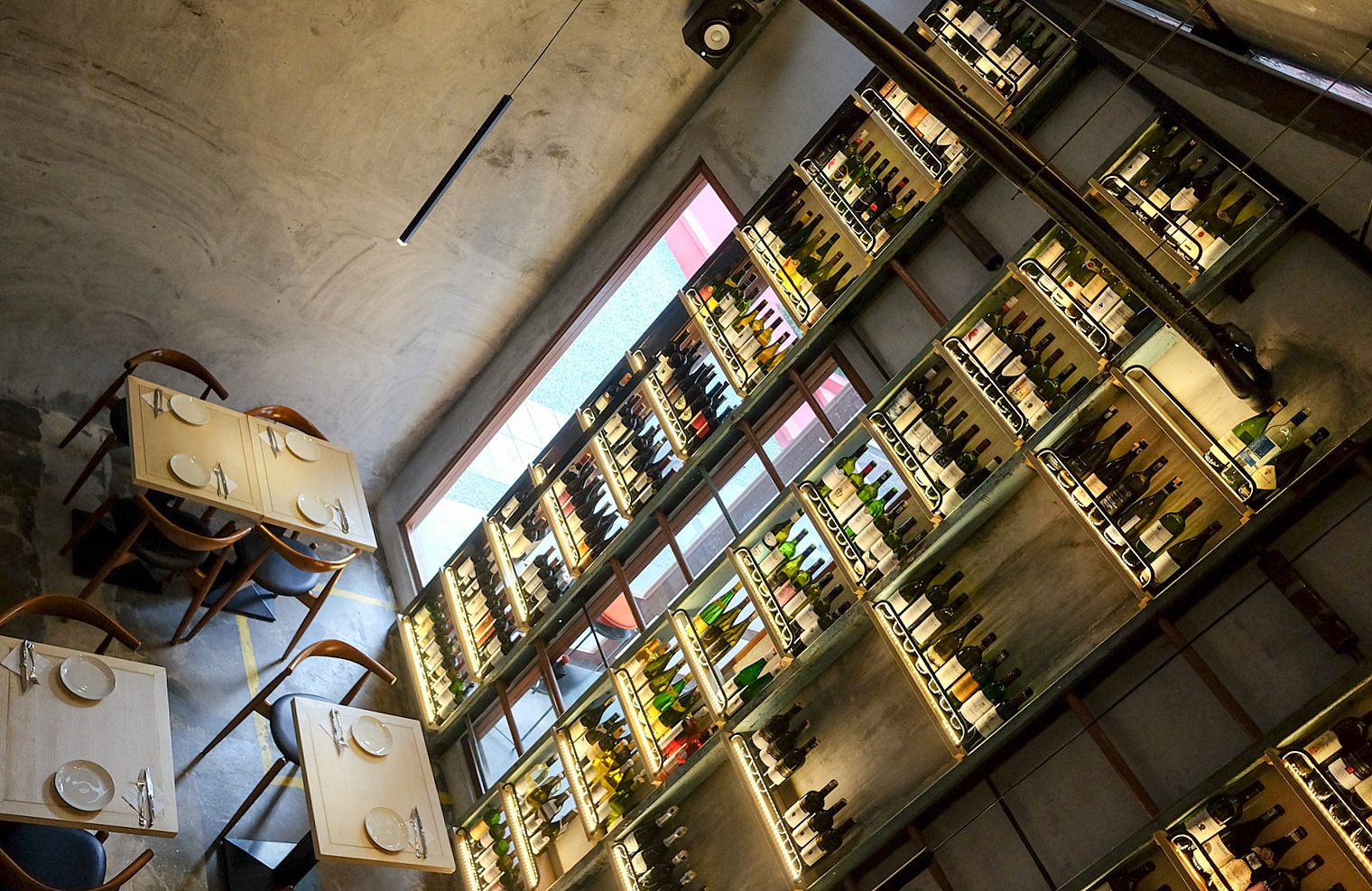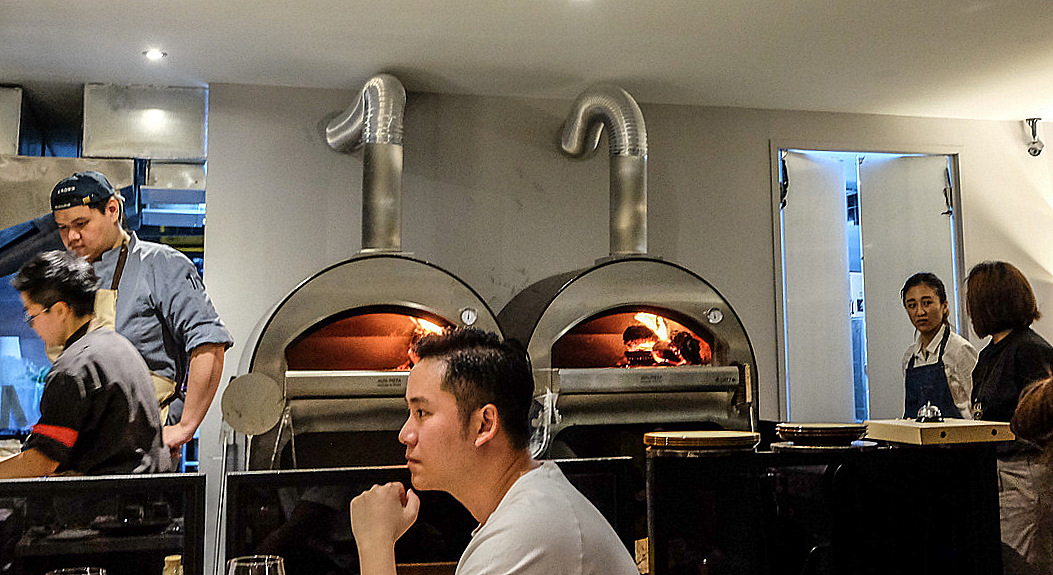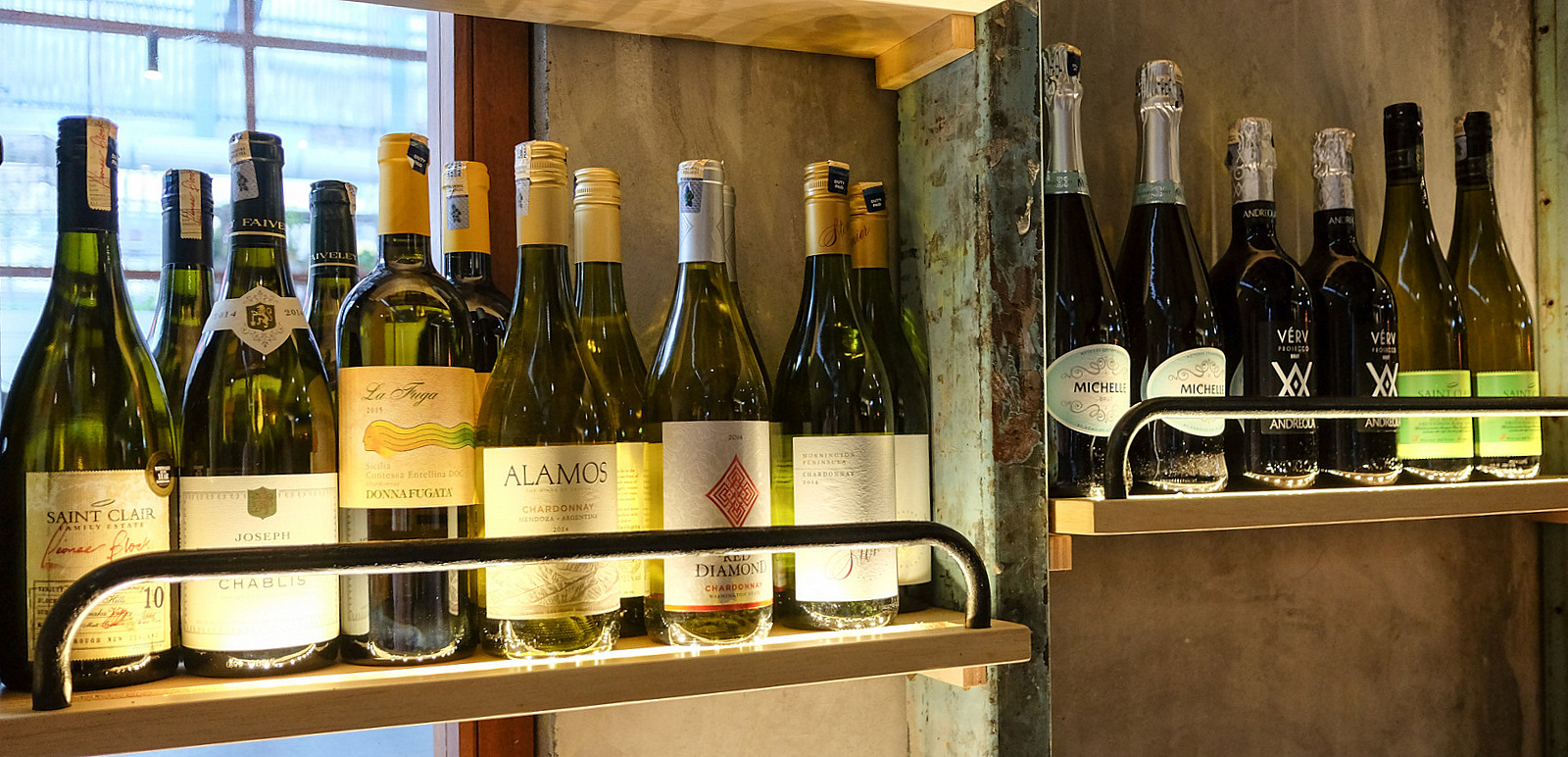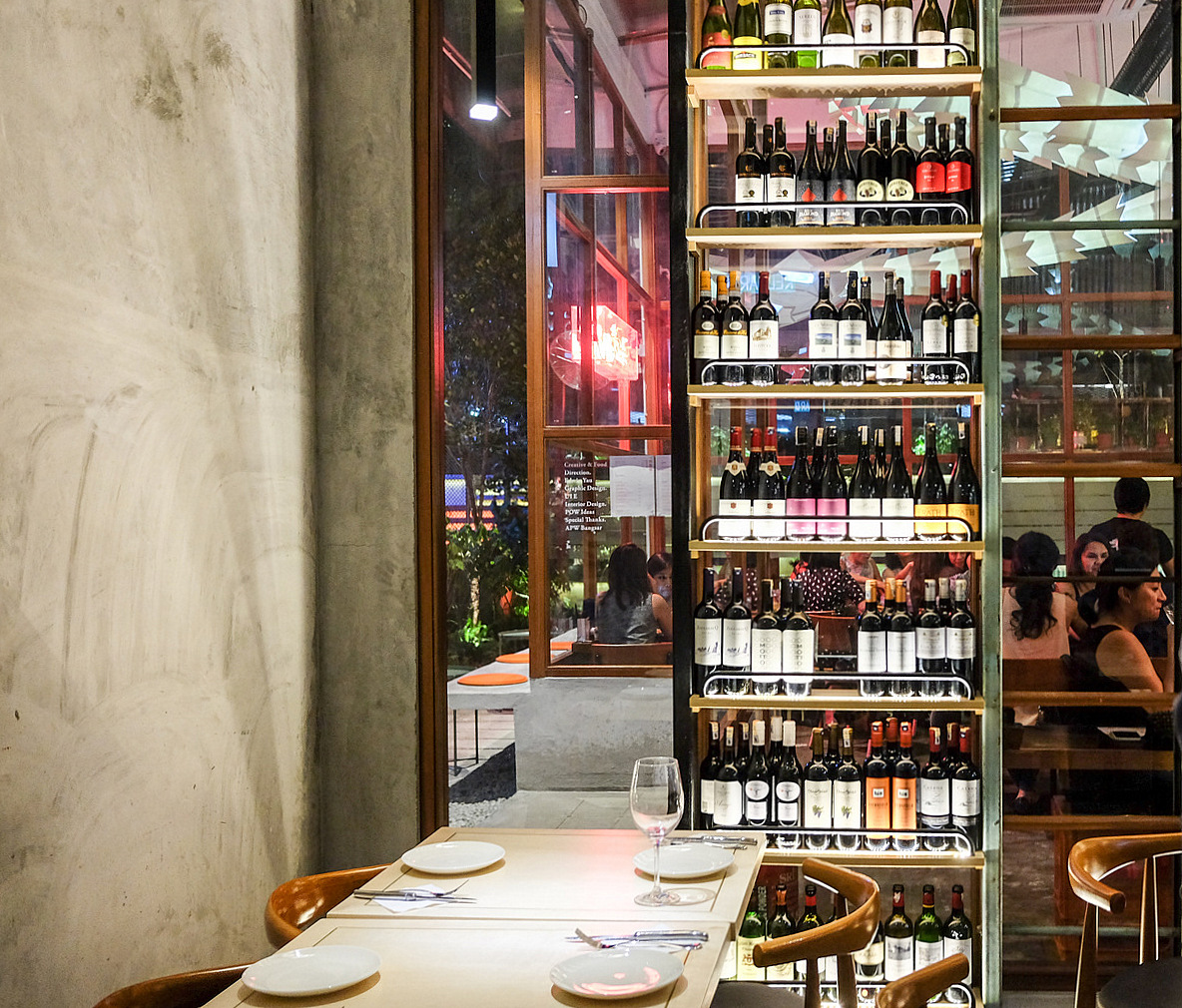 Thanks to Proof for ensuring that whatever else happens on this concluding week of 2016, we experienced one more beautifully crafted meal to remember before the new year.
Location & details
Address: Lot 29-2, Paper Plates, APW Bangsar, Jalan Riong, Bangsar, Kuala Lumpur.
Hours: Currently open for lunch and dinner on Mon, Wed, Thurs and Sunday; lunch only on Fri and Saturday (with dinner too on those two days eventually).
Tel: +603 2788 3613
Find: View directory for Proof Pizza + Wine here.
Related Topics