16 new restaurants, cafes and bars in KL and Selangor, April 2017
Chocolate fettuccine, udon lemak, hay ice cream – It's no April's Fool joke.
1. Upperhouse Kitchen & Dessert Bar in Bangsar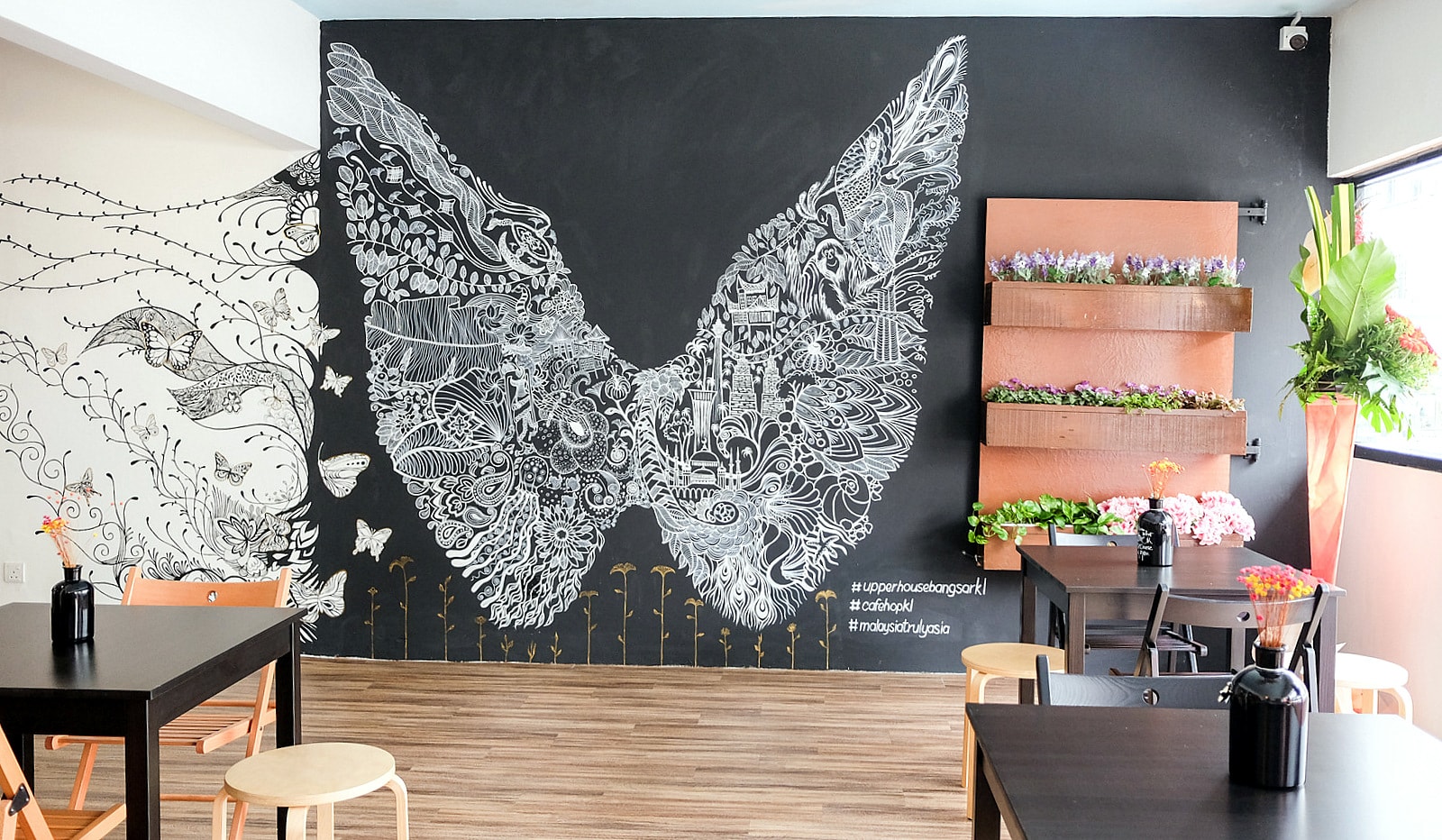 Food that flaunts colour and creativity, served with charm and cheer: Upperhouse hits a high note for its first month in Bangsar. Chocolate is a cornerstone of the kitchen, employed in unexpected measures: Upperhouse whips up its own handmade pasta di cacao, bringing bittersweet subtleties to ravioli and fettuccine, the former stuffed with flavoursome forest mushrooms and cream cheese, buoyed by a delicate capsicum sauce, the latter tossed in the manner of a very elaborate spicy aglio olio with garlic, olive oil, chilli flakes, tomatoes, edible flowers and rocket leaves, on a base of sweet potato mousse that rounds out the recipe.
Address: 27A, Jalan Telawi 3, Bangsar Baru, 59100 Kuala Lumpur.
Read review of Upperhouse Kitchen & Dessert Bar.
2. Mizuki at Bukit Bintang

KL's quirkiest udon recipes have surfaced at Mizuki; the sambal udon with fried chicken wing and peanuts in coconut milk sauce is a scrumptious fusion riff on nasi lemak, while the gyu soboro udon benefits from minced beef 'rendang' that's textured and tasty, balanced by tangy lime and crisp vegetables and herbs. Looking westward, the shredded parmesan cheese udon with a raw egg yolk and black pepper spotlights a pasta persuasion that's worn well by Mizuki's own-made udon.
Address: 23A, Jalan Sultan Ismail, Bukit Bintang, 50250 Kuala Lumpur.
Read review of Mizuki.
3. JungleBird at Plaza Damansara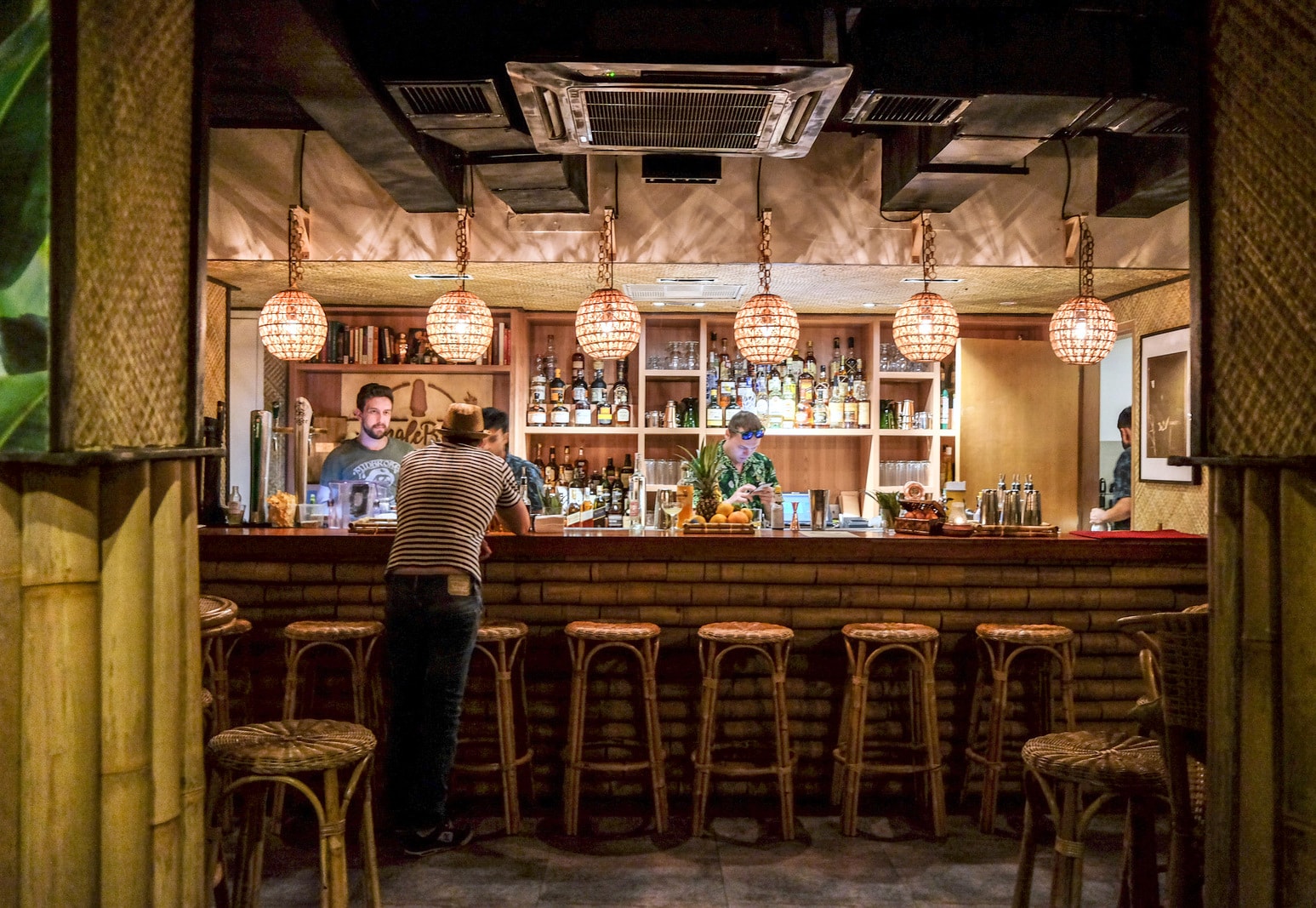 This Bird is set to soar: KL's first rum bar (charmingly characterised as 'rumah rum') takes flight this month, bringing the beloved beverage of pirates and privateers ashore to this tropical-themed setting in Bukit Damansara, spiked with a soulful Caribbean spirit and overrun by rattan and bamboo flourishes. Yo ho ho indeed!
Address: 15 Plaza Damansara, Jalan Medan Setia 1, Bukit Damansara, 50490 Kuala Lumpur.
Read review of JungleBird.
4. Chicken Up at Subang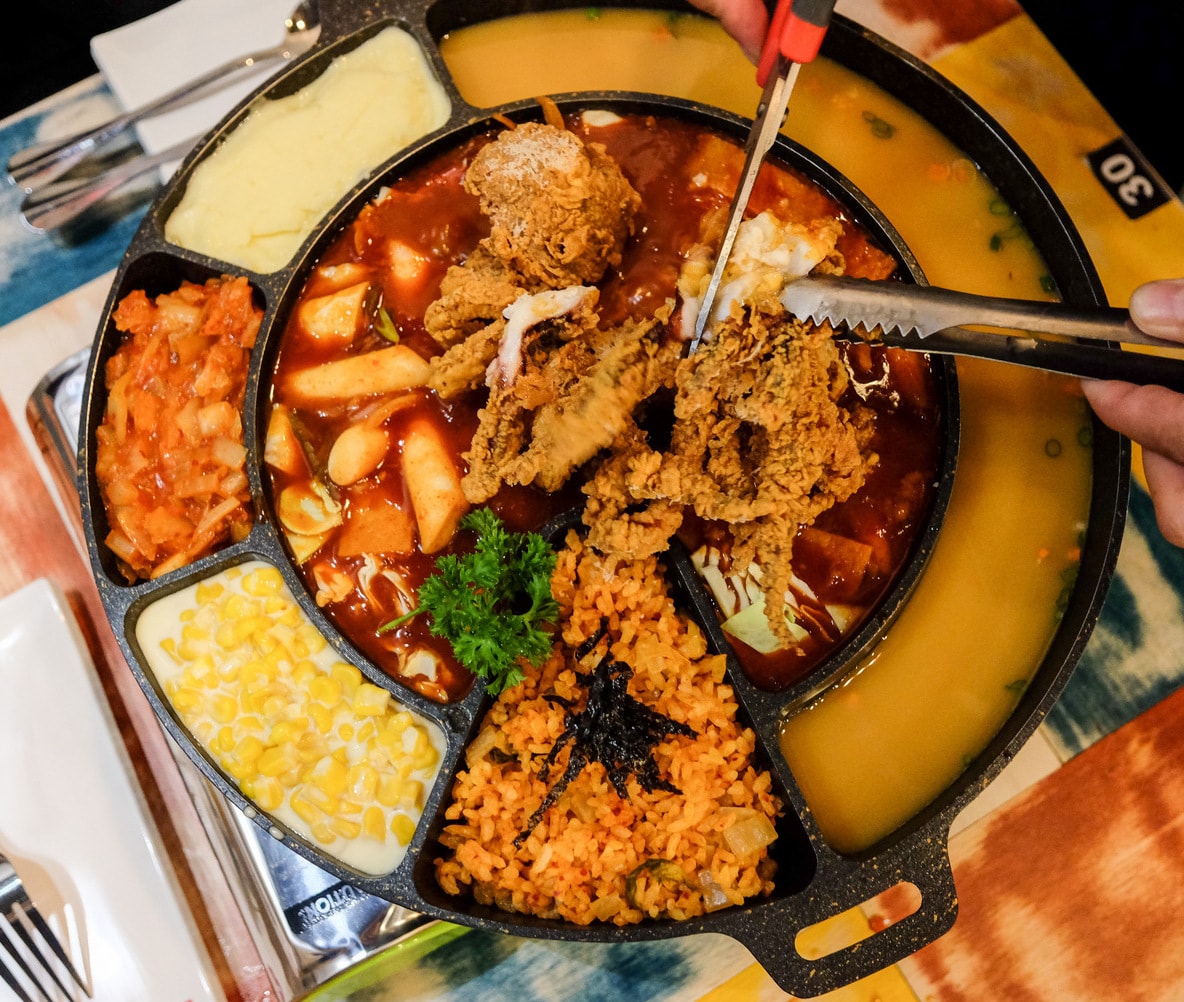 One of Singapore's most popular bastions for Korean fried chicken has sprung up in the Klang Valley, offering signatures like the soy-coated Ganjang Up and the sticky-sweet Yangnyum Up (RM28 for half a chicken), marinated for 12 hours and served fresh and hot, as crisp and juicy as most customers could hope for, saturated with the saucy flavours of crowd-pleasing Korean cuisine. Also try the Snow Squid Topokki, a cast-iron pan filled with a whole battered squid, rice cakes, fish cakes, kimchi, corn, cheese, fried rice and egg pudding, reaching the bubbling, boiling point at the table.
Address: 7, Jalan SS15/4E, 47500 Subang Jaya, Selangor.
Read review of Chicken Up.
5. Coffee In Common at Damansara Heights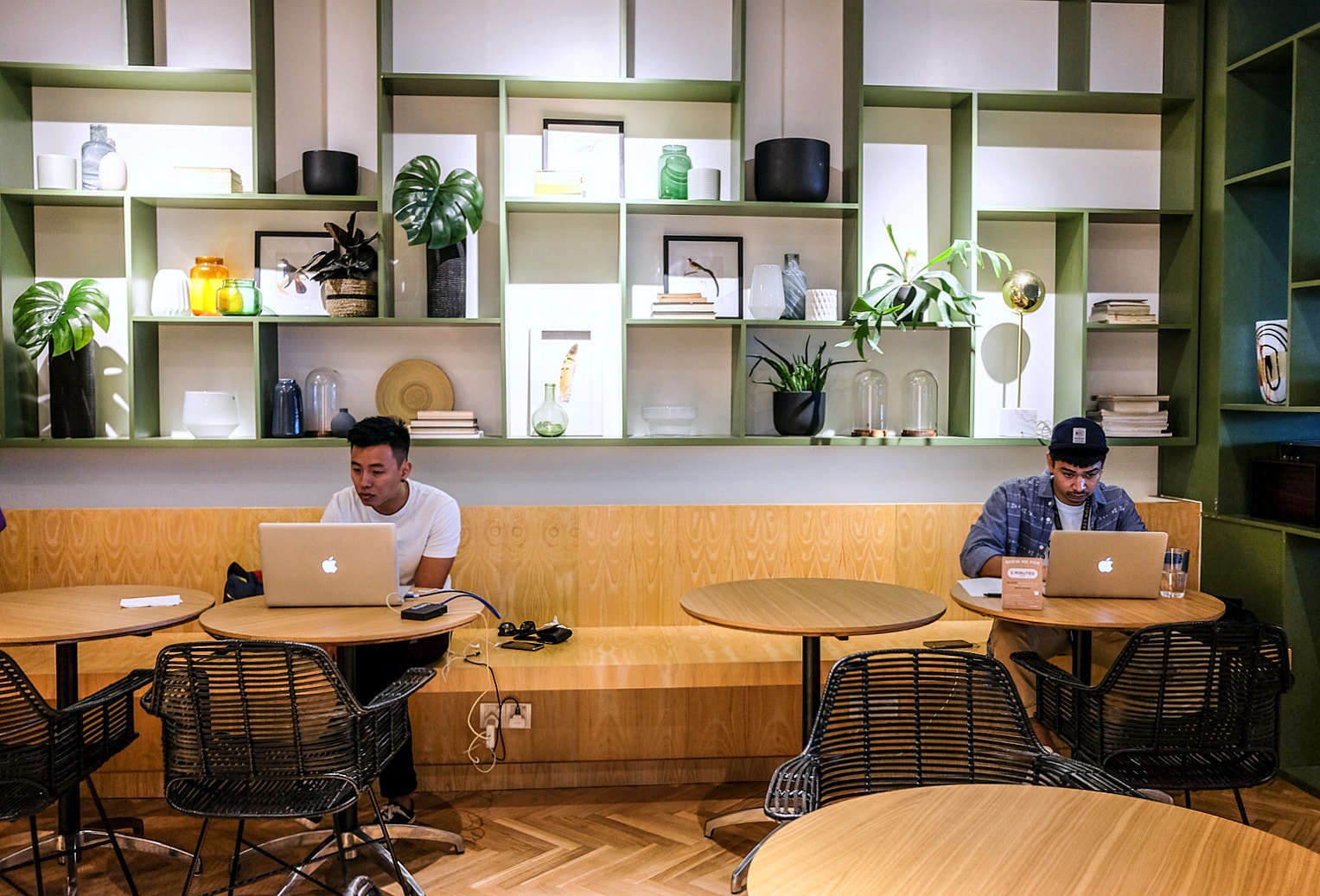 Business and pleasure make a marvellous match at Coffee In Common, the resident cafe of the ravishing new Common Ground communal work space, where members and walk-in customers can savour a sprawling view of Damansara Heights and beyond from a sixteenth-floor, 1,600-square-metre penthouse that strives to channel the spirit of mid-century Scandinavian interiors.
Address: CommonGround.work, Penthouse, 16-1, Level 16 Wisma UOA Damansara II No 6, Changkat Semantan, Bukit Damansara, 50490 Kuala Lumpur.
Read review of Coffee In Common.
6. Fa Ying Street at Subang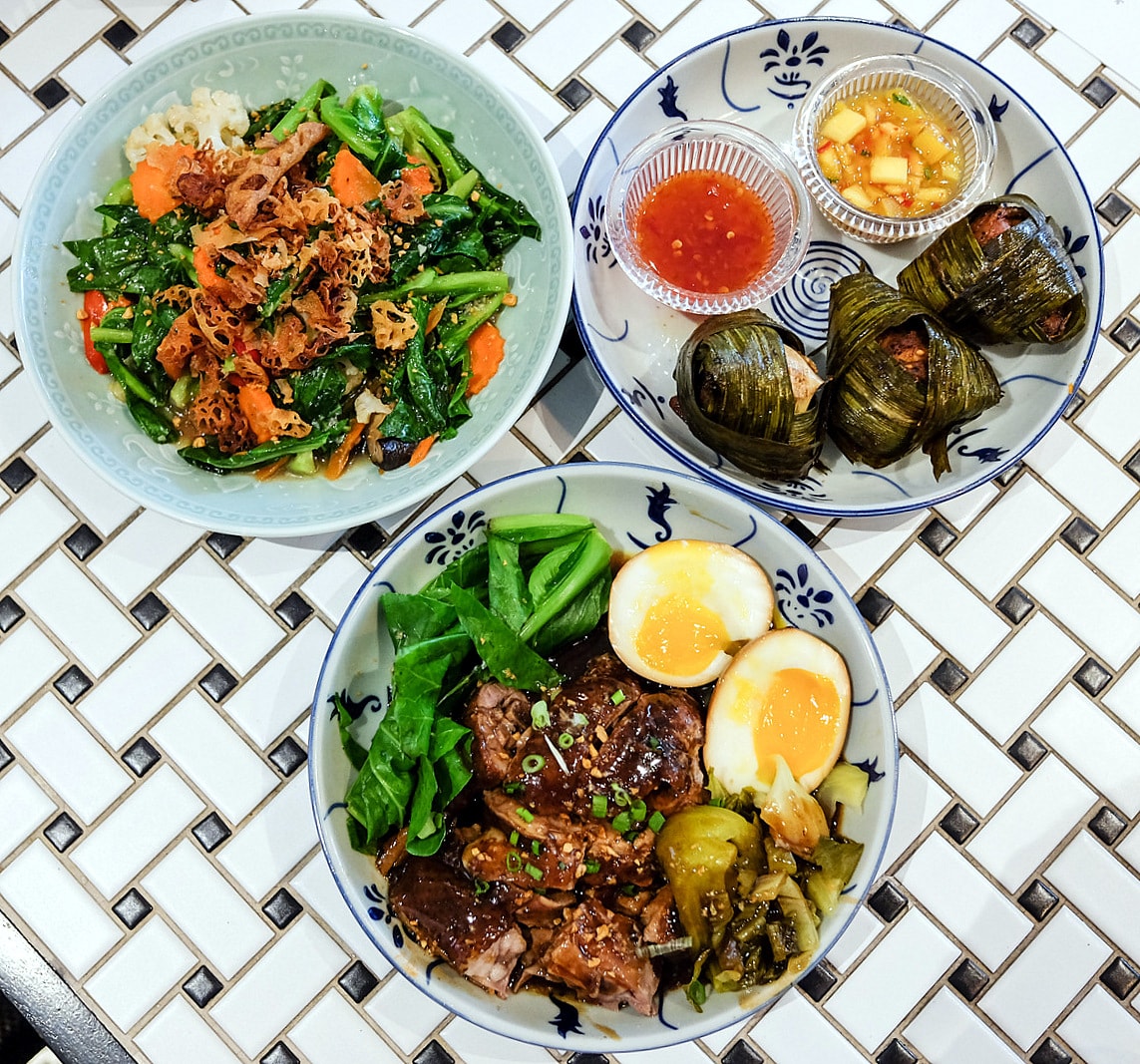 The search for Thai street food might culminate in stalls serving soulful stews and blistering-hot curries in Yaowarat, the shacks that tempt passers-by with tom yum goong, barbecued meat and stir-fried seafood in Banglamphu, and the buzzing alleyway carts where broth-soaked noodles and wok-tossed rice abound across Sukhumvit, Silom and Sathorn – or closer to home, Fa Ying Street, a new venue that strives to bring the sultry sizzle and spice of Bangkok's captivating cooking to Malaysians in Subang.
Address: G-10, Ground Floor, SS15 Courtyard, Jalan SS15/4G, 47500 Subang Jaya, Selangor.
Read review of Fa Ying Street.
7. Shu-Ra Bar at Sri Hartamas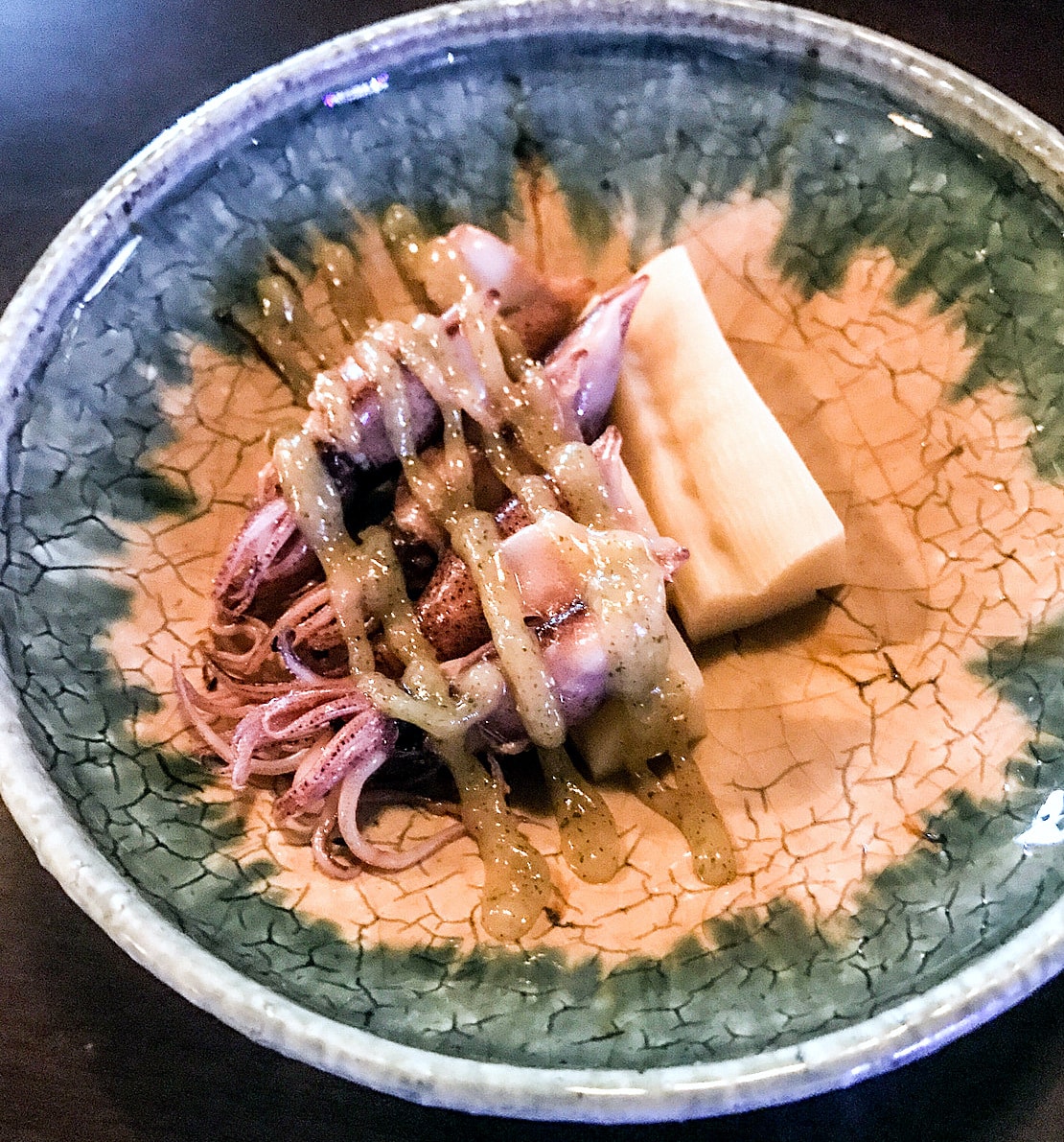 Omakase by appointment: This new venue offers dinners of dishes picked and prepared by a resident Japanese chef, available on advance reservations only. Consult the outlet on your budget and preferences; a meal of RM350++ per person should spring pleasurable seasonal surprises (shirako with abalone liver and noresore with ponzu sauce perhaps, flown in from Tsukiji), taking patrons on a full voyage through formal Japanese cuisine.
Address: E-0-10 & 1-10, Plaza Damas, No 60, Jalan Sri Hartamas 1, , Sri Hartamas, 50480 Kuala Lumpur.
Read review of Shu-Ra Bar.
8. Eighty9 at Petaling Jaya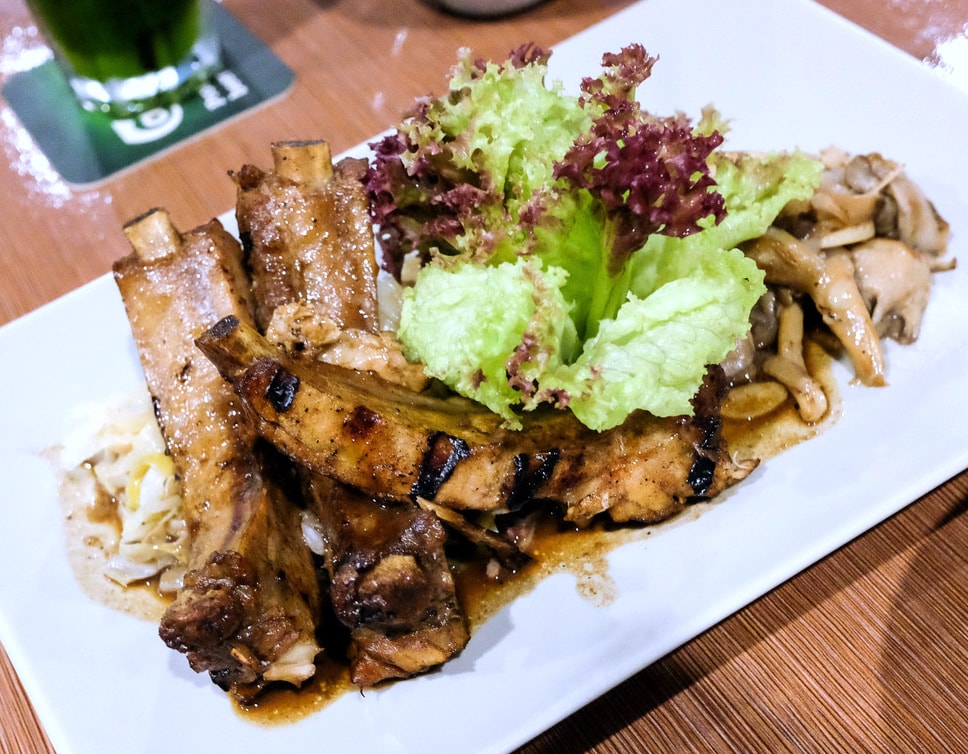 Founded by three longtime friends Dinesh, Sam and Reagan, Eighty9 telegraphs a sense of playful personality through its menu – bak-kut-teh-inspired pork ribs with herbal nuances come paired with sour Chinese cabbage and pan-fried mushrooms in a neat twist on BKT.
Address: 2, Jalan SS3/31, 47300 Petaling Jaya, Selangor.
Read review of Eighty9.
9. March Azalea at OUG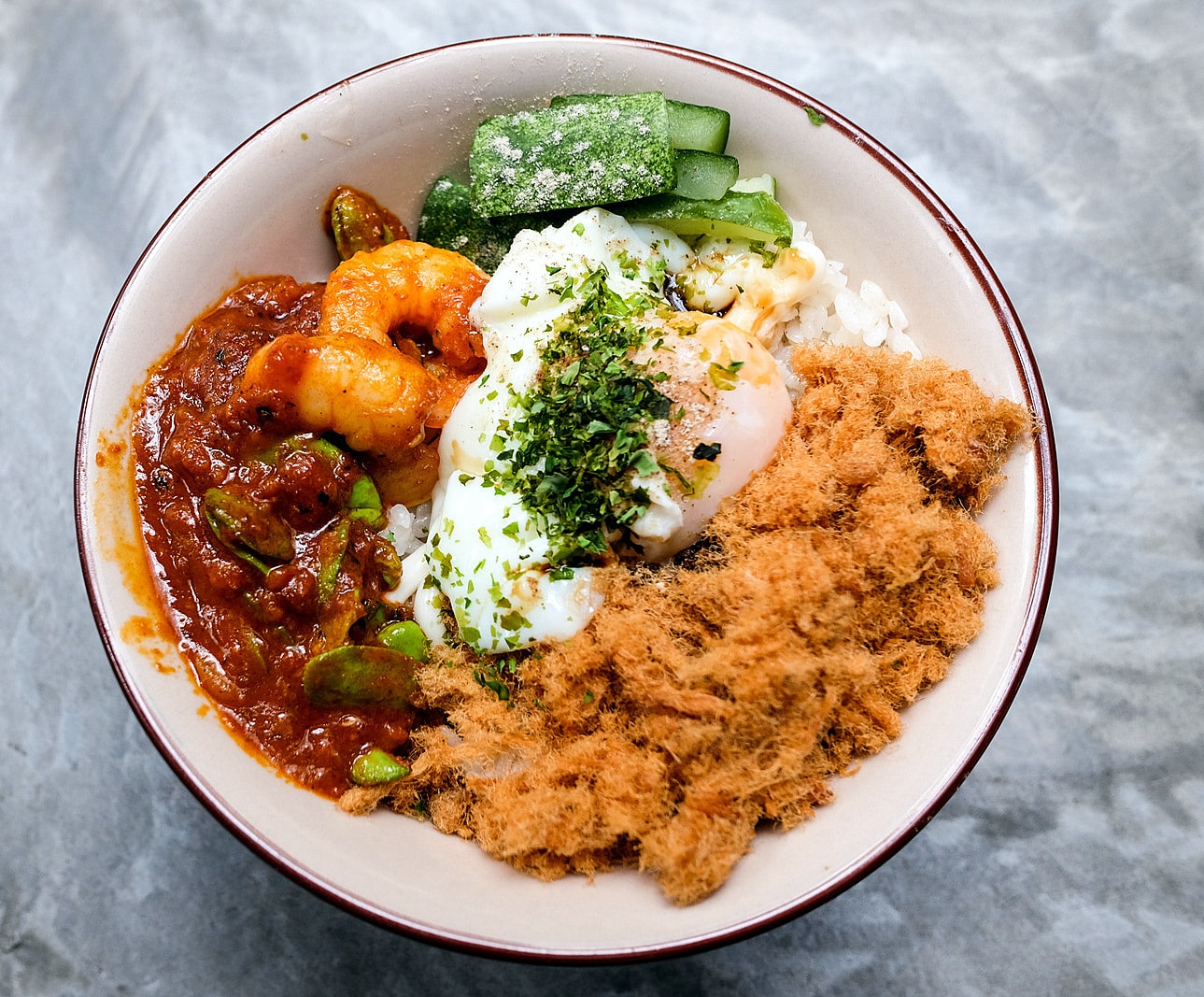 Fun fusion fare, bringing together Malaysian and Japanese flourishes: March Azalea's rice bowl is a should-try, with the warm, creamy rice blanketed in a medley of mildly spicy prawn sambal, petai, sweet-salty pork floss, cucumbers and a ravishingly runny egg – it may sound like a mess of flavours and textures, but it's a beautiful one, with a delicious interplay of dynamics and dimensions.
Address: 40, Jalan Awan Hijau, Taman Overseas Union, 58200 Kuala Lumpur.
Read review of March Azalea Kitchen.
10. Hisho at Damansara City Mall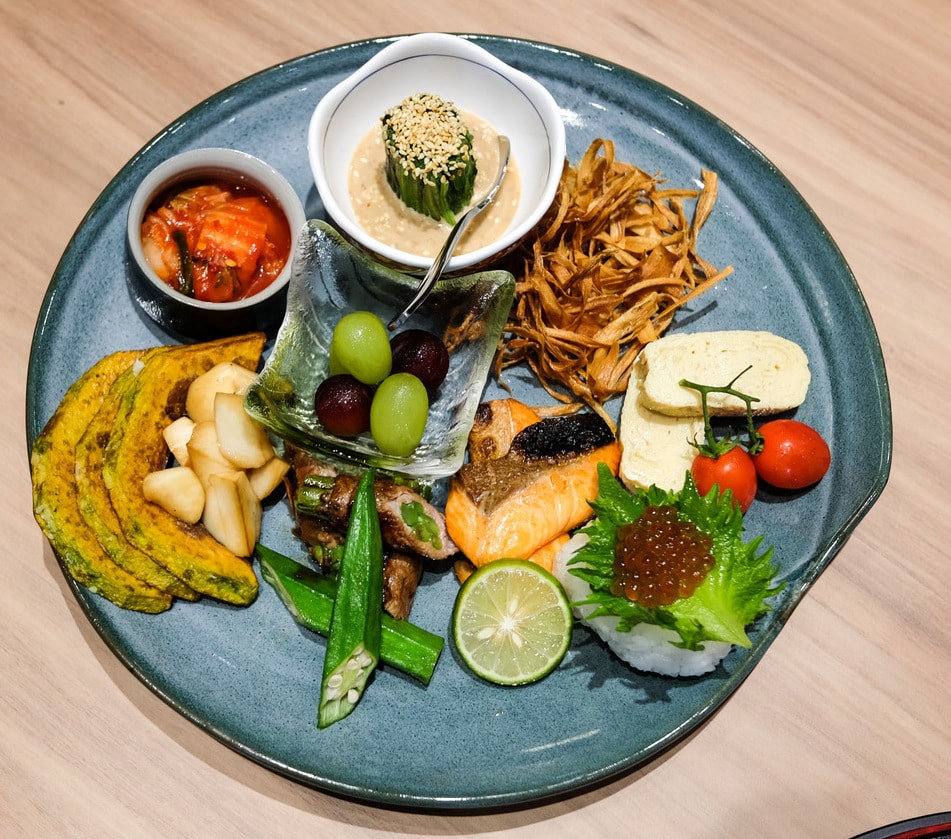 Chef Danny Leow's lunchtime set meals at his new restaurant are a visual delight, spotlighting a spectrum of colours and components, conceived and constructed with the stylish aplomb that has been Leow's forte since his years of spearheading the kitchen at Renaissance KL's Sagano.
Address: L2-17 2nd floor, DC Mall, Jalan Damanlela, , Damansara Heights, 50490 Kuala Lumpur.
Read review of Hisho Japanese Cuisine.
11. Sandalo at Damansara Uptown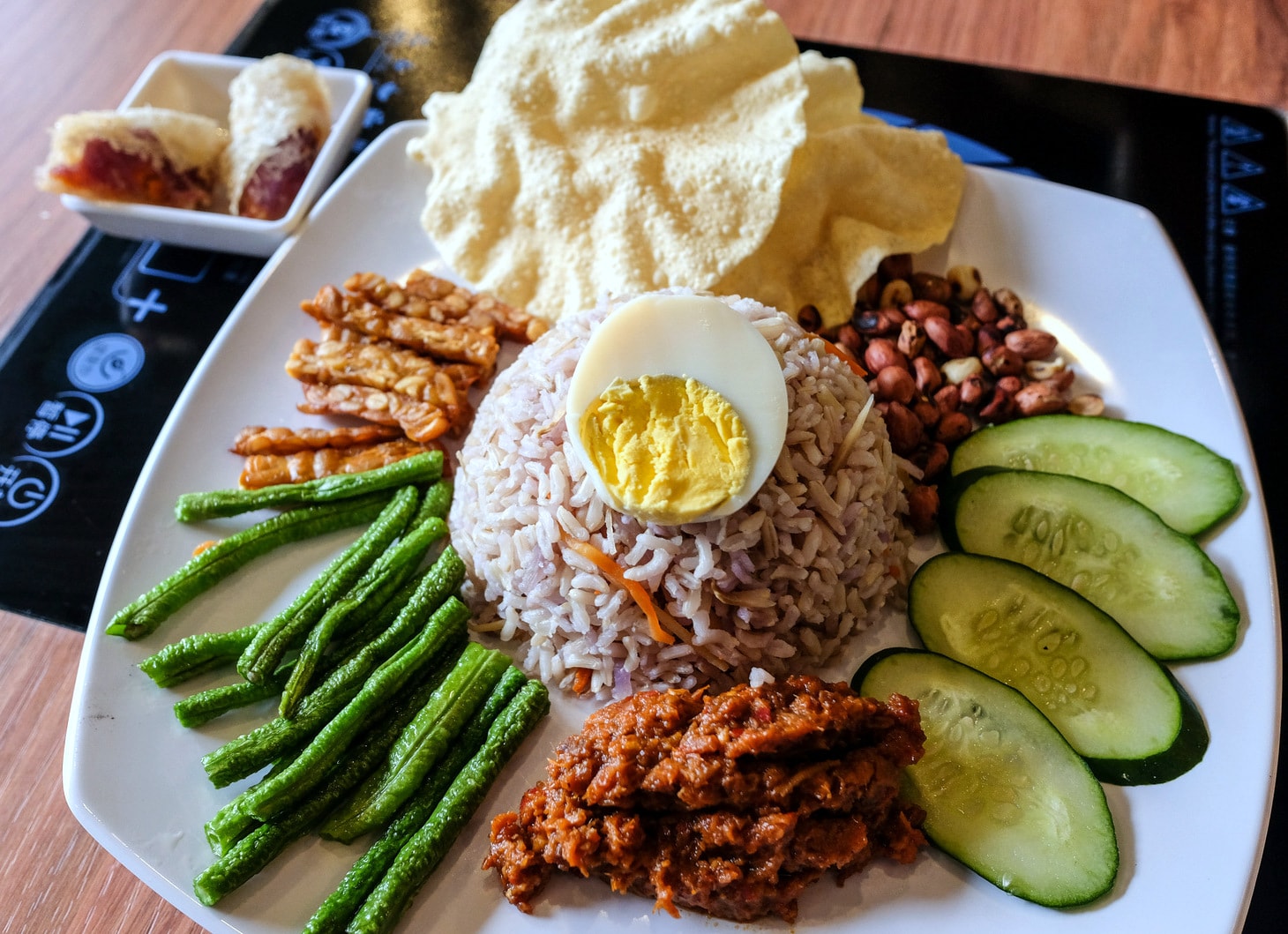 Damansara Uptown's latest destination for meat-free fare lives up to its pledge of guiltless dining – the signature nasi lemak with tempeh and long beans and warming noodles with slices of yam in a broth laced with rice wine and milk both taste determinedly nourishing, without an ounce of sin or superfluous oil, sugar and salt.
Address: 31, Jalan SS 21/56b, Damansara Utama, 47400 Petaling Jaya, Selangor.
Read review of Sandalo.
12. Eat Drink Thai at Kota Damansara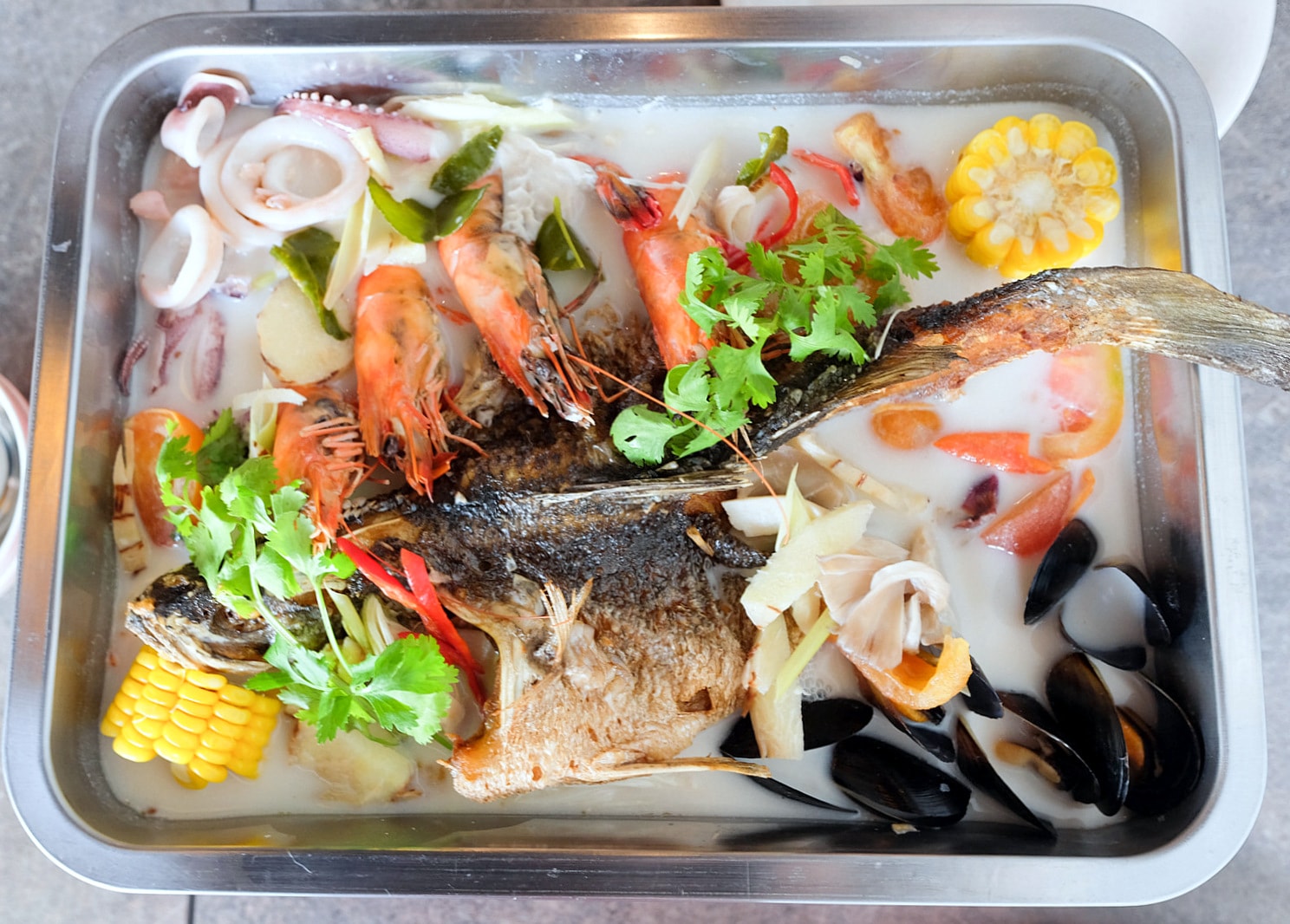 Eat Drink Thai's signature attraction is its steaming seafood pot – a whole barramundi, plus a substantial serving of tiger prawns, squid and mussels, bathed in the patron's pick of Thai-inspired broth (red tom yum, clear tom yum, the spicier tom sapp, tom kha, sourish kaeng som curry, or ma nao with chilli, garlic and lime).
Address: 9 Jalan PJU 5/9, Kota Damansara, 47810 Petaling Jaya, Selangor.
Read review of Eat Drink Thai.
13. Asap Steamboat at Puchong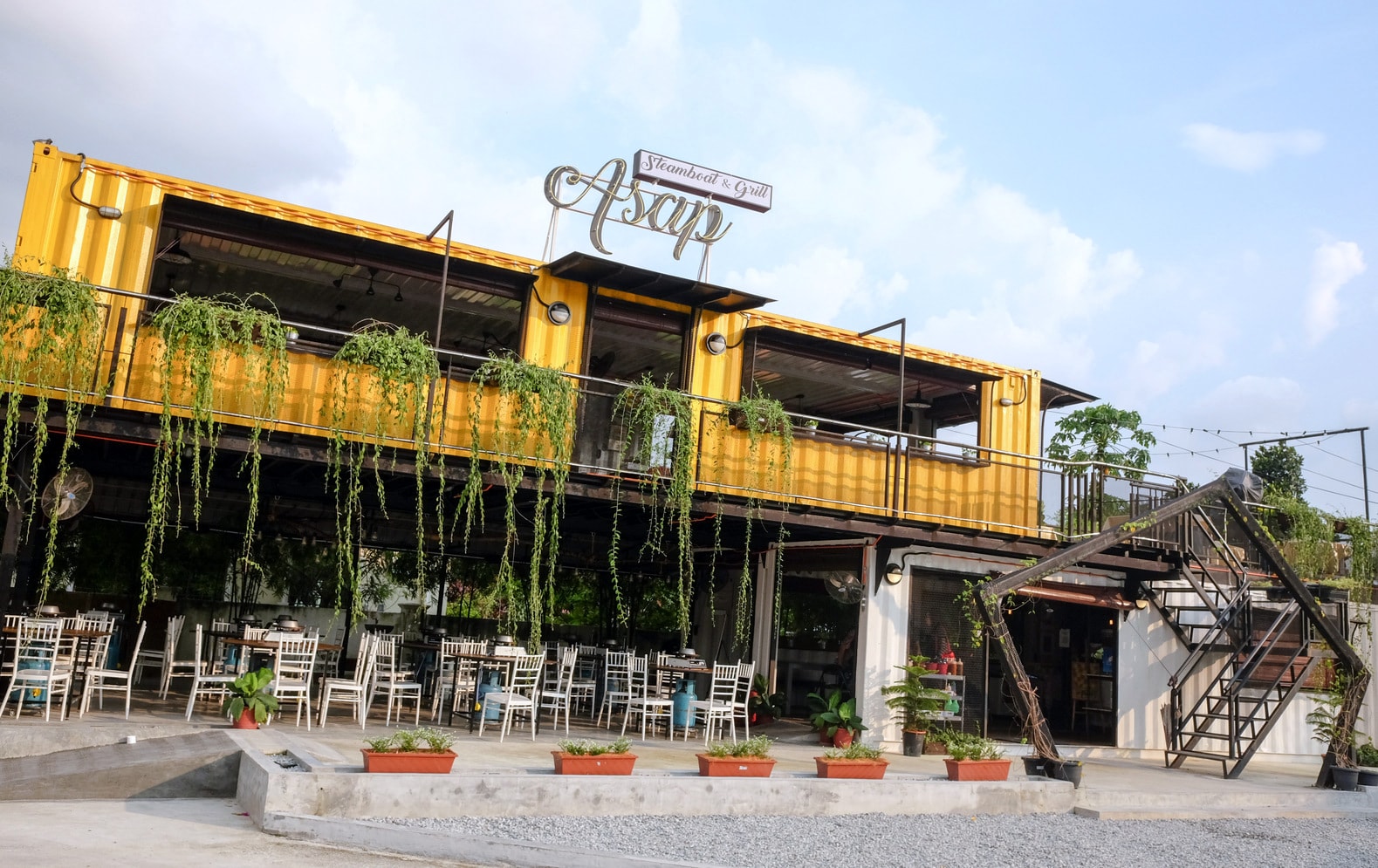 Firing up Puchong's steamboat scene, Asap smokes the competition with a fun perspective to communal feasting, run by a family that has persevered in the fickle sector of food service since 2004, operating a catering business for more than a decade before launching this restaurant in December last year. Set in a renewable shipping container that took six months to refurbish, this is a spacious, striking sanctuary where the crowds mainly show up after sunset for alfresco dining by starlight.
Address: 94, Jalan Tempinis, Kampung Tengah A, 47100 Puchong, Selangor.
Read review of Asap Steamboat & Grill.
14. Liberal Latte at Damansara Heights
Even conservative coffee drinkers and Earl Grey-guzzling tea party members might want to give Liberal Latte a shot; this new caffeine bar's founder Helmi and his friends from local beverage services purveyor Mozaic Gourmet are determined to deliver a distinctive cuppa to customers – a Perle Noire blend by Parisian roasters Cafes Richard is currently in the hopper, making for a really satisfying latte.
Address: Menara E&C, Jalan Dungun, Damansara Heights, 50490 Kuala Lumpur.
Read review of Liberal Latte.
15. Serimooka at Bangsar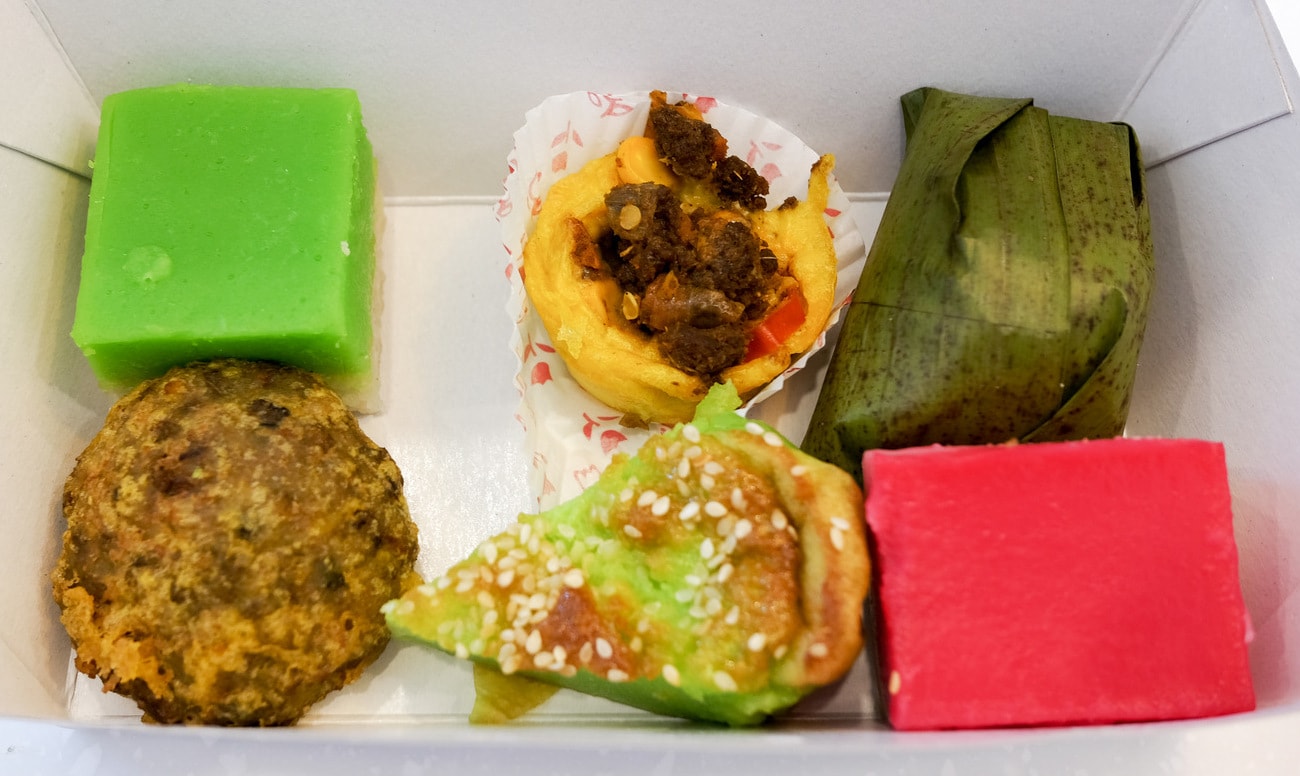 This family-owned shop in Bangsar is a trove of traditional kuih-muih, paying tribute particularly to our childhood favourite of seri muka, relying on recipes by an Ampang-based grandmother who reputedly runs a catering business in Kampung Baru.
Address: 46, Jalan Telawi, Bangsar Baru, 59100 Kuala Lumpur.
Read review of Serimooka.
16. Figure Fuel at Sunway Velocity Mall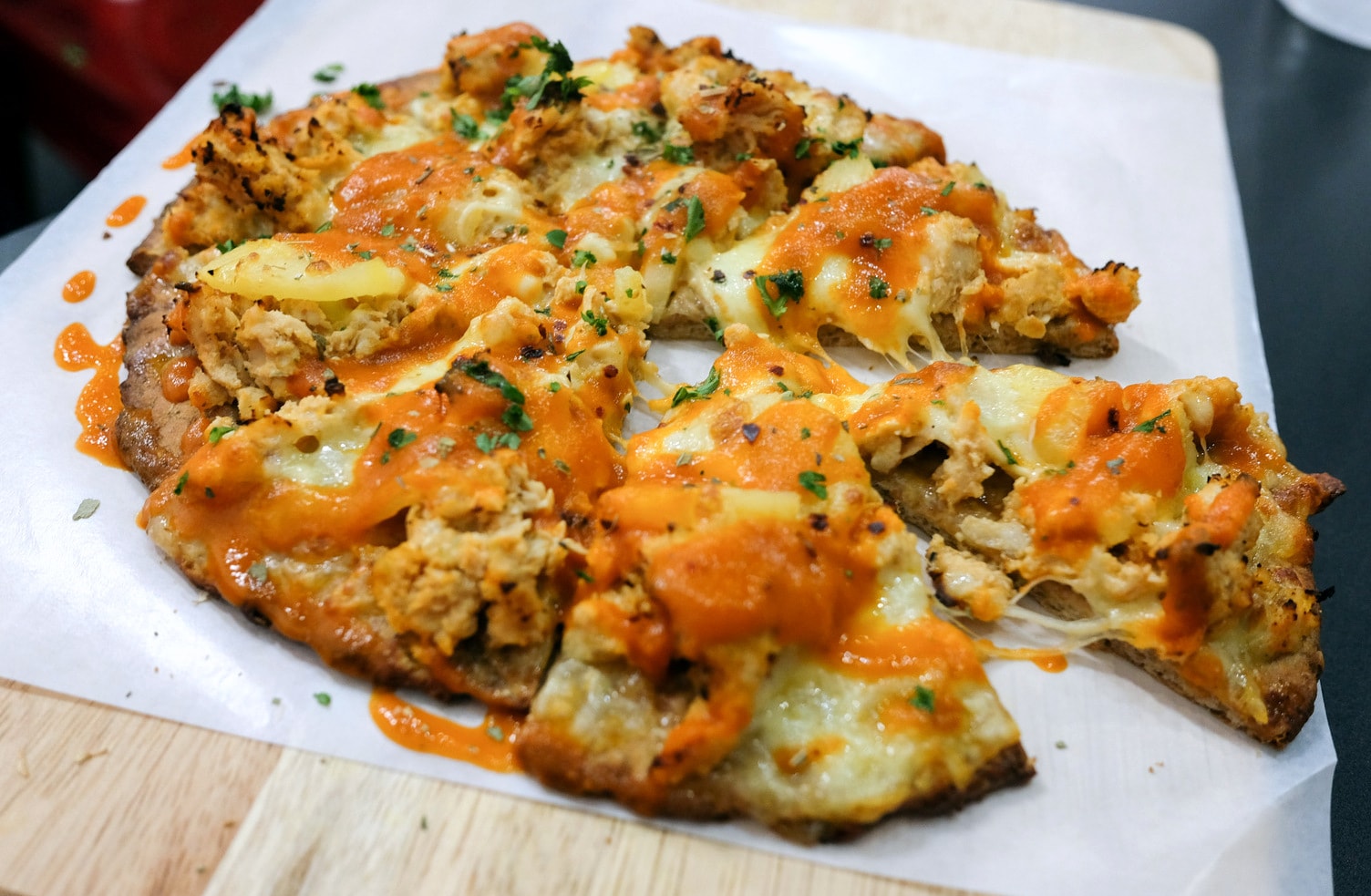 Propelled by the promise of healthier forms of fast food, Figure Fuel's star attractions are burgers and pizzas, each clocking in at a weight-watching 480 calories or less.
Address: Level 2F, Sunway Velocity Mall, Cheras, 55100 Kuala Lumpur.
Read review of Figure Fuel.