10 Valentine's Day temptations for food lovers in KL and Selangor, 2016
Feed the fire of your romance with these swoon-worthy treats this weekend.
1. Seared Tuna With Lychee Jelly at Topshelf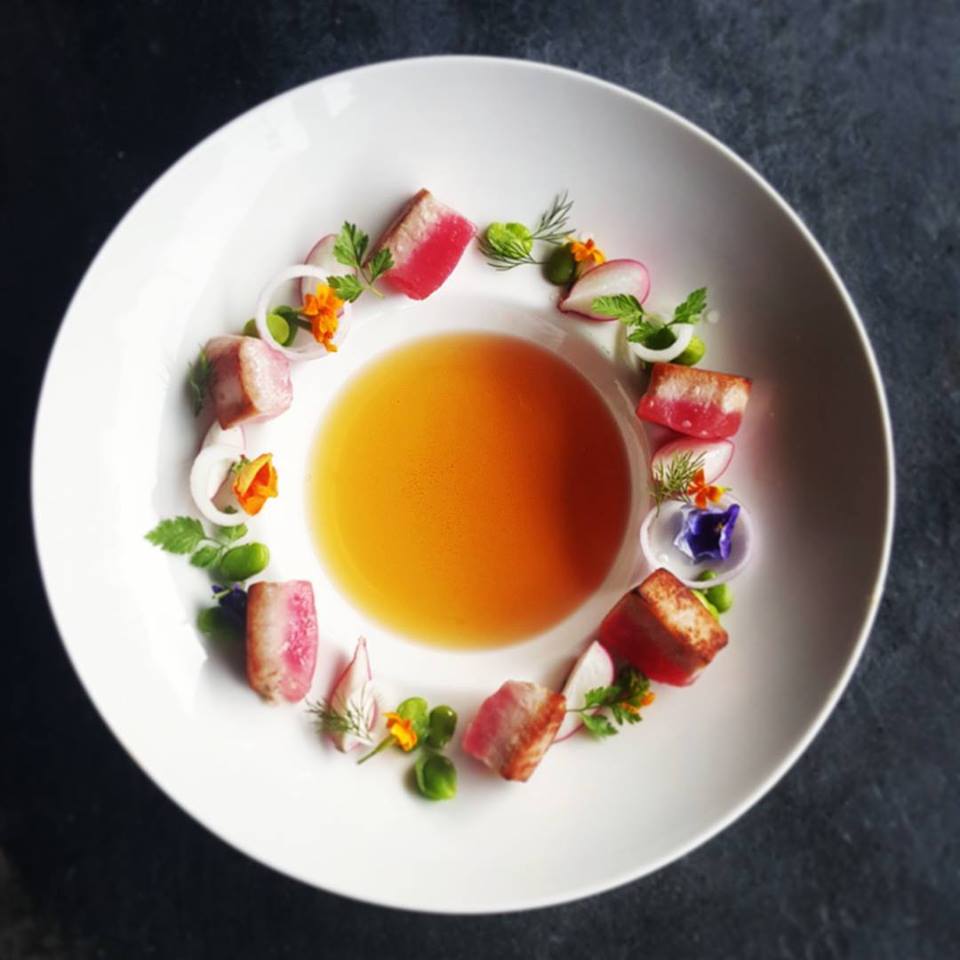 This ravishingly plated dish of seared tuna with Earl Grey & lychee jelly, pickled radish & kombu dashi kicks off Topshelf's Valentine's selection, which also includes highlights like pan-roasted duck breast with foie gras & bacon croquette, plus a dessert of chocolate mille feuille with banana cream.
Read review: Chef's table dinner at Topshelf
Find: Contact details and map for Topshelf
2. Sea Urchin Cronut at Bounty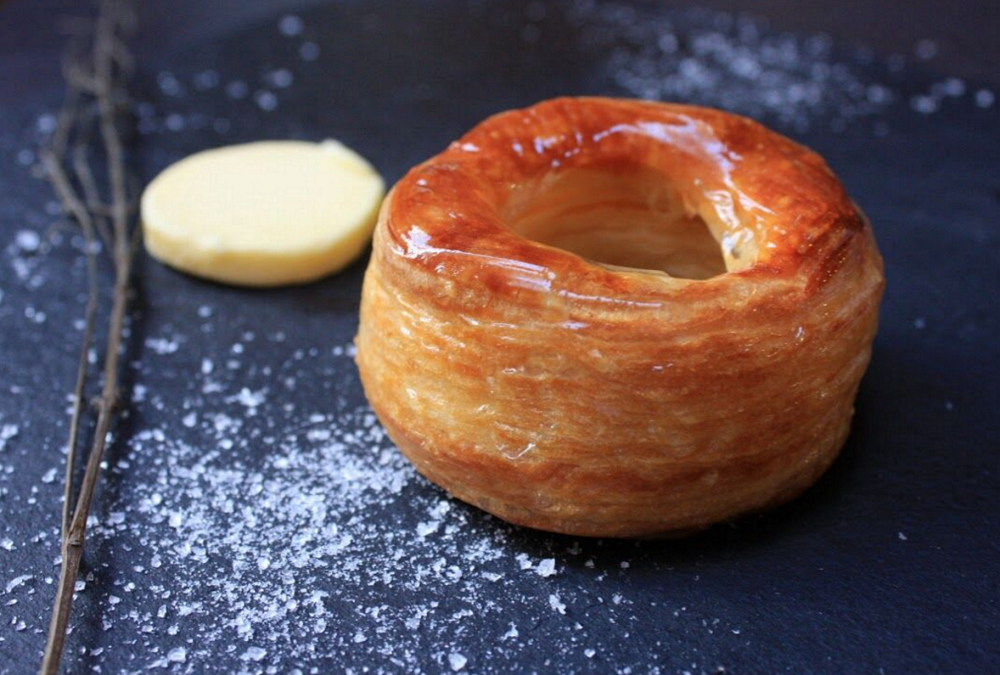 It might look like an innocent, unassuming piece of pastry, but Bounty's Valentine's Day cronut is topped with a twist – a caramelised layer of sea urchin meant to evoke crème brulee. It'll likely make for a memorable amuse bouche ahead of a meal that'll include butternut squash soup with stuffed squid, a hibiscus flower sorbet & slow-braised lamb ribs with beetroot confit.
Read review: Bounty & The Shack at the Kuala Lumpur Journal
Find: Contact details and map for Bounty
3. Liquid Passion Fruit Cheesecake at Bistro a Table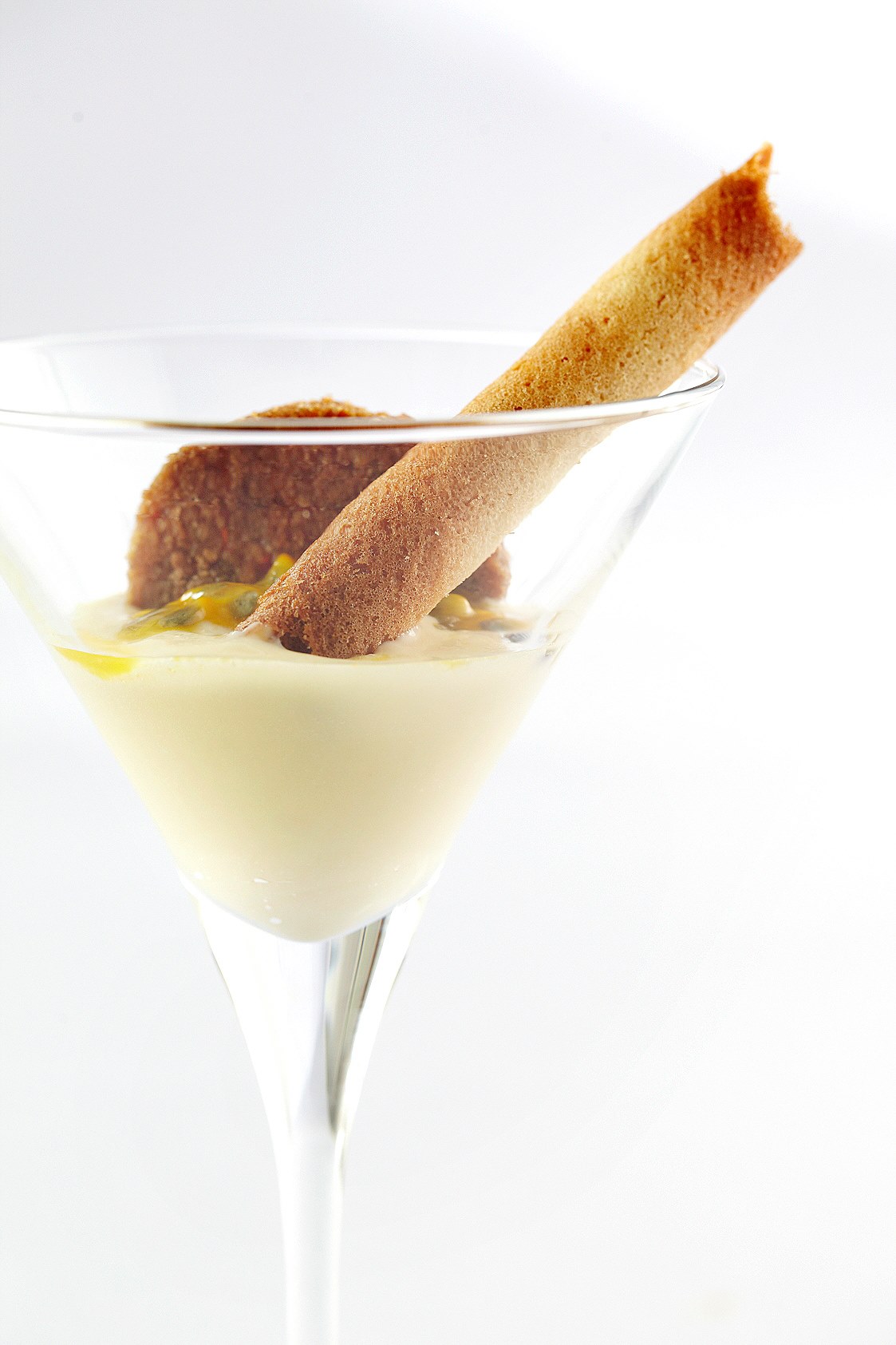 A liquid passion fruit cheesecake rounds out Bistro a Table's tantalising Valentine's menu, available 12-14 Feb, also featuring courses like avruga caviar cold pasta with soy, mirin & white truffle oil, truffled risotto with pistachio & morel mushroom, house-smoked Norwegian salmon trout with crème fraiche, & NZ lamb with crispy lamb trimmings.
Read review: Degustation menu at Bistro a Table
Find: Contact details and map for Bistro a Table
4. Cod Fish Brandade & Milk-Poached Scallops at La Casa
La Casa at Mont Kiara's Verve Shops celebrates love with its painstakingly crafted platter of House Made Cod Fish Brandade with milk-poached scallops, part of a feast that also showcases Char Grilled Striploin & 65' Celsius Salmon Confit.
Read review: La Casa at Verve Suites Shops, Mont Kiara
Find: Contact details and map for La Casa
5. Pure Chocolate by Royce'
Head to a nearby Royce' outlet to pick up this pretty-in-pink package of Venezuela Bitter and Milk Pure Chocolate, which contains blends of milk chocolate and creamy cacao discs filled with pure chocolate flavour.
6. Baked Snapper with Asparagus Powder at Interlude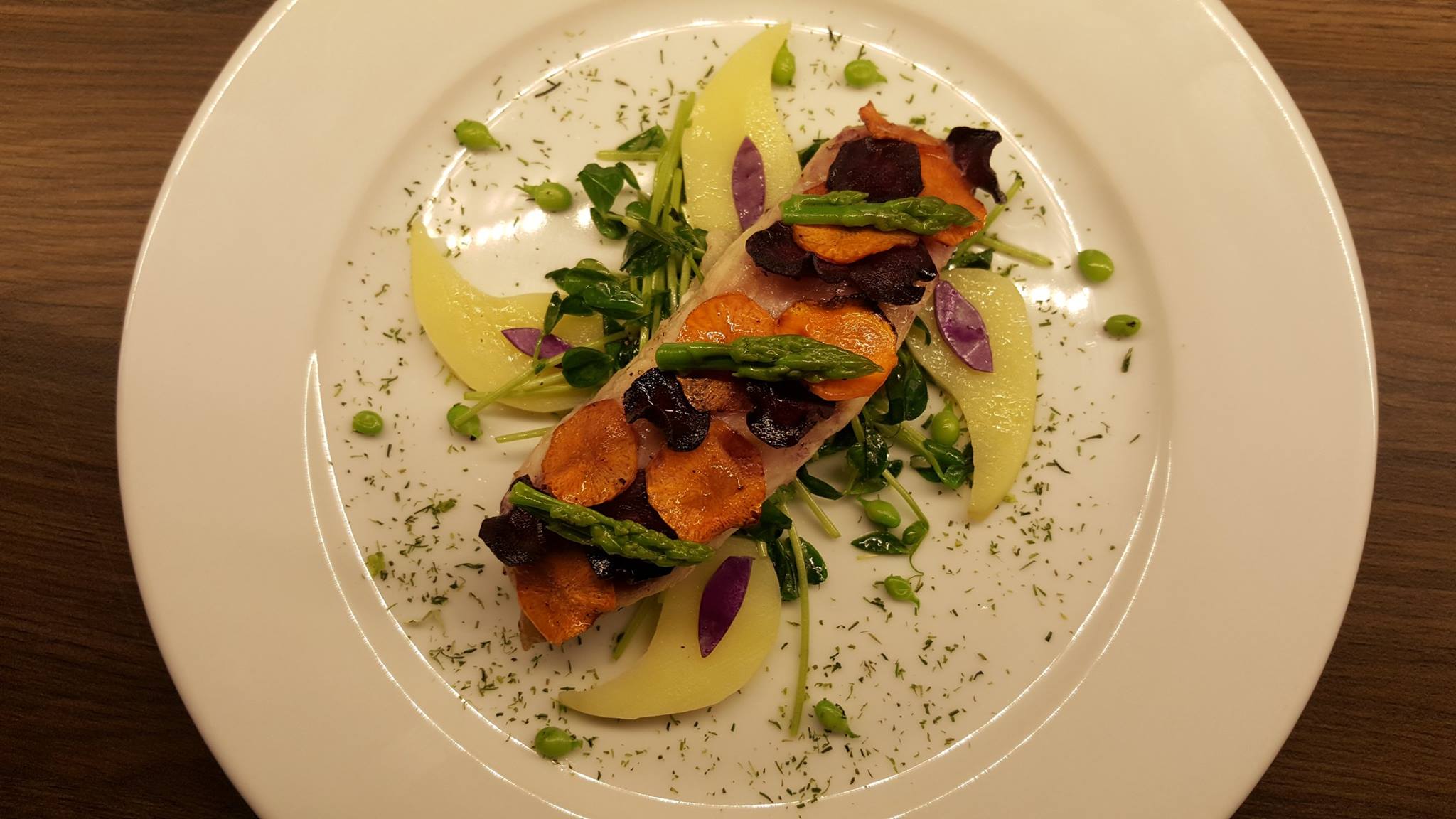 Make a date with this Baked Snapper with Confit Potatoes, Pea Sprouts and Asparagus Powder at Interlude, which is also offering Valentine's specials like baked risotto & herb-crusted chicken with red wine jus.
Read review: 2015 menu at Interlude
Find: Contact details and map for Interlude
7. Boston Lobster Raviole at Rendez-Vous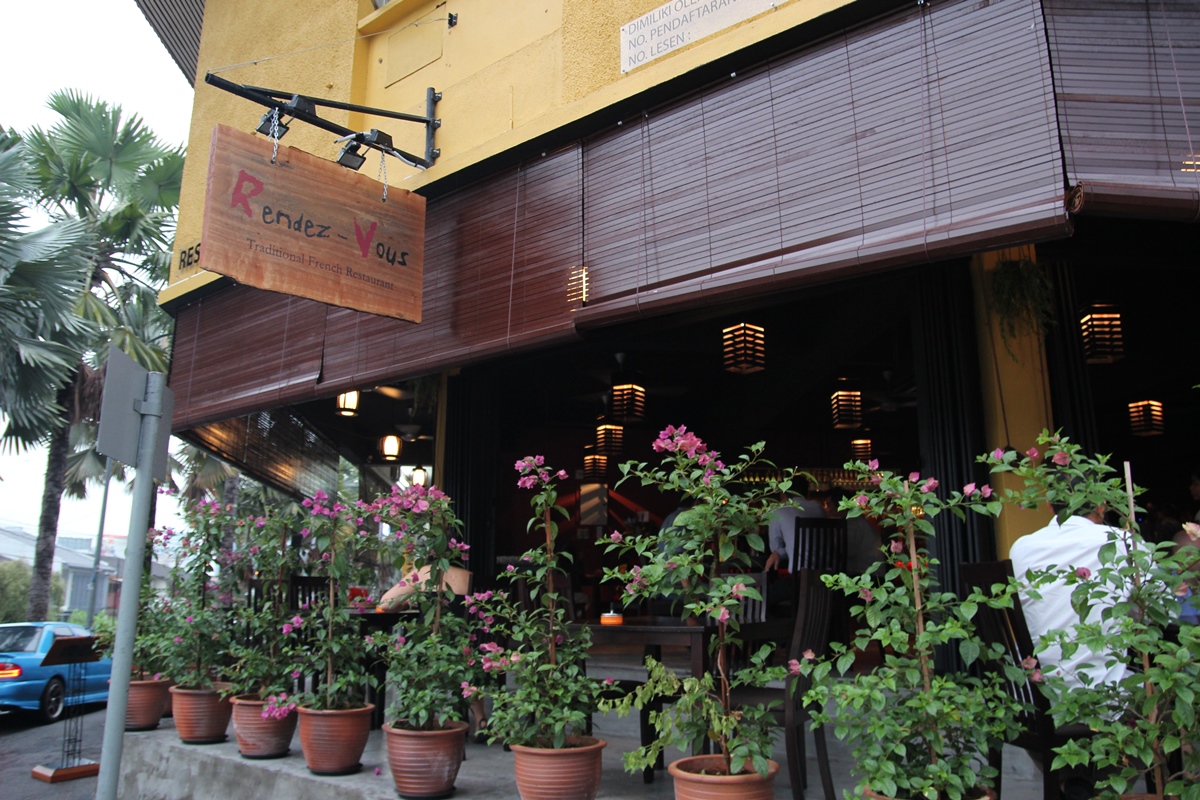 If anyone knows romance, it's the French – check out Gallic-inflected recipes like Boston Lobster Raviole on Ratatouille with Bisque Sauce this weekend at Rendez-Vous.
Read review: Rendez-Vous 2016 menu
Find: Contact details and map for Rendez-Vous
8. Valentine's Gift Boxes at Porcupine Place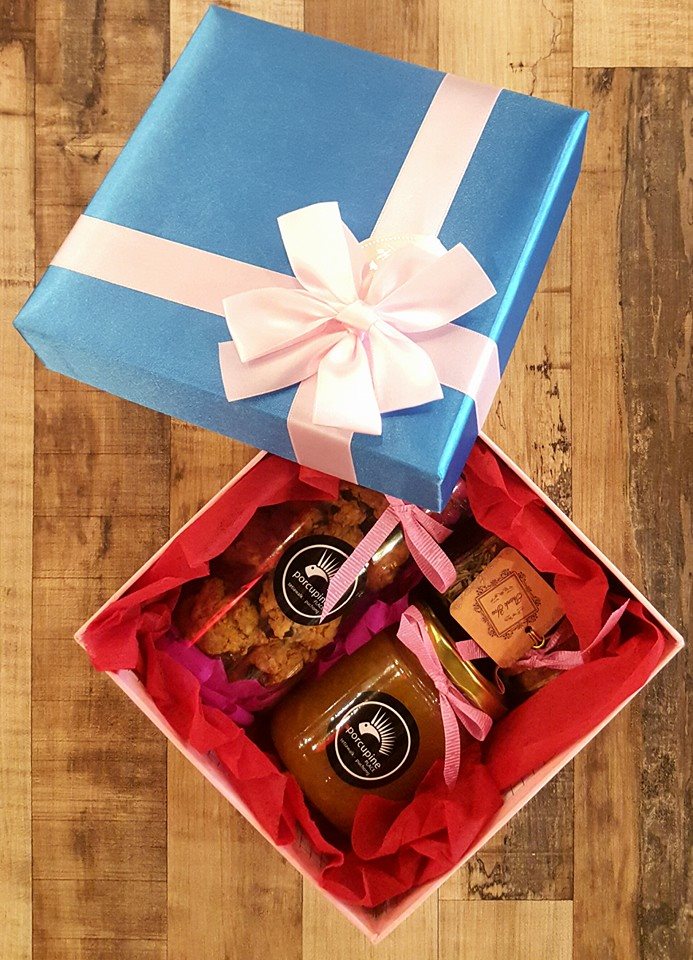 Surprise your beloved with boxes of freshly baked. Cookies, Bentong ginger marmalade, organic loose lemongrass & ginger tea or special meringue kisses made for this season of love.
Read review: Porcupine Place at Setiawalk
Find: Contact details and map for Porcupine Place
9. Valentine's High Tea Buffet at Palmier Patisserie Café
Indulge in a two hours of a sugar high for sweethearts at Palmier, which is offering a high-tea buffet spread for Valentine's Day. Highlights include an array of tarts, from passion fruit to blueberry cheese to pear & almond to strawberry custard, along with mini-savouries like quiches & croissants, & other desserts that include eclairs & cakes.
Find: Contact details and map for Palmier Patisserie Café
10. Heart-shaped Macarons at Bisque Café
Macarons crafted into heart shapes & truffles that look like intricate roses are among the chocolate-themed delights aimed at wooing lovebirds this weekend at Bisque Café.
Read review: Bisque Café at Damansara Perdana
Find: Contact details and map for Bisque Café